Air gages are tools used to measure a surface, relying on sensing nozzles to make an accurate reading. This method has been used since the 1940s and remains a highly accurate way to measure internal and external dimensions. But how exactly does it work and why is it still so commonly used in the modern era?
Air Gaging Basics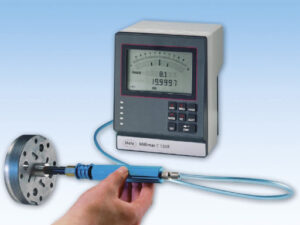 According to ThreadCheck.com, a dimensional air gage is a pneumatic comparator tool meant to give a precise readout for the value of an internal or external dimension. The device itself sends air through a sensory nozzle, and the air flow that results from this action is then measured by the device. The device then translates this information to display the exact numerical dimensions.
Initially, air gages were built using tapered glass components that featured small discs that float freely within the tube. Later, sensitive pressure gages and valves within needles were utilized. And over time, displays evolved from being purely analog to being digital.
Traditionally, air gages rely on a "master artifact" that has the exact intended dimensions. Once this master artifact is identified and measured, the air gage can serve as a comparator tool – letting manufacturers know exactly how close a new artifact is to the master. Today, it's possible to use either a "single master" or "dual master" air gage system.
To guarantee the most accurate results, every component of the air gage system needs to be properly calibrated. For example, the readout needs to be zeroes to be accurate, and the gaging member itself needs to be verified for accuracy, sensitivity, and precision. In some cases, a manufacturer directly controls the sensitivity very carefully, requiring the use of only a single master to properly calibrate the system. In other cases, you'll need a dual master system.
The Advantages of Air Gaging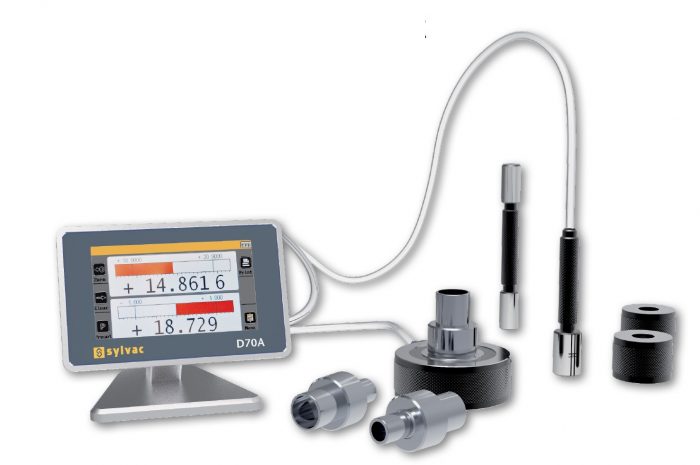 So why is air gaging still useful?
Fast measurement. One of the key advantages of an air gaging system is the fast measurement. Within a few seconds, you'll be able to get an accurate readout – with minimal effort. If you're working on a fast-paced assembly line, or if you just need to increase your measuring speed, this is ideal.
Precise measurement. That speed doesn't compromise the precision of the measuring tool. Air gages are known for their reliable, precise readouts.
Minimal skill required. Even better, air gages don't require any special knowledge or training. Almost anyone can be taught to use an air gauge to its full potential in a matter of minutes. This makes it easy to get a workforce up to speed.
The self-cleaning effect. Air gages rely on a stream of air running through the device to measure your target components. This results in a kind of self-cleaning effect; the air gage keeps itself free of dirt and debris, allowing it to remain precise.
Small size. The air gage nozzle can be very small, allowing it to measure components that would otherwise be difficult (or impossible) to measure. This also makes the air gage easy to incorporate into your manufacturing line.
High lifespan. As long as you purchase your air gage from a reliable manufacturer, air gages themselves tend to have high lifespans. They require some ongoing maintenance, but you can typically count on the air gage to continue measuring things accurately for many years.
The Disadvantages of Air Gaging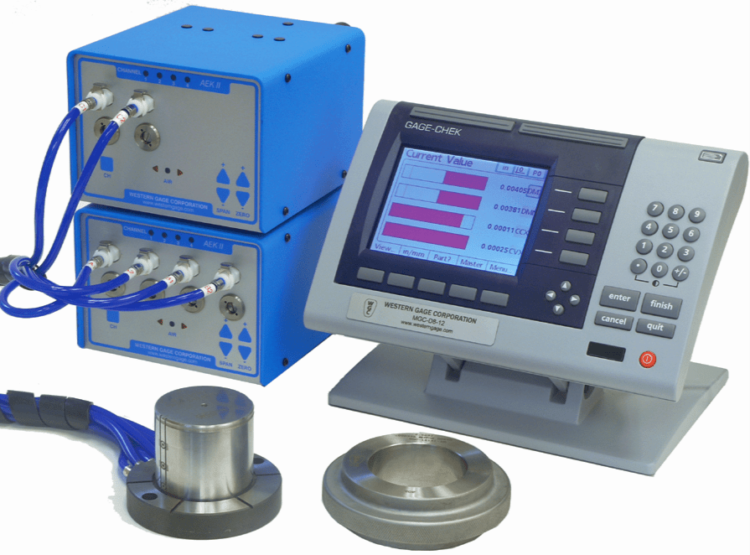 Of course, air gaging isn't a perfect system. There are some disadvantages to weigh before incorporating it into your manufacturing operation.
Strict gaging limits. Air gages tend to have a finite range, limiting what they can measure. While different air gages can be calibrated to measure in different ranges, you'll still need multiple air gages to measure each individual feature of a given item. This can make it clunky and hard to manage.
High costs. A single air gage isn't especially expensive, but if you're purchasing many different air gages for a single component, it can get expensive. Fortunately, air gages have a high lifespan, so the high acquisition costs are often worth it.
Lack of precision for rough surfaces. While air gages are generally precise, they're not a perfect system of measurement – and sometimes, they're outclassed by other tools and systems. For example, gages with firm points of contact have the ability to follow the contours of a surface profile; this makes them more reliable when measuring rough surfaces when compared to air gages.
The Importance of Precision
Whether you use air gaging or another method, precision is going to be important in your manufacturing business.
There are several reasons for this, including:
Customer satisfaction. For starters, your customers are going to be more satisfied. When you measure things accurately and are able to produce items to desired specifications, you'll have a happier and more loyal customer base. Conversely, if your measurements are inconsistent or unreliable, it could ruin a business that's successful in every other imaginable area.
Higher efficiency. High precision also leads to higher efficiency. You won't have to spend as much time correcting mistakes, your employees will find it easier to follow your processes, and you'll waste less time.
Less material waste. In line with this, higher precision means you'll have less material waste. Depending on what you're manufacturing, that could mean using less material to create your products, disposing of fewer imperfect items, using fewer materials in corrections, or some combination of these.
Higher safety. In some contexts, higher precision can also mean a higher degree of safety. In a manufacturing environment, the accident rate is dropping – but it's still quite high. Using precision measurements and highly precise equipment can help your employees operate as safely as possible.
If you're measuring parts with large tolerances, or those with rough surfaces, any number of measuring tools could conceivably meet your needs. However, if you're looking for a precise, easy to use system, air gages are worth considering. Air gages have been in use for close to a century now, but they remain one of the best tools available for precision measurements.