Trade shows can be a great way to showcase your products or services, generate leads and build brand awareness – but only if you have a great exhibition stand!
If you don't do your best to stand out from the crowd, you're likely to blend in and get lost amongst the competition. And, we don't know about you – but that doesn't sound very promising for business.
So, how can you make sure your exhibition stand is design-savvy and helps you achieve your trade show goals? We've got 10 top tips to help you create an exhibition stand that will knock the socks off your competitors.
1. Keep It Simple
While we do understand the desire to do something outlandish, there's only so much you can push the design envelope before your stand starts to look cluttered and confusing. That's not something you'd want to do, wouldn't you?
Not only will this turn potential customers away, but it'll also make your team feel stressed out trying to explain everything to visitors. So, our first tip is to keep your exhibition stand design simple and easy to understand.
Follow some general guidelines and work with what you got.
2. Use Clean And Modern Design Elements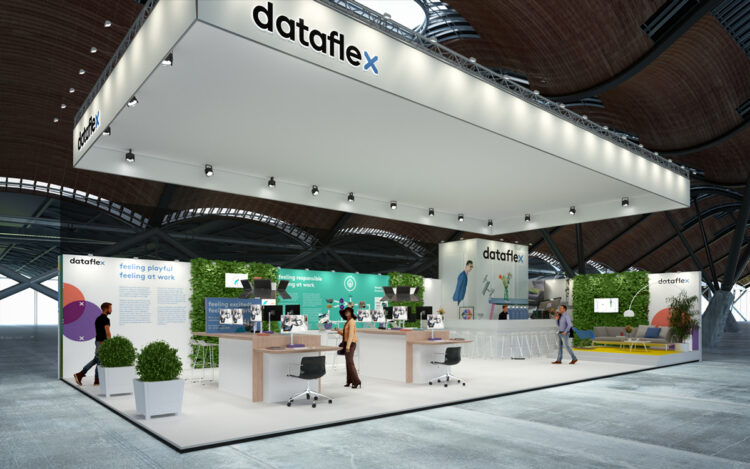 This one's kind of piggy-backing off of the last one, but as you know, there are two sides to every design – functionality and aesthetics. In this case, we're talking about aesthetics.
When it comes to the look of your exhibition stand, you'll want to use clean and modern design elements. This will make your stand look sleek, professional and up-to-date with the latest design trends, and will have the crowd flocking towards you to take a peek at what you're offering.
3. Use Complementary Colors
While there's a good chance you won't be the one designing the stand, we still want to give you a few pointers on what to look out for – and one of those things is the use of color.
When choosing colors for your exhibition stand, you'll want to use complementary colors that work well together and won't clash. If you don't know which colors are complementary – find a color wheel online and look it up. So, the next time a design team comes at you with a design, check to see if the colors work well together. If they do, they will create a visually pleasing effect that will help your stand, stand out from the rest.
4. Make Use Of Space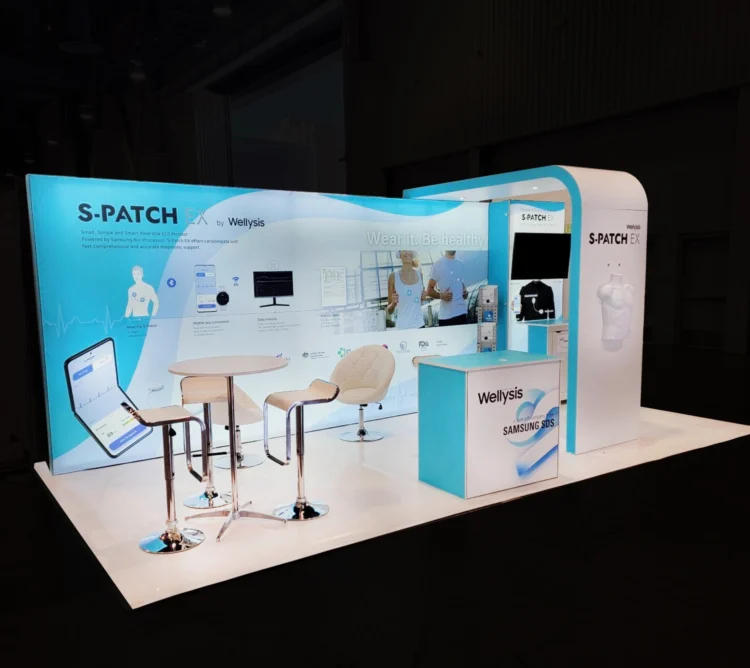 Sometimes you won't have enough room to work with, and that's the way things are at trade shows. But, that doesn't mean you can't make the most of the space you have.
When planning your exhibition stand design, think about how you can use the space efficiently and make the most of what you have. If you have a smaller space, for example, you will have to consider every inch of it and how you can use it to your advantage. Think vertically, think side to side, and think of signage, banners and anything else that can help you make use of the space.
And, if you can't figure out how to do that – https://plus-exhibitionstands.com/portable-exhibition-stands can.
5. Don't Overspend
We fully understand the desire to spend some hard-earned cash on a stand because that's what's going to make or break your trade show performance. But, we urge you to resist the temptation to overspend for this one, simple reason – you.
Well, not you, per se, but your business, your brand, and what they represent and embody. Unless those things are in order, a flashy, overpriced booth won't do you much good.
So, make sure your business and brand are in top shape, your story is on point, your pitch is good, your workers are trained and your products or services are top-notch. If that's all in order, only then you can start thinking about spending some money on an exhibition stand that will make heads turn.
6. Utilize Technology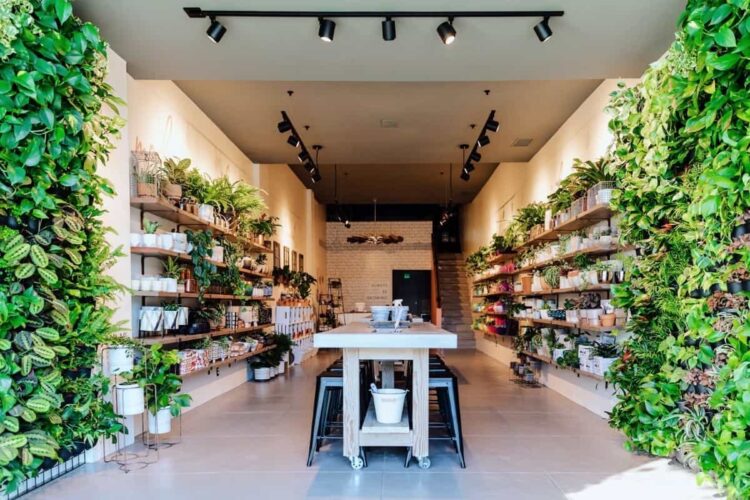 It's 2023 – you can't live without technology. Well, you could, but it would be pretty difficult.
In today's world, technology is everywhere – and that includes trade shows. So, if you want to stay ahead of the competition and make your little corner really pop, you need to utilize technology.
And we mean really utilize it. Tablets, digital signage, touch screens, apps, games – you name it – if it's tech-related and can help your cause in any way, shape or form, use it.
7. Don't Be Vertically Challenged
We've mentioned this a while ago, but we thought it deserved a separate spot on this list.
When you're planning your exhibition stand, don't forget about the vertical axis. Just because you have a small space doesn't mean you can't make use of it – you just have to get creative.
There are plenty of ways to utilize the vertical space of your booth, such as hanging banners or using floor graphics.
And, if you really want to get creative, you can even use the ceiling!
8. Plan For Transportation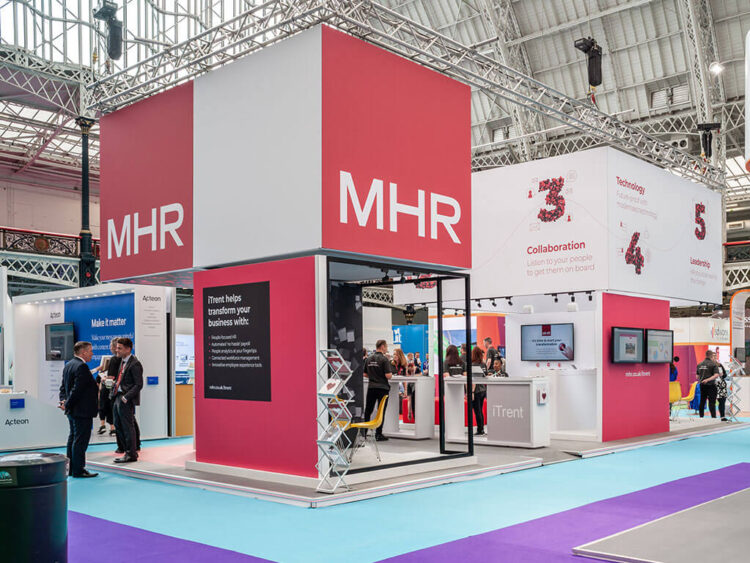 If you're a regular at trade shows, you know the importance of planning for transportation. And, if you're not – let us fill you in.
It is important because it can be a pain to transport your equipment from one place to another. So, if you're planning on exhibiting at multiple trade shows, it's important to plan ahead and find a way to ensure your booth stays in one piece. So, don't just focus on the looks – make sure it is durable, too.
9. Think About Audience Engagement
Imagine getting a corner spot at the trade show, spending a fortune on your stand, and then having no one come by because you didn't think about engagement. That would be pretty disheartening, right?
When planning your exhibition stand, think about how you can engage with your audience and get them interested in your business. Think about all-around interaction. If it is only open for customers on one end, you're losing a lot of traffic and potential customers.
So, make sure your booth is open on all (or at least two) sides and that everyone passing by can see what you're all about.
10. Experiment With New Trends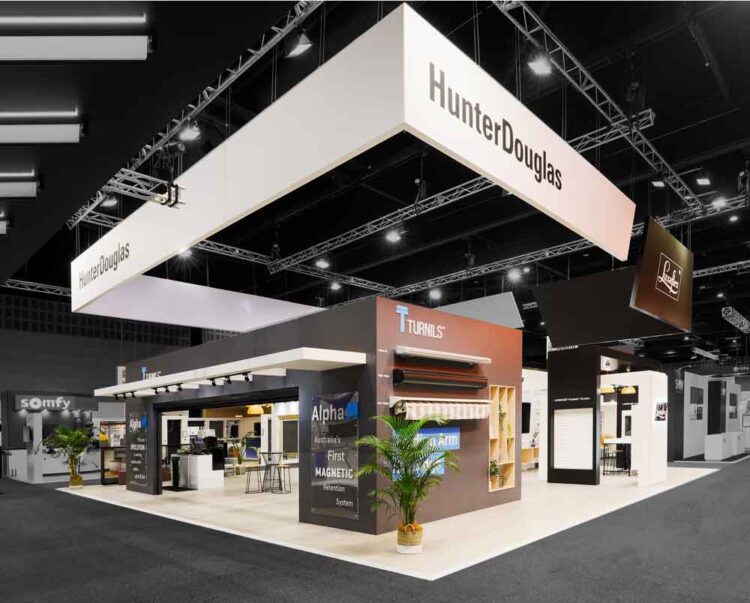 Finally, you have to realize that nothing is set in stone. Trends are always changing – and that includes exhibition stand design trends.
So, if you want yours to really pop and turn some heads, you need to experiment with new trends and see which ones work for you. And, if you can't find any new trends that you like, feel free to start your own!
Conclusion
These are just some of the many exhibition stand design tips that you should keep in mind for your next trade show. Hopefully, you've liked them and have found them useful!