When selecting a headstone for your loved one, there are many things to consider. It can be overwhelming if you don't know what to look for or what questions to ask. We will go through some common questions people have when selecting a headstone for their loved ones.
What Legal Requirements Need to Be Fulfilled to Install a Headstone?
You must have a permit from the cemetery. Next, you'll need to prove that you have the legal right to place a headstone on a grave, typically done through documentation in your will or by having purchased property where you buried your loved one. You may also need to provide paperwork proving that someone who has died recently has been buried there or even that they've died. You can do it with an official death certificate.
How Much Am I Willing to Spend?
Most people think that purchasing a grave headstone is an expensive endeavor. But it doesn't have to be. If you're looking for something reasonably priced, you can find one as low as $100. On the other hand, you can also spend as much as $10,000 on an elaborate memorial headstone, which will undoubtedly be the focal point of your loved one's final resting place. So you'll need to decide how much money is suitable for you and your family when planning what kind of grave marker would be most appropriate for this purpose. You can check here to explore a range of grave headstones and choose the one that fits your budget and requirements.
What Is the Best Material?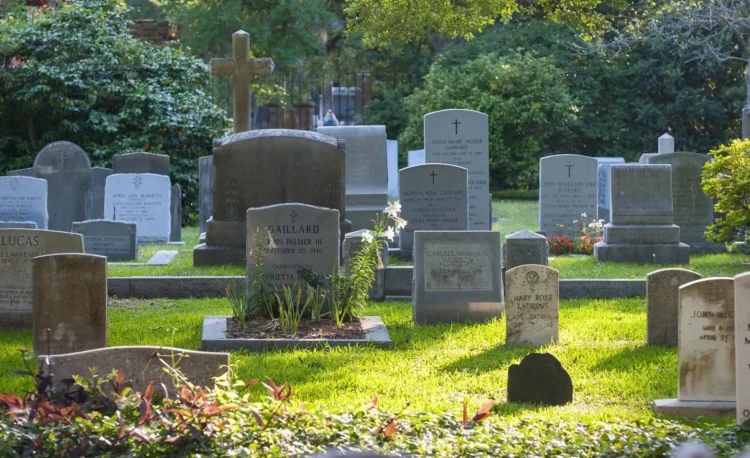 Choosing a material that fits your budget and style can be difficult, especially when facing all the available options. For example, some of the most popular materials include stone, granite, marble, limestone, and sandstone. Slate is also an option but typically more expensive than other materials.
You may want to ask yourself if it's worth spending extra money on slate than other materials like granite or marble.
What Shape Do I Want?
When selecting a grave marker, you should also consider the shape. The shape of the headstone will depend mainly on personal preference and the overall design of the cemetery. For example, some people prefer square or simple rectangular shapes. However, others want an elliptical or oval-shaped stone to commemorate their loved one's love for nature. Still, others prefer a more ornate gothic or italic tombstone that honors their unique style.
Should I Choose Flat, Slanted, or Upright?
There are three basic headstones: flat, slanted, and upright. The most popular choice is the flat headstone. It's also the most affordable option and works with any grave style or size. Slanted headstones are an excellent choice for children's graves because their height makes them easier to read from a distance than an upright one. Upright headstones work well for adults or people who have lived long lives and had many accomplishments.
How to Personalize It?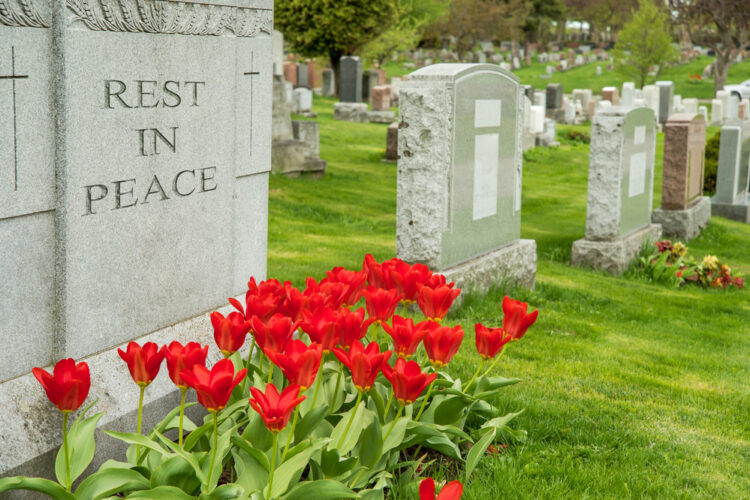 You can personalize a headstone in many ways, depending on the type of stone you choose. For example, several options are available if you are selecting an upright granite headstone with engraving. You can request that the engraving be done in all capital letters, lowercase scripts, or both. You can also specify a few lines in your inscription and what information to include on each line.
You may choose to have your loved one's name engraved on the front of the stone, as well as other important information such as birth year and dates for any military service records he or she had. In addition, it will make it easier for visitors who want to pay their respects at any time without needing directions from home to where their grave is located within cemetery grounds.
What Warranty and Support Options Are Available?
A good headstone manufacturer will offer a warranty on their work. It's good to ask how long the warranty lasts and what it covers. If you purchase a headstone from a professional company, they should be able to offer you some kind of protection if your stone needs repairs or replacement.
It's also important to know where you can contact the manufacturer to follow up on any issues with your stone or design.
Should I Include a Picture or Artwork?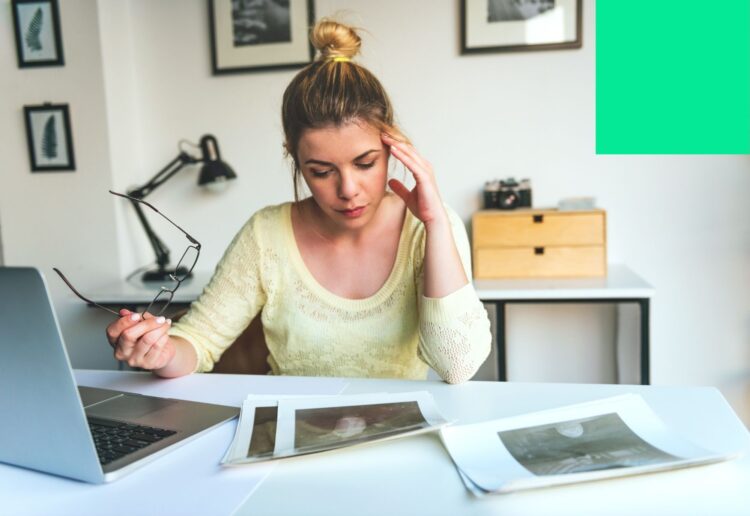 The next question you'll want to ask yourself is whether or not you wish to include a picture of your loved one in their grave marker. If so, this will be your most important decision when designing their headstone. If you do choose to include a picture, there are many different options available as far as what kind of photo should be included:
A simple but striking image of your loved one. It can be either an old picture when they were younger or more recent if they have passed away recently.
 A favorite thing that represents their personality and interests.
An image of their favorite place from childhood days spent growing up together.
If possible, try to find photos that show how happy they were during these times so that it will provide comfort for everyone who visits them at their resting place.
Are There Any Essential Things to Be Considered Before Making a Headstone for a Child's Grave?
When choosing a headstone for a child's grave, it is crucial to remember that there are some essential things you need to keep in mind. Firstly, the headstone should be smaller than what is typically used for an adult's grave. The words on the headstone should also be simple; not too much text or details about your child's life because this would not be appropriate when decorating their resting place.
It is also important to note that weight is important when selecting what type of stone will be placed above your loved one's final resting place. However, a heavier stone may cause problems with stability during rain or snowfall, so if you were looking at purchasing something like slate, think again.
Should the Headstone Be Personalized With Words or Images of Religious Significance?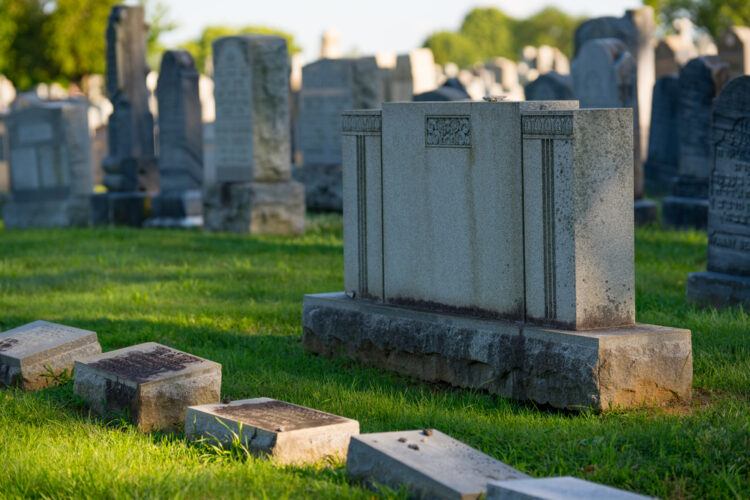 If you want to include a picture of your loved one, you should get a flat headstone. It will allow you to use the entire surface area for the image.
You should get a slanted headstone if you want to include religious symbols. It will allow space for the religious symbol and up to 125 characters of text.
If you want to include religious symbols and a picture, you should get an upright headstone that measures 4 feet high by 8 feet wide.
Conclusion
Finding the proper headstone for your loved one's grave can be daunting. There are many factors to consider and questions to ask before making your choice. It is important to remember that you do not need to make any hasty decisions. Take your time and research all the options available so you are delighted with what will be placed on top of their final resting place forever.