If you're planning to organize a road trip this summer, you might have started thinking about purchasing shoes that'll make driving and your trip more comfortable. However, if you never had to purchase such footwear before, you might be a little bit overwhelmed by the number of options you can choose from.
Luckily for all individuals that don't know how to choose the best driving shoes, our 2023 buying guide can help! We've compiled a list of some of the best options that you can choose from and we've also included some tips that can help you choose a suitable model for you, so, let's take a look:
1. "Barnacle Leather Loafers" By Dune
Price: Starts From $70
Pros: Cheaper Than Some Other Options, Durable, Tight Fit
Yes, these loafers only cost about 70 dollars, and yes, they're entirely manufactured from leather. The price is quite amazing and affordable considering the structure and materials used for manufacturing this model and when compared to some other models that you could find available on the Internet, they have laces that'll provide you with a tighter fit, thus, it'll be easier for you to drive for an extended period of time.
It's worth mentioning that the leather spreads all over except for the base of the shoes and since the sole is manufactured from twelve separate parts of rubber, they feature an amazing stitch that'll make this model extremely durable, hence, you'll be capable of sporting them for longer. Also, they're incredibly stylish and come in several different colors, thus, you could wear them even when you aren't driving.
2. "Gommino" By Tod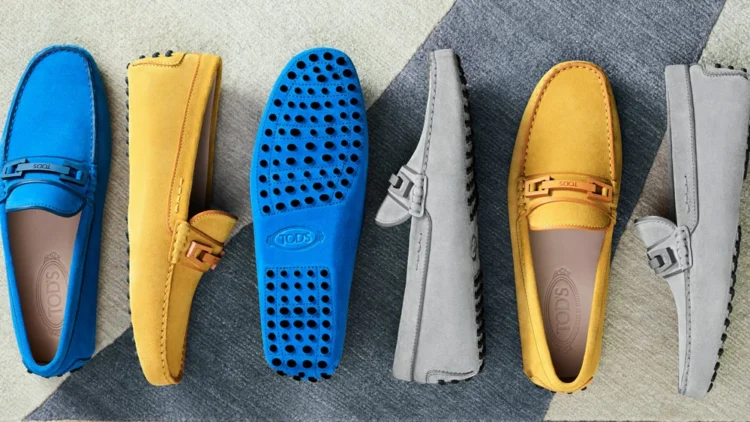 Price: Starts From $280
Pros: Long-lasting Soles, Come in Different Colors
You might not know this, but this particular model by Tod was first made more than 30 years ago, which means that you'll be purchasing shoes from a reliable and experienced brand – which also means that these slip-ons will endure for a really long time. Now, a lot of individuals that are searching for driving footwear to opt for purchasing them in navy blue, however, there are also other hues that you could select, making it simple to combine with your clothes.
The sole is entirely black and the structure will allow you to wear them even if it's, for example, raining outside, hence, you won't need to care about them getting damaged. Since they're incredibly comfy, you won't have an issue if driving for several hours. It's worth mentioning that they have a looser fit, which basically means that they might not be suitable for you if you have a thinner and smaller leg.
3. "Moccasin Driving Loafers" By Bruno March
Price: From $38
Pros: Eco-Friendly, Comes in Varied Colors, Cushioned, Slip-Resistant
No list of the best driving shoes for men would be complete without mentioning Bruno Marc loafers. For starters, you should know that they're entirely manufactured from vegan leather, which means that they're completely Eco-friendly! Second, they're really light and loose, hence, even if you're going to be steering a vehicle for an entire day, you won't feel fatigued at the end and your legs won't hurt!
The structure is also amazing and it'll allow you to wear these moccasins even if you're, for example, heading into town. The outsole is resistant to slips, hence, you don't need to fret about slipping and injuring yourself. You should know that this option is one of many that this organization offers, and if you're interested in seeing what other affordable models you could purchase, check out https://www.brunomarcshoes.com/collections/loafers.
4. "York Trimmed" By Tom Ford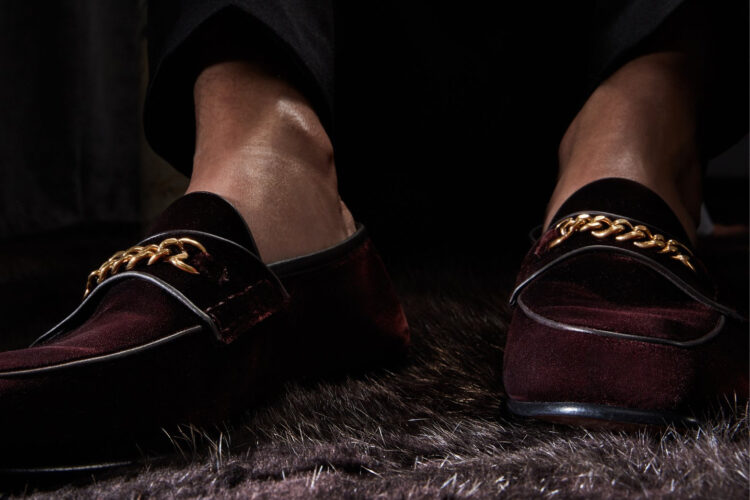 Price: From $86
Pros: Leather-lined, Gold Detailed, Worn By Celebrities
You might be searching for something a little bit more fashionable, and if so, you don't need to continue searching since the signature York shoes by Ford are a model that you'll definitely like. Not only are they incredibly popular with people who are searching for high-quality driving shoes, but a lot of celebrities also choose to wear them, including Drake! Their popularity is thanks to the design and materials used for manufacturing these loafers.
Besides being comfy to wear, they're also crafted in Italy and they feature amazing details such as golden chains. The inside is lined with leather, which is something that'll keep you relaxed but that'll also prevent your feet from sweating. You could also choose from a wide array of colors, hence, you'll most likely find something that suits your preferences, style, and of course, the clothes that you have.
Keep These Three Tips in Mind When Browsing
Before we conclude this article, we must mention a few things that'll help you make a suitable decision. The first thing that you must ensure is that they are actually shoes suitable for driving. How can you do this? Well, it's simple – they usually feature extra grips on the soles, which is something that'll allow you to have better control of the pedals in your vehicle while keeping you comfortable at the same time.
Second, they must be lightweight, cushioned, and most importantly, they must have a supportive back that'll support your arches. If the footwear is bulky and heavy, you definitely won't feel comfortable when driving for several hours or an entire day. Lastly, you must ensure that you try on the models before you make a purchase, mostly because doing this will ensure that they suit your feet and that you feel good while walking in them.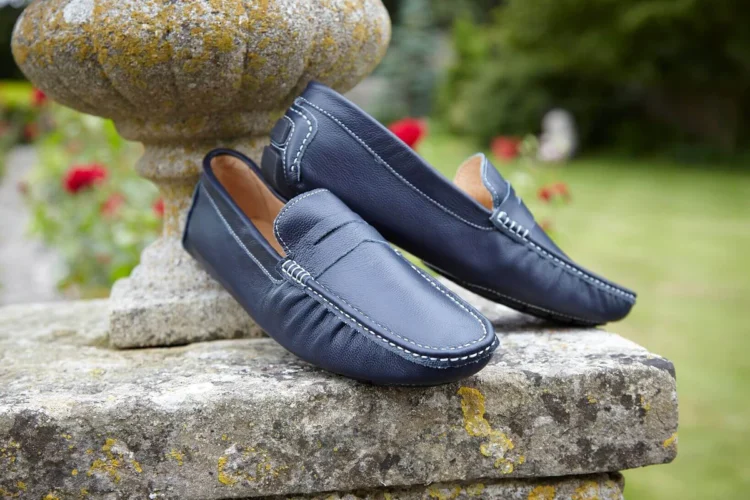 Conclusion
If you're looking for the ideal pair of driving shoes for this summer, the models we've noted above are some of the best ones you could opt for. Of course, before making a purchase, guarantee that you try on the shoes so that you could guarantee that you feel comfy while wearing them.
Since you now know what are some of the best options you could opt for, you might not want to waste any more of your time reading buying guides similar to this one. Instead, you should go through our list once more, determine which one might be suitable for you, and from there, head to a store to try the pair you like.