Whether you prefer old school or modern ones, they have always been popular and it continues to this day. We are witnessing many fantastic examples of rooms where wallpapers of unusual design complete the entire space. On the other hand, there are old school variants as unsurpassed classics. The current generations of people have the luxury of choosing between these two types.
While the older generations had much less choice between certain types, today great progress has been made in both quality and design. That is why different attitudes of people appear. Their decisions are influenced by many factors, but also by the changes that have taken place over history.
There are also different experiences, different tastes, etc. If you are not sure which model best suits your needs, it is important to look at these two sides objectively and make the right decision. The easiest way is to compare them. To make this process easier for you, we have made a comparison of old school and modern ones.
Below you can read certain characteristics of these types of wallpapers, differences and everything else that contributes to their comparison.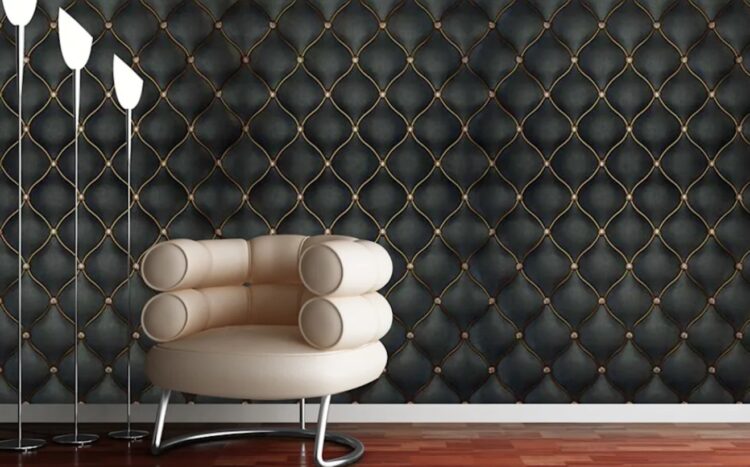 Old VS New design
When we compare old and new designs, we can find several characteristic things for both types. So, you have all seen old ones and it comes down to mostly the same thing. You can find them in various pastel colors, and the design is almost always floral or simply colorful. Flowers wallpaper was very popular 30 years ago, especially in the UK.
However, the new design today gives us a number of possibilities. Apart from the fact that different times have come, new trends and technology have their impact in this area. You will surely be able to find those wallpapers on the market that 100% suit your taste. In the age of the Internet, you are only a few clicks away from the perfect choice, so you can explore, find various designs and buy. You can see here examples of various designs.
We must mention another important difference between the old and the new design. Now you can have ones that will look like wooden decor or some other popular. The 3D moment, which makes many designs realistic and so convincing, also contributed to the fantastic look. Apart from the wooden background, a good example of this are wallpapers like bricks, etc.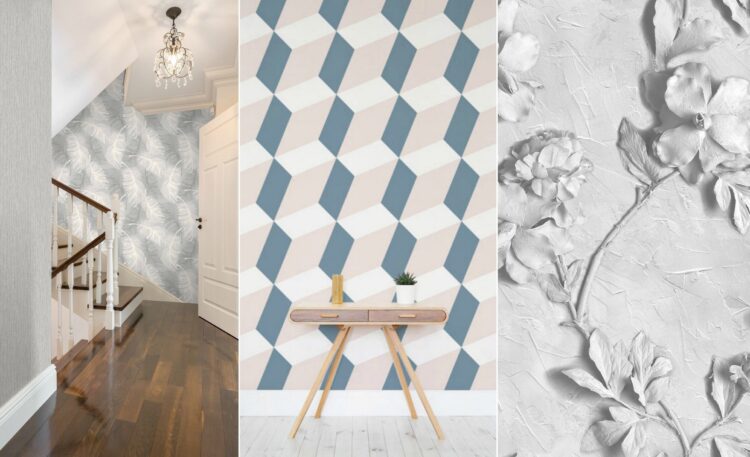 Reasons why wallpaper is a great choice
People choose to install them mainly for aesthetic reasons. In the past, they had exclusively this function and were almost never used for any other purpose. They simply represented an ornament that has the ability to complete the room or give it a slightly different look. However, over time, they began to gain some other functions, but they certainly retained their basic purpose.
However, as we have said today, this technique has advanced a lot in every way. So its functions have evolved as well. Due to this fact, they are now used as a tool with which you can achieve a different look of the room (length, width, depth…). For example, if you would like to visually expand your room, you can place wallpaper with various motifs from the outside environment, such as distant destinations and the like. Living room walls are an ideal choice.
So, using the position, design or color, you can put the focus on your walls and thus change the overall subjective feeling when it comes to the dimensions of the room. In addition, you can find wallpapers with various designs such as marble, metal and many other materials, and this can affect the aesthetics of the home completely.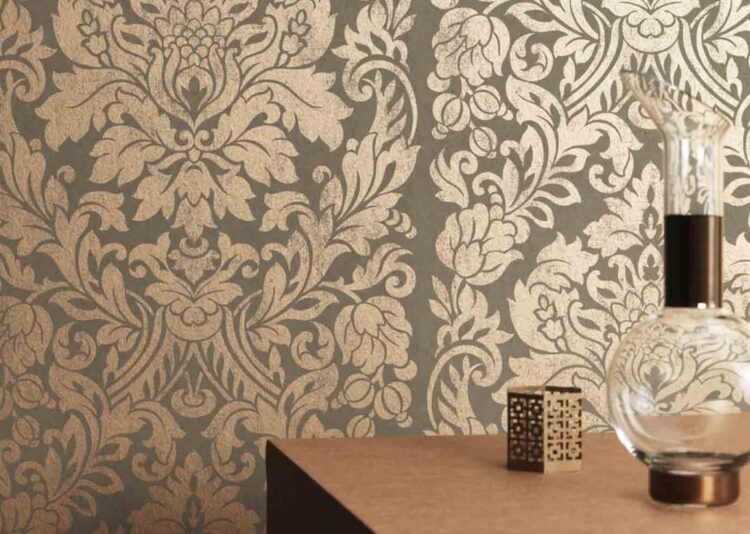 Wallpapering
The process of installation has also changed throughout history. Previously, gluing was done by first wetting the paper part. In this way, the glue that is on that side would stick to the wall. Today it is much simpler. There is no need to use this procedure or anything like that anymore, and that makes the whole experience more beautiful.
There are two ways you can install them. So, you can use the method of gluing or gluing plus peeling. They are the most common because they allow quick and easy installation. The first method is familiar to everyone who used to stick pictures, just imagine sticking a huge picture on the wall.
The second method involves processing the wall before it is installed, it is a bit more complicated, but it is used when gluing the highest quality ones. This establishes a smooth and flat base on which the wallpaper should come. In any case, the modern way of gluing is far easier and requires less time than the traditional one.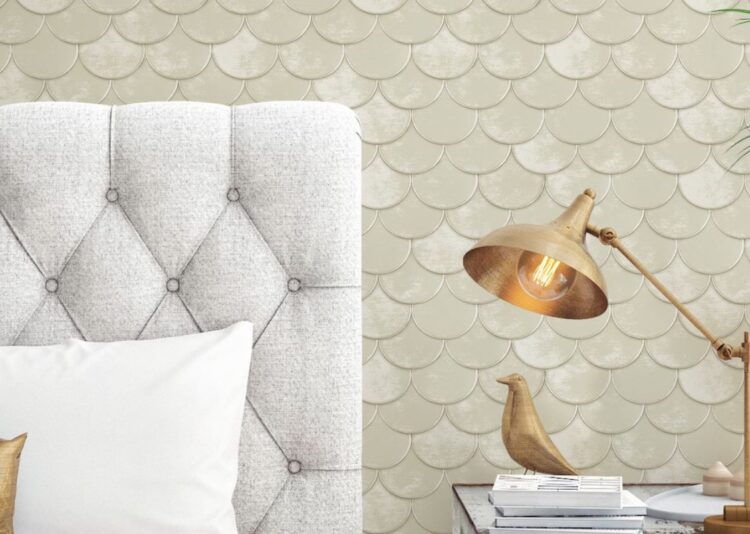 Removal
Removal is exactly the reason why many people have had a negative attitude towards wallpaper. Their first association was mostly clutter, damage, etc. In fact, many are right – it is a dirty business, but it used to be literally like that, while today it is different. Apart from the fact that the quality of the wallpaper is much better compared to the older ones, some are even intended for only a few uses.
This means that you can remove them yourself very easily. So, a solution has emerged for all those who find the entire removal job difficult. Although it is enough to buy a higher quality type that will last you a long time, it also makes very little clutter when removing it. They will require only a little wiping with soap and water and nothing more.
A big factor in this process is the condition of the wall. If it was in excellent condition before gluing, then you do not have to worry about the removal process. This means that you put them on a smooth and drywall so that they will peel off very easily. The problem is when you put wallpaper on a bad wall. After that, a long cleaning awaits you.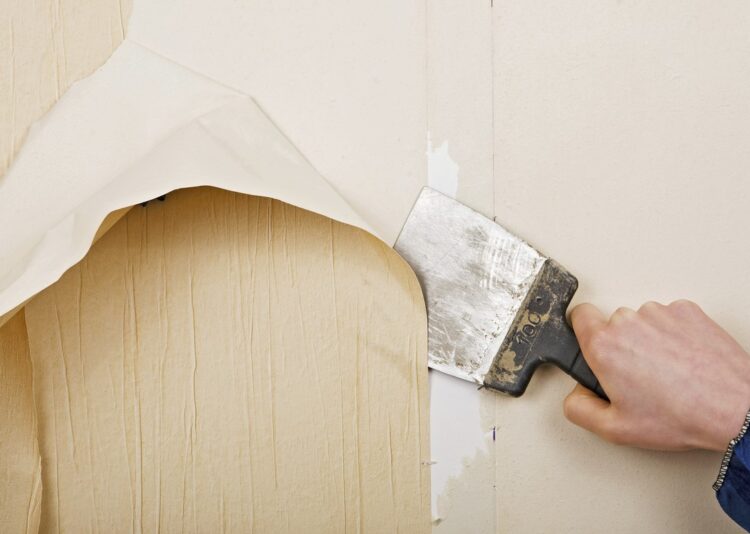 Conclusion:
While some consider this a futile investment that involves a lot of work, others are enthusiastic about this invention and perceive it as a relief when decorating the walls. However, more and more people are opting for wallpaper in their design endeavors and that is why they are considered a very popular move today when decorating a home or something else.