It is well-known that people use CBD for different purposes. But, do you know someone who gives their pet CBD products?
People are not aware of the benefits they can get from CBD products. More precisely, they are not aware of the true power of this natural product. If you want to find out more about CBD products, botanicam.com is a great resource for educational videos and USA made, lab-tested CBD products.
There is one thing that you should know before we start talking about the benefits. You probably ask yourself, "Wait, will I get my pet "high"?" No, you won't because CBD does not have any psychoactive properties. It is completely safe for you and your cat or dog.
CBD "Kills" Pain
Well, you might have heard that CBD was a taboo subject, and some people still think that CBD is a drug. In 1997, studies confirmed that the endocannabinoid system is deeply integrated with managing pain. Guess which product has the most powerful effect on pain reduction? Of course, the answer is – CBD products.
Studies have proved one more thing recently. They discovered that CBD temporarily stops the absorption of anandamide. This is a chemical that helps dampen pain signals that we all have in our brains (including pets). The temporary increase that we just mentioned will reduce the pain.
For example, let's say your furry friend has a painful spot, and it's the weekend. It might be difficult to find a veterinarian, so give them a recommended dose of CBD treats to help them out.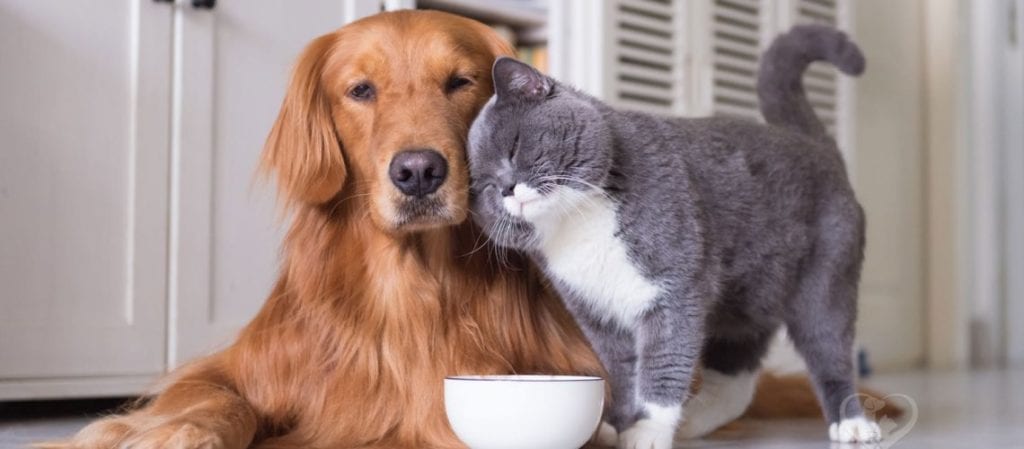 CBD is a Natural Anticonvulsant
This is another great benefit of CBD that could benefit your pets. This natural anticonvulsant can help with seizures, tics, spasms, and tremors thanks to its anticonvulsant properties.
All the buzz about CBD started in 2013 when a 6-year-old girl by the name of Charlotte Figi got a new outlook on life. Charlotte was suffering from more than 42 grand mal seizures a day until she tried CBD. Her parents say Charlotte is now thriving and seizures have been reduced to one a day.
Since then, scientists started to focus more on this amazing product of nature. One of the things that scientists discovered is that CBD can help spasticity caused by multiple sclerosis.
Some pieces of information are still missing. It is not proven yet how CBD helps people as an anticonvulsant, but there may be some benefits for our animals too.
CBD Reduces Anxiety
Studies have confirmed that CBD boosts serotonin that serves as a mood booster, and it reduces anxiety. If your best friend suffers from anxiety, you should give CBD a try and see if that has a positive impact on their life.
Once again, CBD does not have the same properties as THC. People think that THC reduces stress, but it is quite the opposite. In some moments, THC can increase anxiety.
Our pets can suffer from all sorts of behavioral anxiety. This includes aggression and separation anxiety. This situation gets worse if your pet(s) are constantly home alone. Besides that, the presence of intruders and doorbell rings can make the situation even worse. CBD might be a great solution, and it's worth giving it a try to see if you can improve the quality of their life.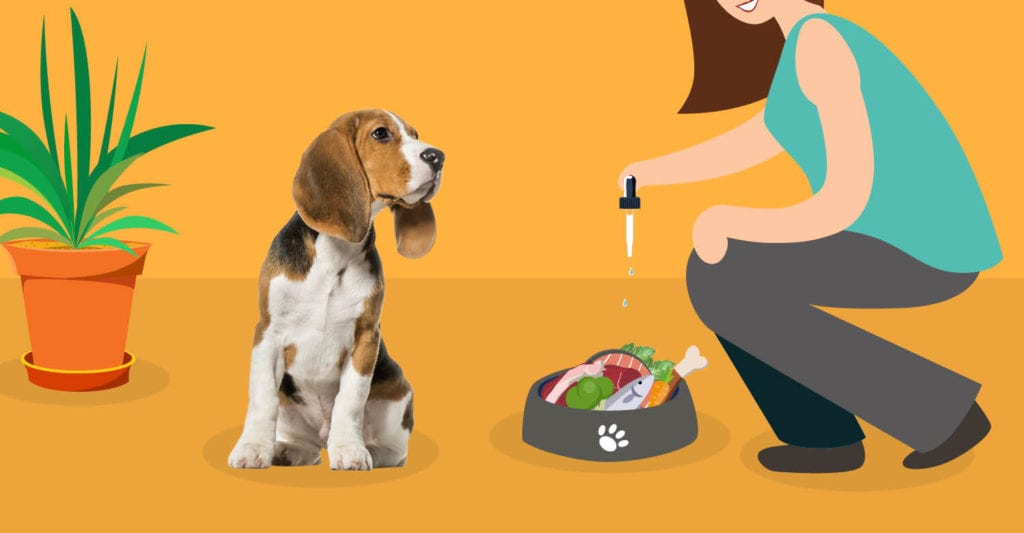 CBD Relieves Arthritis
Pet owners know very well that arthritis is one of the most common diseases that occur in cats and dogs. Unfortunately, this disease causes swelling and pain too. This can leave your pet feeling aggressive, immobile, or fatigued. However, you probably already know the solution to the problem by now (CBD).
Indeed, there are other solutions like conventional drugs such as NSAIDs, but we prefer what mother nature is serving and the benefits of no side effects. Other medicines can cause diarrhea, lack of appetite, ulcers, and the list goes on.
CBD is a natural pain killer and anti-inflammatory! That's bad news for "arthritis."
Defeats Skin Allergies
Allergies are a normal thing with our pets too. They can suffer from skin, food, medication, or even environmental allergies. CBD has an ingredient, called ECS which can reduce inflammation and help them through allergy season.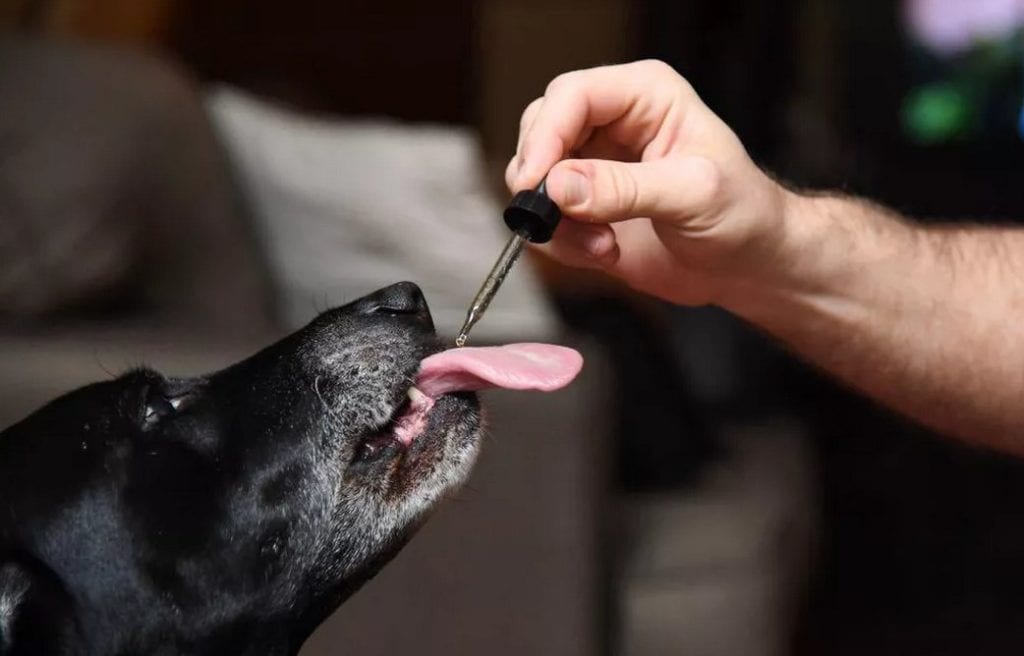 Improves Hair Growth
Because of its anti-inflammatory properties, CBD can affect hair growth and stop hair loss. If your pet suffers from fur loss, this may be the way to go.
CBD Boosts Appetite
Many pets lose appetite because of anxiety or certain medications. Considering CBD has the power to reduce anxiety and nausea, we encourage you to try it out.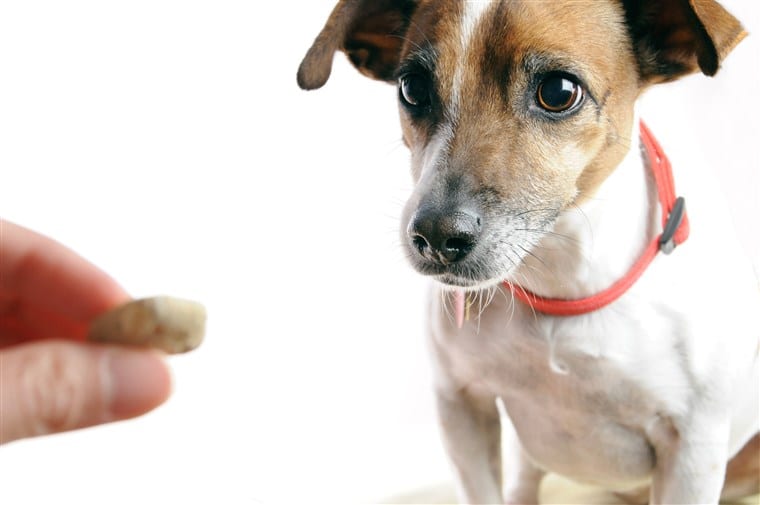 Quality Products
It's also very important to cover the quality aspect of CBD. As with any product on the market, it's important to do your research and pick only the best for your fur babies. We recommend only purchasing CBD products from vendors like the store mentioned on the top of the article, who offer products made in the USA and batch tested by a certified third-party lab to ensure you are getting a product you can trust.