We're sure you already know, but let's repeat: Burlington is a city located in the Halton, Ontario area. It is located at the southwestern end of Lake Ontario, northeast of Hamilton and the Niagara Peninsula. It covers an area of ​​187 square kilometers and has a population of 175,779. This is the 29th largest city in Canada.
The beginnings of this city lead from the village of the same name, which has become a very important port in the area. It was initially annexed to the city of Hamilton, only to be declared a city in 1974. What is characteristic of this city is that it is located from the main road that leads to Toronto. This is one of the busiest roads in Canada. The city is quite small, so with a little luck in 10 minutes you can go to the store and finish shopping. Also, if there is no traffic, a 30min drive separates you from Toronto and Mississauga.
Life in Toronto is quite expensive, and we wondered if life in Burlington was also expensive? For this article, we researched, compared and came up with some data, which we will present in the following text.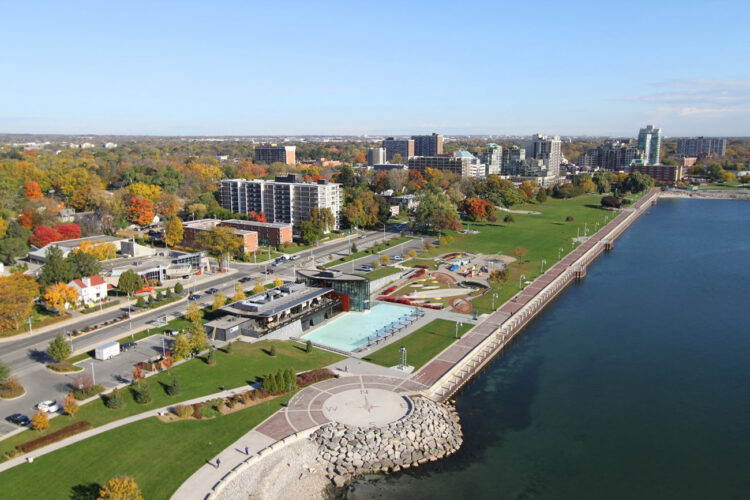 Is life in Burlington expensive?
According to the ranking lists, this is the fifth most expensive city in Ontario, the seventh in Canada. Globally, out of 9294, it ranks 340th. You would probably say that it is not much encouraging.
If you are planning to move to this place, you will immediately be interested in the prices of apartments for living. Prepare immediately, because that is not encouraging at all. Although everything is cheaper than in Toronto, real estate still holds a high price. If you are looking for a one-bedroom apartment in the city center of 40m square, you will have to pay up to 1250 dollars a month. You can find a three-bedroom apartment for 2200 dollars. So, we are talking about the city center. The farther you are from the center, of course, the prices are lower. These prices say that accommodation in Burlington is very expensive. Electricity bills, depending on the number of family members, are around $ 95, which is the cheapest in the region, while the internet is some $ 55 on average. If you decide to buy, the mortgage interest for 20 years is one of the most favorable in the area and amounts to 3.5 dollars.
Transportation will be necessary for you, and if you want a monthly ticket for public transportation, you will have to pay 80 dollars. 8 km by taxi costs you 15 dollars, which, you admit, is not too much, unlike public transport.
If you want to relax a bit after hard work, take care because the price of one beer in bars is mostly 5 and a half dollars, while half a liter of coca-cola is 2 dollars. If you like cappuccino, you are lucky, because it is quite cheap here, about 3 and a half dollars. If you like to go to the restaurants, you may be surprised: The lunch menu costs about $ 20 while dinner at a two-person restaurant averages $ 70.
You can expect various prices in the store. From products that are among the most expensive in the region to products that are much cheaper than average. For example, very expensive groceries are milk (2.5 dollars), cheese (about 22 dollars), chicken breast (15 dollars), some cigarettes need to be set aside about 13 dollars. When we talk about cheaper products, there are Coca-Cola 1L ($ 1.89), shampoo ($ 4), cradle paste ($ 2), bananas ($ 1.5) and a 1kg round steak ($ ​​11.7).
What will make you happy is the fact that a visit to the gym, cinemas, beautician, and hairdresser is very cheap. You will buy branded items here at much better prices, without crowds and queues. Still, educating children is among the most expensive in the region.
As high as these prices may sound to you, you have to keep in mind that the average salary after tax is $ 4220. For basic living expenses quite enough. This city is ranked 214th in the world as the best place to live.
In addition to the ratio of prices and earnings, this city has its own qualities that make it a very favorable place to live.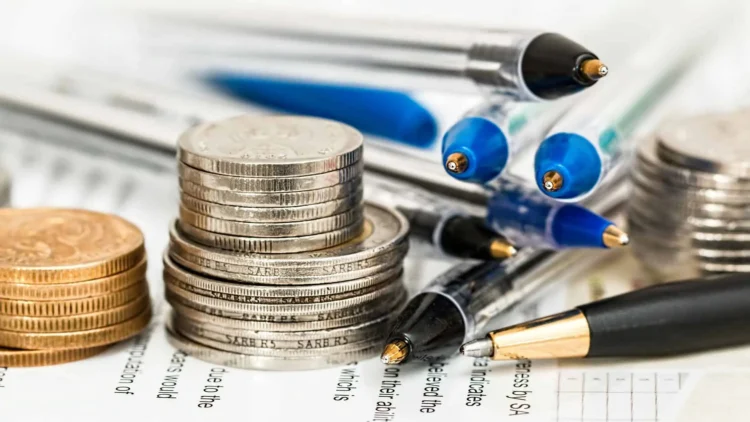 Other benefits of living in Burlington
What you will surely be very happy with is the feeling of security. This city is one of the safest to live in, so a large number of families from Toronto or Hamilton choose to live right here. Even in suburban places, vandalism is almost non-existent. When a newspaper writes about some kind of vandalism, it is most often about an individual who lives in Hamilton or the surrounding area. People who live here say that they rarely think that something bad can happen to them in the parking lot, late at night in front of a restaurant, or on an evening walk.
In addition to a sense of security, which cannot be paid for with money, this city has other life benefits. There is rarely a crowd in supermarkets, shopping malls and fast food. You will forget about waiting in long lines and thus save your time and spend it better. Even for big holidays like New Year's you won't find a crowd here. Also, it won't take you more than 5 minutes to get to a nearby gym, pool or nursery.
People who have lived in big cities for years and adore that kind of fast life, just love this city. In half an hour you are in Toronto and again you have the peace of a small town. Of course, if you skip the big crowds when employees return home. You also have a GO tram line that is superbly organized and you will not have any problems with it.
This is a city that provides you with many dives and hobby opportunities. According to its capabilities, it does not lag behind much larger cities. It is full of perfectly arranged parks, you can walk along the coast on groomed trails, and if you like a little glamor, you can rent a limousine for your wedding or prom there is also Limo Services in Burlington and you can find more details about it on burlingtonlimousineservice.ca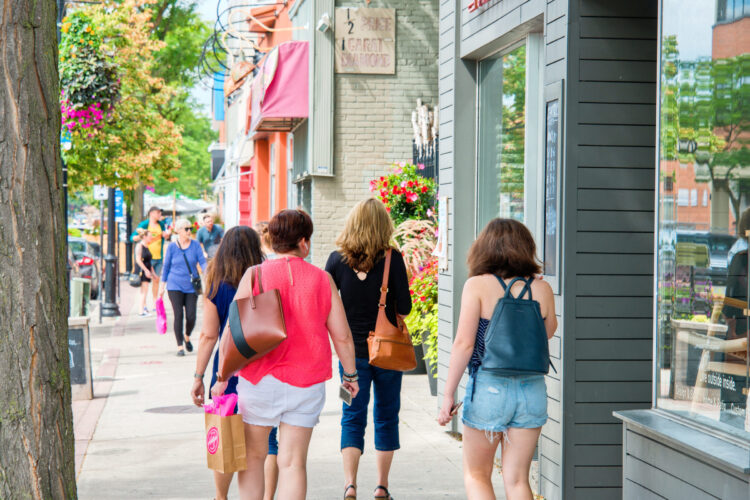 If you ever get bored of this city, you can always be near perfect nature or some other city in ten minutes. The famous Niagara Falls is a twenty-minute drive away. There is also Hamilton which is known as Brooklyn Canadian.