Having problems with a hard drive can become a nightmare. The rest of the computer components can be replaced without problems, beyond the financial outlay – but the same doesn't really always happen when it comes to hard disk, where we have all our information stored. The hard drive is just another component of our computer – so it can fail at any time. Although making backup copies is the best solution for unforeseen events, we can find ourselves in situations where we need to recover the information from the damaged hard drive.
Before we panic and think that we have lost all the data stored, we have to perform a series of checks to determine the problem. Faults can occur at the physical level or at the software level, and we're bringing you a couple of ways to make this process easier.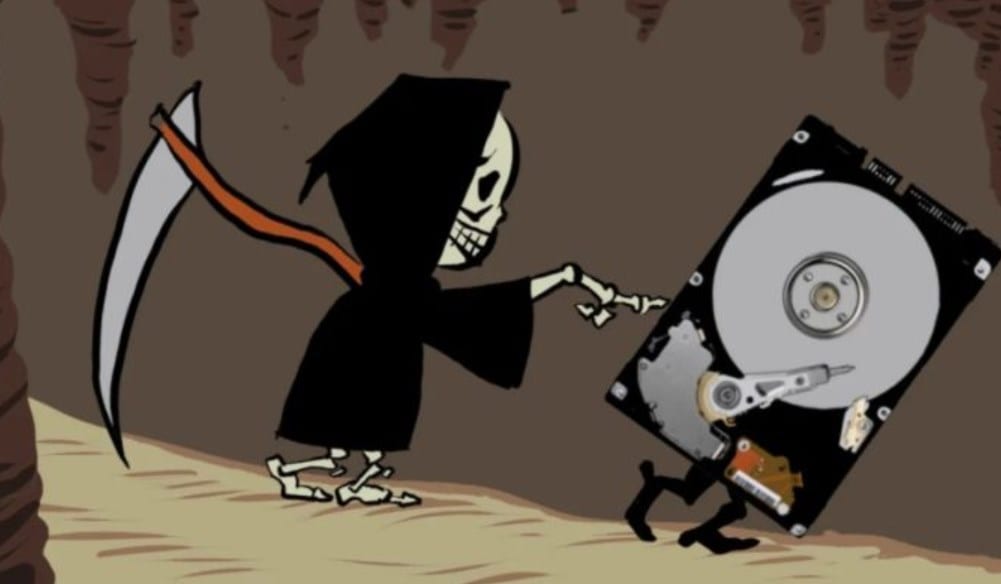 What's the problem?
Types of damage
40% of the problems start when a hard disk has a faulty read/write head – or when it's just impossible for a computer to read the data.  Let's put things into perspective – imagine the reading head as the needle that reads an old acetate disk. The needle breaks or bends, or it just goes out of place and can't be moved – and it won't be able to read the disc. It's basically the same in an HDD.
20% of hard disk failures usually occur due to a failure in the power supply that "feeds" the operation of the components. In a desktop computer, it happens when the power source starts to fail and sends different voltages to the connectors – the hard disk then produces a short circuit and is unable to operate. These failures are also a product on external disks usage if the USB that "feeds" them isn't connected properly or the regulator is failing.
19% of hard disk failures are logical, although it's not really the highest percentage. These damages are caused by viruses, erroneous formatting, operating system errors that block some partitions, data deletion, etc. This type of logical damage is commonly caused by the user who doesn't use the equipment in the right way, for example, turns off the computer by the power button, which means that they didn't allow the disk to perform its full job.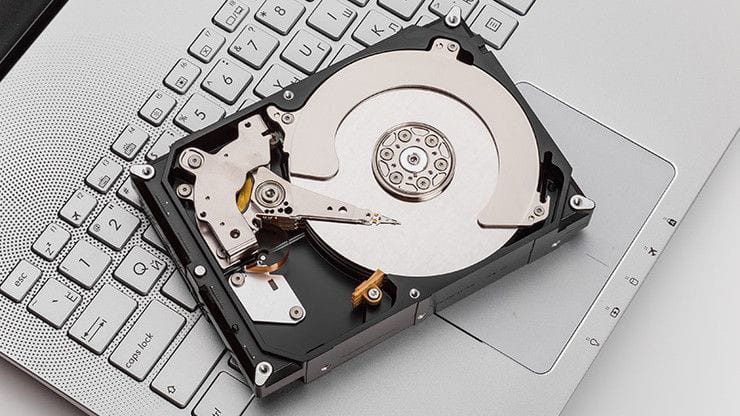 Determining the type of damage
Checking if the problem is electronic or mechanical is something available to everyone. To begin, you can open the computer case and take out the hard drive, but without disconnecting it – for example, to hold it in your hand. After turning on the computer, you should pay attention and see if it spins – it's possible to notice the problem by observing the vibration and the noise produced. If it doesn't emit strange sounds or doesn't spin, it's possible that you're facing an electrical failure –  otherwise, the problem could be mechanical.
If the hard drive doesn't spin and has no activity, you can try to connect it to the computer with another power cable, just to make sure you excluded this reason. Another solution to rule out the problem in the motherboard or power supply is to connect the hard drive with an external base or an external USB connection box. In the event that all this fails, the electrical problem is almost assured.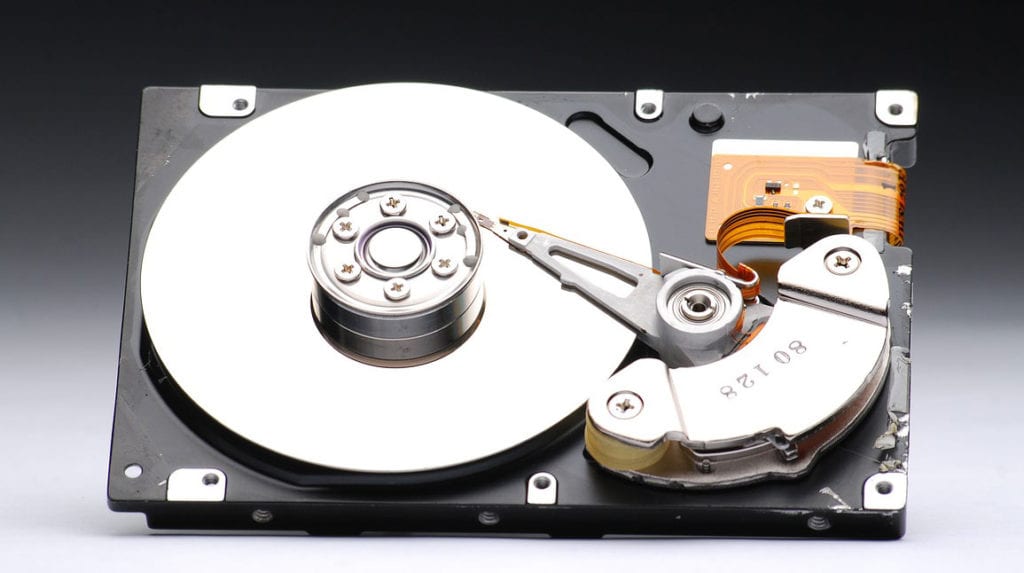 Data recovery services
On the Internet, there are hundreds of tutorials that explain how to repair a hard disk with electrical problems although it's always best to go-to experts in the field, either directly to the manufacturer or any specialized technical service. Unless we are "handyman", it's not recommended replacing electrical components of the hard drive by yourself – we need to get professional help to resolve the issue with physical HDD damages.
Data recovery services like often have the right tool to disassemble, locate the fault and repair the damaged disk in order to see your data again. Those kinds of laboratories have clean cameras without even a particle of dust around since the repair of a disk at a physical level is a complex process that must be done by experts in the field – and you can visit here to find out more about it.
Software
Once we have ruled out the physical failure on the hard drive, it's time to focus on your logical or software part. The data may have been lost for several reasons, such as the existence of bad sectors, accidental deletion or presence of malware in general (or ransomware in particular).  The most common symptoms are data loss (invisible data), missing partitions, deleted files, hard disk cannot be formatted, partitioning is not possible, HDD is invisible in "manager" … etc. It can be caused by viruses but also by ignorance – so make sure you use the computer properly to prevent these kinds of issues.
The first minutes or first actions to take when your disk has failed are critical to recover your information. If you have detected that when saving files, they appear as corrupted and your system begins to corrupt files, it's important that you stop using the disk as soon as possible.
Here's the point –  it "rewrites" information; with each action you take and with each query it will literally "bury" your data more and more by making them unrecoverable and you will need to use any of the data recovery softwares, preferably from an external computer. This means that you  MUSTN'T install the program to recover data on the same hard disk – it's better to install it on another computer and connect the disk externally to retrieve information.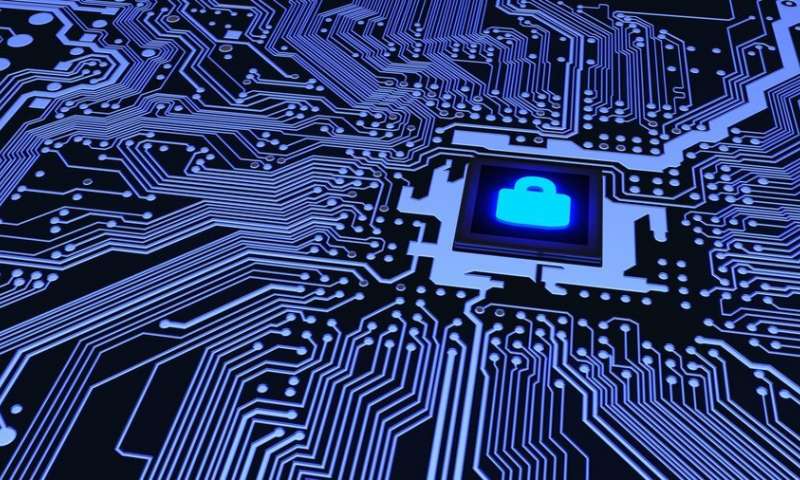 While it's true that all damages are repairable, it's not easy to perform all those tasks in order to repair a HDD –  and all that pretty much depends on the type of damage. You need to know whether or not the information can be fully or partially recovered.
There are many softwares that help you recover data from a hard disk, such as Recuva, Disk Drill, Easy Recovery or Recovery my Files which are programs with years of development specialized in recovering deleted data or data not accessible from a hard disk, but let's take into account that these softwares are used to recover data from a disk that "can still be read" and if your hard disk isn't even detected by your computer, you may have a mechanical failure so it's quite impossible for the program to recover the data
There's the last alternative through software that you can use to try to recover the data from the disk (but not recover the usability of the disk, though) –  HDD Regenerator or Photo Rec. These two programs that you'll run from the boot will allow you in several cases to access the partitions of the disk or recreate them in case they've been damaged in order to get your information to a new hard disk. However, if the damage is physical, nothing can be recovered with any software program.
Well, we hope we helped you to learn something new. In the end, you should always be able to identify and repair hard disk failures, but at the same time you should be able to avoid some headaches due to a sudden loss of data for not having taken the necessary actions to avoid it. The more we learn – the easier it will be.