The living room is the most vocal point in your home, and it's the place where you will be welcoming friends and family.
Because of this, interior designing your living room to meet the standards of comfort and beauty is just as important as let's say the bedroom.
Although these standards apply for each household differently, as everyone has different tasted, it should be mentioned that comfortability isn't something debatable.
But so many styles to chose from, buying the perfect furniture can be a rather tricky task. Not only will you have to find a way to furnish and look good with everything else, but you also have to take into consideration the previous two factors.
So, with all that said, let's dwell deeper into the best furniture for the living room. But before all that, let's talk about something different.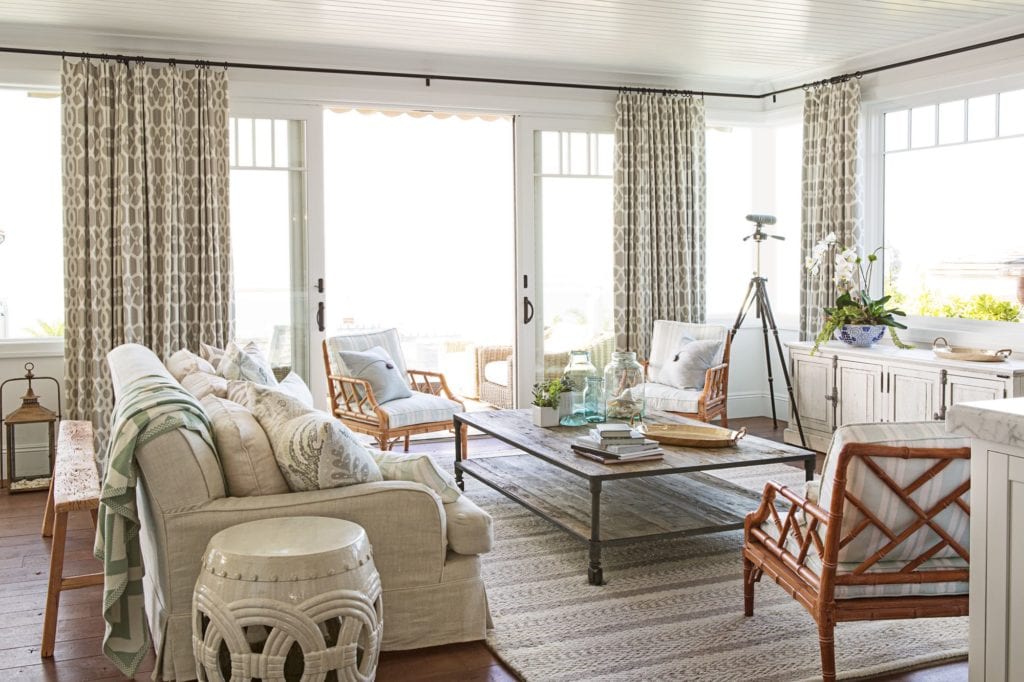 The Living Room Styles
When it comes to furnishing, we mentioned that the options are plenty because of the various styles. As a general note, each style will appeal to people differently, and only one will be the winning combination.
· The Rule of Three
The first style on our list is the good old rule of three. This furnishing style involves a three-piece sofa combined with a matching wooden coffee table as the focal point of the living room.
The coffee table can also be made out of steel, but it needs to match the height of the sofa so that things won't feel weird.
However, furnishing your room through the rule of three works with both contemporary furniture and even traditional.
· Sofa and Armchair Configuration
The next style on our list is a cure configuration of a three or two-piece sofa and an armchair for the man in the house. Unlike the previous style that worked with both contemporary and traditional furnishing pieces, this one works best with upholstered pieces.
You can create this configuration by having the sofa placed on the corner, and the armchair complementing. As a general note, the sofa and armchair configuration works best with a fully wooden coffee table.
If you want to be that more flexible, then you can use two smaller sofas as opposed to a three-piece and create an "L" shape. This configuration is not only a very popular one, but it also gives the entire family a nice view of the TV for movie night.
Now, let's talk about how to best furnish the living room.
1. Conservatory Chairs Work in Pairs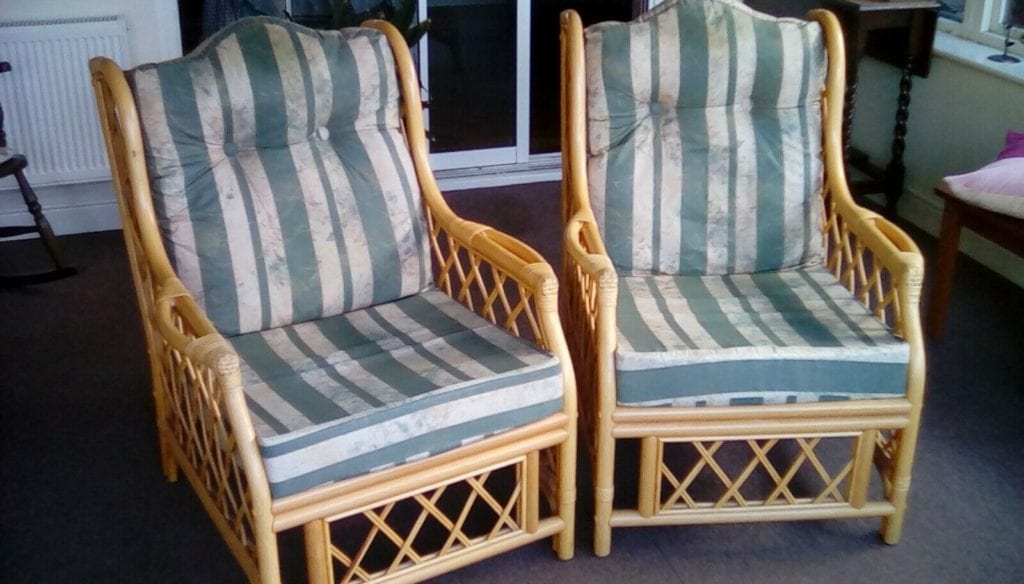 Everyone knows that furniture works best when used in pairs. And while the only exception for this is the coffee table and two large sofas, everything else generally works with this idea.
As a popular furniture pick, the rising popularity of the conservatory chair sparks design ideas that completely work with this way of furnishing.
Conservatory chairs are not only good for the living room, but they are excellent for the balcony and work exceptionally well in small spaces.
Add to the fact that a conservatory chair comes in hundreds of shapes and sizes and you got yourself a deal for furnishing the living room.
For a selection of the best conservatory chairs, we've singled out konservatory.co.uk as the best place to view some of the most exciting chairs to decorate the living room.
2. Rearrange the Sofas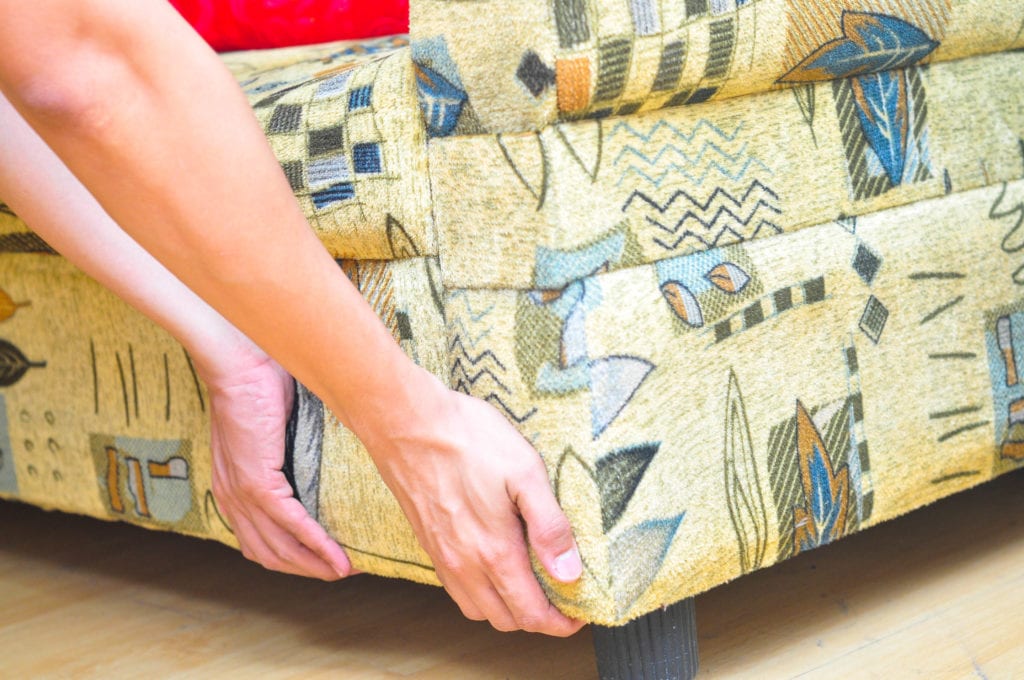 The sofa is the most iconic piece of furniture that can be found in every living room across millions of households.
What better way to enjoy the company of your friends and family than with a sofa that will provide the most space for you and your guests.
Trust us when we say it, buying a sofa is probably the most difficult thing in the world. Not only are your options endless, but the combination of type, materials, and even pieces is truly difficult to comprehend.
A sofa is that good a furniture pick that it can single-handedly make your living room different. But we aren't talking about buying a new one; we are talking about the power of rearranging. That's right; simply rearranging the position of your sofa can give the living room that much needed revolutionary look.
Not only is rearranging a necessity to break off monotony, but it's also free.
3. Chairs and Ottomans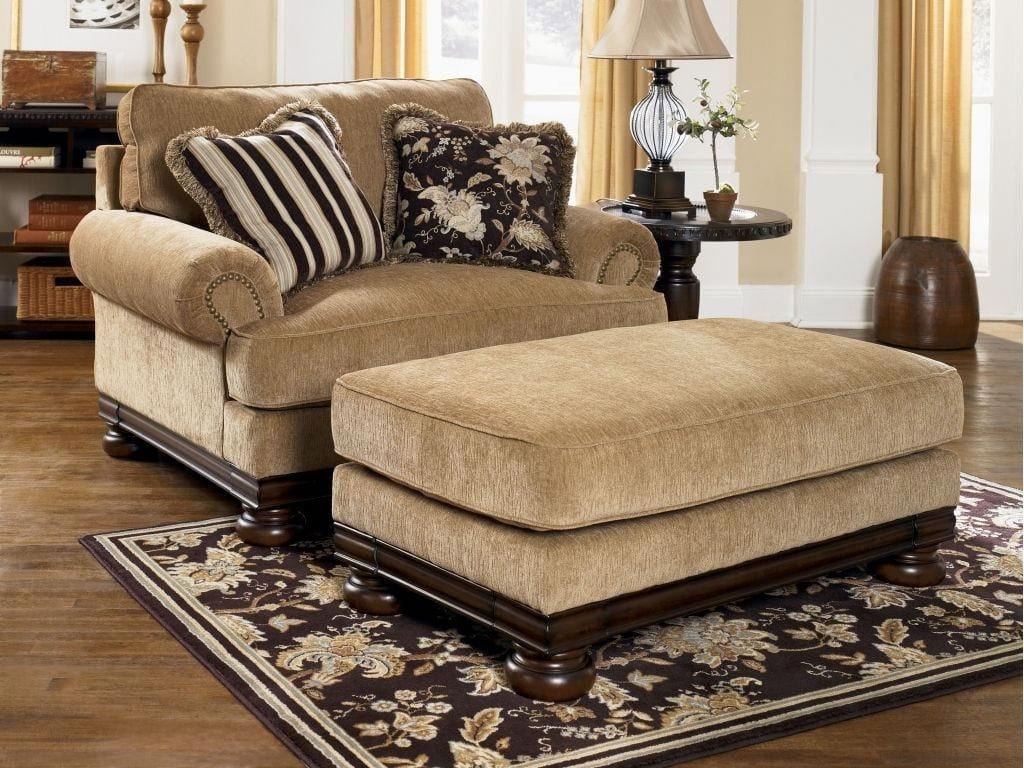 Have you ever sat on an Ottoman? Boy, are you missing out on the comfort of these.
An Ottoman is the type of furniture that can add an extra touch of class when it comes to the living room. Ottomans are not only space-efficient, but they're also super convenient and some of the cheapest furniture picks out there.
An Ottoman is a furniture pick that can give you the much needed extra sitting when more guests decide to show up. But not only is the question of space eliminated when sitting on one, but it's also quite fun to do it!
And the best part about it? Ottomans work completely in accordance with any furniture style you're currently decorating the living room with.
4. Furniture Sets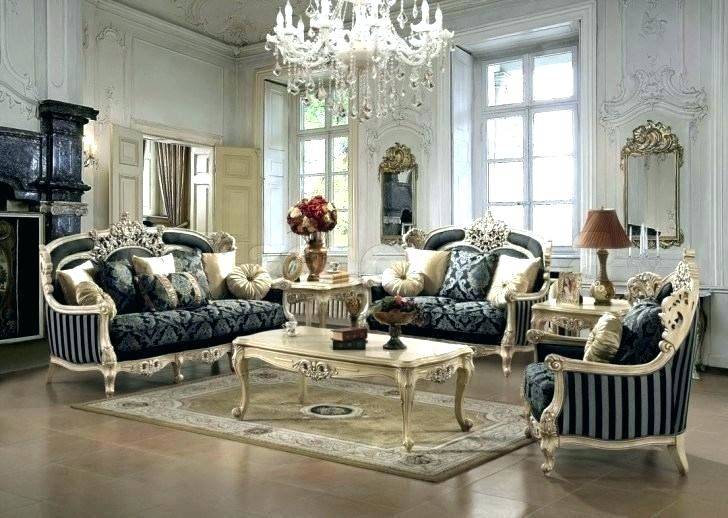 And the list type of furnishing you could do is with a whole set of furniture picks. Conveniently named "furniture sets" this isn't necessarily a type of chair or a sofa, but rather both of them.
Furniture sets are very convenient since they greatly speed up the buying process. Furthermore, you cannot miss when buying a whole set of sofa, armchair, and a coffee table, since all three are made to resemble one another.
Truthfully speaking, with a furniture set you cannot make a mistake since these are created to go with one another.
There are many options when it comes to buying whole sets, but do understand that these cost more. If buying a sofa costs, let's say, $100 than a whole set would cost $2,500 since it counters in more items.
The choice of buying solo or a set is all down to your needs and budget. If you need to decorate your living room with something new, then an option for a set certainly appeals more.