The annual NCAA Tournament, a 68-team bracket-style single-elimination championship affectionately known as "March Madness" is soon arriving on March 13.
Last year's runner-ups, the Gonzaga Bulldogs, are currently the top-ranked team in America and have the best odds of winning this year's March Madness bracket. Next in line are the Arizona Wildcats, Kentucky Wildcats, Purdue Boilermakers, and Kansas Jayhawks, all in order of decreasing likelihood.
16.9 million Viewers tuned in to last year's title match, one which saw the Baylor Bears win comfortably, this year's match has lofty expectations, both because of the competitiveness of the teams participating and the increased visibility of sports betting. If you want a closer look at BetUS, you came to the right place at the right time as we have just the information you require.
Sports Betting Meets March Madness
PlayUSA estimated before last year's tournament that somewhere between $1-1.5 billion would be gambled on the competition. This year is projected to produce an even larger handle, due to the availability and visibility of sports betting across the nation.
33 states currently offer sports betting in some shape or form, and of those, nearly 2/3 also have online sportsbooks ready for service. This process has been difficult for some, as states have received pushback from anti-gambling communities that question the long-term effects of gambling addiction. The concerns usually end with the state promising to devote a percentage of tax revenue to building anti-gambling programs.
Furthering the Cause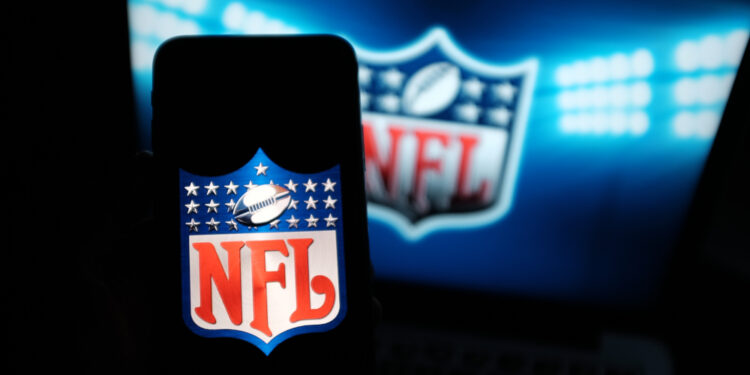 Part of legalizing sportsbooks in different states has seen betting companies attempt to partner with professional sporting venues; in more extreme cases, such as the National Football League's, sportsbooks (Fox Bet, BetMGM, PointsBet, and WynnBET) partnered with the league itself to become licensed operators.
It is unclear how such a setup would work at the collegiate level, but with the new NIL rules, something could be in the works over the coming years.
The Draw of March Madness
March Madness may very well be the most wide-open competition in American sports; sure, the underdog Cincinnati Bengals just reached the Super Bowl, but they had 17 games to prove themselves as a capable threat, which they did by ultimately winning the AFC North.
Teams also tend to play harder at the college level for a multitude of reasons; some may never get the opportunity to play team sports again, others may be looking to boost their NBA draft stock, and the rest simply have the youthful energy and competitiveness that is unsullied by a lengthy professional career and experience.
March Madness also shines national attention on some of the most memorable buzzer-beaters, highlight-reel plays, and exciting contests in American sports, all jam-packed into a one-month period. For true fans of basketball or just thrilling entertainment, this is one of the best times of the year.
March Madness' Impact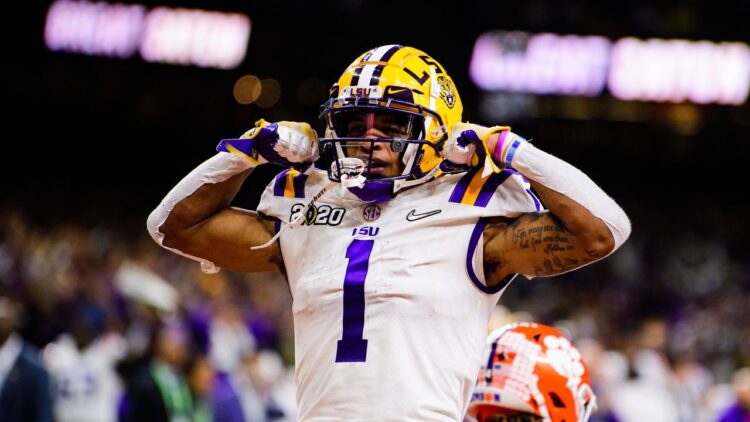 March Madness has massive potential as a catalyst for the betting industry now that the doors have been opened to legalization in more and more places. A state like Louisiana, which recently launched sports betting in a majority of the state's parishes (or counties) saw massive returns in the Super Bowl as two LSU products, Joe Burrow and Ja'Marr Chase, provided enticing draws.
Not every state is going to have a hometown hero progress through the March Madness bracket, but nearly every one will at least be represented to an extent. The inherent draw of supporting a local team combined with the extra attention placed on sports betting is going to help this year's wager numbers rise to an all-time high.
In the end, states will use numbers from March Madness, both in handle and viewership, to lobby against their state legislature as to why there is a need for legal sports gambling. It all starts on March 13, when the first games get underway.
Now that we have talked a lot about its theoretical impacts, let us now embark on a slightly different journey. That journey is none other than the tips and benefits of March Madness Betting.
Tips and Benefits of March Madness Betting
Establish and adhere to a wagering limit
You can rake in some serious cash wagering on school ball games on the web. Nonetheless, that never implies you ought to wager with more cash than you're open to losing. Set a financial plan of the amount you're okay possibly losing all through the whole competition, and stick to it.
Always double-check your wagers
Whether you are wagering on March Madness games on the web, face to face, or with companions, one thing continues as before — we are people. What's more, as people, we are inclined to commit errors now and again. Before you present a bet ticket through an internet based sports wagering application or you leave the counter at a block and cement sportsbook, actually take a look at your ticket. Ensure the sum is right, the line is right, and the group or side of the bet you're on is additionally right.
Deep survey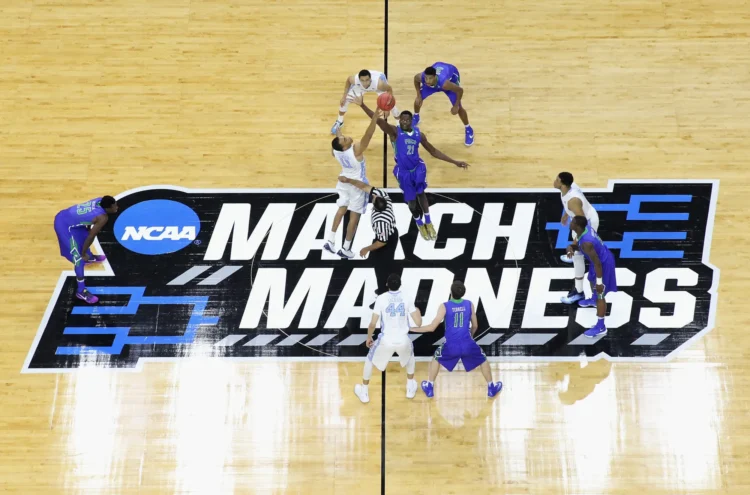 This is an easy decision. you must be perfect at research work. All the more significantly, you want to do address research. First off, realize that March Madness top groups are even.
Understanding Market price Wagering
A definitive objective of sports wagering is to reliably bring in cash. Tragically, you can't earn substantial sums of money by continually wagering on the top picks. A superior system is to learn esteem wagering.
Set forth plainly, esteem wagering is the act of tracking down dark horses with preferred possibilities of prevailing upon the top picks. We know — it doesn't sound right. Be that as it may, it happens more frequently than you could suspect.
Here and there, sportsbooks underrate a group in incredible structure. Furthermore, this implies they allot it preferable chances over its rivals. Be that as it may, assuming you find this group and bet on it, you could twofold or triple your cash. Find such groups consistently and you'll be a beneficial punter eventually.
Financial Planning
Bankroll the executive is an urgent idea regardless of anything sort of betting you are participating in. This means you prepare and save a measure of cash that you can bear to lose without it adversely influencing your life. Whenever you've chosen a figure, you just utilize those assets for your wagering.
Put money on teams you know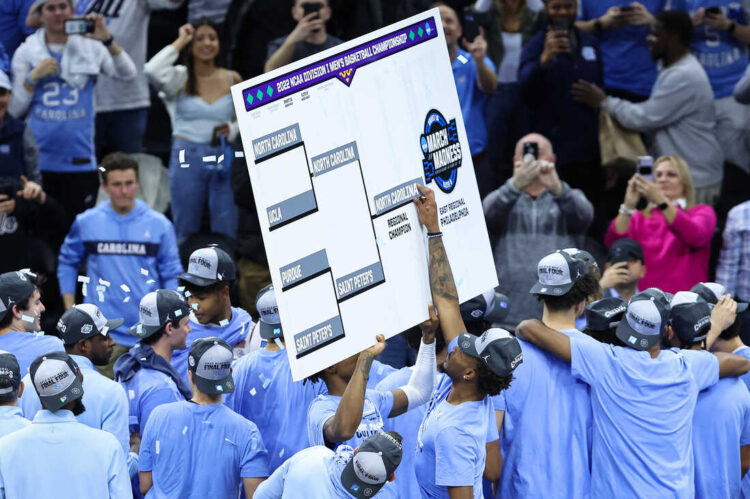 With a tournament like March Madness, it's easy to get caught up in the excitement and gamble on anything. However, before you do, consider how much time you've spent observing the great majority of the projects in the competition.
Don't ever try to recoup your damages
Pursuing your misfortunes will bomb you considerably more oftentimes than it will invert your fortunes. It's ideal to comprehend that numerically hot and cold streaks will undoubtedly occur. Assuming you adhere to your arrangements and keep looking for esteem and crippling games overall quite well, the mathematical will figure out itself, and your karma will improve in the long run. It's not worth gambling with the staggering outcomes of pursuing your misfortunes to attempt to compel the change quicker.
Basketball Bracket Wager Benefits
Constructive
For the most part, section wagers may be quite profitable since they attract so many beginners or sports card sharks. These sports card sharks will do little homework for the most of the games and will be far more likely to choose their favorite teams. As a result, the vast majority of the portions submitted will be extremely easy for you to beat with only a little amount of schooling on the games.
Lengthy periods of enjoyment
Aside from the fact that each game becomes crucial for only one wager, you get to enjoy games that matter to you throughout the whole month of March. Assuming that your sector is doing well, the energy level rises as the month progresses. Regardless of whether you're a serious gambler wanting to earn a profit, you can't deny that these bets are arguably the greatest time ones you'll make all year.