Iceland is so many things. It can be a cold place but it's not made out of ice as the name would suggest. It is a country of amazing landscapes and one of the most beautiful natures in the world. The far north European island is a popular destination for tourists. It is a somewhat closed-out country, but still is one of the warmest places when you come there. We're not talking about the climate of course. People are amazing, there's plenty to see, and you won't regret your visit.
Bt, the most surprising things are not the sleeping volcanoes, black beaches, or geysers. No, it's something else. Iceland is home to many golf courses. One would have thought that this is a land of handball and football, but things are a little bit different. This sport, but more than anything else, is a recreational activity and a hobby that is quite widespread across this country. Does this surprise you? Well, it does come as strange, but we stand behind our opinion. If you're not on the same page as us you need to keep reading this article and find out why is Iceland the most popular golf holiday destination in 2023.
There are plenty of reasons why things are like this, and we're going to cover the major ones. The first association for anyone reading this needs to be the beautiful nature that this country offers. It has plenty of greenery despite its name, and this is a great groundwork for a sport such as a golf. For a place that doesn't have as much sunshine as one would like, having an activity such as golf available is a great thing. Now, let's see why you should spend your holidays golfing in Iceland.
1. Plenty of Locations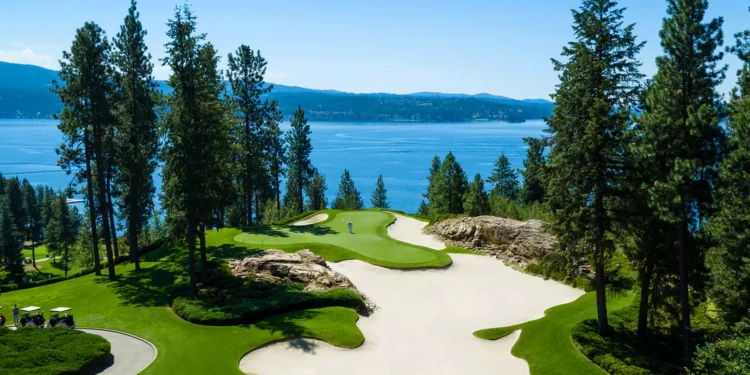 When it comes to golf it is all about courses. You want to play in a place you haven't been before. If you're into golf, you have probably covered all the local clubs in your area, and you need a challenge. This is great. What's better than coming to the land of Vikings and trying a new challenge. You'd be surprised about just how many courses for golf there are in Iceland. For a country that has less than half a million occupants, it has 65 golf courses. If you find this hard to believe, don't take our word for it. Just head over to golfscape and check it out for yourself. This country has done wonders in developing the infrastructure for this sport, and they are not falling behind the countries that excel in this sport such as America or Japan. When it comes to Europe, it can stand toe to toe with a popular golf destination such as Ireland.
2. Nature Wonders
Iceland is not only a golf destination. No, it offers so much more. As we already mentioned it has some of the best natural sights in the world. The best thing is that these wonders of nature bode well with golf. It is an outdoor activity, and this island is one of the best in the world for such activities. For people who have designed the courses in Iceland, it was an easy job. Why? Well, most courses in this country are located close to mountains or the ocean. What else could one ask for? It is a great place to enjoy nature to its fullest and play this game. In the majority of cases, the courses are located near the big city hubs in Iceland, and there aren't too many.
3. The Iceland Itself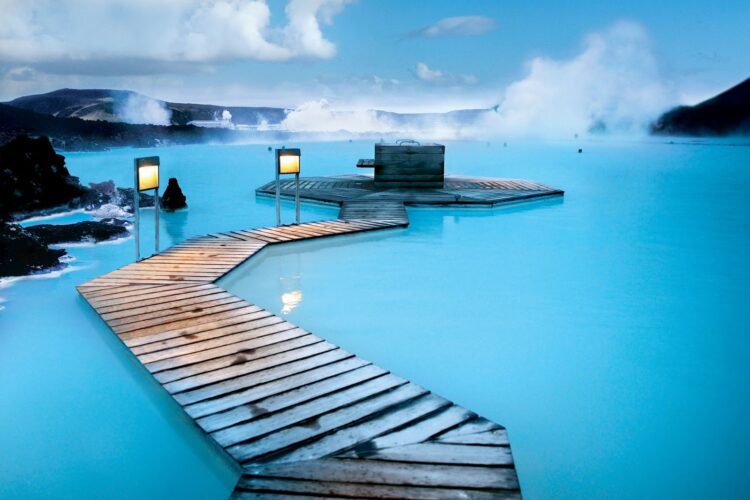 As we said, Iceland is a great place. But what else is there? For a country which is not as big, there are plenty of golf courses to visit and try to play. How does it far to the United States? Well, in the US there are almost 10 thousand golf courses. This is s staggering number, but the country is massive. If you're visiting Florida you can only enjoy the courses there. It's hard to cross the states to go to California. This is where Iceland comes as an amazing solution. It is a small country. So if you plan on visiting, you could use one month of your vacation. During this time you could easily visit dozen of courses in this country. When in Iceland nothing is too far. Some of the coastline courses can be visited in one day. This is what makes this particular destination s an amazing choice if golf is what you're seeking.
4. Climate
Well, Iceland is not known for its mild winters, isn't it? No, winters are long, and summers are short. But, regardless of this, golf is booming in the land far up North in Europe. It is easy for golf to develop here. The summer season is the only time when you can play. This is why everything is set to go when the summer arrives. The organization is on the highest level. Iceland has printed itself on the world map of golf. This is what makes it so easy for people to plan their visit to this island. If golf is what you seek you'll go there during the late spring or in the summer. When this time of the year arrives, Iceland lives for golf. The best part is that the temperature is never too high, so there's nothing to stand in the way of your game.
5. It's Unique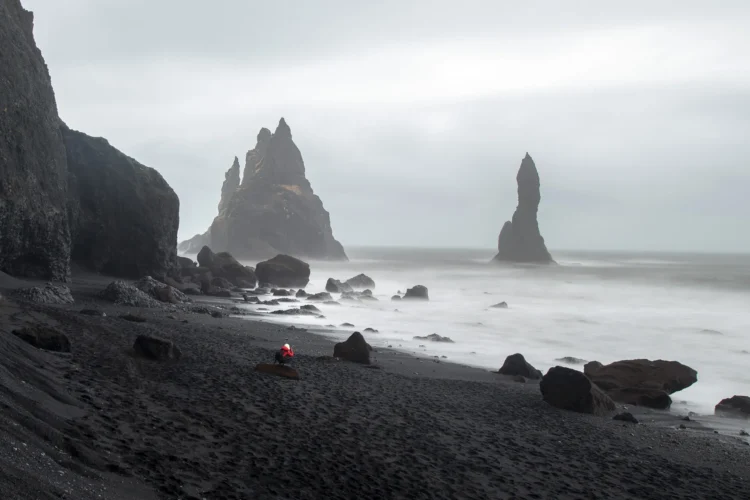 We're not talking only about the golf courses, climate, and natural wonders. No, this country is remarkable in every sense. This is why even if you visit only for the golf courses, you'll stay for plenty of other things. The way you'll be greeted, and feel welcomed in the process will melt your heart despite the harsh climate. How many times will you have an opportunity to play next to a geyser? Volcanic craters? You'll find them in the courses. This is not something you'll find anywhere in the world. Furthermore, if you find yourself there during the winter you can play in some of the closed-out centers. Yes, they prepared for that too. In the future, they're also preparing to hold a PGA Tour event.