Before going to Aruba, many wonders, "where exactly is that?!?" Aruba is not known as Cuba, Jamaica, or other major Caribbean islands, except for the popular Beach Boys song. It is part of the Kingdom of the Netherlands, together with Bonaire and Curacao, it forms the trio of ABC islands. It is only 29 kilometers away from the north coast of Venezuela.
When I think of Aruba, we're sure you have pictures of golden sandy beaches and coconut palms in front of your eyes. But Aruba is not just that. This island is also a paradise for adventurers who love to explore. Just imagine lounging and sunbathing on the beach at one point and touring the caves the next time or exploring a long-sunk ship?
Aruba is full of contrasts. You will swim and sunbathe while flamingos walk along the beach. The scenes are unrealistically beautiful.
Aruba offers many sports activities such as surfing, diving, paragliding, golf. Aruba's capital, Oranjestad, offers a rich and intense nightlife with plenty of entertainment offered by local clubs and restaurants.
The locals are friendly, cheerful, and relaxed. The standard is higher than on the other Caribbean islands we visited. There is an extremely strong Dutch influence. The official languages are Dutch and Papiamento, a combination of Portuguese, Spanish, Dutch, English, and numerous African languages. They all speak English and Spanish very well and have no problems communicating.
Every larger hotel or shopping center also has a casino, so it is a paradise for tourists who like this kind of entertainment, until the early morning hours.
It is hard to resist the warm breeze that always caresses you on this island, the palm trees, the rich flora and fauna of this island. Aruba is the best island in the Caribbean archipelago because of its outstanding tourist facilities, including top hotels, amazing luxury resorts, and exclusive villas that you can rent. See what makes Aruba a desirable destination worth visiting.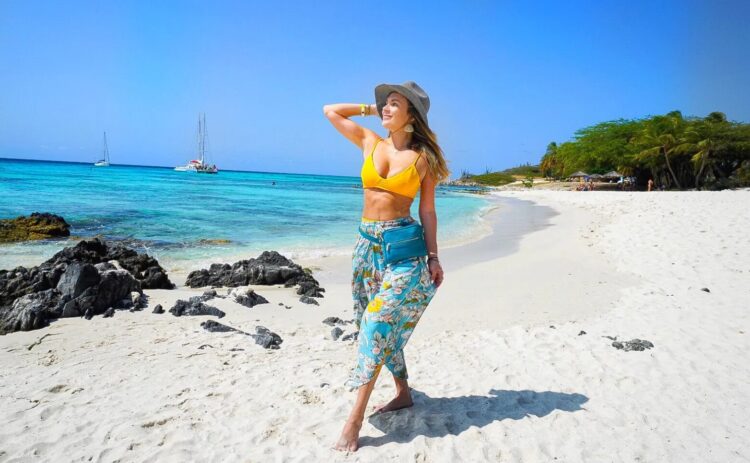 1. Eagle Beach
This is one of the places you will surely visit if you find yourself on this incredibly beautiful island. This sandy beach with turquoise blue sea located not far from the capital will relax all your senses. Diving enthusiasts can enjoy this activity without hindrance, and for fans of extreme sports, there is jet ski and kayak rental. Since this beach is long, it is a real rarity that it is crowded. If you want to know more about Aruba, read more.
2. Natural pool for special enjoyment
Those who love adrenaline and relaxation will not go wrong if they decide to visit the natural pool located on the west coast. You can get there by renting a quad and driving over dunes and cliffs. The volcanic rock that breaks into the waves of the Caribbean Sea will not leave anyone indifferent. Just imagine those geyser eruptions of saltwater that flow into the pool forming a beautiful fountain!
3. Taste your luck at the casino
We have already mentioned that almost every luxury hotel has a casino. Stellaris Casino is considered the largest and most famous. In it, you will be able to play poker, blackjack, and other famous card games, and slot lovers will have fun with hundreds of different slot machines. This casino will make you feel like you are right in Vegas. In the evening, the casino hosts many fun events that casino guests are happy to attend.
4. Bushiribana ruins
The Gold Mining Company built Bushiribana to process gold. It was in use for ten years, after which it was mined. But the solid construction survived and the ruins became a very popular tourist attraction.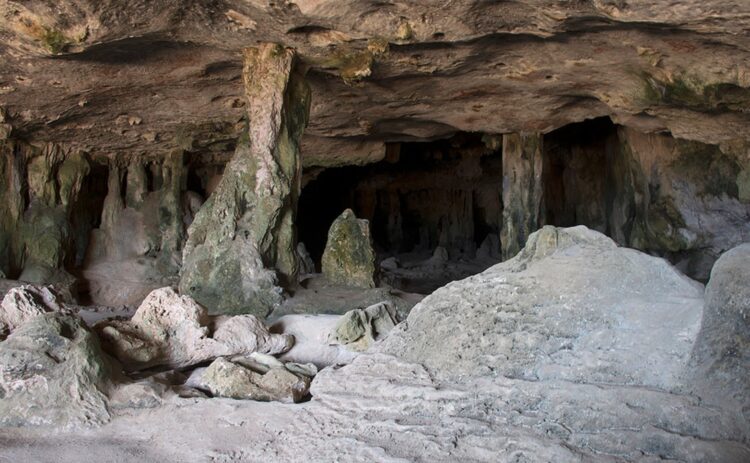 5. Arikok National Park
In the southeastern part of Aruba lies the Arikok National Park, which both locals and tourists claim is one of the most beautiful parts of this island. Here you will see a lot of things – from deep caverns in the Guadirikiri cave to the Arikok hills. Enjoy a day spent in nature and tour the natural beauties. As you walk through the forest trails, you will see old village households and turtle nests.
6. Butterfly farm
Yes, and you will see this if you travel to Aruba. This farm has become a real hit for tourists. In addition to being able to see and photograph rare species of butterflies, you will also be able to learn a lot about their breeding. There are butterflies in the garden at all stages, from caterpillar to butterfly.
7. Is anyone interested in riding on the Kukoo Kunuku bus?
Before you think it's a regular bus that will take you from point A to point B, stop. This is a painted bus whose hull is made up of a group of guys. Their task is to drive young people to nightlife in the evening, visiting the most famous clubs. Get ready for a good time, lots of laughter and dancing, and of course, alcohol!
8. Enjoy close contact with flamingos
You can see these incredibly beautiful and striking animals walking freely on the beach. The flamingo beach is very quiet, and next to them, you will be able to see iguanas, crabs, pelicans, crabs, and herons. This island is also known as the Renaissance island because it provides an extraordinary vacation and enjoyment.
9. Palm beach
This is certainly one of the most famous and fun places in Aruba. It is very popular among tourists offering rich content. Many restaurants, discos, shops, as well as luxury hotels and apartments. This is a place often chosen by families with children because the depth of the water increases slightly. The only thing that does not go in favor of this place is the constant noise and crowds.
10. Baby beach
This beach is named after the fact that the water is always calm and suitable for children. It is rarely crowded, and since it is located in a lagoon, it is also protected from the wind. What leaves no one indifferent is the specific turquoise color of the water. There are many apartments nearby that are rented at very reasonable prices.