Is someone you love in a retirement center? If this is your first time thinking about placing them in there just know that they're going to have a lot of fun! They are in safe hands with proper care, surrounded by other seniors and peers. In such an environment, your parent or grandparent will be allowed to socialize, enjoy different foods, have a chit chat & play bingo! Bingo may sound like a cliche, but it is a highly popular go-to game for most retirement homes. Learn why people love it and what the benefits of it are down below.
Why do seniors love it? Top 3 reasons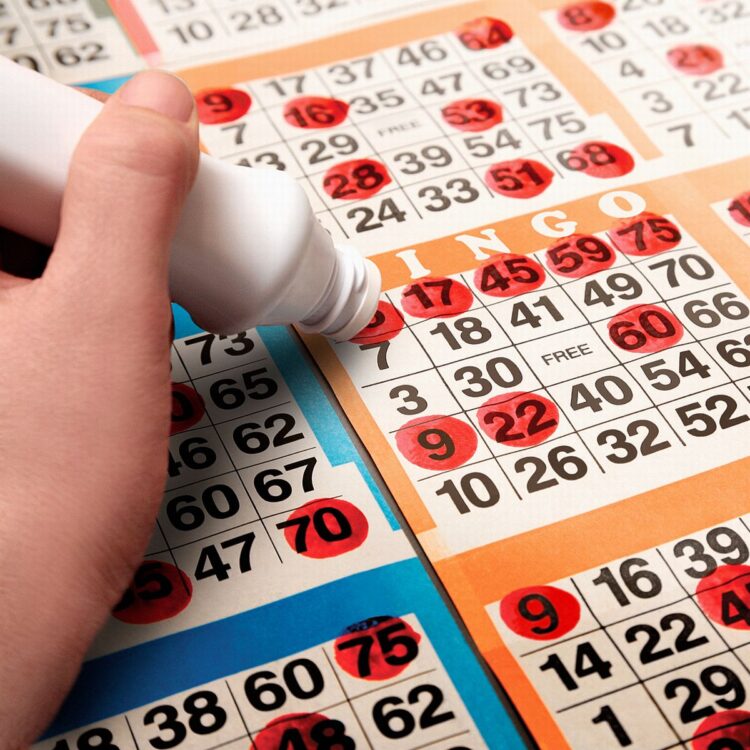 1. A fun activity that breaks up the monotony
First and foremost, bingo is a social game. Anyone who is at a retirement home looks forward to another fun and new activity that will bring joy and kill of a monotonous pattern. Once played, the game does bring joy to the player, but it also allows for him or her to talk to other people for 1-2 hours. Anyone who has a structured lifestyle (constant breakfasts at the same hour, showers, watching TV, etc) will enjoy a switch-up of adding something new into the picture. Every Friday (for instance) this game can be something for everyone to look forward to.
2. It is a lot of fun in general
Bingo is not just a game for seniors. In fact, many younger women (ages 18-35) are playing it regularly. This applies to TV bingo, lottery tickets, or casino bingo. The game allows you to take a breather and get in the zone. You get to think about a piece of paper and some numbers that are presented to you. Disconnect from your everyday lifestyle, stress, and negative space but enjoy a chit-chat with others around you, while also (possibly) winning some money.
3. A bit of competition won't hurt
Bingo is most certainly largely a game of luck. However, some people often swear that they can see and spot different patterns. By following some rules, you approach the game with your head held high, making sure that you insert a lot of pride after a win. It's an engaging and fun game that can be competitive in a fun way. You won't need to invest a lot of time in figuring out some skills either, which means that everyone can play it.
5 Benefits of Playing Bingo Games for Seniors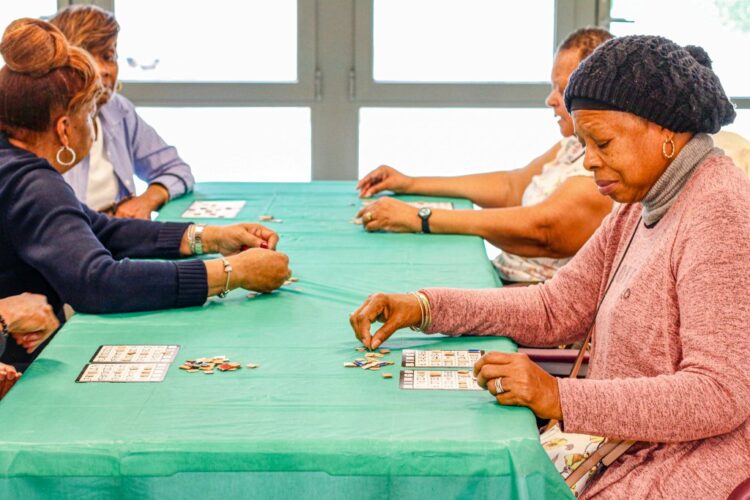 Believe it or not, this game can make a lot of impact on your mental health, especially if you are over 60 years old. Here are some benefits of why you should be playing it:
1. Increases mental flexibility
Every player playing this game should have to be cautious, aware, and ready to act on the spot. Think about it. You have to be aware of the numbers that are written on your card while also focusing on what the announcer is saying. You have to keep your mind open and your eyesight has to be sharp to get all of your numbers straight. With regular gameplay, you will make an impact on your mental speed, memory, and concentration levels.
2. Better hand-eye coordination
Bingo can help seniors maintain hand-eye coordination that is much-needed and very appreciated as you get older and as time goes on. A lot of us will experience slower reflexes and not as good eyesight as we get into our late forties. Bingo is a fast-paced game that requires players to mark their cards as numbers are called. You have to stay focused and watch all the colors and numbers as they pop onto the screen or as they are being called out. In the long run and by "seeing" the bigger picture, this can help out with mobility issues and other age-related obstacles.
3. Faster healing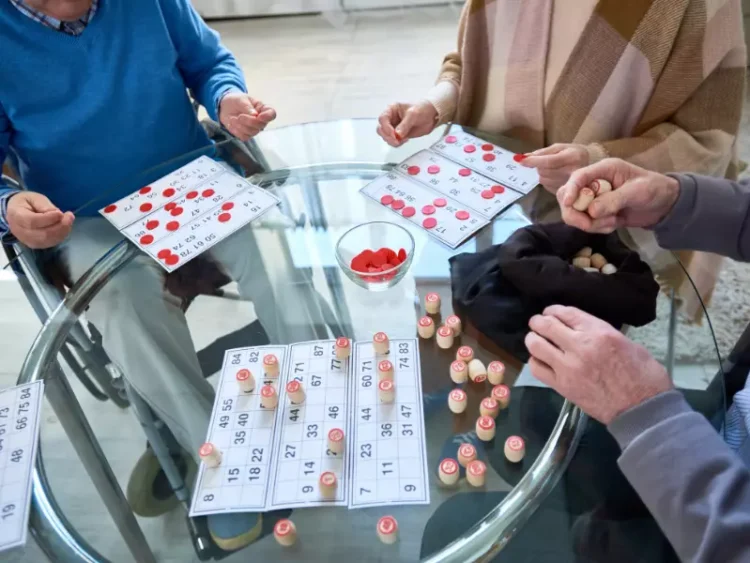 A lot of mature people and seniors, in particular, have a hard time taking care of themself in a mental way. They don't get to take their mind off some things and distress at the end of the day, leaving them with a sensation of unnecessary pressure. Bingo is a social game that can reduce the time required to heal from an injury, illness, or surgery. With regular gaming and with an optimistic spirit, you can even lower your levels of anxiety or depression.
4. Positive vibes
Do you love to have a good time and a good laugh? Sometimes, games are all about having that optimistic approach. The more you laugh, the better you will age and feel at the end of the day. Studies have shown that laughter decreases stress hormones, increases immunity, and triggers endorphins. All of these will lead to you feeling a lot more relaxed, confident, and happy. A game a week will also help with health, which is very important for seniors.
5. Time to socialize
Bingo increases face-to-face contact that we all love to have! Especially after being in lockdown for so long, people are craving attention and want to spend time with one another. Through this organized and joint activity, you can meet a lot of great people. One study found that face-to-face contact is actually like a vaccine, making us more resilient to stress. It also helps boost your memory while getting you feeling a lot more cheerful and relaxed.
Want to play bingo right now and have some online fun?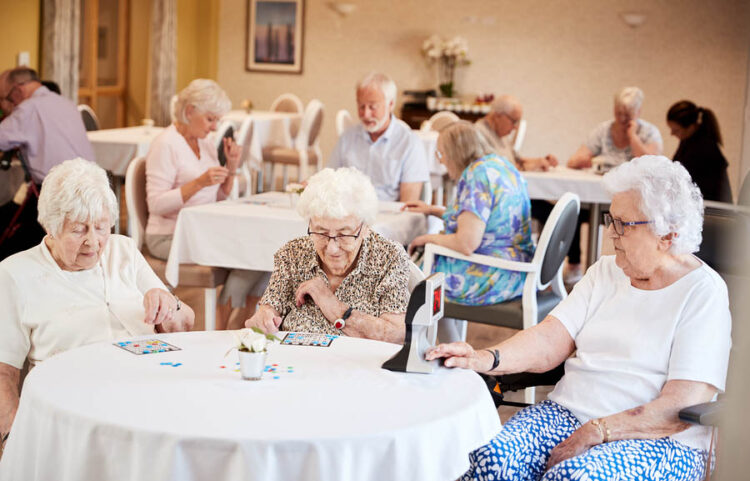 If you want to test your luck and have some fun online make sure that you check out smartbingoguide.com. On there, you can browse through some of the best bingo sites, enjoy great bonuses, and learn all about the rules of the game. Prepare yourself for some big and high stakes by visiting the site. Bingo is undeniably a star of internet gambling for everyone: teens and mature people enjoy it every week. Its popularity increases by the day, followed by a boom of new online players. Enjoy your time now and have some fun with the right site!