You have probably seen pictures of the beautiful beaches in the Dominican Republic. The stunning regions, the wonderful white sand, the green-blue sea that is highly "transparent", and the lovely palm trees lining the coast are some of the staples of this incredibly wonderful country.
However, depending on the season and time of the year you choose to go there, you might get into the hurricane season – which is something that can extremely disturb and ruin your entire vacation. So, if you are wondering when you can visit this country, this article might be helpful for you. Let's take a look at this article:
1. Avoiding The Hurricane Season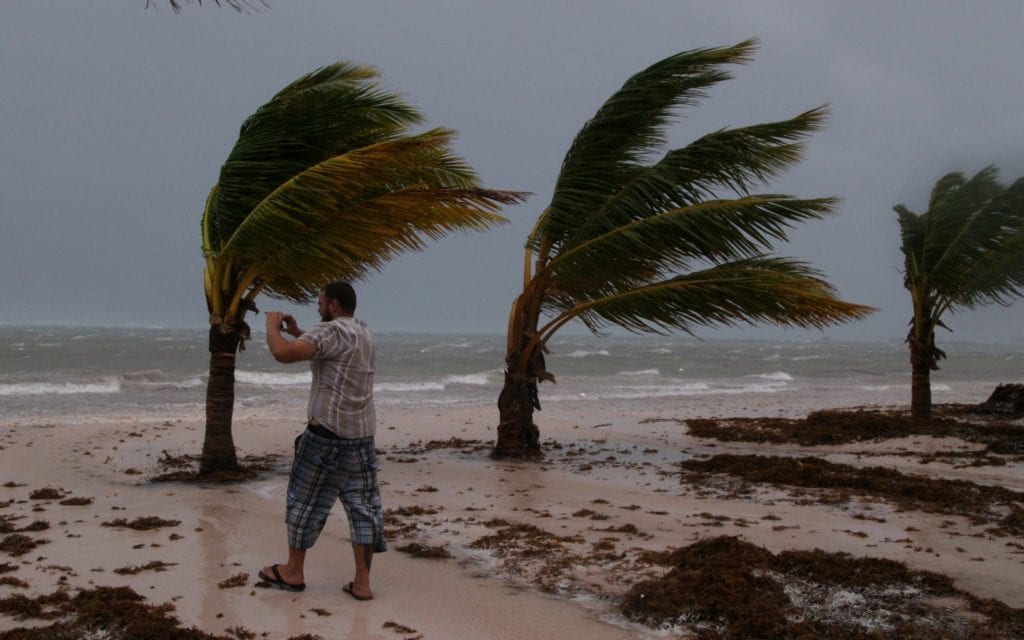 If you want to visit the Dominican Republic in order to enjoy and relax on its incredible beaches, the best time of the year to go there is in December, January, and February. The hurricane season ends at the beginning of November, and the weather is nice and warm, with temperatures going up to mid-80 degrees.
It is also a time when most people do not usually choose to go on an exotic vacation in most of the Northern Hemisphere. However, there is one thing that you should remember – New Year's Eve and Christmas are extremely busy in this country. Hence, if you choose a date outside the holiday season, you'll still have to bare a lot of people and huge crowds. This usually occurs because travel agencies know that these three months are the best time to visit the Dominican Republic.
2. Enjoy the Carnival Celebrations During February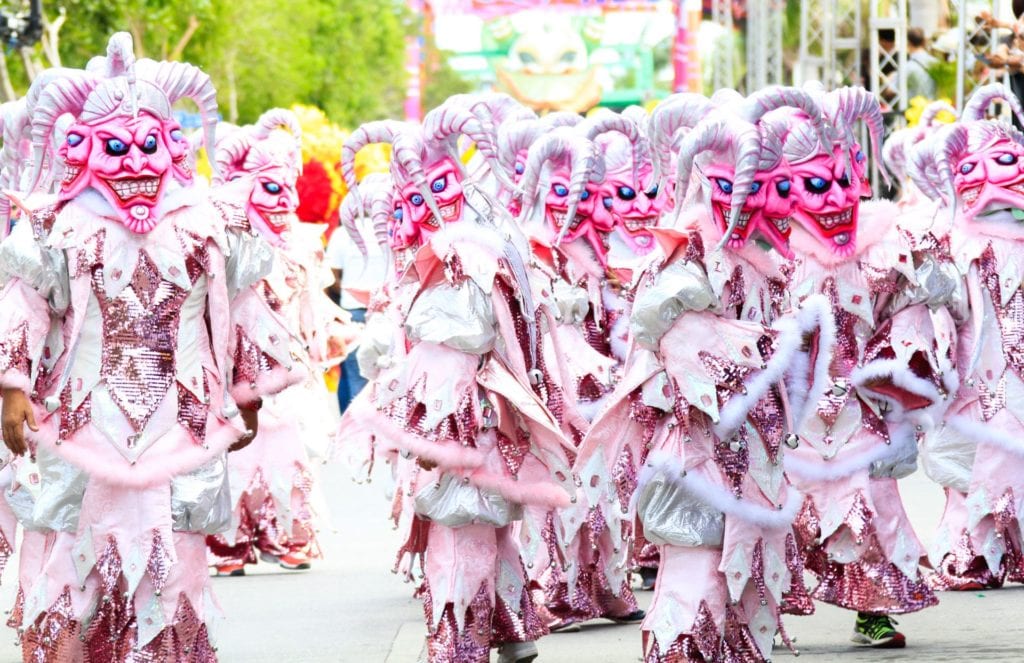 If you choose to go during February, you can also enjoy one of the two annual Carnival celebrations – the other one happens during August. It is an interesting, exciting, and meaningful festival that happens throughout the entire country. It is also a good time for meeting and dating Dominican women, especially since everyone will be out to have fun during the carnival.
You will love meeting the local women, which are well-known all over the world for their incomparable and breathtaking beauty, as well as their easy-going personality. Hence, if you are thinking about having a little bit of fun while there, check out some of the Dominican women dating tips from AmoLatina.
3. Go Whale Watching And Snorkeling During December And February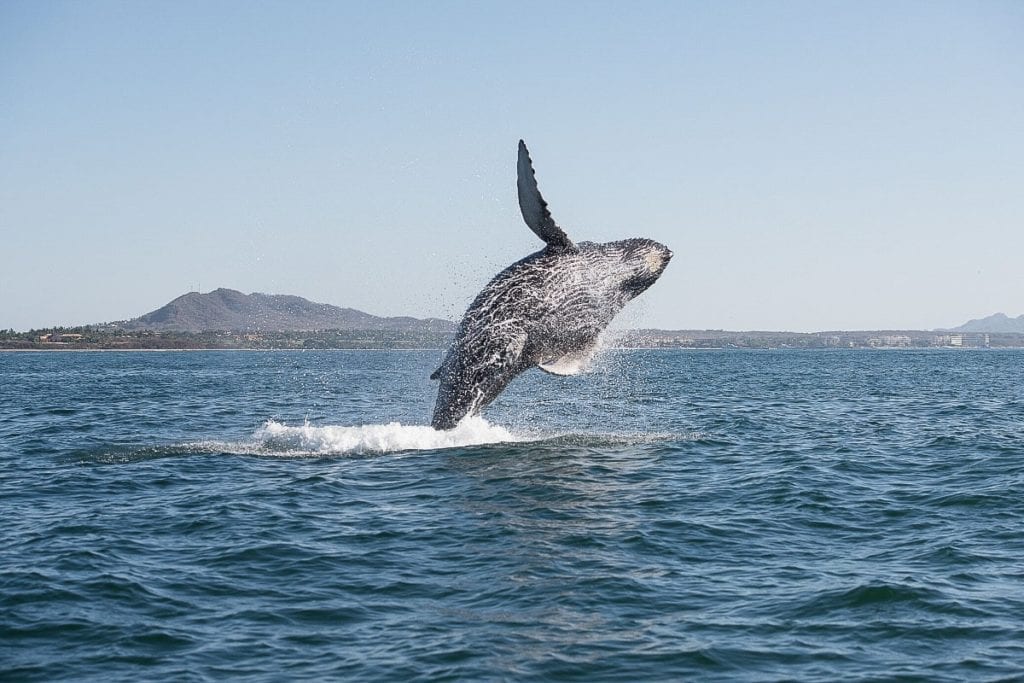 The time of the year between early December and late February is also the perfect time for whale watching, especially since hundreds of whales travel to the Samana Peninsula for its warmer waters. There are, of course, specific regulations in place that ensure that the whales are not disturbed when people decide to go whale watching, hence, remember any info your guide gives you.
You will also have the magical opportunity of seeing adult, as well as newborn hunchback whales that love swimming together through the crystal clear waters, so, you should definitely ensure that you do not miss out on the wonderful opportunity of seeing whales in person.
Additionally, if you love diving or snorkeling – or if you want to try it out – the warm temperatures and the clean, transparent waters will allow you to have incredible snorkeling and/or diving experience. There is even a high possibility of you observing the whales while you are snorkeling or diving since they are mostly in season.
You'll love "hanging out" – at a safe distance, of course – with these peaceful and otherworldly animals. However, you should know that diving and/or snorkeling in this wonderful country is not only for all the animal lovers out there. Everyone who is into water sports will love this experience, especially since the waters are clean and warm. Additionally, the sand at the bottom of the Samana Bay will feel quite good under your feet.
4. Relax on Some of The Most Beautiful Beaches in The World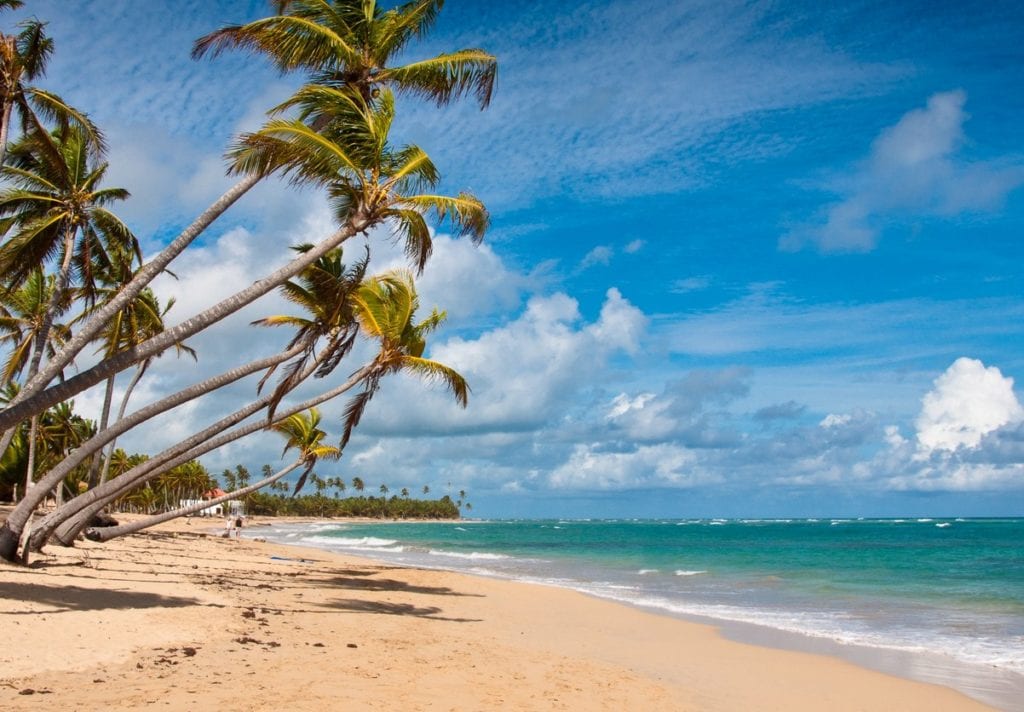 When you are done with all the adventures, you can choose to relax and sunbathe on the beach. Now, you should know that all the beaches are incredible, meaning that you can choose to go to any beach that you want. You can do whatever you want at the beaches, hence, you can choose to sunbathe, relax, swim, dive, snorkel, even build a sandcastle.
5. Go to The National Park "Los Haitises"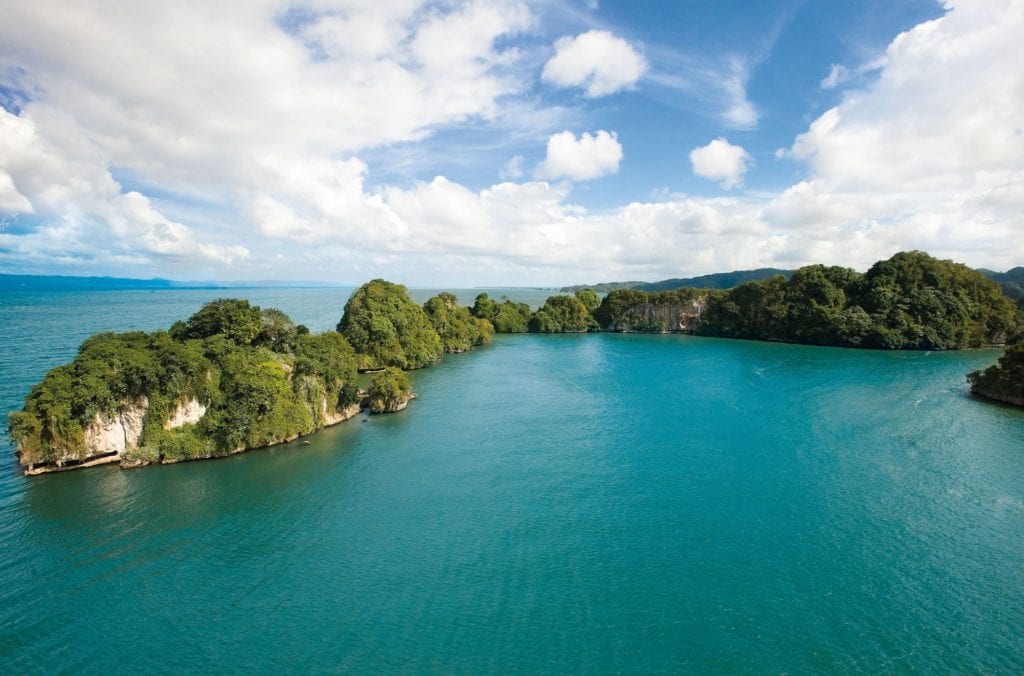 The popularity of this national park has risen quite a lot in recent years, especially since it is an ecotourist destination. See the pearly blue waters of Samana Bay, it is a place where you can find enormous mountains, deep valleys, and an incredible rainforest. If you are a fan of hiking, mountain climbing, or nature, do not miss out on seeing this amazing national park.
6. Escape The Crowds And Go to Lake Enriquillo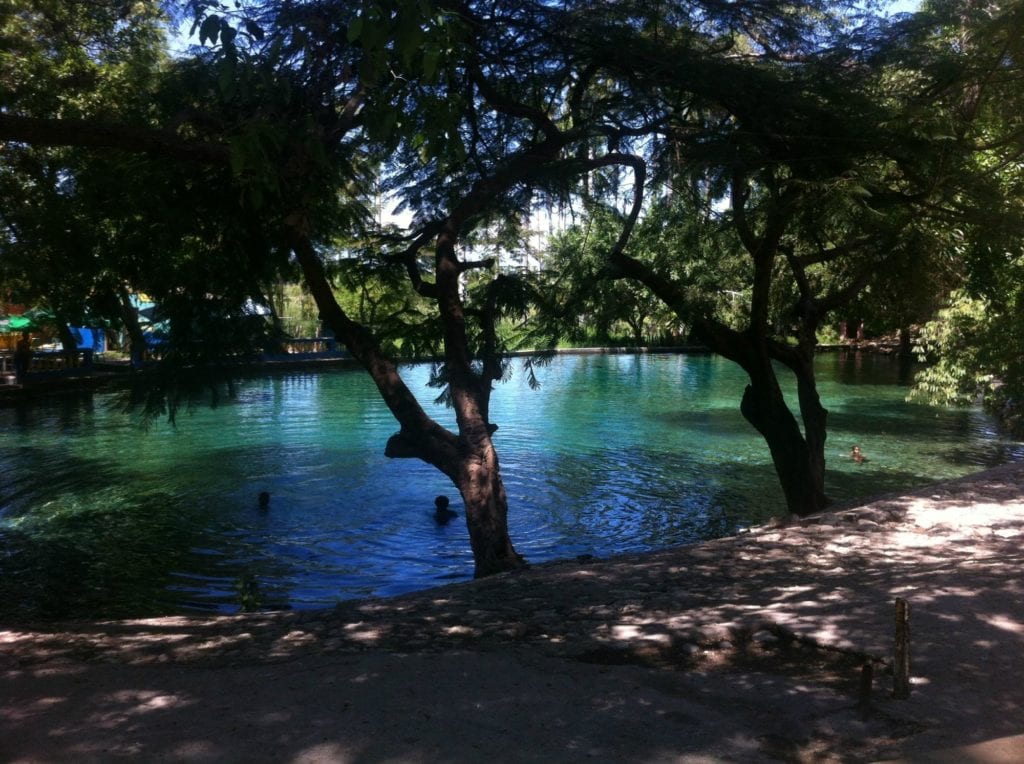 Lake Enriquillo is the largest one in the Caribbean and it is the home of saltwater crocodiles and a lot of pink flamingos – however, a lot of tourists seem to not know about this place. Now, you might be wondering, why is that? Well, for starters it might take you some time to get there from your hotel.
But, once you get there, you will be able to see amazing things including interesting creatures such as iguanas, crocodiles, and flamingos, as well as amazing villages, hills, mountains, as well as the amazing banks of the Independencia Province.
Conclusion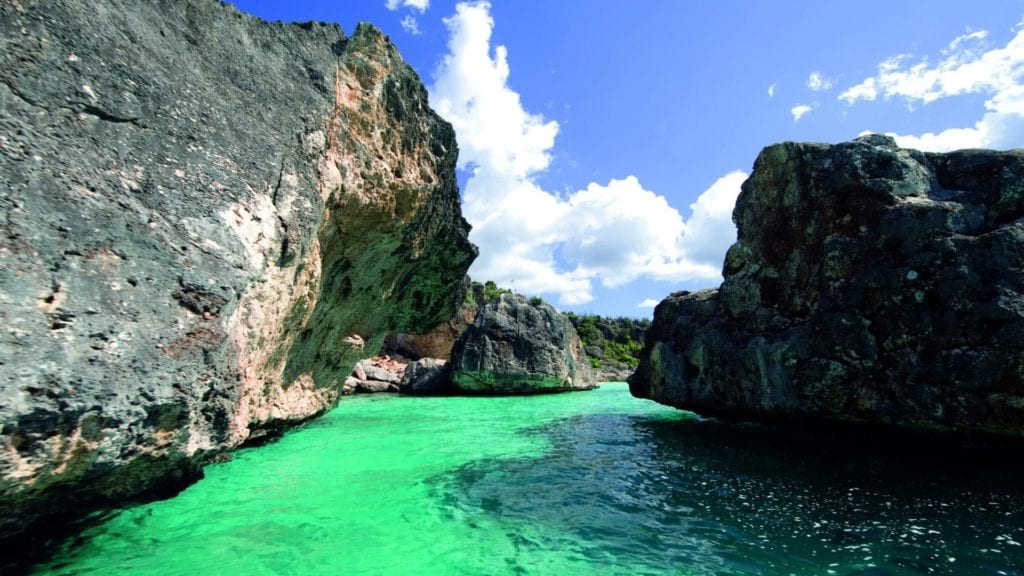 So, if you are looking for the perfect vacation with incredible accommodations, exceptionally friendly local people, as well as a lot of adventures, the Dominican Republic can offer it all. You have probably seen amazing pictures of the lovely beaches with the white sand, the crystal waters, as well as some incredible bars that you can visit – and, trust me, it will look exactly the same in person.
Naturally, the things mentioned above revolve around the things you should do while there and when you should go there, which means that you should also learn what things you might need before you go there, and when you are there. Hence, ensure that you also read about those things too.
Hence, now that you know when you should visit this country, as well as some things that you can do while you are there, do not waste any more time. Instead, start planning your vacation, and the things you will do while in the incredibly beautiful Dominican Republic.