Macau and Las Vegas are famous for their casinos. While Macau has the world's biggest casino floor, Vegas is the sin city. It is considered as the world's entertainment capital. But not just these two places, there are many other fantastic casino destinations throughout the world. Thousands of people visit Singapore, London, Melbourne, Aruba, San Jose, Atlantic City and other places only for casino gambling.
Europe is a vast continent with tourist attractions in almost every corner. There are some really awesome casinos on the continent as well that you may want to visit. Here, we will take a look at some of the finest European casinos.
1. Germany – Baden Baden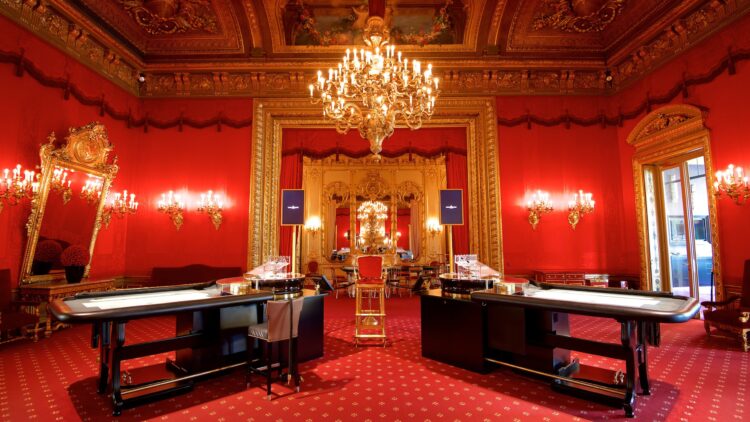 This is a small town in the Black Forest region of Germany, close to the country's border with France. The town is also close to Stuttgart. Many feel this is the world's most beautiful. When you enter, it seems like a set of a Bond movie. The entire gaming floor has been planned and designed carefully to give the ultimate ambiance and gaming experience.
It caters to high-end players and there is also a dress code. So you cannot wear your t-shirt and shorts here. It's a very small and cozy place as well. There are fewer than 150 slots. The biggest casino floors will normally have more than 1,500. Baden Baden always prefers quality. There are table-based games, but again, in limited quantities. There is an admission price. It's worth paying the price even to take a look around.
2. Monaco – Casino De Monte Carlo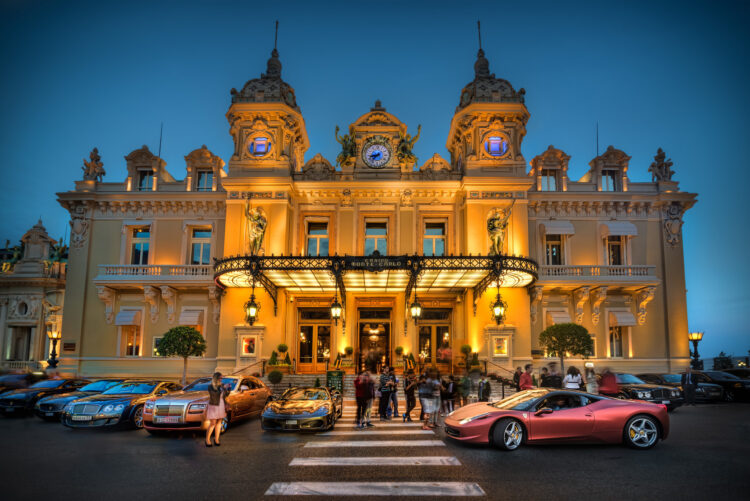 This casino at Monaco can easily be compared with the German house in every way. Their founder once commented that it shouldn't have anything that is present elsewhere – and that attitude has been maintained always. You will immediately be impressed on arrival. The building looks like a colossal castle with stunning architecture. It has a huge floral garden and fountains outside. The inside of the property is exquisite as well.
You can play blackjack, craps, baccarat, stud poker, roulette, slots, video poker, and other games. There are more than 50 gaming tables. But like the German casino, this one too doesn't cram the floor with hundreds of slots. There are fewer than 150 of these games. They keep adding new and exciting games all the time. This Monte Carlo establishment also has an opera in the building.
Visit the south of France and play here, even if you prefer online casinos like mrbetcasino, which so many gamers are doing now.
3. Greece – Porto Carras
This casino is located in a very scenic part of Greece with miles of beautiful white sand. There is endless entertainment for the guests here with a casino ambiance that stands out. The service is impeccable as well. The staff does everything with a smile to please you. Its design is inspired by New Orleans, so what you will get is southern hospitality with a style that is quite unique.
There are plenty of games here to play, including table-based games. And unlike the German and Monaco casino, there are many slots too. But the biggest attraction here is the Mediterranean and the stunning beaches all around. You can go diving, snorkeling, or a yacht cruise from the marine, which is almost next door. Or you can just relax on the beach when you are not playing. There are many awesome restaurants, cafes, and bars.
4. The UK – Resorts World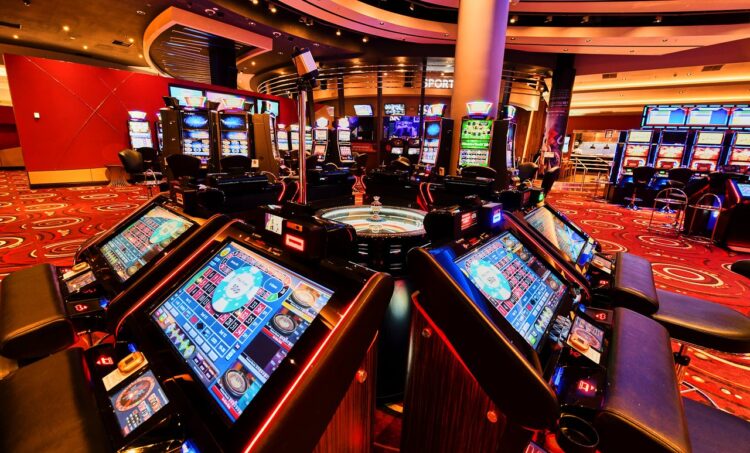 It is located in an entertainment complex at Birmingham. It has the UK's largest casino, cinemas, restaurants, and a shopping mall. The entire complex is of 50,000 sq. meters and employs more than 1000 people. It looks like a cruise ship. The 24-hours casino has all types of games for everyone, including progressive slots, poker rooms. There are more than 40 electronic terminals for gaming too. If visiting London, you should certainly make that trip to Birmingham to play here.
5. Italy – Casino Di Campione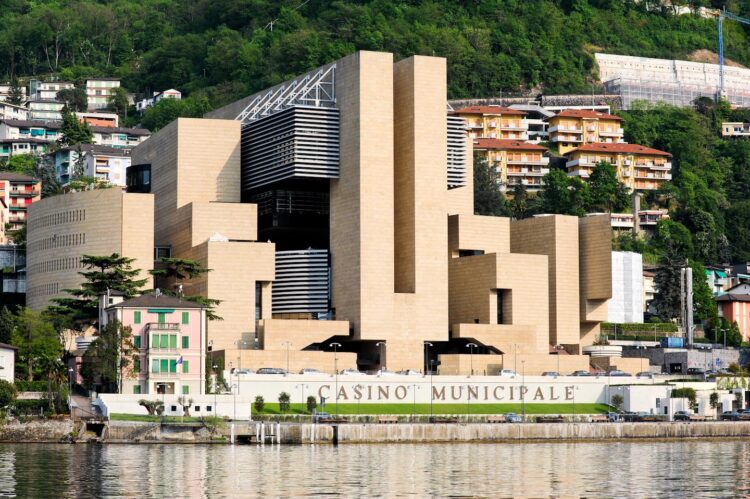 Head to the Lake District of Italy, close to Milan, and you can be at this wonderful casino. Europe's oldest casino, it is located next to Lake Lugano on the opposite side of the city. The setting is spectacular. It will only take you an hour from Milan, but you will have to pass through Switzerland to reach this place. You will see stunning scenery everywhere you look.
There are a lot of game choices. But the focus is often on poker because the Italians love playing this game. Russian Poker is a favorite with many locals. You can play poker all 7 days of the week in this casino. Poker tournaments are held here regularly. When not playing casino games, you can go on a cruise on the beautiful lake right in front of you or you can hike to explore the hills and the countryside.
Love playing card games? Here are some of the most popular internet casino games for you.
6. Spain – Casino Barcelona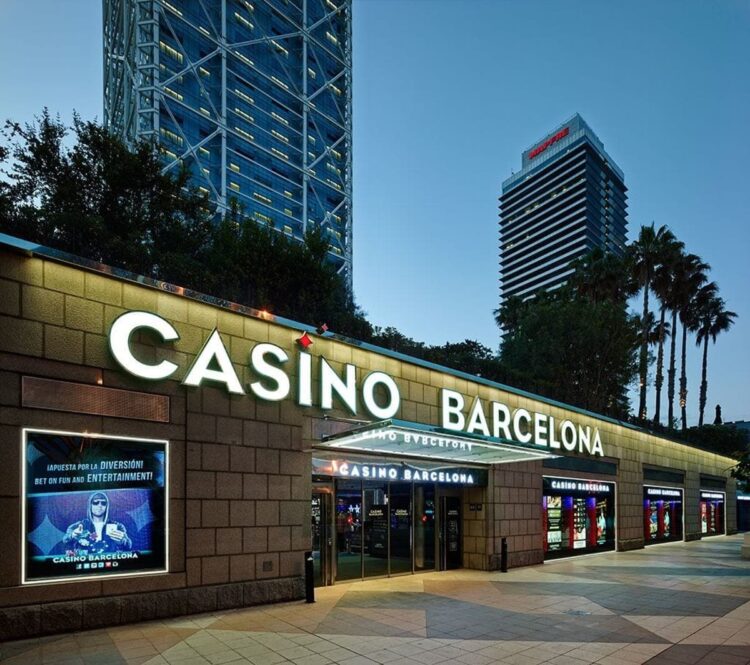 Barcelona is certainly one of the highlights for tourists visiting Europe. This vibrant and culturally-rich city should be on the list of everyone. Soccer lovers can also see Messi play on his home turf. This casino makes the city even better. Slot lovers will love it here as they are always updating their games, so you can play the latest ones. They have also turned many classic games into electronic versions. There is everything for everyone here.
7. Portugal – Casino Estoril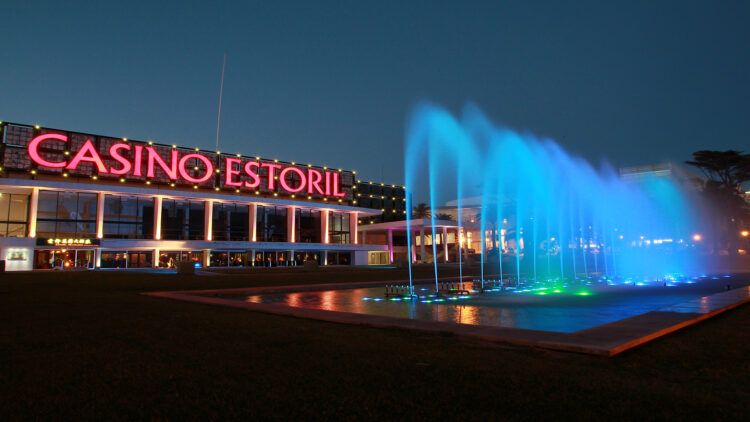 Close to Lisbon, this is a sprawling and modern casino with a long history too. According to rumors, spies used to gather here during World War II. The first Bond movie was planned after Ian Fleming reportedly visited this place.
Now, it is one of the biggest European casinos with hundreds and thousands of games in all kinds of varieties. Those from the US will be comfortable on the gaming floor. That's because there are more than a thousand slot games. There are many progressive, video poker games too. There are also dozens of classical table-based games. It receives a lot of tourists and gamers from all over the continent and beyond.