Are you looking for that perfect baby shower gift that both the parents-to-be and their little angel will love? We know that decision fatigue is real so we have rounded up a list of the worst baby shower gifts you could possibly give. Avoid these dangerous products like the plague and you are off to a healthy start.
Hazardous Baby Shower Gifts You Should Avoid
Some of the dangerous kids' products on our list may raise some eyebrows as they have been around for ages. However, all of them pose serious safety risks for either babies or toddlers, so it is best not to turn them into a baby shower gift you might later come to regret.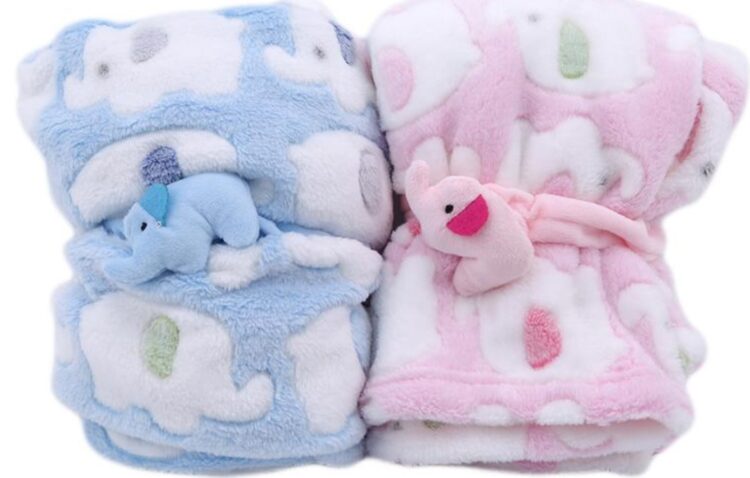 Fluffy Blankets & Pillows
Fluffy blankets and pillows have the added cuteness factor to them, but they should never ever be used in a baby's crib. Of the 250 unfortunate babies that die of suffocation every year, 70% are killed by loose bedding. Babies can get easily tangled up in a fluffy blanket or be smothered by an oversized pillow, which is why pediatricians strongly advise against them.
If you'd still like to buy that cute blankie, try a cute swadler, sleep sack, or footed onesie instead. They are safer and just as cute and as practical.
Sleep Positioners
Even though there is a certain risk of suffocation linked to them and more than a dozen babies were killed by them, sleep positioners are still available for sale in the U.S. Sleep positioners are marketed as props designed to keep the baby on their back, to lower the risk of acid reflux, and to keep the risk of Sudden Infant Death Syndrome (SIDS) down.
While the benefits of sleep positioners are not fully demonstrated, they make it easier for babies to roll into loose bedding and suffocate. Babies can also accidently suffocate if their faces are put against the sleep positioners. So, cross this item off your list of great baby shower gift ideas. Sleep positioners are not that "great."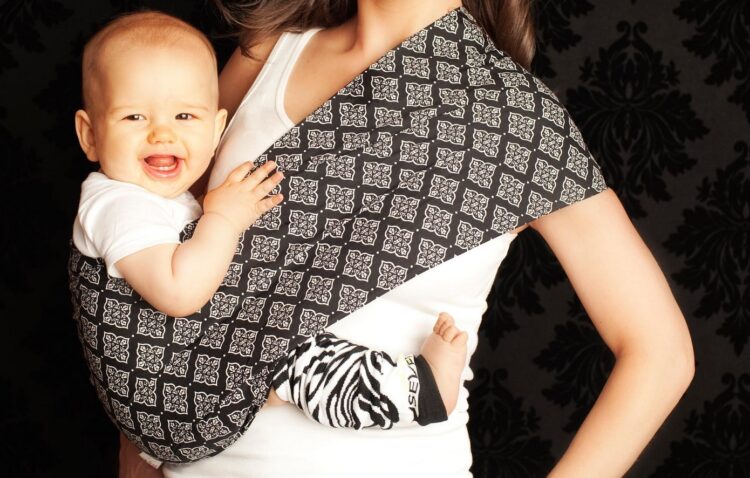 Sling Carriers
A sling carrier might seem like a thoughtful baby shower gift. It is one of those rare props that can help the mom and baby build a stronger bond, they are usually made of natural, hypoallergenic fabric, and the lucky mom can wear them as a fashion statement. Yes, some sling carriers can be genuine showstoppers.
But front sling carriers have their risks: The baby can easily slide out of the sling as dozens of infants with skull fractures and other severe injuries have shown. Plus, some models were voluntarily recalled due to poor designs.
Sling carriers are also dangerous because they can up small infants' risk of suffocation since their heads can bend back and forth, blocking their airways if the face gets pressed against the carrier.
Give the mom-to-be a handheld baby carrier, a strap-on baby carrier, a stroller, or a backpack carrier instead. They are much safer than sling-type front carriers.
Baby Walkers
Yes, that cute baby walker that can help a baby walk and stand on their won is also a major health hazard. Dozens of babies end up in the nation's emergency room with serious head trauma and bone fractures after getting a bit too excited in a walker. Because of babies' limited mobility and coordination, they risk falling down stairs.
More than 4,000 children younger than 5 need emergency care after accidents tied to baby walkers every year. Even if the walker comes with safety features like friction "safety" strips, don't take your chances. There are dozens of other baby shower gifts out there that don't pose a major safety risk.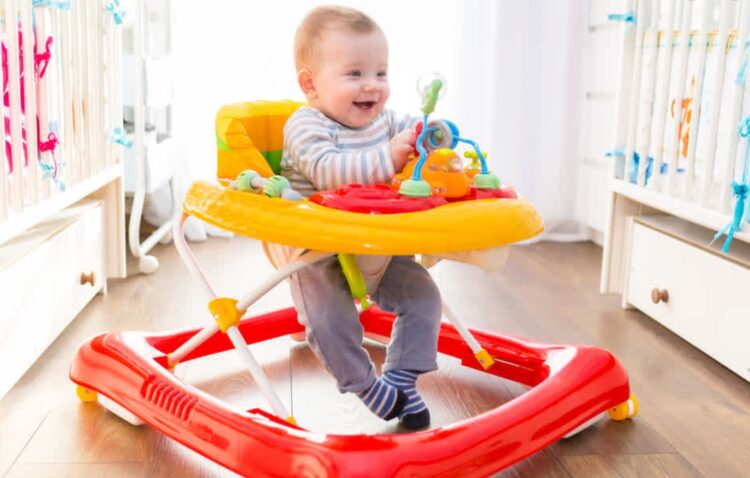 Mini Hammocks
Baby hammocks may look cute and retroish but experts have already handed down a verdict: "[Baby hammocks are] an extremely dangerous sleep surface" as they can up a baby's risk of SIDS exponentially. To prevent an infant from dying suddenly in their sleep, pediatricians recommend a flat firm surface without loose bedding or oversized toys around.
Mini hammocks are anything but flat and firm, so dozens of babies and toddlers got entangled in them and died of suffocation. Some brands were recalled in the mid-90s, but now similar models are still being available on the U.S. market.
Ride-On Toys
Motorized ride-on toys are some of the most dangerous toys marketed for toddlers out there as they can easily overheat and catch fire. Plus, there's also the risk of kids being hit by cars since the toys are hardly visible on the road.
In the late 1990s, a huge scandal around a tremendously popular line of ride-on toys from Fisher-Price broke after the U.S. toy maker's Power Wheels caught fire and nine kids landed in the hospital with burns. The company recalled more then 10 million toys after being flooded with dozens of reports about fires and melting components. Parents complained that some of the toys caught fire even when not in use.
Last year, Fisher Price had to recall Children's Power Wheels Barbie Campers ride-on vehicle because of a design flaw which allowed the toy to run even after the foot pedal had been released. Around 44,000 toys were recalled.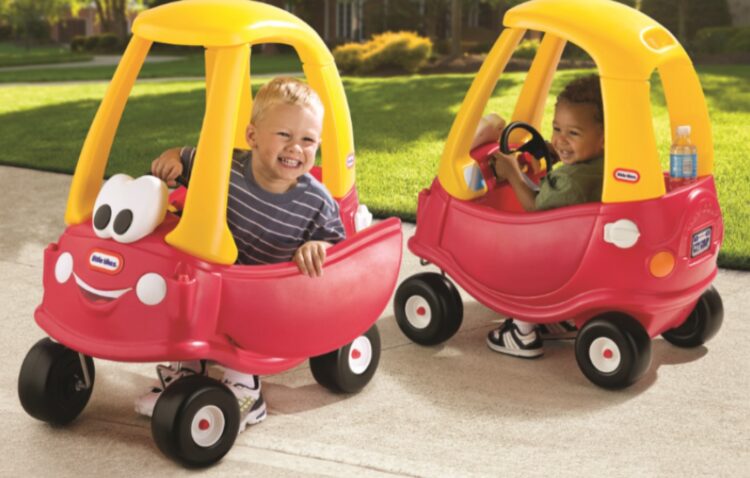 Conclusion
These are just some of the baby products that should never be given as a baby shower gift even if they are sold at a reputed baby store. Some products marketed for babies and toddlers are so dangerous that they can literally kill them, while others can maim kids for life.
Every year, around 40% of the products recalled in the U.S. are kids' products, and manufacturers aren't incentivized to make these products safer since very few parents choose to hold them liable for their kids' injuries and pain.
If you know a kid who has been injured by a defective product, you can read more about the main types of defective product liability claims and the right time to seek legal action on Bader Scott Injury Lawyers website.