Moving to a cold climate can be exciting but also necessitates a shift in how you care for your car. Common issues like freezing temperatures, icy roads, and heavy snowfall can significantly impact your vehicle. Learn how to prepare your car for the transition so it serves you well in your new chilly destination.
Check Your Tires
When moving to a colder climate, you must pay attention to your vehicle's tires. Proper tire maintenance ensures the safety and optimal performance on slippery, icy roads. Learn the significance of winter tires and the importance of monitoring tire pressure in colder weather conditions.
Winter Tires are a Must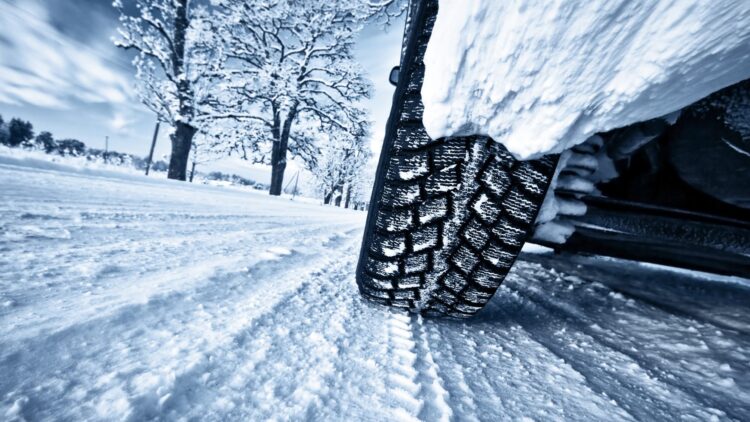 One significant change you'll need to make when moving to a cold place is to switch to winter tires. Unlike standard all-season tires, winter tires are made of a softer rubber compound that remains flexible in freezing temperatures, providing better traction and handling on icy roads.
Tire Pressure
Cold temperatures can significantly affect tire pressure. For every 10-degree drop in temperature, tires can lose up to 1 PSI (pound per square inch). Regularly check and adjust tire pressure to ensure optimal performance and safety.
To check your tire pressure at home, follow these simple steps:
Purchase a tire pressure gauge. There are different types available, like digital, dial, and stick gauges,
Find the recommended tire pressure. Your vehicle's ideal tire pressure can be found in the owner's manual or on a sticker located on the driver's side doorjamb,
Wait for the tires to cool down. Tire pressure should be checked when the tires are cold, as driving heats them and affects the pressure reading,
Unscrew the valve cap from the tire and keep it in a safe place to avoid losing it,
Attach and press the tire pressure gauge firmly onto the valve stem. You should hear a brief hiss of air as the gauge creates a seal with the valve. Read the tire pressure on the gauge,
If the tire pressure is too low, inflate the tire to the recommended PSI using an air compressor. If too high, release enough air by pressing the valve stem with the back of the tire pressure gauge or your fingernail,
Once the tire pressure is adjusted, replace and screw the valve cap back on securely.
Engine and Battery Considerations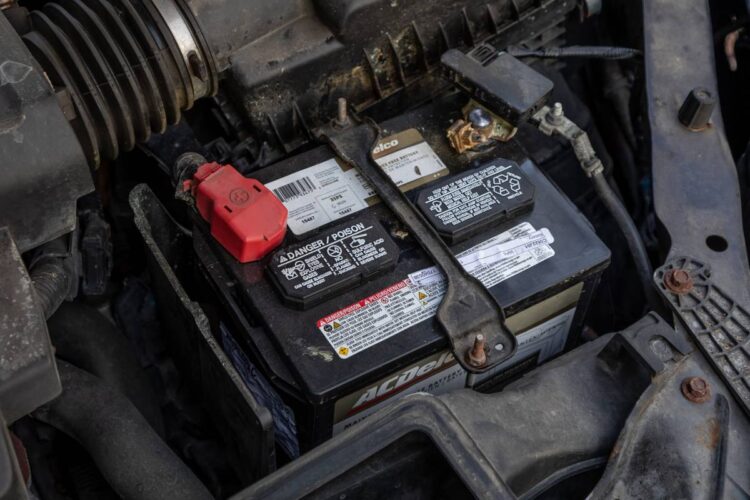 It's also vital to consider the impact of low temperatures on your vehicle's engine and battery, especially if you plan on permanently moving to a colder place. Using the right engine oil, maintaining battery health, and taking necessary precautions to keep your car running smoothly in frigid conditions are essential for engine performance and longevity.
Engine Oil
Your engine's oil can thicken in colder temperatures, making it harder to start. It's best to switch to a thinner, lower-viscosity oil that can flow easily in cold weather. Consult the owner's manual for the recommended oil viscosity and consider using synthetic oil, which generally performs better in extreme temperatures.
Battery Health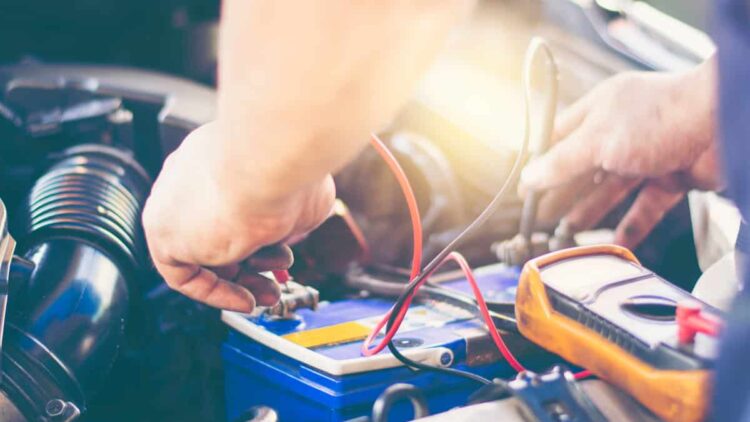 Cold temperatures can reduce the car battery's capacity, making it more challenging to start the engine. Have the battery checked by a professional to ensure it's in good condition and can handle the temperature drops.
If your battery is older or showing signs of wear, consider replacing it. Additionally, investing in a portable battery charger or jumper cables can provide an extra layer of security when dealing with cold weather starts.
Exterior and Interior Adjustments
Adapting your vehicle to a colder climate involves making exterior and interior adjustments. Explore the methods for maintaining windshields and wipers and ensuring the proper use of antifreeze to keep your car functioning optimally in freezing temperatures.
Windshield and Wipers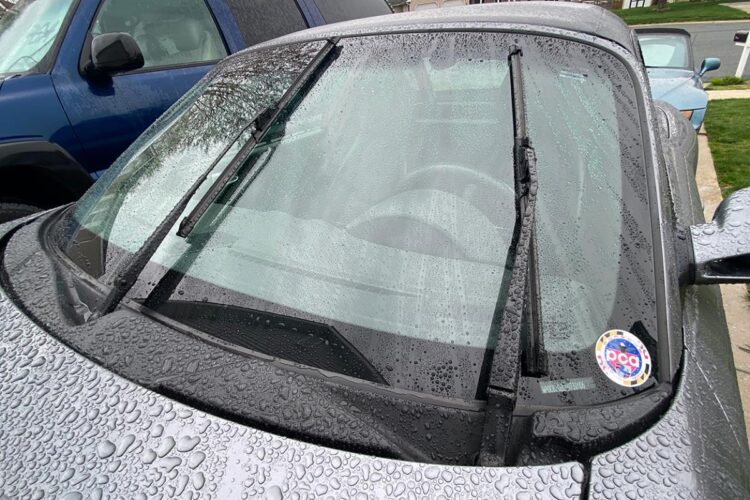 In a cold climate, a strong, ice-resistant windshield is essential. Additionally, invest in winter wiper blades designed to handle ice and snow buildup more effectively than standard blades. Use a windshield washer fluid with a lower freezing point to keep your windshield clear during winter drives.
Antifreeze
Antifreeze prevents the engine from freezing in low temperatures. Ensure your car's antifreeze is at the correct level and concentration to provide optimal protection. A 50/50 mix of anti-freeze and water is generally recommended for most cold conditions.
Consult your owner's manual or a professional mechanic for the specific requirements of your vehicle, as some models may require a different ratio or type of antifreeze.
Preparing an Emergency Kit for Colder Climates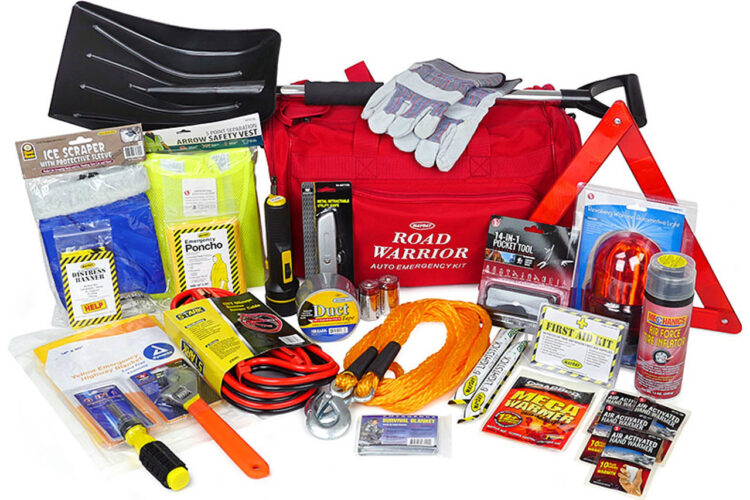 Living in a cold climate requires being prepared for unexpected situations, especially when driving. An emergency kit should be well-stocked with essential items to help you stay safe and comfortable during a winter roadside emergency.
Here's a list of items to include in your cold-weather emergency kit:
Blankets: Carry warm blankets or a sleeping bag to keep you warm if you're stranded in cold weather,
Flashlight: A flashlight with extra batteries is essential for visibility during nighttime emergencies,
First-Aid Kit: Keep a well-stocked first-aid kit to treat minor injuries or medical emergencies,
Jumper Cables: Ensure you have a set of jumper cables to jump-start your car if the battery dies,
Snow Brush and Ice Scraper: A snow brush and ice scraper are necessary for removing snow and ice from your vehicle's windows and windshield,
Traction Material: Carry a bag of sand, kitty litter, or tire traction mats to help regain traction if your car gets stuck in snow or on icy surfaces,
Shovel: A compact folding shovel can be useful for digging your car out of snow.
Non-perishable Food and Water: Pack some non-perishable food items and bottled water to sustain you if you're stranded for an extended period,
Warm Clothing: Include extra warm clothing, gloves, hats, and scarves to protect yourself from the cold,
Phone Charger: Keep a fully charged power bank or a car charger for your phone to maintain communication during emergencies,
Roadside Flares or Reflective Triangles: These items help alert other drivers to your presence, especially during low visibility conditions.
Safeguarding Your Vehicle for Colder Climates Is Essential
Remember, the key to dealing with cold climates is prevention and preparation; it's always better to be over-prepared regarding your car's safety and performance.
If you're relocating to a colder region, consider hiring long-distance movers that specialize in transporting vehicles and belongings safely in various weather conditions.
They have the expertise and equipment to ensure a hassle-free move, allowing you to focus on settling into your new home and adapting to the colder climate.