Professional home decorators often call a kitchen the "heart of the house," and for a good reason. Kitchens are a source of relaxation for people who love to cook, while food-lovers find it a retreat. But, nothing makes your kitchen more comfortable than a sleek and magnificent kitchen island surrounded by a group of ergonomic and relaxing barstools.
We agree that finding furniture for your house has never been an easy task. However, this guide is here to make things convenient and much easier. We will take a look at a few important factors that you must consider when starting your search for the perfect kitchen island barstools. Visit 1stopbedrooms.com/bar-furniture/barstools to take a peek into a fine shop.
Barstool Buying Guide: What to Consider?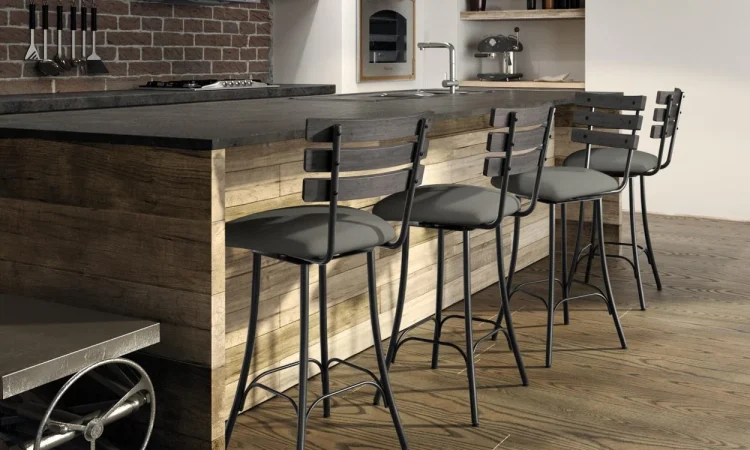 We will take you straight through the most important factors for consideration when you're hunting for the right to fit in your kitchen. So, let us begin!
We can talk about physical characteristics and qualities later, but for now, let's focus on the appearance of barstools. First, you must observe the finish and interior décor that your kitchen has, including your kitchen island. Second, you should use your observation to find that appropriately matches the type of finish of your kitchen or your kitchen island.
Your kitchen island is going to be the primary spot for placement. So, the finish of your barstools must reflect the décor and style of your kitchen island. You can opt for a wooden finish if you want an artistic and more traditional look. Otherwise, going for a contemporary finish and sleek design will serve best.
Sure, we don't expect a lot of features from a plain barstool. However, some features can really make a worth consideration. For instance, height adjustability and firm base can be deal-breakers for homeowners when they want to buy the perfect barstools for their kitchen or any other space.
If you don't know already, there's a plain height difference between a counter stool. A barstool usually sits under a 42-inch high countertop, while a counter stool usually sits under a 36-inch high countertop. To avoid going through the hassle of making height distinctions in a barstool shop, you can opt for height-adjustable barstools.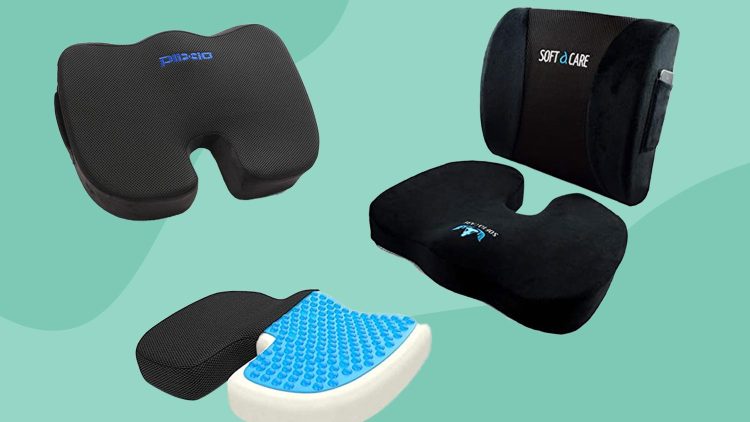 Normally, you or your guests will spend a few minutes sitting on barstools. But sometimes, long discussions and fun activities can prolong the sitting time on barstools. It can become highly uncomfortable for the sitter if there's no cushion support under them. So, you can go for bar stools with padded seats or firm cushion support.
You can opt for bar stools with back or no-back support, depending on your style preference and the sitting quality you want. This aligned with the kitchen island will invite some foot traffic. So, you can make a décor statement by going for no-back barstools with a sleeker look.
However, if you plan to spend a lot of time sitting near the kitchen countertop/island or if you know that your guests would be doing that, going for this with back support is better. It will provide additional spine support and safety for you and your guests.
What Type of Barstool Will Work Best for You?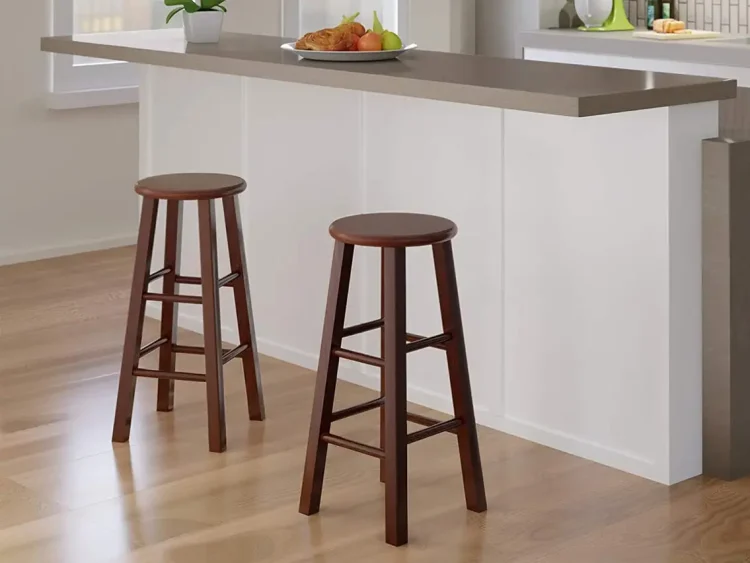 There are not just one brand manufacturing barstools in the household furniture industry. You will come across a huge range of brands with a diverse range of barstools to fit your needs. To make sure you learn about the main types of barstools for your kitchen, actual bar, or any other part of the house, we have compiled a list below.
Residential Barstools
In simple words, the residential range is strictly for household purposes. These blend well with other household furniture in terms of design, style, patterns, and colors. Furthermore, residential-grade are quite different from commercial-grade ones.
Commercial Barstools
As you can already guess, this type of this is widely popular in public spaces such as bars, restaurants, and so on. You will mostly notice high-quality places in alignment with an actual commercial bar. Commercials sometimes come with a whole range of features that we will discuss below. They're fit for commercial sitting as they focus less on design and décor but more on convenience and comfort. It's worth mentioning that commercial-grade are highly durable compared to residential-grade bar stools. Plus, they often come with the manufacturer's warranty.
Backrests/Armrests/Padded/Upholstered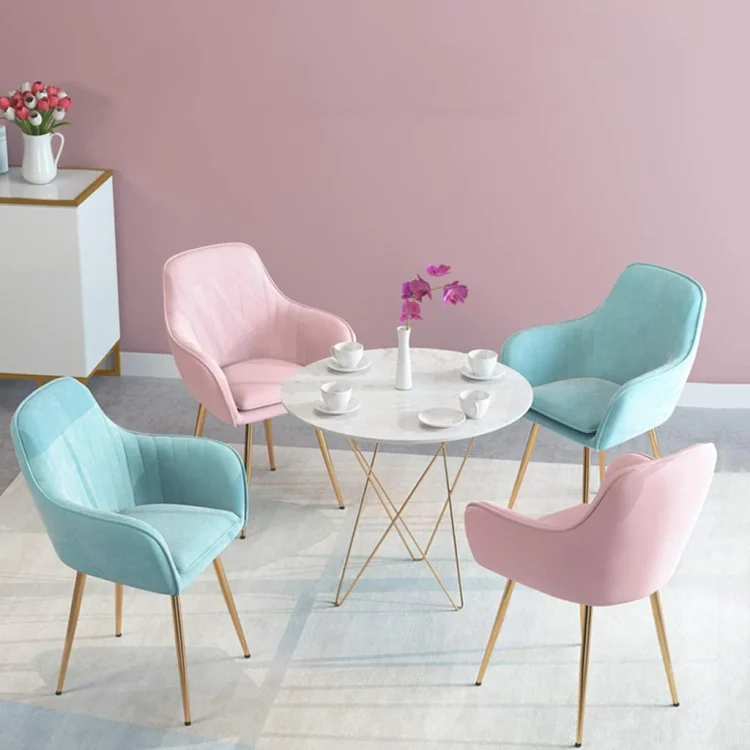 This is a customizable range of barstools that accompanies various features such as a comfortable mesh or cushioned backrest along with a cup-holder. In fact, some barstools even come with a removable or foldable front desk to hold a meal, drink, or even study material.
People who're more comfort-minded than some can opt for this type of thing for their homes. You can customize these barstools and have robust upholstery, comfy armrests, and sturdy backrests attached to them for a relaxing experience. Besides, they feature a whole range of styles, finishes, and material compositions.
Lift and Swivel
We don't need to tell you that swivels have been all-time favorite household items. You will often notice most adults enjoy sitting on a swivel seat at a bar. After all, the ability to turn and swing in the desired direction without getting off the chair has a unique appeal. Most of them come with an additional feature such as a "lift handle" that basically serves the purpose of height-adjustability.
Metal/Wood
Finally, you will find highly stylish bar stools to suit your kitchen or actual bar. The barstool range composed of different metals is quite popular in the furniture market. The contemporary designs, metallic features, and new physical characteristics of barstools have surely created a new taste in household décor.
On the other hand, you will find it with wood finishes that are extremely traditional and come with armrests, swivel features, and cushioned/padded backrests. Wood finishes are quite traditional, and barstools composed of particular hardwoods are quite expensive due to rarity and quality.
So, what type of this you choose and from where will depend on the quality you're looking for and your styling preference. Make sure you check out the online stores before going to an actual brick-and-mortar shop. A few popular platforms are already trying to deliver household and commercial grade furniture to customers online.