When it comes to bachelorette parties, having to organize everything at the last minute is simply the worst-case scenario.
Even though it might feel like it at first, this is not a regular party at the club nor a simple "night out" with the girls – it's something you'll want to remember for the rest of your life.
So, how far in advance do you actually need to plan it in order for it to be as memorable as you've always wanted?
We'll provide the answers down below, so keep on reading to find out!
Depends on your specific preferences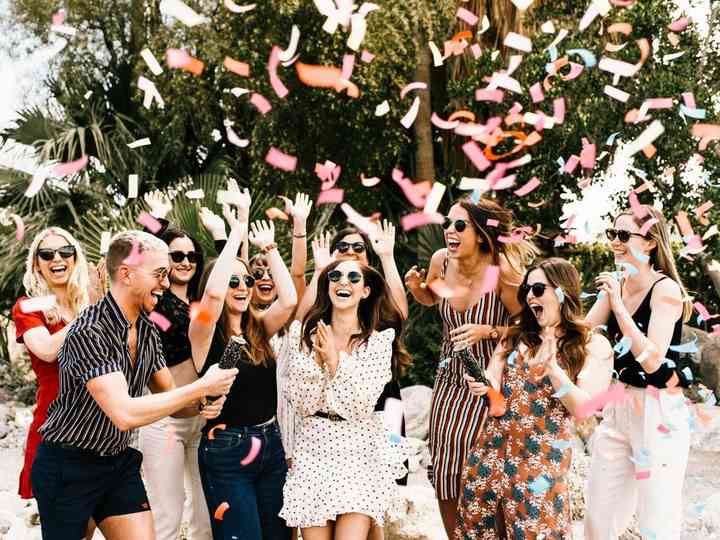 We all have a different perspective of what quality time with your own friends looks like. Some people prefer smaller gatherings where they can chill and relax together, while others want to dance the night away in the nearest club. Both can be tricky to plan and organize, but a smaller house party is much easier to pull off than spending your entire night at the local club. The latter requires more time as you'll need to do your research to find the appropriate venue, as well as make the necessary reservations as early in the planning process as possible.
Both will require at least 3 months of planning in advance, just to be safe.
Make sure you always have a backup plan in case something goes wrong, as things tend to get quite chaotic once your wedding date starts approaching.
Party size
If you have a smaller circle of friends and you'd like to keep your bachelorette party a bit more "low-key", there's much less you'll need to worry about. The larger your party is, on the other hand, the more things you'll need to consider – clashing schedules, providing accommodation, transport, and drinks for everybody.
Now, of course, we're not saying having a large bachelorette party is a bad thing – quite on the contrary! However, the larger your party gets, the more you need to prepare in advance.
Make sure you've spoken to everyone attending at least a few months in advance to ensure they're all on board with the date you've proposed for your party – otherwise, expect them to bail on you when the day arrives.
Do your guests need to travel or not?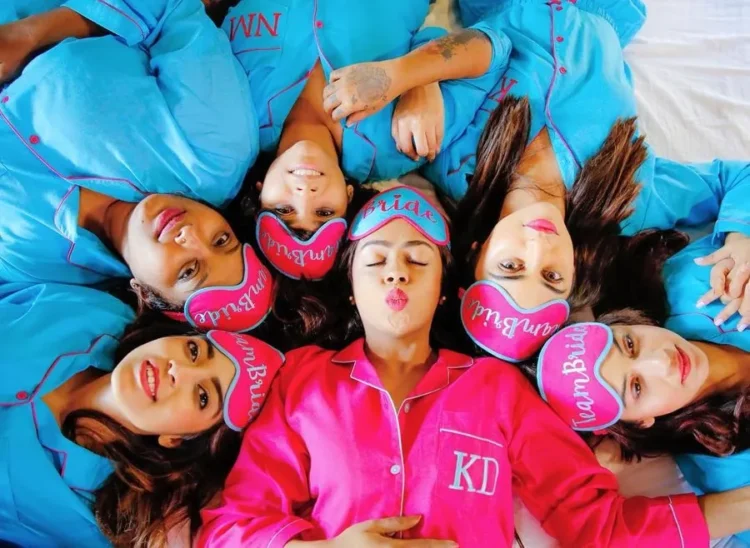 Rarely any of us are so lucky to have our closest friends live next door to us. If that's you – well that's amazing! You don't have to worry about hiring transportation services for your bachelorette party, which means you don't have to plan as much in advance as most people do!
In reality, many of your friends will have to travel to the wedding from afar, sometimes even overseas. Even if they're only traveling a short distance to get to the party, you'll still need to ensure they get there safely – it's your responsibility as a host. One of the best ways you can do that is by hiring a limo, or even better – a party bus! These are some of the most convenient ways to travel in groups, especially when it comes to special events such as bachelorette parties. They both need to be booked at least a couple of weeks in advance, so don't forget to do it in time. You can learn more about them at websites such as Libertypartybus.com, if you're interested.
Depends on your friends' schedules
Your girls may have accepted your wedding invitation, but that doesn't mean they'll also be able to come to a party a couple of days before it. We all live busy lives, so giving them enough time to book their tickets and organize their work schedules around your special day is of the utmost importance. You wouldn't want any of your bridesmaids to miss out on the party because you didn't consult with them in time. It would probably hurt their feelings and make your party much less memorable.
Now, you're the one who knows your friends better than anyone else. Some of them will need to know the date much earlier than others to attend. It doesn't matter if it's a couple of weeks or months, try to accommodate everyone's needs by starting to plan the party as early as possible.
The earlier you start planning, the better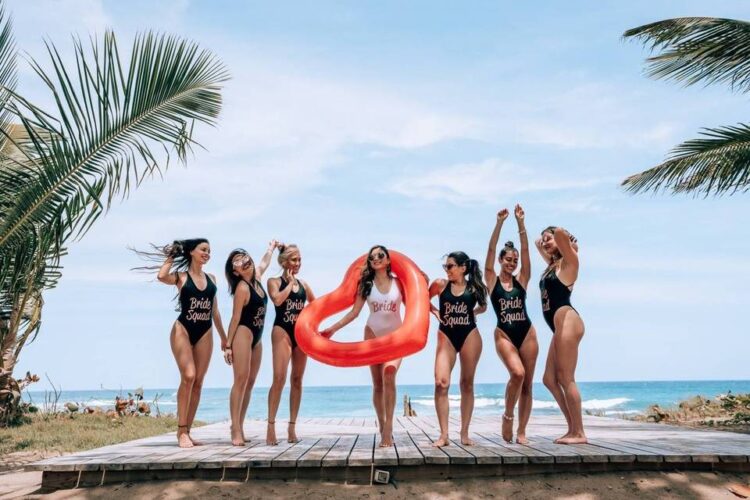 Planning a wedding is already quite stressful, so we don't blame you for feeling like your bachelorette party can wait. However, if you start working on organizing it as early as you can, we're certain you'll be grateful for it later on – it will prevent many different complications from happening, ensuring you and your guests have the best possible time at the party.
Again, generally speaking, anywhere between 3-6 months in advance is a good time to start planning your bachelorette party. Depending on your specific circumstances, you'll need more or less than that – nobody can know this better than you.
Planning a bachelorette party when you're already short on time.
If your wedding day is already approaching and you don't have months or even weeks to spare on planning your bachelorette party, the only advice we can give you is to start organizing it as soon as you can. Try to keep it as simple as you can. The most important thing is to get everyone together – everything else is much less important. As long as you're surrounded by your best friends, you'll certainly have a great time at your bachelorette party. Don't worry about it too much and try to enjoy the process as much as you can.
The bottom line
Planning a bachelorette party can be a stressful ordeal – which is why you should be doing it as far in advance as possible. As we've already mentioned before, the earlier you start, the better – three to six months is what's recommended.
In this article, we've provided you with some tips on organizing your bachelorette party in the most efficient way possible. We hope you use them to have a blast at your party and we congratulate you on your wedding!