Probably you already know this one, but let us explain it again. PvP is playing against another player, and if you need a little bit of guidance during this process, we can assure you that you are in the right place. Today we will try to give you some useful tips on how to enhance your performance and master your PvP skills in World of Warcraft, or WoW if you prefer.
There are basic level skilled players, and veterans too since this game is almost 17 years on the market. There are a few expansions, and many of them include unique types of experiences for those who enjoy this adventure. If you want to improve your PvP skills, you need to know that it may take some time and use some effort, so you can accomplish what do you really want. As a gamer and dedicated player, you will have to make sure you are at the right place and the right time to fight against other WoW players.
Today, in this article, we will try to cover some mental and technical tips, so we can make sure you are on the right path to become a PvP pro, who knows what to do at any given moment.
Our perception of what is a good player can be different than yours. So, probably we aren't talking about how to play in PvP mods, but how to be good there.
Here are some of the tips we found, given by some of the experts we know:
1. Don't use the keyboard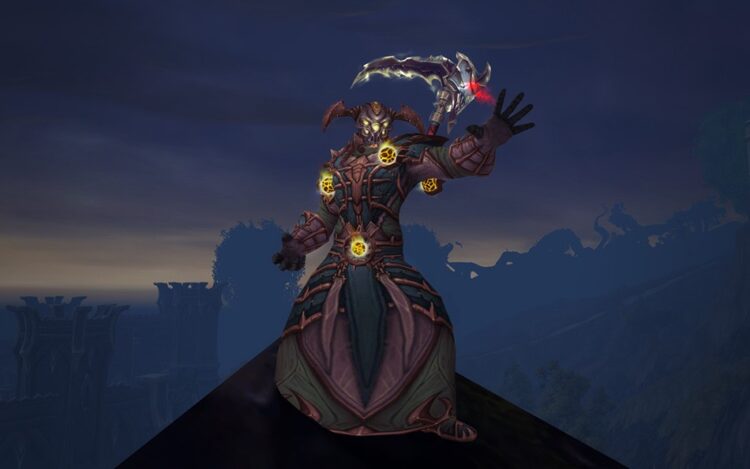 Many players will use the keys W, A, S, and D for the commands, but most of the experienced ones will turn to the mouse. According to many gamers, playing with a mouse is better, because you will level up the character faster, and you will get most of the battle, instead of using the keyboard commands. Maybe you think you are used to that, but try at least once to control the character with your mouse, and you will see how better the whole thing will go once you do that. It's the best way to gain control over your actions and to see how things are getting better.
2. Give up on the PvE habits
We all know that PvE mods are easier to level up the character and practice the skills, but that's playing against the environment, and you don't have real enemies there. So, as soon as you give up on that habit and mindset, you will be able to embrace the PvP skills and get better at them. You can't do it all at once, but if you take planned steps, you will soon get there.
3. Find the best team in your class
To achieve good results in PVP, you must first have a good team with you. It is best to have a permanent team with which you will grow together and build a synergistic environment in which you will help each other. Consistency is important if you really want to make even progress without breaking the bank. Although it sounds like a real challenge, it is actually possible to find the perfect team that you will never change over the years. Join discord servers, forums, use social networks and find people who are definitely waiting for someone like you to show up.
4. Any help is welcome
Of course, you can ask someone to help you, train you or reveal some secrets that will make you better in the game. But there are also online services that for a certain amount of money will get involved in the PvP battle instead of you and will do their best to get the best out of the action. To learn more about such services, you can check out https://buy-boost.com/wow.
5. Invest in a good gear
If you are a serious gamer, you also need to invest in gear, like headphones, a keyboard, a mouse, and also good computer to play the game, and an ergonomic chair to rest while playing. If you have the proper gear, you will surely accomplish better results with it. Check the current equipment you have, and compare it to the minimum requirements WoW has. That's the only way to know if the things can be done properly, or you need something more. And as we talk about gear, check the in-game weapons and items. They can be crucial in improving your skills too.
6. There is nothing better than a good practice
As with everything else, gaming requires a lot of practice to become good. Identify your weaknesses and learn how to overcome them. In what moments do you lose? What is it that scares you? Can you use another method and achieve better results? The answers to these questions can really help you improve your skills and become a more advanced player than you are now.
7. Relax and have fun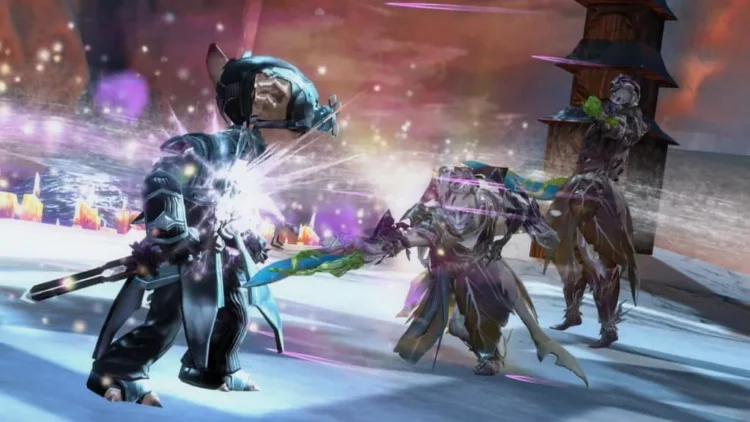 If you plan to become a professional gamer who will one day get employed in some booster service, then you really need to work on your skills and get better at what you do. On the other hand, if you consider World of Warcraft as an entertaining activity for your spare time, then you probably need to relax. Don't hurry, because once you accomplish everything, then it will become boring. Develop a strategy and set some goals, so you can focus on them, without putting pressure on yourself that you have other things to do.
Conclusion
Once you start playing, you will get a feeling about what do you need to do next. It's on you to choose how often you will play and how much time you will spend on WoW. But, once you are ready, you can hit that quest or raid, and show the others how good you became while practicing and focusing on the important things.
So, gear up and sit on your chair – this game is waiting for you.