While most people give their houses surface-level cleans every few days, the "deep" clean is quite rare. But if you want to keep your house looking and smelling clean, it's imperative that you perform a deep clean every few months.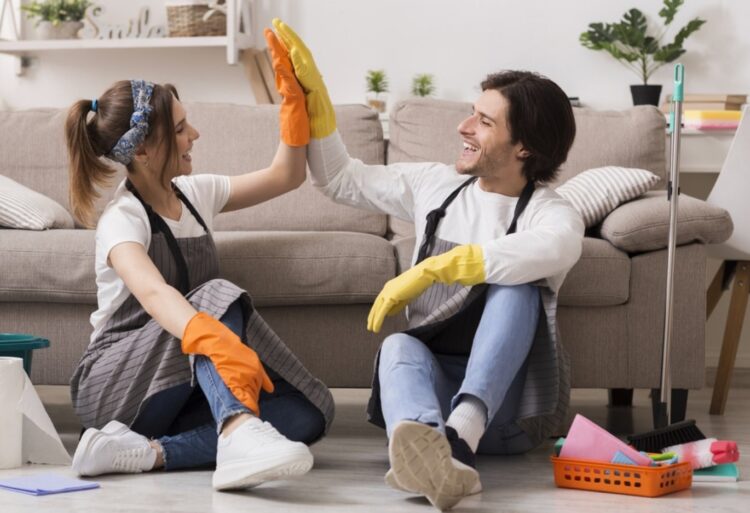 Benefits of Deep Cleaning Your House
Deep cleaning is precisely what it sounds like. Rather than just picking up trash and wiping down countertops, a deep clean involves digging in and cleaning every little detail of your home so that it doesn't just look cleaner – it's actually spotless! Benefits of conducting a deep clean include:
Looks better. A deep clean will take your house from reasonably clean to immaculate. Not only will you notice, but guests will see it as well. You'll get comments like, "Can I hire your cleaner?"
Smells better. You probably don't realize that your home has an odor, but other people do. By deep cleaning your house, you eliminate the sources of this odor and instantly freshen up your home.
Kills harmful bacteria. Do you have chronic sniffles? Do you never feel quite right when you're in your house? Do other people suddenly start sneezing when they stay at your house overnight? Well, it could be the presence of mold, dust mites, pet dander, pollen, and other viruses and allergens. Deep cleaning your house removes harmful bacteria and gives you clean air to breathe.
Improves mental health. Psychologically, having a clean house does wonders. The physical act of cleaning, while not always pleasant, provides immediate gratification and a sense of accomplishment. By decluttering and cleaning your physical surroundings, it creates a feeling of peace in your mind. This lifts your mood and makes you feel better.
Increases pride of ownership. Think about how much more you enjoy being a homeowner when your house is in tip-top shape. Cleaning your house gives you a sense of pride that can't be replicated in a messy environment.
You don't need to deep clean your house every week. In fact, you probably don't even need to do it on a quarterly basis. But at least one or two good deep cleans per year – supplemented by regular "light" cleanings – will allow you to enjoy benefits on a daily basis.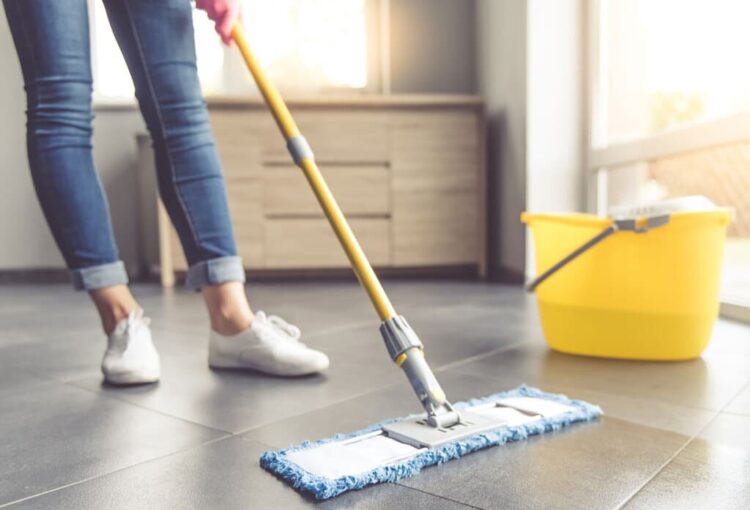 Deep Cleaning Tips
Any cleaning is better than nothing, but if you're going to take the time to do a deep clean, you might as well do it right. Here are some helpful tips to improve your results:
1. Begin With Decluttering
It's hard to clean when you're working around a bunch of clutter. Thus, the very first step to any deep clean is to declutter and organize your belongings. There are plenty of quick ways to do this. But once again, why not do it right the first time around?
Here's the process expert home organizers use to purge a home of all unwanted clutter and belongings:
Step 1: Start with one room and one room only. Focus on totally decluttering that room before moving on to the next room.
Step 2: Create three piles just outside the room: (1) Items to keep, (2) Items to donate or sell, (3) Items to throw away or recycle.
Step 3: Start on one side of the room and work your way through each and every item. Every time you pick up an item, it goes into one of the three piles.
Step 4: Clean the room.
Step 5: Reintroduce items that were in the "items to keep" pile.
Most people skip the decluttering step. As a result, they end up with a house that isn't nearly as clean as it otherwise could be. It's highly recommended that you take this initial step seriously.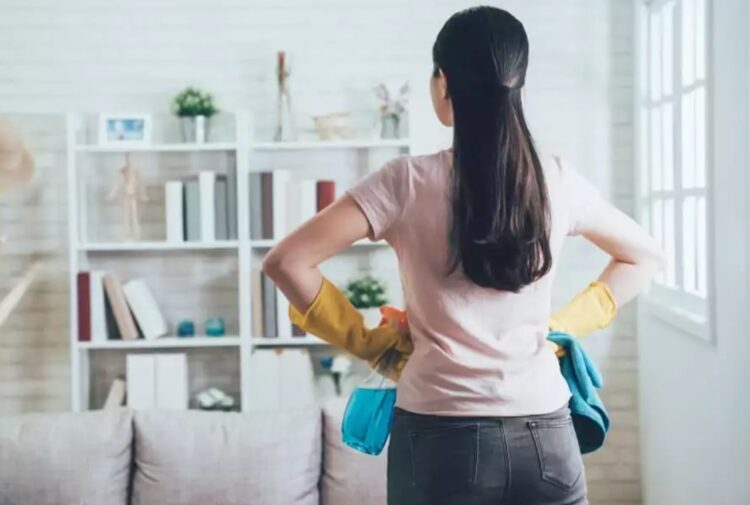 2. Start High and Go Low
As a general rule, always start high and go low when cleaning.
"Tackle large, hard-to-reach surfaces in this order: ceiling, ceiling trim, ceiling light fixtures (including bulbs), walls, the rest of the trim, and baseboards," Better Homes & Gardens recommends.
As you clean, dust will naturally fall to surfaces below. A top-down approach ensures you don't create additional messes for yourself.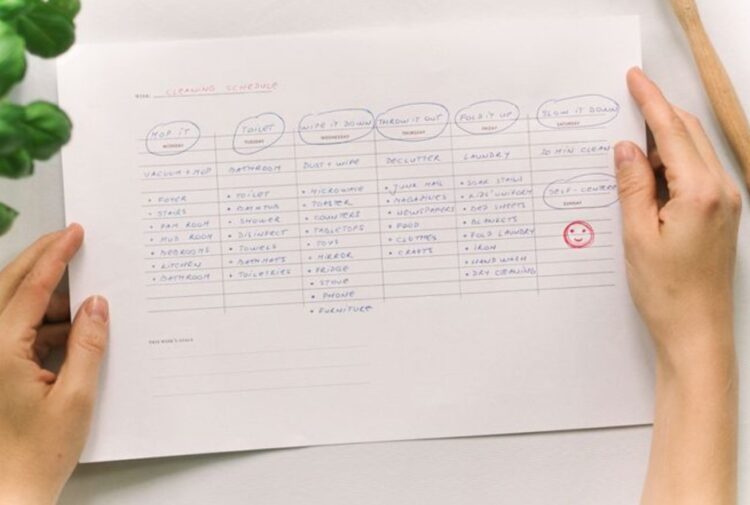 3. Deep Clean Floors
Floors can get nasty in a hurry – particularly carpets. In an effort to make sure your house is as clean as possible, we recommend hiring a professional carpet cleaning service. Click here to learn more about the benefits of using a professional.
While you can technically clean your carpets on your own, we don't recommend it. There's a certain skill to doing it well without damaging your property. A professional service can have it done quickly and effortlessly.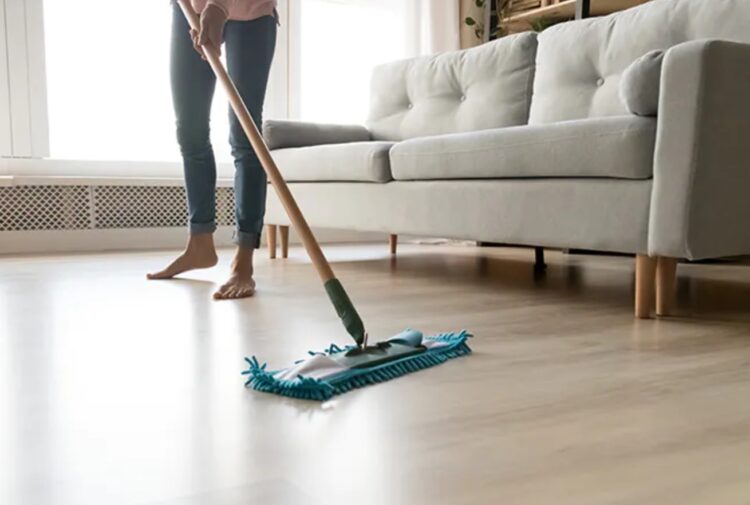 4. Clean Windows (Inside and Out)
Windows get dirty quickly. If it's been several months or years since you last cleaned your windows, this is the perfect time to address it.
While you can go the professional cleaning route, it's also fairly easy to clean your own windows (granted they're not extremely high off the ground).
"The best homemade window cleaning solution is to just mix two gallons of water and about a teaspoon of dishwashing liquid together in your bucket. Some people also opt to use vinegar and water to clean windows," Family Handyman mentions. "In warm weather, you'll get a little more working time by using cool water.
Start by scrubbing the glass with a window-safe brush. Then squeegee in a top-down motion (making sure to wipe the blade clean after each pass). Excess water can be removed by running a microfiber cloth along the edge of the window.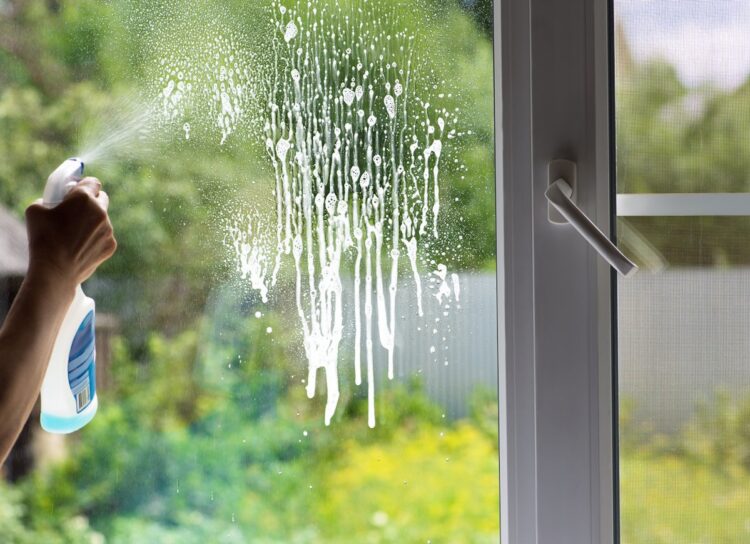 Give Your House a Clean Slate
You don't have to move to get a clean house. All it takes is a thorough deep cleaning and you can restore that original sparkle and shine to your house. Not only that, but your house will instantly become healthier and less toxic. Emotionally, you'll feel that sense of pride as a homeowner reemerge. All of the stressors that come with owning a home will dissipate and you'll feel connected with your house.
Why wait any longer? Start the deep cleaning process today and experience the benefits of a beautiful home the way it was meant to be enjoyed.