In the ongoing pandemic, many things of our lifestyle have changed. Not only do we require to maintain a certain distance between friends and family members, but also to integrate a few hygiene practices. Cleaning and sanitizing are at the top of the agenda to remain safe from Covid-19, and it includes everything from washing your hands regularly to sanitizing the surfaces.
While handwashes are now widely available, the best way to tackle cleaning and sanitizing a larger environment remains up for debate. The methods are more complex and expensive. The safety of the cleaners also brings about an additional challenge to the cause. So, how should you approach the task of cleaning and sanitizing during this pandemic and beyond? What tools are there to help you out? It's time we discuss it out in detail below.
1. How important cleaning and sanitization are?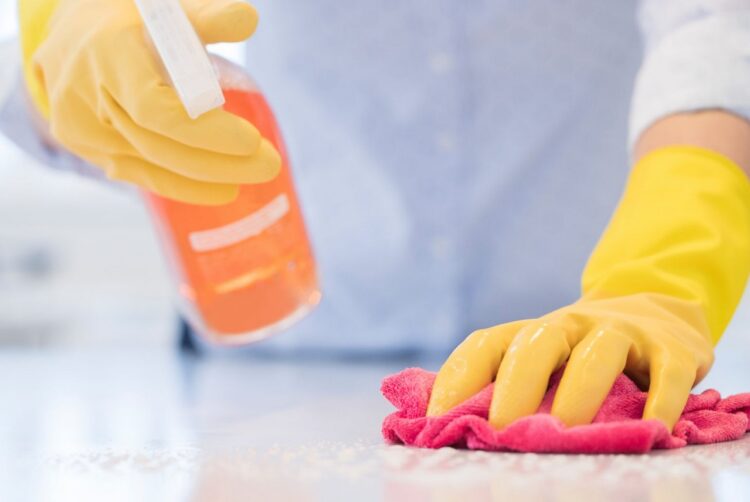 As per the UK government guidelines, cleaning and sanitization are vital to limit the spread of Covid-19. It advises both the households and the business people to increase the frequency of cleaning their surfaces and environments. As research has shown that the virus can remain live on surfaces for days, there is no question about the legitimacy of the advice.
As per CDC in the USA, you don't need to worry too much about cleaning and sanitizing your home if you don't have a patient living there. You should be okay with regular cleaning as long as you are not living in a hotspot. Still, you should be extra careful in a pandemic and sanitize the high-touch areas more frequently.
The situation is more complex for the public areas like hospitals, public transports, industrial facilities, etc. They see a lot more traffic than the other areas in a lockdown. More people means more gatherings. It also means more risks of infected droplets remaining in the atmosphere. Hence, their surfaces are also more prone to get infected and spread to others. In these situations, frequent cleaning with the appropriate sanitizing items is the key to limit the transmission.
2. Cleaning and sanitizing the larger surfaces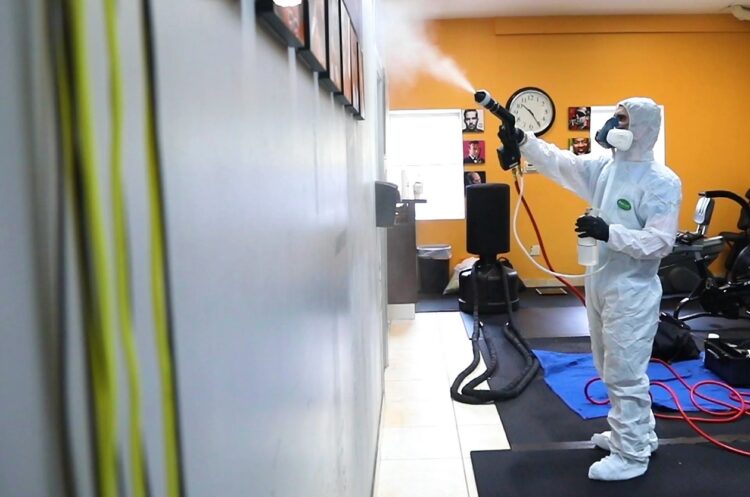 The larger an area is, the more challenging it is to keep it clean and sanitized. Add to that the increased number of gatherings, and you may as well have the recipe for the pandemic to go out of controls. Covid-19 can also get spread as airborne particles in a public gathering. But how to keep on top of it? How to keep your larger environments sanitized and safe? It is certainly not as straightforward as a private home. If you don't find an optimum solution to keep your area clean and sanitize, it can also lead to a mammoth expenditure.
You can surely use household cleaning liquids and tools in public areas, but that alone may not be enough to disinfect the virus. So, you would also need to use a dedicated disinfectant on the surfaces after using the cleaners. Increased frequency is also a factor to keep the space sanitized, which eventually may lead you to hire additional cleaning staff.
Even if you follow all the safety protocols, the use of disinfectant repeatedly can cause some other health concerns. Inhaling disinfectant is neither good for the cleaning staff nor the environment. Fortunately, there is another solution to this problem.
3. Steam cleaning for sanitization during a pandemic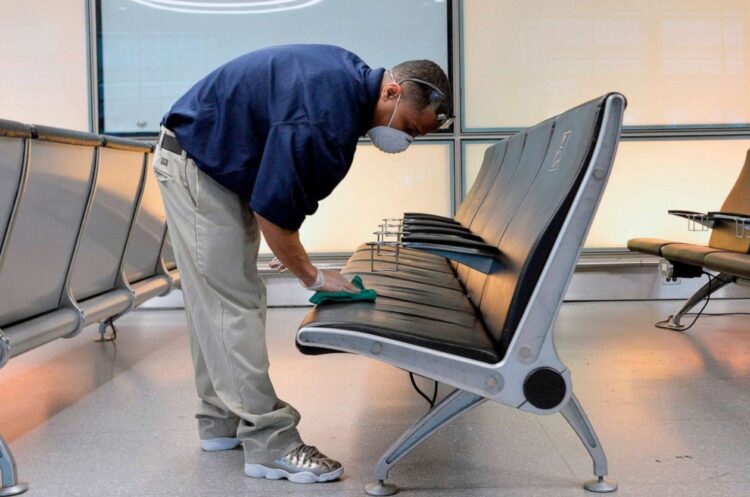 If you didn't know already, steam cleaning refers to the use of steams for cleaning and sanitization purposes. Steam cleaners don't usually require any cleaning liquids. It serves its purpose by taking waters to steam. Then. an operator spray hot steams on the intended surfaces with a nozzle. By the time the steam vapours dry up, surfaces become both clean and disinfected in one go. And it doesn't take long for vapours to dry up anyway, making it a fast, effective, and efficient solution for public and industrial cleaning.
The process of using a steam cleaner to sanitize surfaces is pretty simple. You fill up the tank with clean water, heat it to create steams, and then spray the steam in the area. As most viruses don't survive a temperature above 70° Celcius, the cleaner would effectively disinfect the surface. For covid-19 disinfection, you can follow the same process except keeping the nozzle direct and within 10m of the surface. This additional step may be tiresome but guarantees safety in a pandemic.
You can also avoid the time-consuming 10m surface spray system by adding a special disinfectant to your streams. The best disinfectant for a steam cleaner is usually made with saturated steam with stronger properties to fight against germs and infections. Therefore, you no longer have to increase steam strengths by pushing closer to the surface. You can easily spray it in the atmosphere to sanitize larger areas and industrial environments in a quick time. Some manufacturers also offer the option of a compatible hydrogen peroxide liquid for steam cleaners. It is more suited to a deeper disinfection routine or complex surfaces.
4. Different steam cleaners for different needs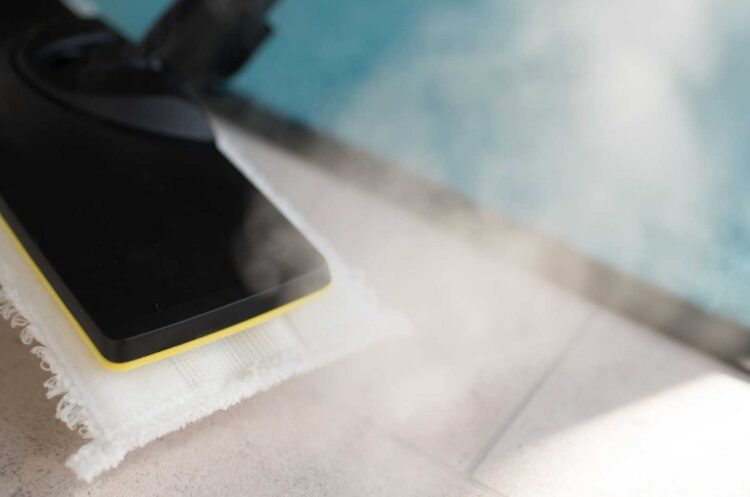 In addition to being extra effective in the fight against the Covid-19 pandemic, steam cleaner also comes with different options and varieties. It allows the users to choose a product that is more suitable for their surfaces. It also helps to keep the cost low and near the minimum.
Depending on your needs, you can opt for stationery cleaners or something more mobile and portable. A stationary steam cleaner can not be moved easily but comes with a larger tank. In contrast, a portable cleaner is smaller in size. And so, it is more suitable for tasks like cleaning door knobs, handrails, train seats, industrial machinery and tools, etc. You will also find several accessories that can be useful in cleaning speciality equipment.
All in all, there is no better solution to cleaning and sanitizing in a pandemic than steam cleaners. Want to learn about the options in detail? To get more information, please visit reasrl.co.uk