Rich broths, appetizing noodles, and flavorsome toppings are the stuff that dreams (and Ramen) are made of!
Types of Ramen: A Guide
Classifying Ramen can get a little confusing. Some people like to classify according to the broth of the dish. Broth bases are kotteriand assari, meaning heavy and light.
Many restaurants have their variation of Ramen, so to help you along the way, here is a simple guide to the types of Ramen.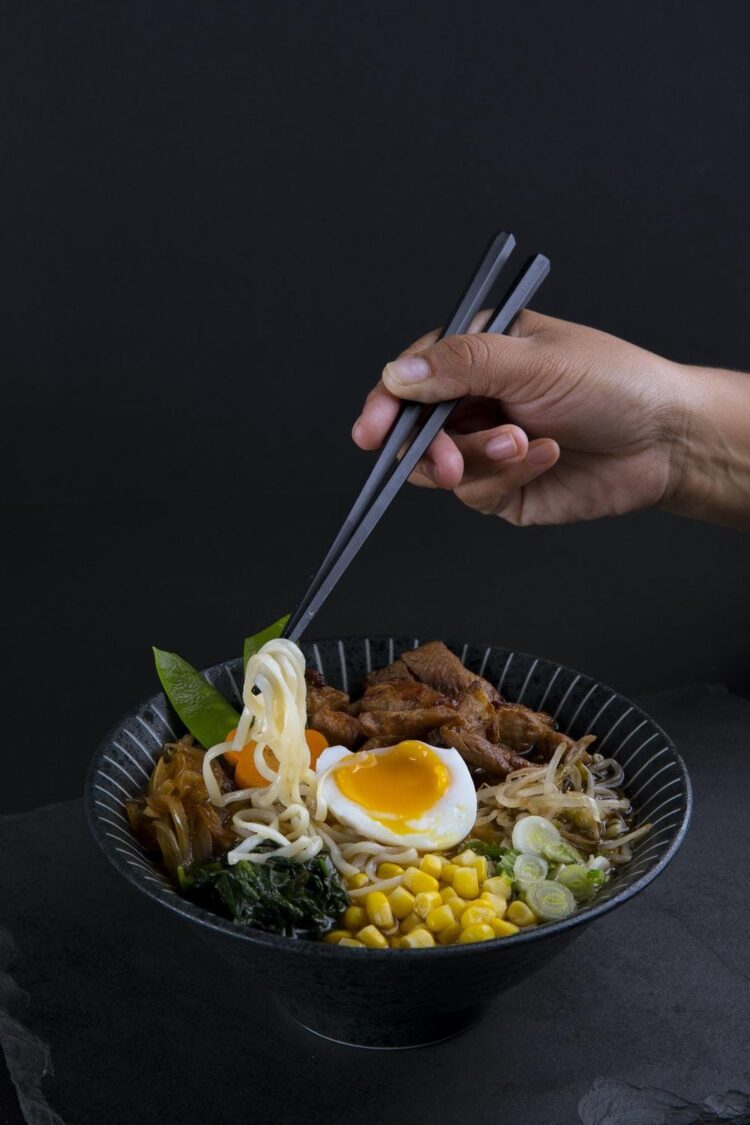 ShioRamen
Shiomeans salt, so naturally, the dish is a salt flavored Ramen. Its broths are usually clear and light. The soup is infused with plenty of vegetables like shitake mushrooms, corns, shallots, and beansprouts. The dish is served with fish, chicken, or pork and a par-boiled egg,which oozes vibrant yolk when sliced into.
Overall, the dish has fine, easy to chew noodles and a broth with a ginger hint,making the aftertaste all the more refreshing.
Miso Ramen
Miso ramen is known to be heavy and hearty. Made in butter, the dish isrich in fat and loaded with various toppings like fresh spinach, bamboo shoots, dried seaweed, snow peas, shitake mushrooms, beansprouts,barbecuedpork, andmiso paste.
Shoyu Ramen
Shoyuis soy sauce, and this Ramen was the first one to be created. The dish features curly noodles, and the broth is usually in between a light and heavy texture.
It's usually made with chicken stock and incorporates ingredients like beansprouts, corns, green onions, shallots, ginger, and garlic. The bowl is served with ramen egg cut in half and geometric shapes of nori sheets.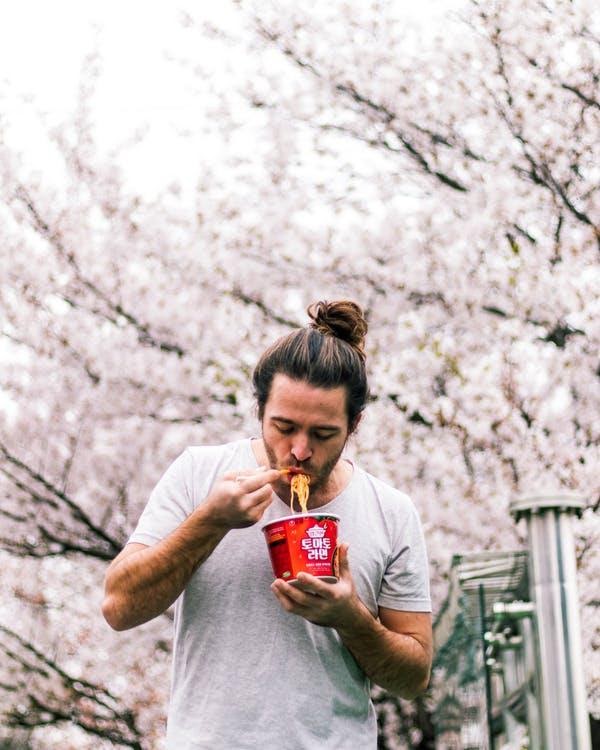 Tonkotsu Ramen
Arguably, the most popular kind of Ramen, tonkotsu, literally means pork bones. The broth of the Ramen is acreamy, cloudy, white broth made from pork bones. The sweet and aromatic broth is infused with brown sugar and various spices like ginger, garlic, cloves, pepper, and assorted fresh vegetables. Safe to say, the tonkotsu, just like miso, is one of the heartiest meals in Japanese cuisine.
Even though Ramen is a cultural delicacy in Japan, it's mostly considered college survival food in the West.
If you've never been to Japan, Korea, China, or any neighboring Asian countries, you may have had the pleasure of tasting authentic Ramen. However, in the West, the first thing that comes to your head when you think of ramen is likely a sterile plastic package filled with equally plastic-y noodles with a side of a small flavor packet.
You put some water in, cook it for a minute or two in the microwave or over the stove, add the flavor packet, and you're done. A bowl of ready-made Ramen –a staplefor any college student!
However, in actuality, Ramen, authentic Ramen, is nothing like the product that is marketed under its name.
The Truth About Ramen
Originating in Japan, Ramen has a long history that explains the journey ramen lovers went on to create this bowl of perfection.
Originally, Ramen was made with opaque egg noodles, cooked in many broths, and the ingredient kansui. With the broth and noodle base cemented as the Ramen's foundation, that is when ramen lovers would begin to add toppings to it. A hard-boiled or soft-boiled egg that's cut in half, seaweed, sprouts, corn, small hunks of beef and pork—these would make Ramen what it was meant to be—a full meal.
So, it's a little disappointing that hundreds of years down the line, not many people know where the real magic lies when cooking Ramen.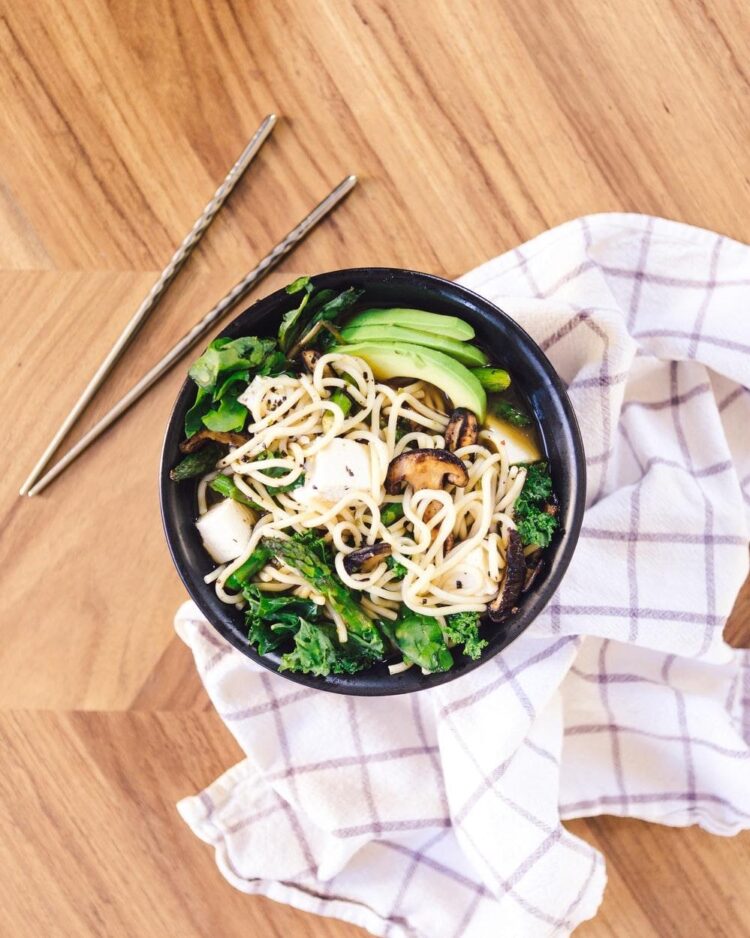 Why You Should Learn to Cook Ramen
In addition to being a very prominent cultural element in Japan, what makes Ramen—true Ramen—the best meal you could learn to make is its benefitsfor one's physical health.
Ramen is already a great meal if someone is feeling under the weather.
However, Ramen offers comfort in a lot of other ways than just to make you feel warm and cozy when you're feeling run down. Fresh Ramen made using homemade noodles, spices, herbs, and additional ingredients is a powerful meal packed with fiber, carbohydrates, and protein. Drenched in broth and served with meat, the traditional egg noodle dish makes you feel full and energetic, whereas the fresh vegetables give your digestive tract the fiber it needs.
How To Cook Ramen
Making Ramen is easy if you're using ready-made products. A simple Shoyu Ramen takes as little as ten minutes, and all you need are some basic itemsthat you can easily find in any grocery store in America.
All you need are noodles, soy sauce, brown sugar, eggs, chicken, and a few vegetables and spices like ginger, garlic, and green onions.If you'd like to take the fancy route, you'll need additional ingredients like pork, canned corns, shitake mushrooms, peas, fresh spinach, nori seaweed, and a few spices like cloves, turmeric, and sea salt.
Many chefs recommend the best way to cooking Ramen is to start from scratch. So, if you happen to be the adventurous type, make your own pasta and noodles with flour and eggs!
Opt for pork or beef if you want a hearty, protein-loaded meal—you can also use egg yolk as your main ingredient. Simple and easy, this recipe doesn't seem like much, but it packs a punch when you consider the iron, mineral, and protein content that make their way into your body.
So, if you're tempted enough and ready to take on the challenge, make a Ramen today.Even if it doesn't go according to plan, you know you'll still end up with a dish with all your favorite Asian ingredients.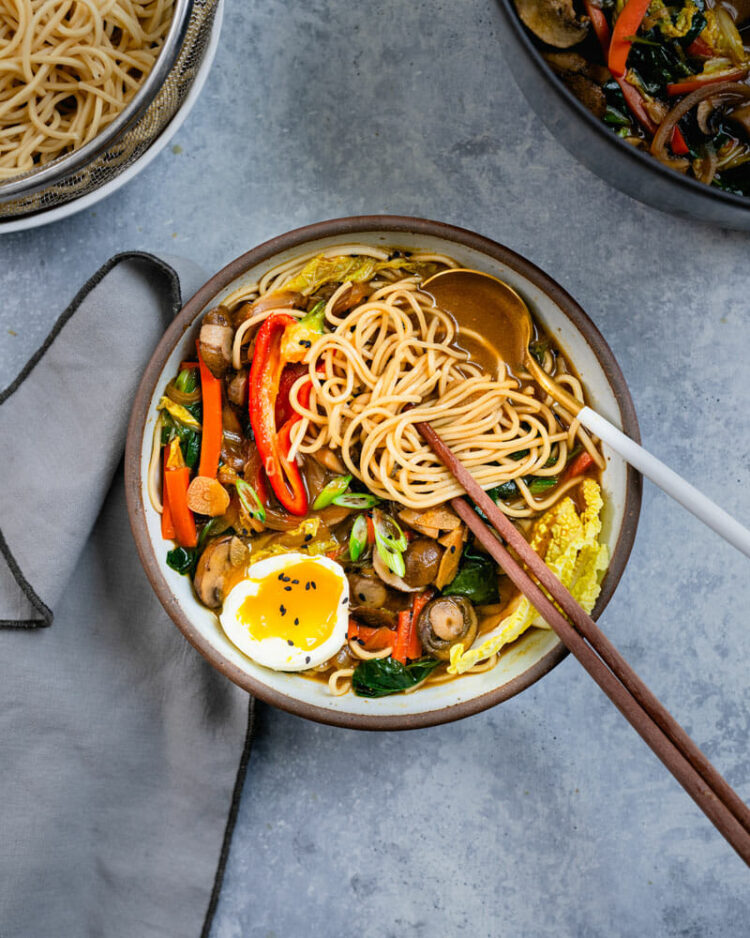 Get Yourself An Asian-Inspired Pantry!
Order genuine Asian ingredients online through sites like SFMart, and prepare your Ramen as you want to have it. With something like that, it's very easy to turn your ramen meal into the best dish you've had all year!