Building a perfect deck requires careful planning and researching before everything else. Choosing the "right" type of material is the first most significant step in building a long-lasting, high-quality deck. However, deciding between different materials also presents one of the most difficult parts of the entire process.
So, in this article, we've decided to make things a bit easier for you by providing you with some excellent tips on how to make the optimal choice.
Here they are!
1. Consider your budget (but think long-term!)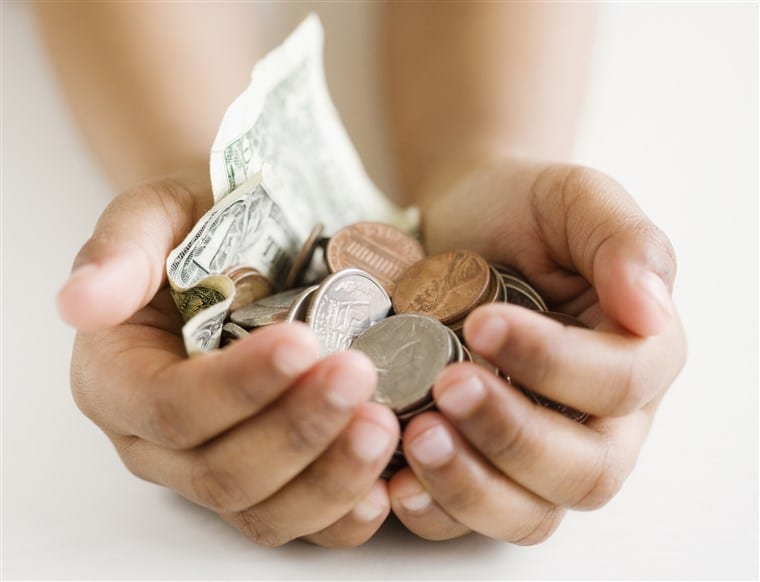 Naturally, different materials come at different prices, depending on their quality and durability. Many homeowners make the mistake of choosing what seems the cheapest at the moment, but they fail to consider long-term costs (maintenance, potential repairs, longevity). We suggest you stretch your budget a bit if need be because getting low-quality decking materials can do you more harm than good, especially in the long haul.
Wooden decking usually has lower upfront costs, while composite is more efficient overall. Of course, different types of wooden and composite decks come with different advantages and disadvantages. So, we suggest you choose something that fits your current budget closely, while still being a viable long-term option. We'll discuss the most popular types of decking materials (both wood and composite) a bit later, so keep on reading to find out more.
2. Check the maintenance requirements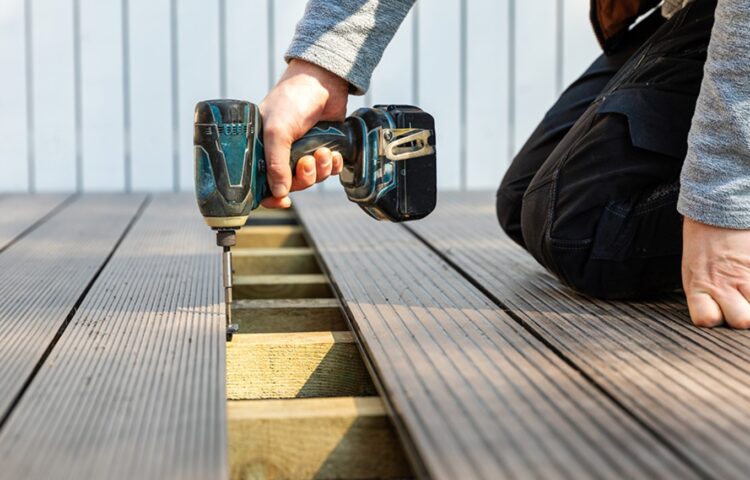 While the stylishness and durability are quite significant when it comes to different decking types, make sure you don't forget about maintenance. Wood takes much more time and energy to be maintained and cared for properly, but it can also be as much rewarding. However, if you're not ready to spend too much of your free time cleaning and caring for your deck, we suggest you consider composite options instead.
With that being said, if you'd still prefer wooden decking but the maintenance requirements are putting you off, go for hardwood decking solutions such as ipe or garapa.
Overall, your choice should widely depend on your maintenance goals and capabilities. If you don't enjoy cleaning and repairing your deck, and if you're not prepared to spend additional money on deck care, make sure to choose low-maintenance options like composite, hardwood, or even concrete. For more information, you can visit deckstainpro.com.
3. Style it according to your home!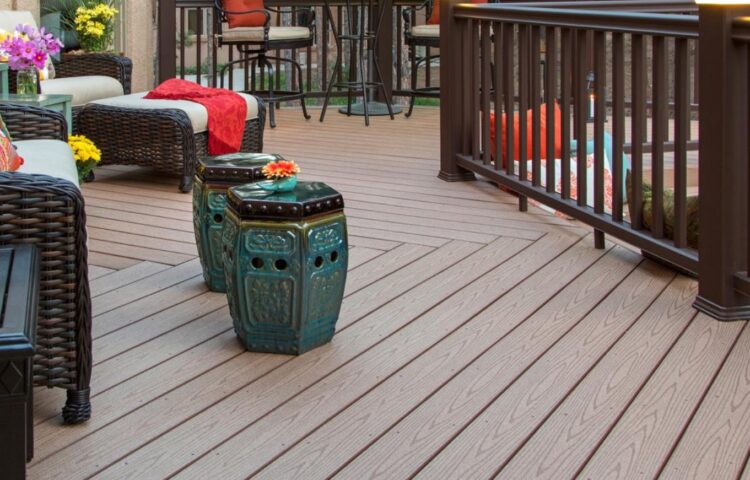 Everyone wants their patio to look nice and polished. It's usually the first thing people see when they pay you a visit, so wanting to leave a good first impression is nothing unusual.
Well, different decking materials have different types of visual appeal. While composite is much more versatile in this regard, you shouldn't underestimate wooden decking either! If your home already oozes that rustic, natural vibe, then wooden materials are a perfect choice. On the other hand, if you're all about those modern, sleek visuals, composite materials might be your new best friends!
We suggest you seek some professional guidance from an exterior designer if you're not sure about the styling. While it may seem like an unnecessary expense at first, it will ensure your satisfaction and provide you with a long-lasting refreshment to your home's visual appeal.
Lastly, remember that some materials can be modified easily (e.g painting), while others cannot. If you plan on customizing or changing how your deck looks in the future, make sure to do some research beforehand.
4. Get it installed by a professional company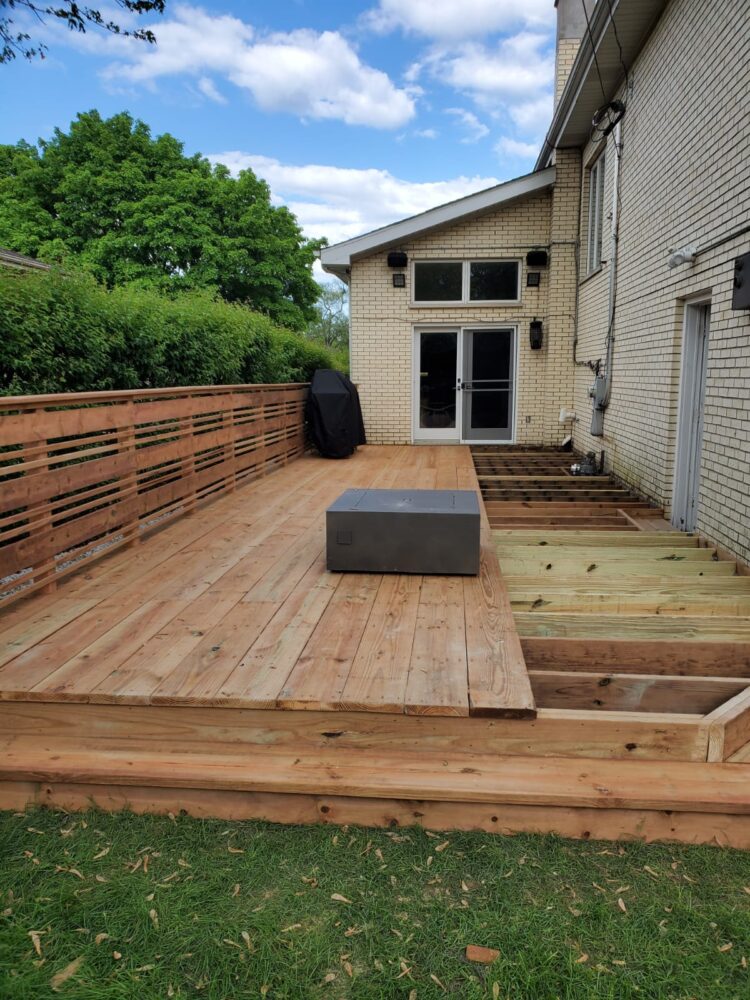 No matter which material you choose, if your deck isn't installed properly, it will all go to waste. So, make sure to find a reliable professional service such as decksforlife.ca to do it for you! Never go with the DIY or amateur options, as they can end up costing you more than paying for professional services.
Poor installations will make your decking more susceptible to damage, keeping you at risk of having to endure some costly repairs along the way. So, choose a servicer who has proven experience in the industry along with excellent customer ratings for the best possible results.
Make sure to ask for a quote right at the beginning, and don't hesitate to seek their advice when it comes to your choice of materials. They'll be able to give you recommendations based on factors like the local weather conditions, the type of your soil, and maintenance requirements.
5. Durability and availability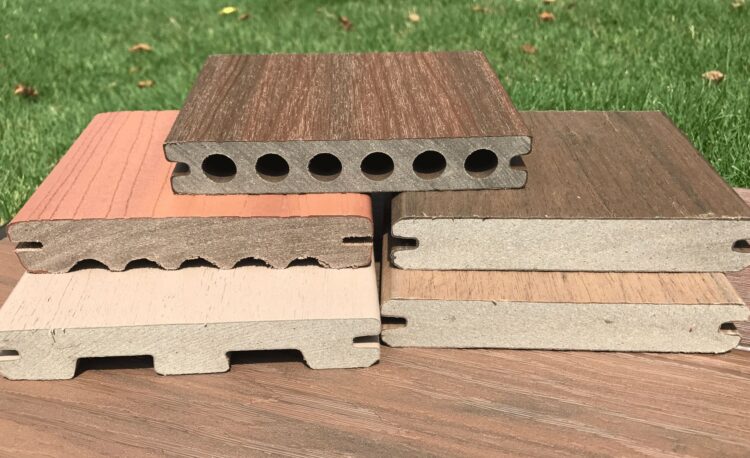 As we've mentioned before, the weather conditions in your local area will be a determining factor for your choice of deck material. If you live in a humid climate most times of the year, wood may not be the best choice out there. Frequent rains and moisture can lead to the formation of mold, causing your deck to slowly rot away (especially if it isn't maintained properly). On the other hand, if you deal with extremely hot temperatures all the time, composite decking can make it worse as it acts as a heat retainer.
Besides durability, another issue you might encounter when choosing the materials is their availability. You may have limited options where you live, especially when it comes to wood. Shipping is rarely an option since it can be extremely expensive. So, local suppliers are your best bet.
Overall, check whether the type of material you're looking for is accessible to you or not before making a definitive choice. Browse through the local shops and compare different offers to maximize your savings. Lastly, make sure the supplier is reliable and transparent before buying the materials from them. Check their online reviews and consider their competitors while you're at it. Ask a lot of questions and never settle for less than you bargained for.
The bottom line
Choosing between decking materials can be a daunting task. The "correct" choice mostly depends on your personal goals and needs, but external factors such as the weather in your area shouldn't be ignored either.
All in all, as long as you do your research and get a reliable service to install the deck, you'll never go wrong. So, check which material types are available to you, make some comparisons, and you'll get your answer right there!