Are you interested in installing a fireplace in your home? Great! Adding a fireplace can boost your property value, and there's nothing better than cozying up to a fire on the hearth, like this one from eFireplaceStore.com, on a chilly day.
When you do the research, you'll discover many types, shapes, and sizes of fireplaces on the market. Before you decide which is the one for you, it helps to be clear about why you might want to do a fireplace renovation:
Update the look of the room
Heat a room
Improve or replace an existing fireplace
Lower heating bills by up to 40%
Everything above!
Once you know why you're buying a fireplace, you're better prepared to delve deeper into the subject. Here are three primary facets to consider when you shop for a new fireplace.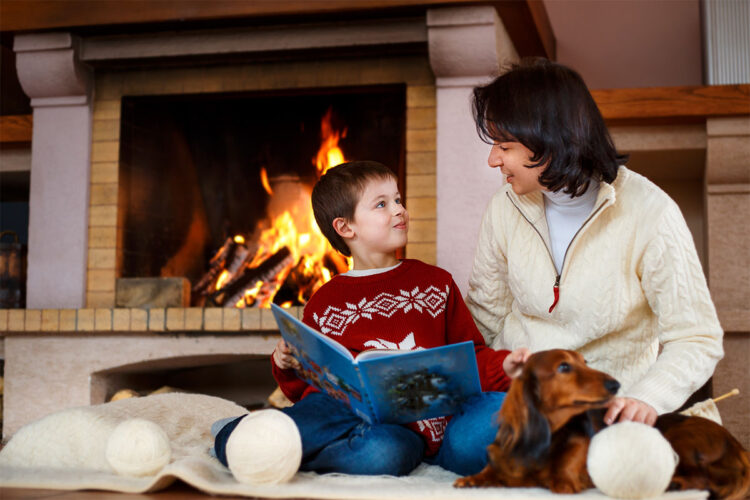 Types of Fireplaces
These are the common types:
Fireplace Insert
Many consumers assume they have to get a fireplace when they actually need a fireplace insert. Inserts fit easily into your existing fireplace opening and offer many advantages.
In addition to heating efficiency, fireplace inserts create a cozy ambiance, stop cold drafts, enhance the air quality, improve a room's look, and lower your heating costs.
Fireplace inserts are sold in many sizes and styles. Your primary challenge is to decide whether you want one fueled by gas, wood pellets, or wood.
Below are the major benefits of a fireplace insert:
Less expensive than repairing masonry: If you get a cost estimate on reconstructing a fireplace, you know that it can be pricey. There is major structural work that involves a disruption in your home for several days or weeks. But when you use a fireplace insert, the end result is cheaper, easier, and faster.
Boosts efficiency of the fireplace: Putting in a fireplace insert looks simple, but don't be tricked: It will make a big impact on your home's energy efficiency. You only get about 10% efficiency in a regular wood-burning fireplace. But a fireplace insert can give you an efficiency of 60% or more! Note that the insert is a fully insulated and closed product that has a slow-burning fire that produces much more warmth than a regular fireplace.
Many designs are for sale: You never need to sacrifice the look of your fireplace insert to stay warm. There are many models and styles available. When you work with a fireplace installation company, they can help you decide which design could provide the best complement to your home.
Lower carbon footprint: Did you know that a wood-burning fireplace insert can have almost zero carbon emissions, according to the EPA? Also, the Carbon Trust has stated that burning wood is a form of carbon-neutral heating. Wood produces an equal amount of carbon whether it is burned or decays naturally. Also, wood is renewable and sustainable, so you're helping the earth with a fireplace insert.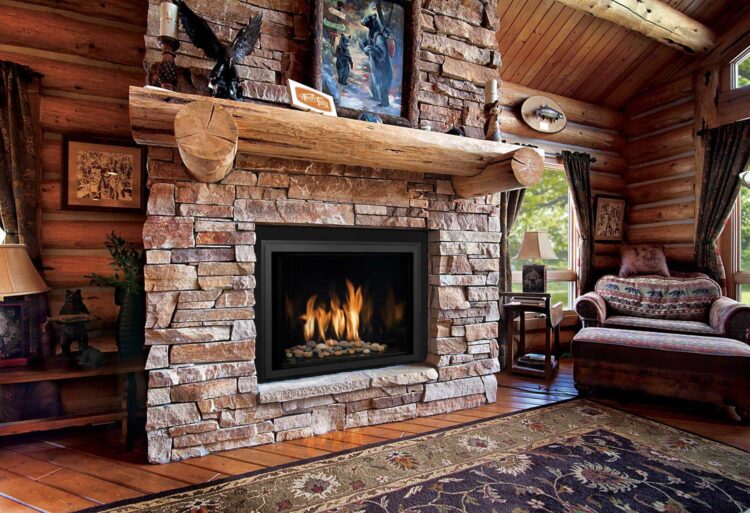 New Fireplace
You need a new fireplace if you are constructing a new home or putting a fireplace where you haven't had one before. Available options included vented fireplaces that release vapors outside and ventless fireplaces that release the vapors safely inside the home. The vented variety doesn't produce vapors in the house and is often preferred, but it requires more installation costs. A ventless insert has a simpler installation process.
Stove
If you want impressive heat output and a stand-up style, a wood, gas, or pellet stove is a perfect choice. Consumers who desire maximum heating efficiency and low maintenance costs should look for a stove with thick hinges and a door latch you can adjust.
One advantage of this product is you can put it just about anywhere in the home. A stove can be installed almost anywhere as long as you can install the chimney in that part of the home.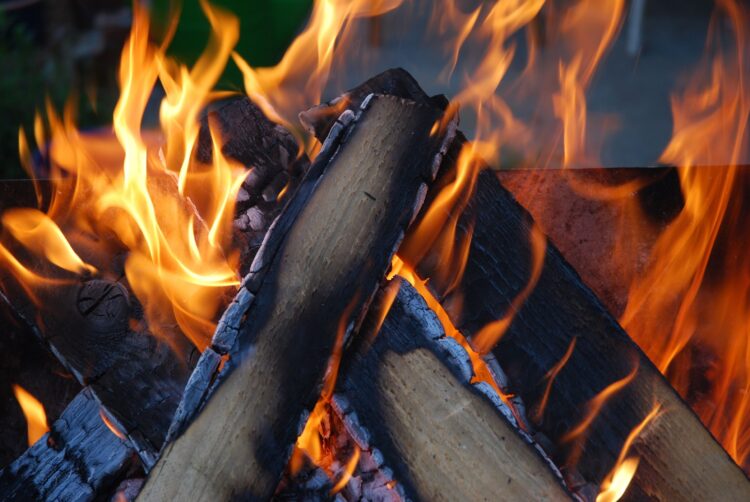 Types of Fuel
Natural Gas
The cleanest burning fossil fuel is natural gas. Go for natural gas if you want a low-maintenance, high-efficiency fireplace with a remote-controlled thermostat. Note that gas fireplaces feature ceramic burners and ceramic glass windows that disperse plenty of heat.
Don't have a natural gas line? You can still enjoy a gas fireplace with a propane conversion option. Many excellent gas fireplaces can be switched to propane if they have the correct parts.
Wood
Wood is renewable and carbon-neutral when it is harvested with sustainable methods. Select wood if you love a real fire's odor and crackling sound. You also need a place to store firewood, and you shouldn't mind doing a little ash cleanup.
New technology has improved the efficiency of wood fireplaces, and many government agencies offer incentives and rebates to encourage homeowners to switch to a more contemporary wood fireplace.
Pellets
Pellets are great if you want the convenience offered by gas but would prefer a renewable-energy fuel. Pellets are organic material pressed into small pieces that give off heat and flame when you burn them. Note that some pellet fireplaces only can burn wood pellets, but others may burn bark, wood, corn, wheat, or barley pellets.
Electricity
These fireplaces have a cozy ambiance but don't heat well. If you want heat from a fireplace, you're better off with wood or gas. People who choose electric are often more interested in the look of the product than its heat-producing capabilities.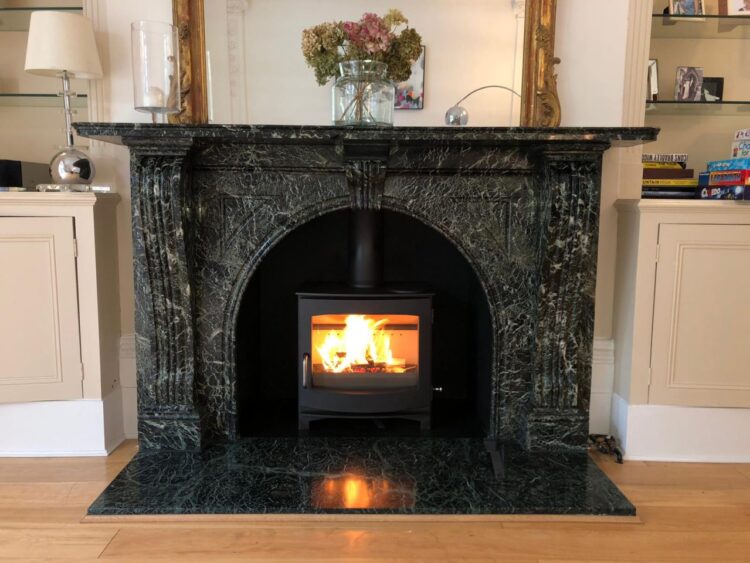 Take Measurements
Your fireplace dealer should ask for the size of the room for your fireplace. If you need a fireplace insert, the dealer will also want to know how big your current fireplace opening is.
Putting a large fireplace in a small room will make it perpetually too warm, and putting a small one in a big room will leave you shivering most of the time. Your fireplace installation professional can help you determine the proper size unit for your needs.
Now you know more about what to consider when you shop for a fireplace. With preparation and foresight, you're more apt to get the perfect fireplace for your needs and budget.