Are you tired of living paycheck to paycheck and want to build a better financial future for yourself? You've come to the right place to find out just how to get smarter with managing your money and achieve financial security for the future. Keep reading our guide if your finances need help, and you're not sure how to tackle money problems.
Finding financial security doesn't just happen overnight, no matter what some Hollywood movies might wrongfully make you believe. In fact, achieving real financial security is a process that, for some, may take most of their lives. So, the sooner you start investing in building a comfortable financial plan for the future, the sooner you'll achieve it.
Feeling financially secure means more than having just the right amount of money to pay for all your expenses monthly and live a decent life. Financial security also means knowing that in case of an emergency, you are prepared and know that you can achieve all your life goals without allowing money problems to stop you.
Ready to find out how to build financial security for the future? Keep reading below!
1. Start with getting better at budgeting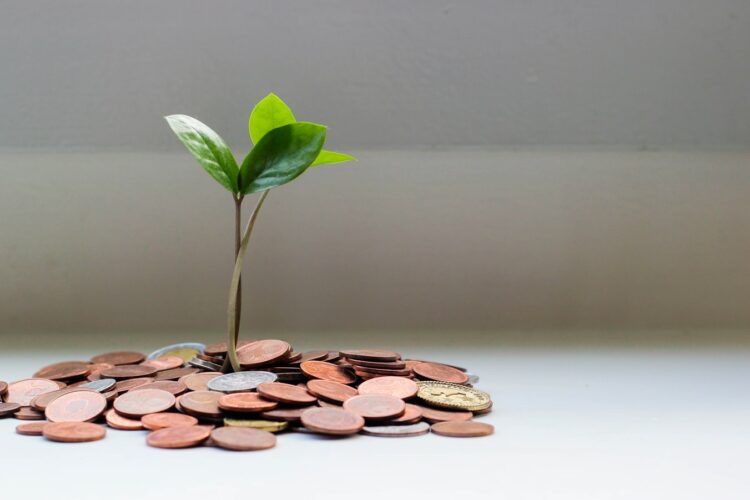 First things first, if you want to get better at managing your money, you need to have a clear idea of where your money goes every month. Plus, if you don't know where you are now, financially speaking, it's difficult to have a clear path to follow going forward.
So, the very first step in getting control over your finances is to start tracking your earning and spending. By doing so, you'll learn your spending habits and find the areas that you need to improve.
How do you create a budget? Well, it's not that difficult to create and stick to a budget these days, especially since there are plenty of apps for that.
Download a budgeting app and use it to track your financial situation. Add your monthly net income and then separate your expenses into categories such as debt, utility bills, food, clothes, education, etc. Most budgeting apps allow you to split your costs into such categories and determine a certain amount of money you want to pay for each category.
What's more, most of these apps also offer the ability to sync your bank accounts, allowing you to collect income and consumer spending data right into the app.
Budgeting tip: Have you ever heard of the 50/30/20 budgeting rule? If not, let us tell you what it means: you spend 50% of your income on your needs (living expenses, utility bills, debt, etc.), 30% of your income on your wants (clothes, trips, gadgets), and 20% of your income for savings.
2. Optimize your expenses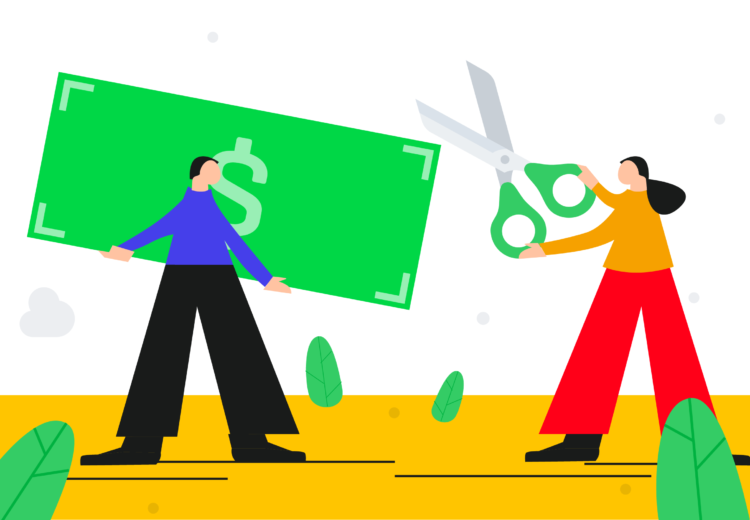 Once you have a clear idea of what your monthly budget, income, and expenses look like, it's time to work on those areas that need improvement.
Are you spending too much money on things that aren't really that necessary? Or maybe you're not saving enough? Figure out the exact mistakes you make in your spending habits and fix them so that you don't waste money on things you could live without. These mistakes might be holding you back from achieving your long-term goal of finding financial stability.
3. Set financial goals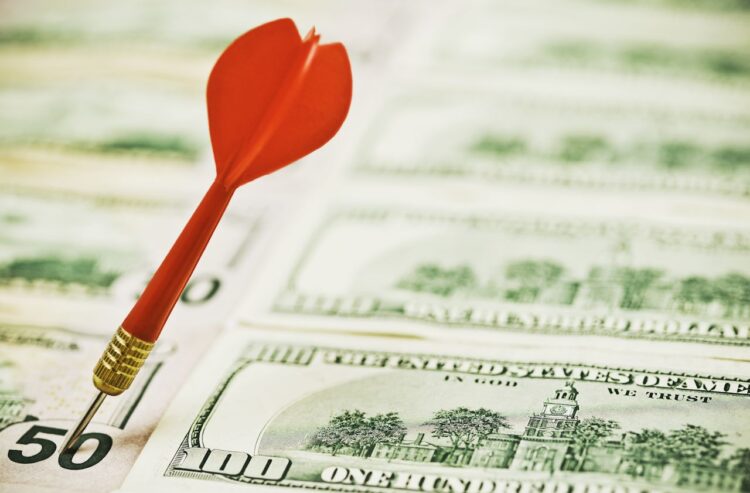 Like it or not, "I want to be rich" isn't a good enough financial goal. We all want to be rich, but you need to be a bit more specific with what "rich" means to you. What's more, you need to have a clear idea of what steps you have on the way before you can consider yourself rich. Without defining your financial goals, you won't know what you want to achieve and what path to follow.
Defining your financial goal is the fun part of achieving financial stability. The work that follows is the difficult part of this process. Yet, this part is particularly important as it will keep you motivated to attain financial security.
So, what do you want to achieve with your finances? Want to pay off debt? Want to be able to afford to buy your own home? Or maybe you want to save a nice amount of money for your retirement? No matter what you want your finances to look like in the future, make sure you have a clear idea of the goals you want to accomplish.
4. View savings deposits as bills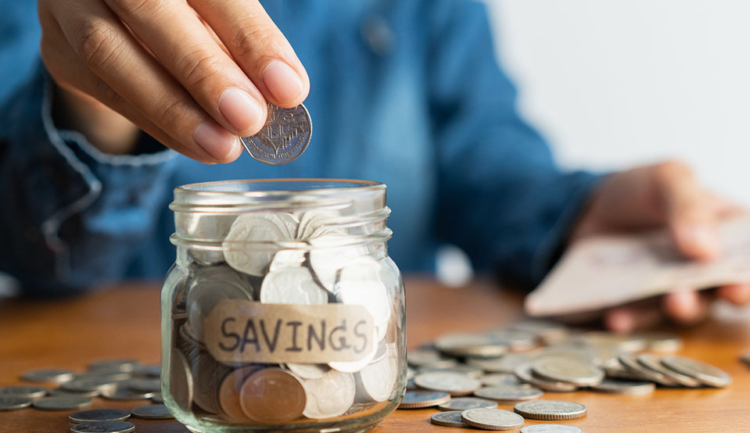 Saving on a regular basis can be really challenging, especially when you're already struggling with paycheck to paycheck living. However, saving is a major step in building a secure financial future for yourself.
Your savings account can be your safety net in case something happens, and you need a huge amount of money overnight. What's more, your savings can also help you grab an opportunity when it arises because you'll afford it. Say, for example, that you stumble upon a great property deal. If you have enough money in your savings account, you can grab that opportunity immediately.
So, taking saving money really seriously. So seriously that you see monthly savings deposits as bills that you must pay every month.
5. Plan for the unplanned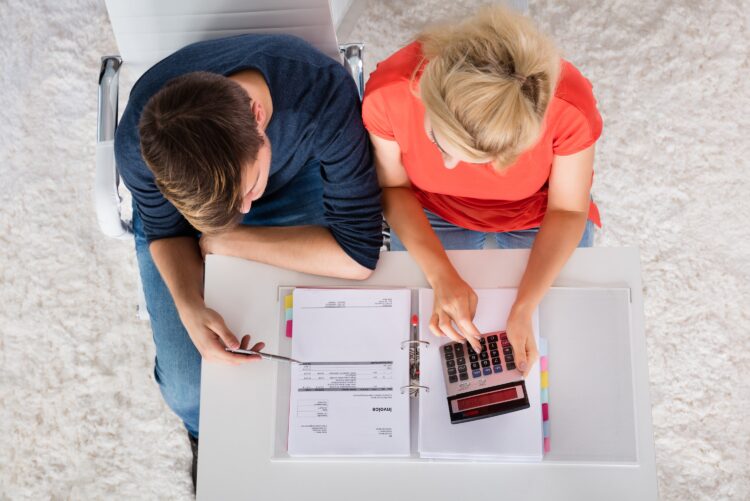 Another important step in building a secure financial future for you and your family is to plan for the unplanned. As the experts from SmarterLoans explain, "Unfortunately, unplanned things like injuries, accidents, or even death can happen to all of us. And the best way to make sure such events don't make you go bankrupt is to be financially prepared for them."
Did you know that, statistically, we're all one serious injury apart from going bankrupt? Well, that's true, and if you want to have a secure financial future, you need to be prepared if anything happens. How to be prepared? Get yourself an injury and disability insurance.
What's more, if you have a spouse and kids, particularly if you are the only breadwinner in the house, you should also get life insurance to financially protect your family in case you die unexpectedly.
Plus, if you own a home, you should also get homeowner's insurance to protect your asset in case of a fire or a natural disaster that may wreak your property.
6. Increase your net worth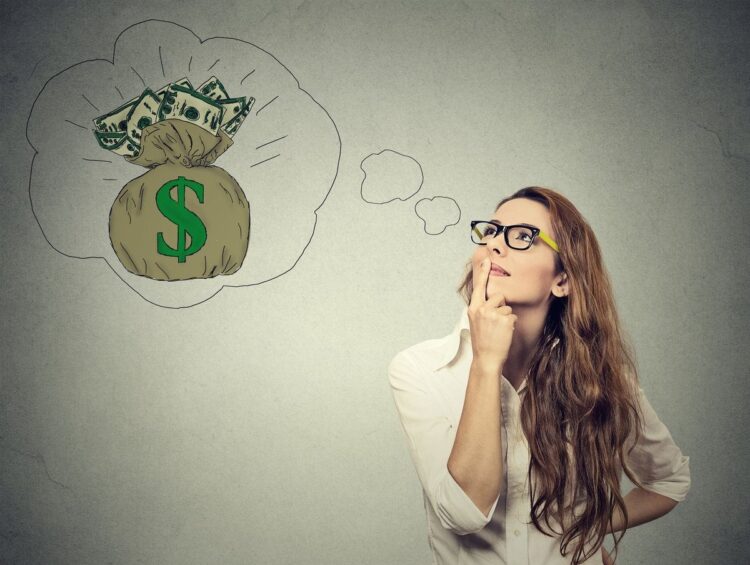 As obvious as it may sound, it's worth mentioning because even if you may just not realize it right now, you may be able to increase your net income. Earning more money is and will always be the quickest and most straightforward way to achieve financial security.
How do you increase your net worth? There are various ways from getting a side hustle to starting your own business from your hobby, asking for a promotion, or simply changing your job for a better paid one. Another way to increase your net worth is by selling your life insurance for a cash payout through wwwharborlifesettlements.com, which can help support your family and pay for living expenses.