Proper maintenance of your home is very important for both its value and quality of life in it. Having issues with mold is not a rare case in many houses. Also, if you live in an area with a wider range of temperature and weather conditions over the year, the chances to deal with mold are much higher. Companies are even using some types of mold in the production of food, medication, and beverages. However, higher deposits of mold in your house can be toxic to you and your family. Some of the dangerous effects are eye irritation, nose irritation, skin issues, asthma, bronchitis, and more.
On the other hand, it can create serious problems with windows, floors, walls, roof, and other parts of your house. In that matter, it is important to react in time and get rid of mold at first sight. The best method is to hire a professional service, such as mold-removal-boise-idaho.com, that can safely remove mold and provide a safer and healthier environment in your home. Moreover, it is very important to learn about the reasons and dangers of mold deposits and how to notice them on time. In that matter, we are going to introduce you to some warning signs that you need mold remediation.
1. Strange Odors from Unknown Source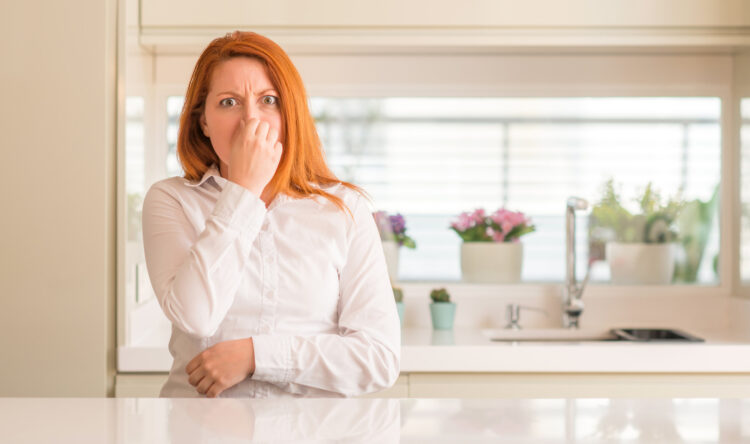 The odor that comes as a result of mold deposits has a unique smell that you can easily notice in your home. However, most people would think about how venting the house will resolve the problem. Instead of that, you should try to find the source of the problem by checking every place in your home that is wet enough to cause the occurrence of mold. In most cases, those deposits can be present around the air-conditioning systems, sinks, heating systems, in the corners of the walls, around windows, and more. On the other side, there is also a chance that there are deposits even if you can't smell anything strange.
2. Health Issues That Might Indicate That There is Mold in Your Home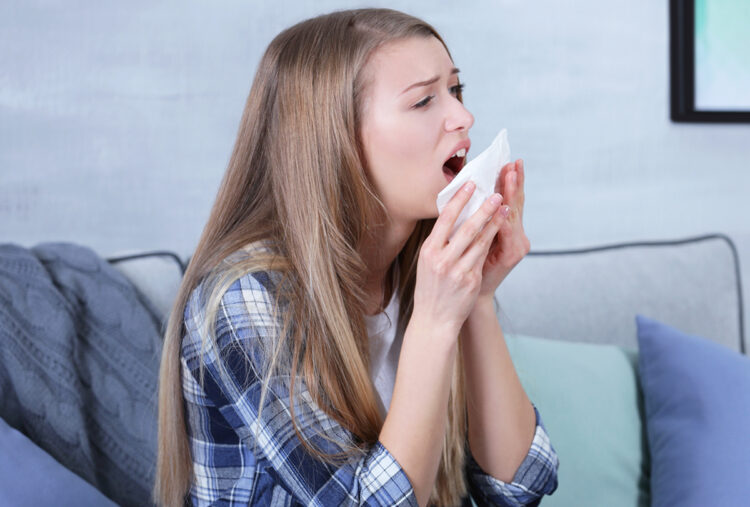 While it can damage your property, the main issues are related to health problems. Some of the conditions caused by mold are breathing difficulties, watery eyes, sneezing, sore throat, coughing, tightness in chests, nose bleeding, sinus blockage, wheezing, and more. On the other hand, most of these problems are the same as when you have a regular cold, and people would try to treat themselves without considering that something else is causing the problem. That is the main reason why you should inspect your home more often and call a professional service on first notice. There is a risk of getting some serious diseases like pneumonitis, cancer, and neurotoxicity if you don't react on time.
3. Water Leaking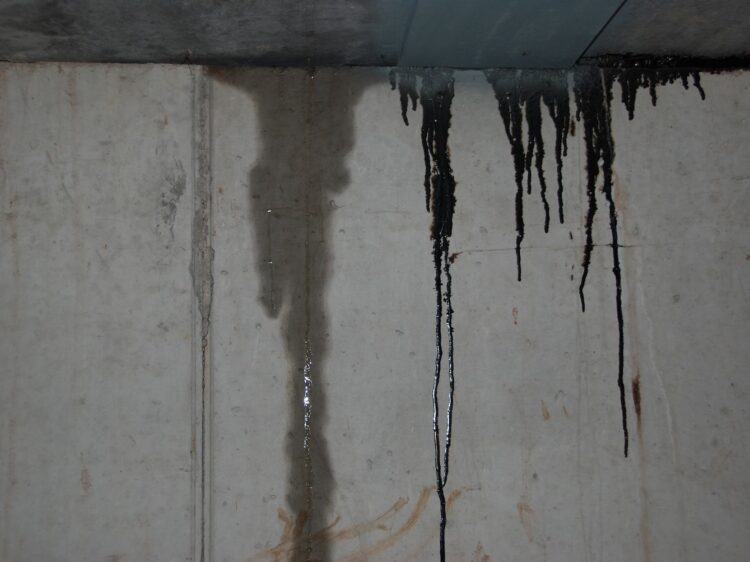 Water represents a perfect ambient for spores to reproduce. in case you have problems with pipes and leaking in your basement or other parts of the house, spores will reproduce much faster, and it will require only a day or two until the area around leaking is full of mold. Attics and basements are especially susceptible to large deposits of spores, but they can easily expand on walls and floors. In that matter, you should take care of leaking as fast as you can and be sure that you remove and clean each spot that represents a perfect environment for mold to reproduce.
4. Marks on Walls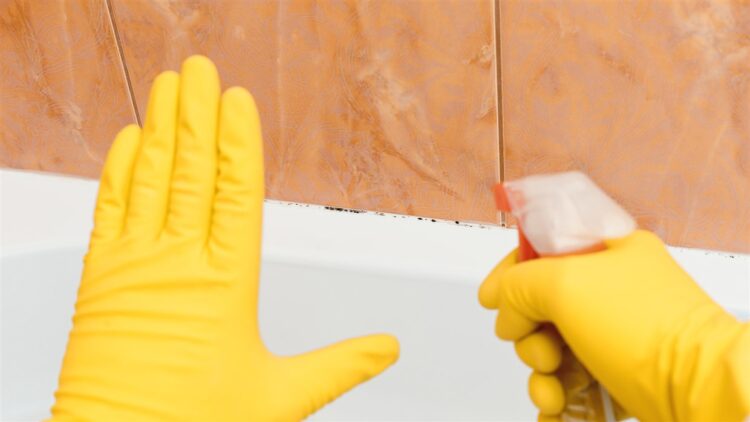 The easiest way to find that there is mold in your home is if you notice strange marks on the walls that are usually green or dark in color. Also, there could be signs of orange or yellow around tiles in the kitchen or bathroom that can be an indicator that you have a problem with mildew. Having proper isolation and high-quality materials are the best ways to protect your property from water deposits inside walls, which will prevent the occurrence of mold as well.
How to Remove Mildew by Yourself?
While the best method is to hire professionals, if you have small deposits of fungus, you could deal with that by yourself. While the most common choice of people is to use bleach, you have to know that it is not a good solution at all. It can remove only bacteria, while mildew will come back after you clean the spot. The best product for this situation is a biocide. Moreover, you should know that bleach can create even bigger problems because it is made almost completely of water, and while your wall might seem cleaner, it will help the spores to reproduce even more.
Therefore, choose a proper product for the removal and inspect everyone in your home. First of all, if you don't see the deposits, but there is an odor that you can sense, check out the air-conditioning system and ventilation because there is a high probability that you will find the problem in these spots. Some cases might even require the replacement of some parts in the vent or heating systems, usually some filters.
Last Words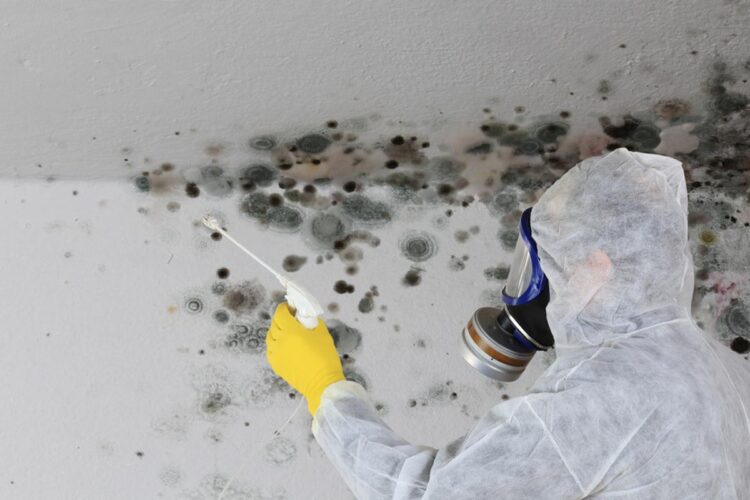 Several types of spores are most common in our households, such as Alternaria, Cladosporium, Stachybotrys, Aspergillus, and Penicillium. Some of them are more dangerous than others, but each one of them can cause health issues when they cover a larger area and stay there for a longer time. If your efforts to get rid of mold in your home doesn't show any results, the best way is to hire a team of professionals like Boise from Idaho that can quickly resolve your problem. On the other side, not dealing with mildew properly could even expand the problem and increase risks related to health issues and damage to the property.
In that matter, it is crucial to learn more about all of the factors that might attract and help the spores to expand in your home and pay attention to the proper maintenance of each part of it. It is especially important to deal with these issues if you have small kids living in your home because they might develop some serious chronic diseases.