One of the most important tasks at home is to install gutters –  because that is how excess water is drained. Although it can basically seem like a simple job – respecting certain rules is necessary to be able to function even in harsh winter conditions. That is why you have to make all the necessary preparations in the fall, especially when it comes to cleaning from small twigs and leaves – that accumulate in the gutters. So we bring you 5 tips and tricks for keeping leaves out of your gutter.
Installation Of Gutters
Some people can do this work by themselves, but most of us require the help of professionals. If the length where the installation should be done is short –  we can do it ourselves without any problems. However, it happens that the scope of work can be a little bigger and more experience is needed around connecting the elements. In such cases, the professional is a better choice. Today, you can find gutters made of galvanized sheet metal, plasticized sheet metal, copper sheet metal, aluminum, or plastic. The wide choice and specific materials are things you will have to take into account when working. The thing you will need to think about the most is: Once you have installed gutters on your house – you're gonna have to maintain them properly. Thorough gutter cleaning is recommended twice a year – or at least once a year.
There are several reasons for this. One of the most important is the clogging of the channels on the gutters. This happens most often due to the accumulation of twigs and leaves inside the gutters – and it can sometimes cause major problems.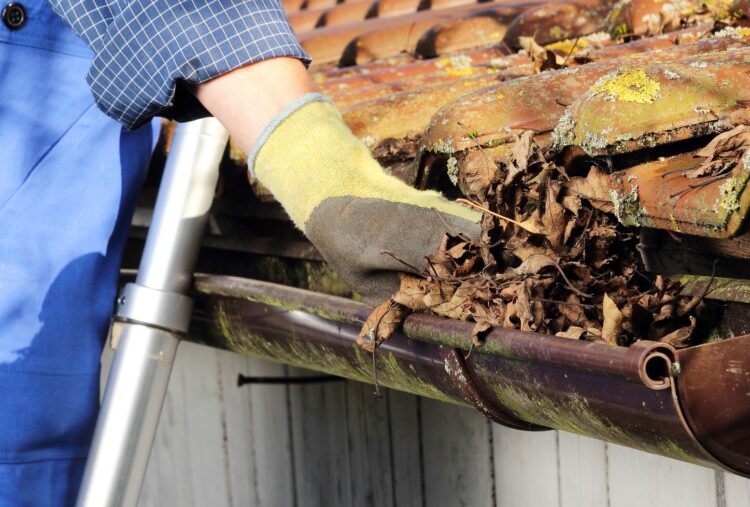 Maintenance
One of the biggest problems for gutters – is the leaves that accumulate in it during the year. It is mixed with smaller twigs and often starts during autumn rains. If it gets stuck, it can block the flow of water – and thus create a problem. To prevent the fall of leaves and easier maintenance – it is recommended to install the net in, especially problematic places when installing gutters. In most cases, cleaning houses is not a problem – however, gutters are sometimes located at higher altitudes in buildings, which makes cleaning difficult. Problems often occur in such places – and icicles are created, which can then endanger passers-by. To prevent the formation of icicles, a gutter heating system has been developed – that prevents the formation of ice on them.
Ways To Prevent Leaves In The Gutter
Leaves and twigs are the biggest problems when it comes to gutters. This is especially noticeable if there are deciduous trees near your house. Leaves and twigs reach the gutters through the roof, and it is not uncommon for birds or other animals to bring them to an area close to the drain, resulting in frequent congestion. More on the problems that clogged gutters can cause, you can see on this page. However, we will try to focus on prevention. These are tips on how to prevent such situations.
1. Maintain trees around your house
It is nice when you have a lot of greenery in the yard and around the house. However, often, falling leaves can give you quite a headache. Did you know that dry leaves are the most common cause of gutter congestion? Very often, this leads to flooding of the gutters – which causes damage inside the house. Therefore, tree maintenance is of great importance. Make sure you prune the trees regularly – especially branches near gutters and roofs. This will reduce the number of leaves that reach near the gutters and roof – and that can create congestion.
2. Add screens to your gutters
This can be a good preventative solution. Namely, today you can easily find different types of grids and gutter screens. These simple things will help you a lot when cleaning gutters – because they retain all the leaves, branches, and other impurities that can get into the gutter. They are very easy to install – and can be used on various roof substrates and materials. What is their disadvantage is that smaller debris such as pine needles, plant seeds, etc. – will be able to pass through the net, so there may be congestion or flowering inside the gutters. Plants that do not require much light, but love humidity – can often be propagated inside the gutters. For such plants, your gutter may be an ideal habitat.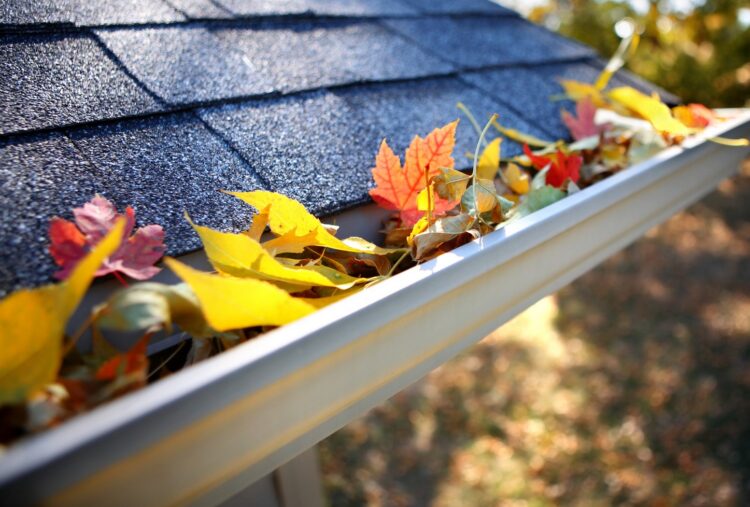 3. Install a fine safety net
These are things that have a similar purpose as gutter screens – but are still a little more densely arranged. This allows them to prevent even smaller debris such as seeds or tree needles from passing through – and penetrating your gutter pipe. These nets are very easy to maintain and clean – and their installation is very simple. You should only take into account the material from which they are made – because they can decay quickly. Therefore, it is best to use those that are made of surgical steel.
4. Use a leaf catcher
This thing is different from the gutter screen and the net. Although the purpose is similar – the principle on which it operates is somewhat different. Namely, the leaf catcher helps the twigs and leaves to descend through the gutter pipe – and then catches them closer to the ground. The installation is simple, and there is almost no maintenance – because all the waste is collected in the catcher, and you will easily remove it.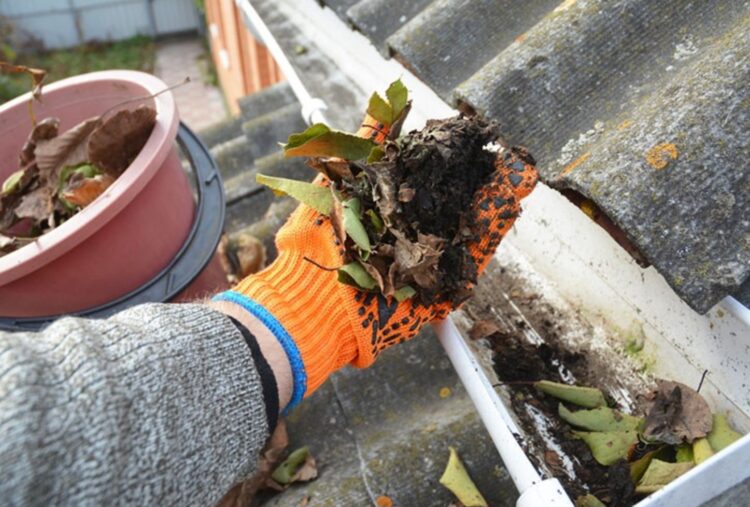 5. Try a multi-purpose gutter system
What kind of gutter system do you have? Believe it or not, this is also very important. If you have planned to replace the existing gutter system, then think carefully in advance. It may be better to invest – but in a solution that will be more lasting. Therefore, we can say that multi-purpose gutter systems pay off in the long run, even though they are initially a more expensive option.
The Bottom Line
Many homeowners unjustifiably neglect gutter cleaning – until the problem arises. Installing gutters on the house for most people seems like a job that is done once – and then you don't have to think about gutters anymore. However, the truth is quite different. Regular maintenance can certainly save you additional damage to the gutter system – but also to the house itself. Keep in mind that cleaning your gutters in the fall is very important. If the control is skipped before winter – there can be problems and damage that need to be repaired later.
For more details, you can visit https://www.thelocaltreeexperts.com/il/chicago/.