By making your home more energy-efficient, you won't only be helping our environment, but, you'll also save hundreds, if not thousands of dollars on your energy bills. One of the ways that you can make your home environmentally and budget-friendly is to seal all the air leaks that you can find.
However, you might not be wondering – how can I seal all the air leaks in my home? Well, if you are searching for an answer to this question, this article might help you quite a lot. Let's take a closer look at the 5 easy and effective ways that you can take care of all the leakages around your house:
1. First Things First: Determine Where The Holes Are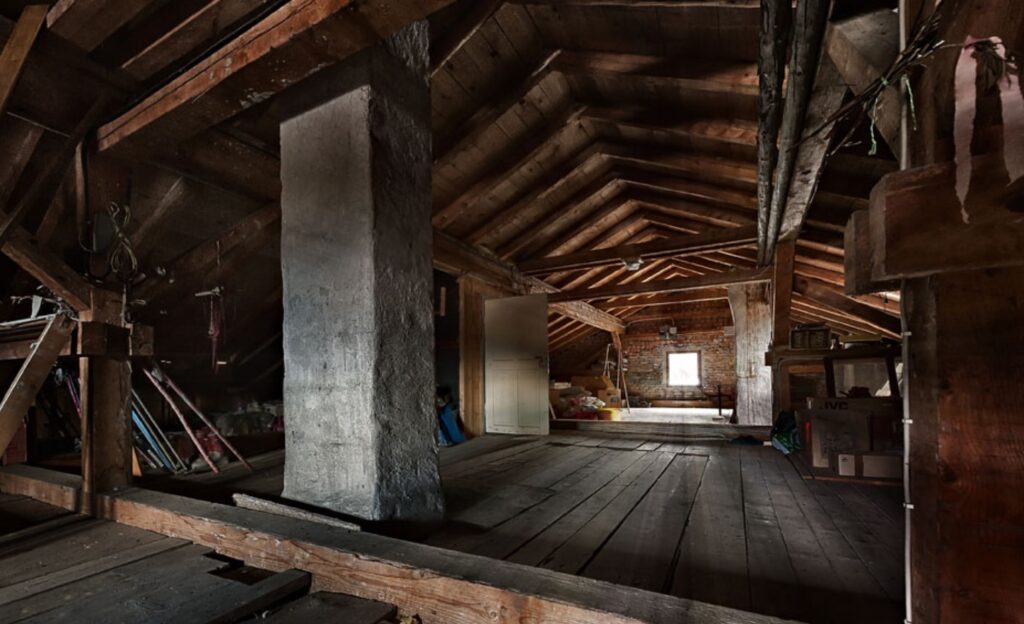 Before you do anything else from this list, you'll definitely want to check and determine where the air leaks are. Now, you can opt for professional services that will help you with this, however, you can also do a relatively simple DIY test. All you'll need to do is wet your hands and hold them near your windows, AC ducts, doors, as well as any other places that you think there is a possible hole or crack.
How can you know that there is a hole? Well, your hands will feel cooler when the air enters your home. Keep in mind that you'll want to write down all the leaks in order to ensure that you do not forget a location. Once you do the same things everywhere in your home, you can then focus on repairing the damage.
2. Opt For Caulking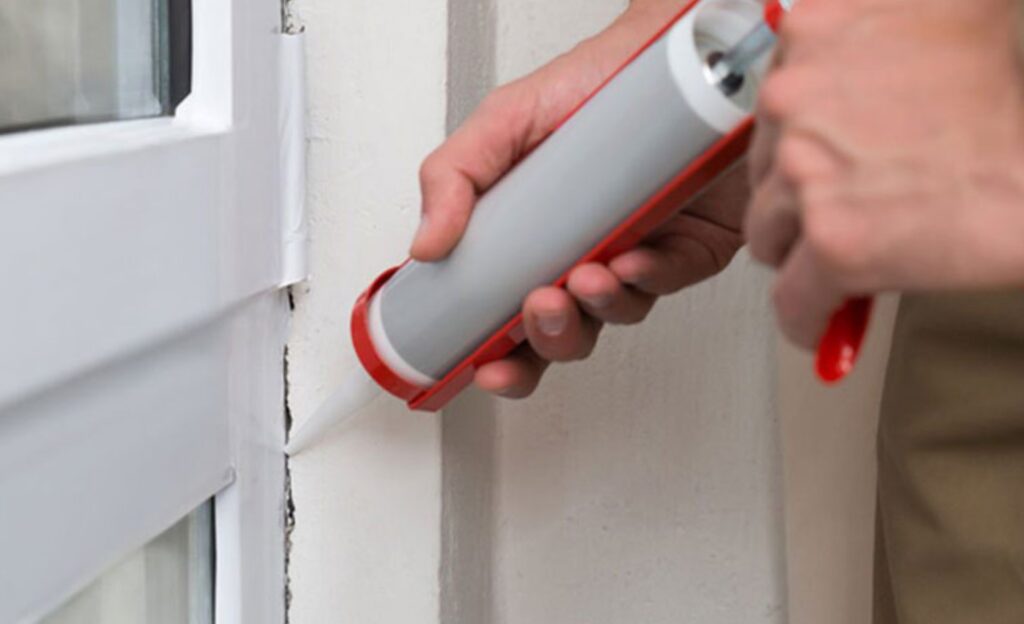 Caulking might be a bit messy, however, it will efficiently cover any air leaks. It is basically a paste-like substance that you can get either in rope or card form. For the application process, you can utilize your fingers for sealing any cracks around your windows or doors.
Keep in mind that you'll want it to be a high-quality caulking agent, especially since it might need to sustain high temperatures – but this will depend on the area you live in. Additionally, if you do not know how to choose it, you can always ask the salesperson for help when choosing.
3. Foam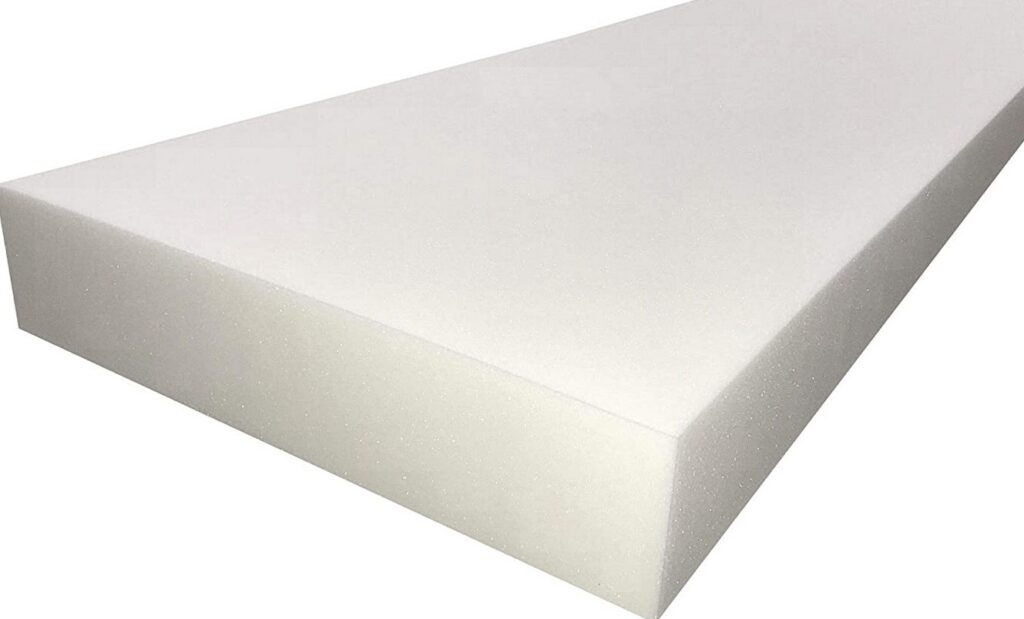 If there are some gaps that are over an inch, you can opt for purchasing a foam sealant that most commonly comes in two forms: latex and urethane. Latex can be applied in an easy way, it can be reused, and the process of applying it is not messy. Urethane can be quite difficult to remove from your skin and clothes, and it is not easy to apply which is why you might want to opt for the latex option.
4. Stopper Plugs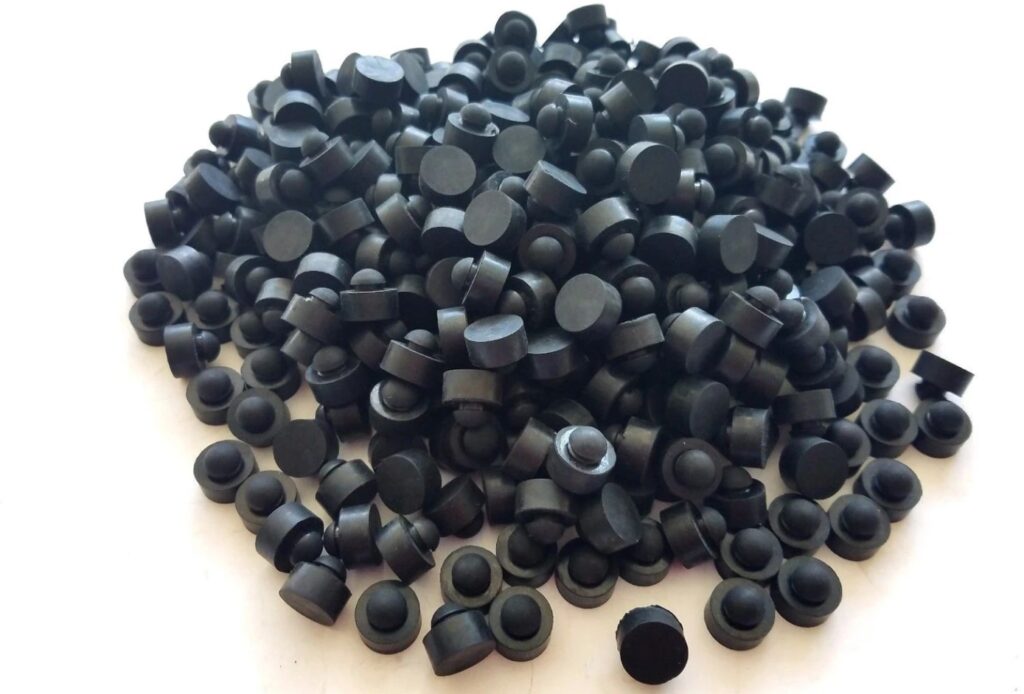 Out of all the methods in this list, stopper plugs are the easiest to use. Why you might ask? Well, it is mess-free, easy to apply, and it is extremely cheap. These rubber plugs such as the ones featured on etolrubber.com are most commonly used for small, medium, and large holes.
They come in all shapes, designs, sizes, and colors, which means that you'll be able to easily combine it with the surroundings of the hole. Additionally, all you'll need to do is purchase the stopper plug, use your fingers to push it into the hole, and the entire process is done. Yup, it is that easy.
5. Weatherstrips
Weatherstrips come in a wide range of forms, however, people frequently use vinyl, felt, and/or rubber strips. This method is quite helpful when you need to take care of air leaks around your windows or doors, and if you do not know which ones might be suitable for you, you can always ask the salesperson to assist you with choosing.
Keep in mind that you might want to purchase the ones that are adhesive since this will help you with applying it, but, there are some that need to be tacked on or nailed in the wall. If you do not want to risk damaging your windows and doors with nails, opt for the adhesive weatherstrips.
Tips And Tricks That Can Help You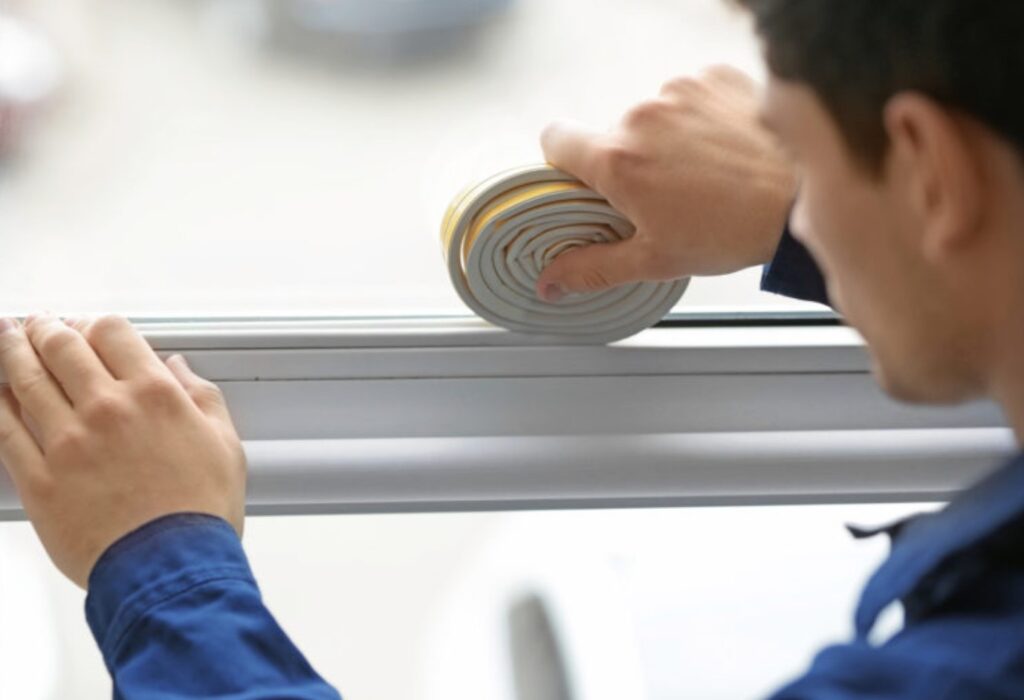 There are some tips and tricks that will make the entire process easier for you. The things you should keep in mind are:
Start From The Top – when you learn where the holes are and when you purchase all the equipment you need, you can start making your home more Eco- and budget-friendly. However, you should start with your attic. Now, do not forget to wear protective equipment such as gloves and goggles since attics do tend to be full of dust. Once you are done, you can move on to the next area.
Insulating All The Ducts is Wise – you might not know this, but, the ducts that are connected to your cooling and heating system are most likely to have air leaks. You should plug any holes that you discover with foil tape or you can opt for utilizing a water-based mastics combined with mesh tapes. Also, you should not forget to insulate the ducts by putting insulation around it and taping it in place.
The Low Spots Need to Be Taken Care of As Well – after you have finished the aforementioned steps, you should also seal the leaks that you can find in the low spots. Hence, ensure that you check the bottoms of your windows and doors, as well as check your outlets, chimney, and flues. All of this will ensure that you completely get rid of any air leaks in your home.
Conclusion
As you can see, there is a wide range of sealing methods that you can utilize. Not only are all the options relatively cheap, but by doing all of the things mentioned in the article above, you'll save money on your electricity bills, it will keep your house warmer, and you'll not have to worry about any pests entering your home through the holes or leaks.
So, now that you know what you can and definitely should choose to do, you might not want to lose any more of your time. Instead, determine how many air leaks you have in your home, gather all the tools and supplies you'll need to seal them and start improving the overall condition of your home!