Dogs are one of the best companions for humans, but they can offer more than mere companionship – they can protect you from imminent danger or harm. However, not all pet dogs have the ability to provide protection. Personal protection dogs (or PPD) specialize in safeguarding their human owners. These service dogs do not fall under the category of police dogs because unlike police dogs, these dogs are trained to remain close to the individual they are safeguarding rather than chasing the person who attacked their owner. Such specialized dogs are great family pets that devote their lives to protecting their owners' family.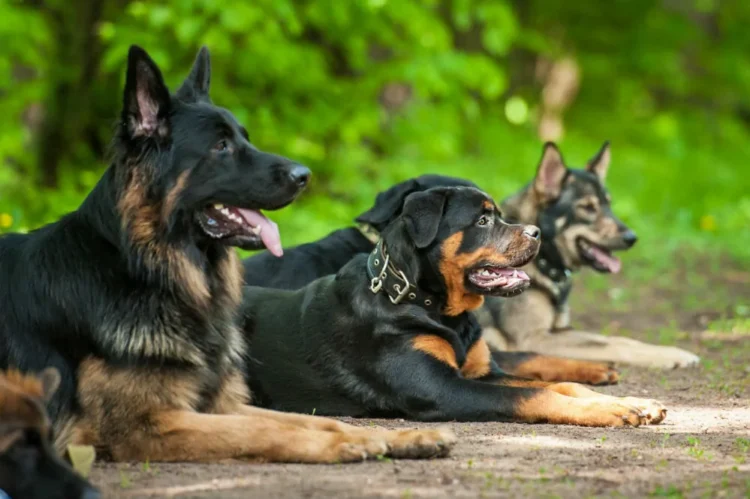 Why Do You Need a PPD At Home?
These specially-trained dogs should be a part of your family as they are highly trained on providing protection to your entire family from oncoming threats, and from preventing physical injury caused by such threats. At home, they will ensure that your house is protected from threats of home invasion or intruders. When you are outdoors, they can keep you from potential abduction or threats. Whether you are in a personal vehicle or public transport, these trained dogs will escort you safely to your destination. No matter what the situation is, PPDs are fully-trained to ensure your safekeeping in the face of danger.
It is important to remember that a personal protection dog is nothing like a regular family pet. They receive intense and highly-challenging training before being categorized as PPDs. However, there are advantages of owning such specialized dogs, which include:
Loyalty towards the owner in all situations
Protecting the owner at all costs
Faithfully guarding the owner to make them feel safe
Ceaseless companionship
Breed Selection:
If you decide to undertake the process of training a dog for your personal protection, then the first thing you must do is choose the right breed. Not all dog breeds can be trained for personal protection. Rottweiler, Husky, German shepherd, or Doberman are some of the breeds you can choose from. These dog breeds can undergo the rigorous training required for safeguarding owners from potential threats and dangers.
Dog Obedience 101: Guidelines to Train a Dog for Personal Protection:
While it is better to buy a personal protection dog for your family if you choose to train your dog, here are a few tips that will help you with the training process.
Obedience Commands – You should start with teaching your dog how to obey. It should be able to respond to each and every obedience command. Whether you want it to lie down, sit, or come towards you, your dog should perform the task correctly every time you on your command. Additionally, your dog must learn to heel when not on a leash and must learn to respond to your commands of 'leave it' and 'bark'. In case your dog is unable to follow your basic commands, you must not continue further with the training.
Socializing – The socialization period for dogs lasts for up to approximately 16 weeks. You have to use this time to help your dog learn to socialize so that it doesn't fear unusual or new situations. Walking your dog outdoors is the best time for socialization. Making your dog investigate strange objects will help it overcome its nervousness. Your dog must also be able to identify a regular pedestrian and other people you come across without feeling threatened. Remember, that not all dogs can find the difference between who is not safe and who is safe, which is why all dogs cannot be trained as PPDs.
Defense – The next part of the training is a difficult one because this involves teaching your dog how to protect and defend you. For this, you have to look for someone who is a stranger to the dog. Next, make the 'stranger' approach and challenge your dog during a walk. The person can be made to wear a thick blanket, oven mitts, or even a dog attack suit for protection. You can then command your dog to bark, and the person can either run off or act afraid. This will give confidence to your dog.
Backing Off – Another important part of the dog obedience 101 training is teaching backing off to your dog. It should not only protect you all the time but must also be trained to leave the individual alone. If you opt for training your pet to attack (which is not recommended), then it should also be trained to back off on your command. This is highly risky training, and if your dog does not respond to your command after it attacks an individual, then it can turn vicious later on. This can lead to your dog not being under control, which can result in undesirable results.
Due to the nature of personal protection training, you are highly recommended to reach out to professionals who can train efficiently instead of trying to train your dog on your own.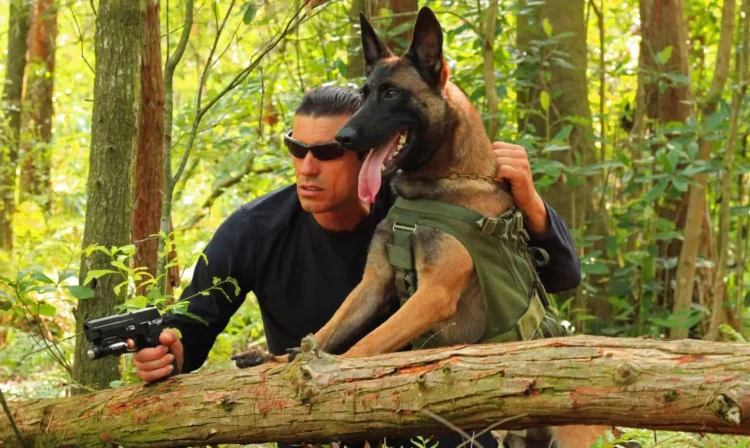 Reach Out to Professionally Trained Personal Protection Dogs:
As mentioned earlier, it is not always possible to train a dog to provide you with personal protection. It requires a lot of time and commitment on your part to provide such specialized training, and that too may not end up giving you the desired output. That is why you should get help from professionals who can expertly handle and train your dog to become your personal protector. We recommend to check out https://www.totalk9.co.uk/.
Final Words:
There are many misconceptions regarding personal protection dogs, none of which are true. However, the one thing that stands true about these specially-trained dogs is that your family will remain safe 24/7 under their guardianship. Personal safety holds utmost priority in any family, and having these friendly companions by your side will ensure that no matter where you are. And while you may toggle with the idea of choosing to buy and train a dog for personal protection, it is always a good idea to get professional help when dealing with animals.