Buying a motorcycle for the first time is as thrilling of a task as riding it for the first time. It is an experience you will take to your grave as the freedom and pleasure of realizing the speed machine in front of you is unlike any other. For many people, it is even the beginning of exhilarating experiences, freedom, and long-lasting memories.
But there's one thing that every motorcycle nut wishes they could correct by going back in time, is to the day they brought their bike to avoid some mistakes while purchasing it.
So, how to pick your first two-wheeler? Here are some essential tips for all motorcycle lovers to make your experience memorable for all the right reasons: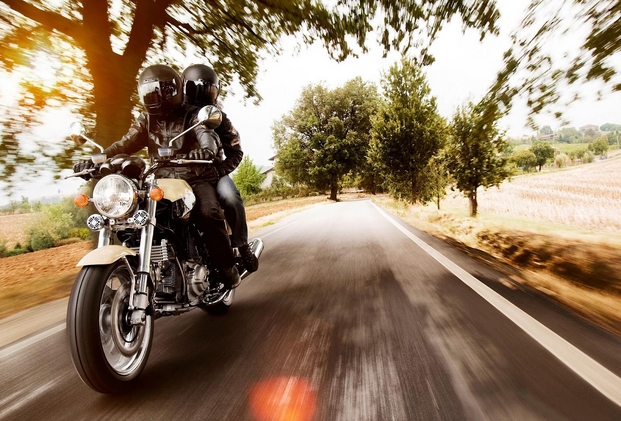 1. Know all the Types
As there are tons of different types of motorcycles available in the market, matching the needs of every kind of rider, you have to pick the one that suits you. Not all bikes fit into one style or another, so you should have at least an idea of what you're looking for:
There are sports bikes, cruiser bikes, naked bikes, touring bikes, cafe racers, off-road bikes, and adventure bikes.
2. Consider When You'll Ride
To find the perfect motorcycle, you need to think about why you are buying it and what you want from riding in general? Think about whether you're buying it to make your daily commuting to the office easier? Or because you want to test your racing skills? Or there's a long road trip waiting ahead of you?
Most importantly, consider whether you will ride it on urban or rural streets because urban riders usually favour smaller and lighter bikes while rural riders favour big, adventure bikes that can take anything.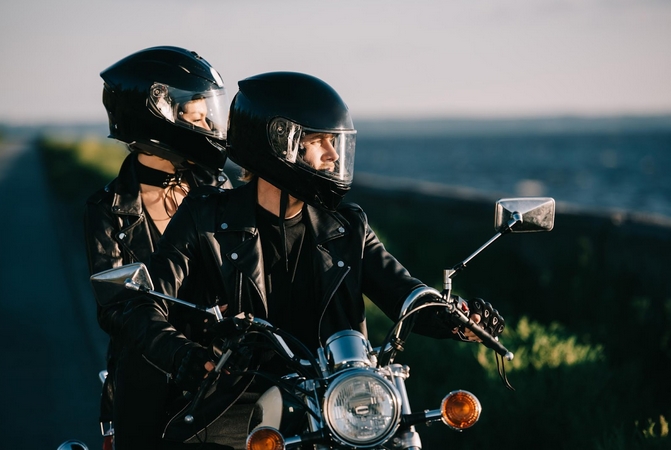 3. Weigh Your Options
Finding the right bike is all about weighing the options lying in front of you. Do you want to buy a new bike or a second-hand one? While a new motorcycle is obviously more thrilling and fantastic to look at, a used one is a good option if you're a beginner. It will teach you a lot of things with every dings and scratch. So, consider your budget and then come to a decision.
When you have decided on that, move on to the quality gearing you'll need to ensure a safe and pleasurable experience. It includes a riding jacket, pants, gloves, goggles, boots, and helmet. As you're trusting your life on this gear, don't hesitate to spend a little extra on it. Buy it from a good store rather than online so that you can try and feel it.
4. Pick a Suitable Bike
A suitable motorcycle refers to a vehicle that is a comfortable fit for your body. While riding a bike, your body has a much closer relationship with it, so make sure it is relaxing by spending some time feeling its height and weight. Do your arms reach the handlebars easily without shifting in the saddle? Do your feet comfortably rest on the pegs?
You must pay attention to these small details to ensure a smooth riding experience. The biggest mistake that beginner riders make is failing to check if the vehicle is the right fit for them.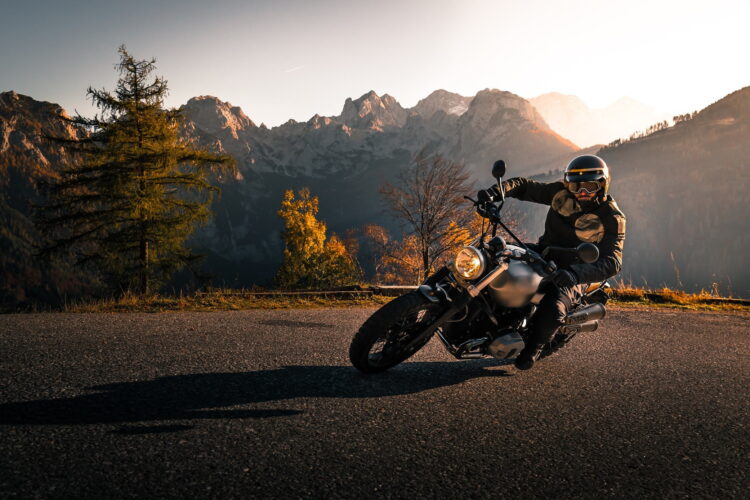 5. Consider the Horsepower
When starting as a beginner rider, consider buying a bike under 600cc. As a new rider, you don't want to start out with a powerful bike as it can be dangerous.
Buying a bike with a smaller engine helps you save money.
Small engine motorcycles are typically easier to handle.
They allow you to learn the technique of riding on roads.
They're easier to sell when trading for something more powerful.
You need to look at the bike's horsepower to avoid unfortunate circumstances from occurring.
6. Customize Your Vehicle
Customizing your vehicle according to your riding style is a core part of purchasing. Maybe you want to enhance the sound of your first cruiser, add a windshield to ensure comfort for long journeys, change the handlebars, or replace the tail light. There's so much that you can add to and remove from your first motorcycle to enhance its look and feel.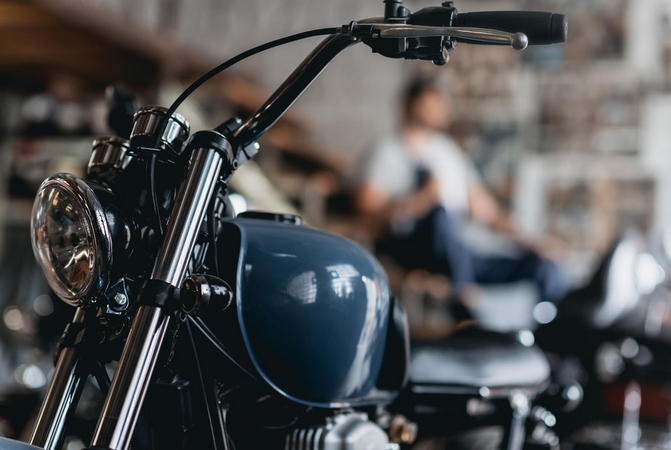 7. Check the Paperwork
If you decide to go for a second-hand motorcycle, you'll need to do a little extra due diligence on your paperwork. Before purchasing your bike, take time to ensure if it requires motorcycle parts fabrication from suppliers like sunwayautoparts.com and that its paperwork is squared away, including the Vehicle Identification Number, legality of the motorcycle, signatures, liens, etc.
If the seller seems evasive about the vehicle's records, stay on the safe side. Don't buy from that person, as you don't want to spend thousands on a bike that might get you tied up in legal troubles. That's why checking the paperwork, especially of a second-hand bike, is so important.
8. Insurance is a Must
Having a motorcycle insurance policy on your first bike is a must so that you can take it out on the road. It mainly covers the same things that typical automobile coverages do, such as liability insurance for injury or property damage and collision insurance to assist you in replacing or repairing a bike. Or underinsured insurance to protect you against not carrying an acceptable insurance policy.
Nowadays, you can easily find companies selling insurance policies with attractive features. As it is something required by the law, you must tack it onto your purchase.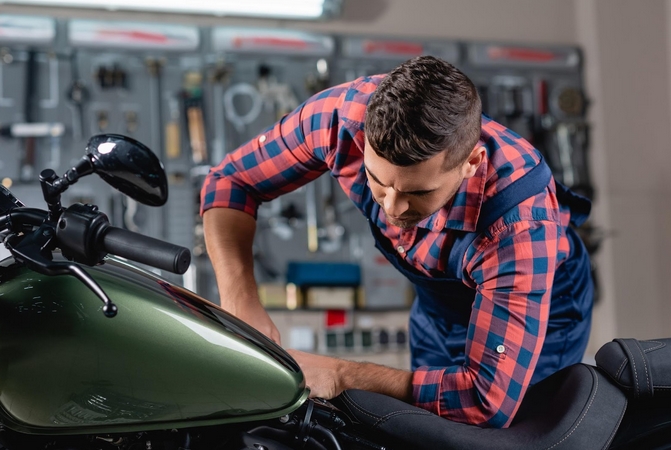 Final Words
Motorcycles are not just vehicles but a way of expressing yourself. Buying it for the first time can become an intimidating process, but you'll need to navigate through those twists and turns in order to have a great ride. As popularly said, at the end of every road is the beginning of a new journey. So, take your time in choosing a model that defines you. But don't ignore practicality and functionality.