What were the earliest laptops like? They had a big, chunky, bland design, inferior battery life, and a lousy user interface. It looked like a pipe dream that a portable computing solution could ever exist! However, laptops and mobile devices now far outnumber traditional desktop computers.
The technology pioneered continually develops and diversifies into new devices, new opportunities, and alternative approaches to problem solving and computing services. These include, for example, the ongoing shrinkage of the physical space, the progression of mobile broadband technology, and even the smartphone in your pocket.
Ways Technology Can Benefit Law Firms
According to Casey Shomo law, the growing influence of technology in all aspects of work comes in handy for both law firms and corporate law departments. It impacts not only the methods by which work is accomplished but also the volume and types of work that are now possible. In addition, lawyers and legal professionals communicate with one another and their clients in many ways.
The systems we have in place can be honed, serving our clients better, while thinking outside the box all critical components in the legal sector can improve with time. However, by not keeping up with technological advancement, law firms will be left behind. Make sure that doesn't happen to yours.
After all, to stay relevant in today's modern world it is crucial to stay digitally relevant with updated technology that can only serve to enhance your business. As technology improves with each passing day you will also find that complicated tasks that took considerable efforts and time from your side can now be fulfilled in a matter of a few minutes with the help of technology.
There are various ways through which technology can leave an impact on the legal world of law firms. Take a look at these five benefits your practice may reap from embracing technology.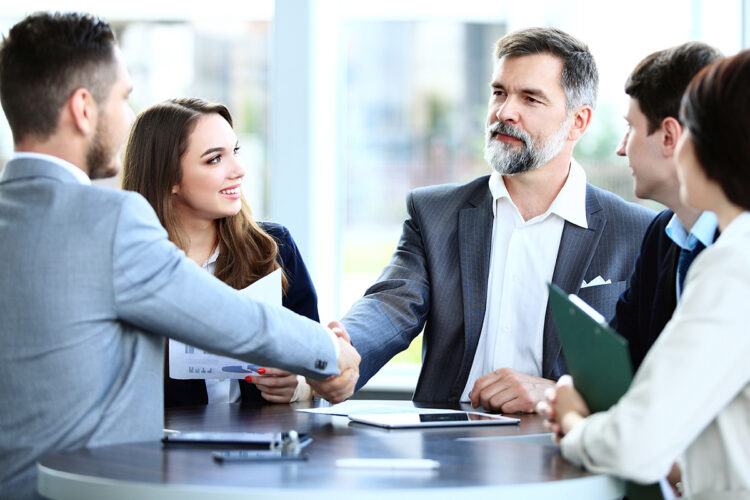 1. Effectiveness in Lawyer/Client Communications
About two-thirds of legal firms enable their lawyers to telecommute. Diversifying the methods they connect with clients and each other allows attorneys to operate remotely while using unified communication technologies. The new technologies used by attorneys will enable them to work more efficiently.
The lawyer's skills allow him or her to communicate with clients no matter where or when they are required. Lawyers and clients can interact through instant messaging, email, phone, or web conferencing when using Unified Communication and Collaboration systems. In addition, when clients choose to speak with their attorneys in an alternate location, they can use the Internet instead of making an in-person trip to a legal office.
Remote communication is not only helpful but it is extremely crucial nowadays with most lockdown restrictions still as prevalent and active as ever. If your region enforces lockdown restrictions, it would become impossible for you as a firm to work together physically. This is where technology can come in handy and help you communicate virtually with the rest of your firm. All you need is a reliable internet connection, a camera and a software application designed for conferences and you are good to go.
2. Automating eDiscovery
Before preparing a case, attorneys must spend a considerable amount of time going through papers and searching for relevant evidence. With the advancement of technology, most of these papers are now digital. Evidence may be found in email, mobile devices, database archives, or Internet of Things devices.
Analytics used in eDiscovery automation software speeds up the process by searching for keywords and phrases to get relevant results. While simplifying the process by eliminating redundant paperwork is another advantage of automation. This means that you can research and review your case in a shorter period of time which allows you to get more comfortable with the case's details and gives you ample time to boost your confidence.
The Internet is vast and there is almost no information in this world that isn't present there in one form or another. Instead of digging through needless amounts of research files, books, texts, notes and paperwork, all you can simply do is make a few searches on the search engine and find exactly what you are looking for.
It's not just about saving time – it's also about saving yourself away from the stress and headaches that can occur with hours of needless paper research.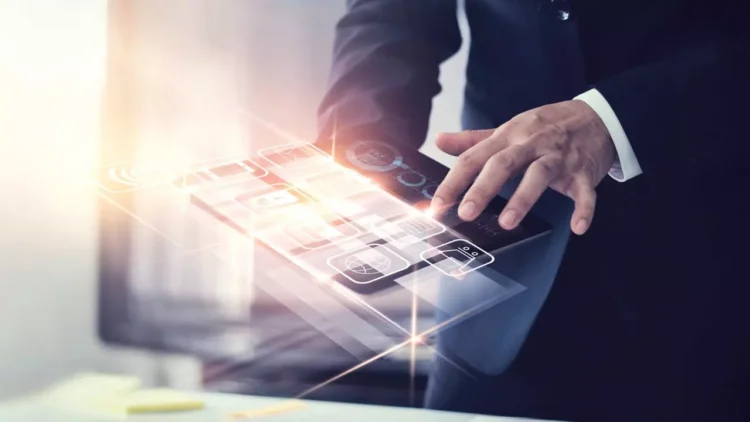 3. Reducing the Complexity of Case Management
To better satisfy the demands of legal case management, digital business management solutions have been adopted. Many of the case management procedures can be fully automated using the program. These include scheduling critical dates, organizing contact lists, maintaining documents, and inputting data for invoicing. In addition, everything necessary is saved in a consolidated database, making access quick and simple.
Sharing papers with other lawyers in the company is made easier thanks to digital case management. Additionally, these web-based case management tools are available remotely. What this means is that you basically get a free digital assistant of your own that is more than willing to store, manage, and share important case documents and files for you in a short period of time.
These software have time and time again helped firms improve their productivity and management. Since files can be accessed virtually any time now, lawyers don't need to go through countless documents searching for each legal detail. These software have also improved search functionalities. What this means is that whatever old document you want to access can be easily done so simply by typing in a few words.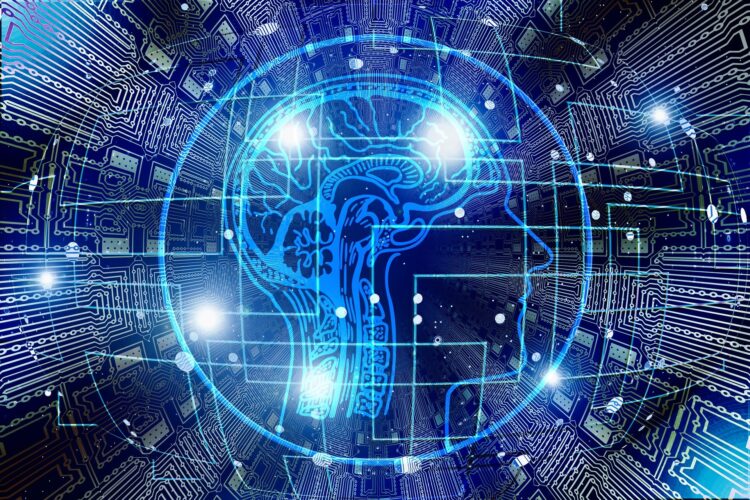 4. Taking Advantage of Analytics
The application of cognitive analytics by attorneys assists in the automation of lengthy and routine legal procedures, such as analyzing natural language, to analyze difficult assertions in legal documents, and the automation of lengthy and routine legal procedures. By getting the analytics of a legal case and its details, you can get a hands-on direct report about important case details.
You can use this to the advantage of your firm and analyze the discrepancies and faults in your case that can be used against you by the prosecution or the defense in court. These analytics can take your law firm to the next level with their precise details. They also save a lot of time and research that you would have been otherwise forced to do.
Essentially, analytics tools can help you get the same information and reports that you would have spent hours of your time getting. Proper utilization of such analytics can help your law firm bolster to greater productivity, reputation and team communication.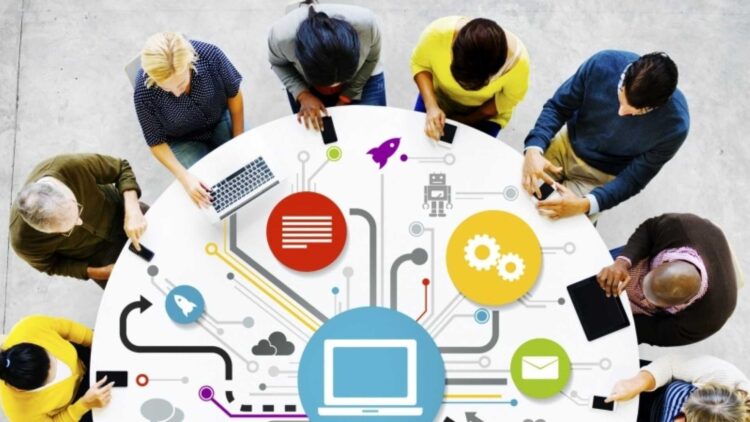 5. Developing Online Communities
Efforts to connect poor and disadvantaged people with pro bono legal assistance, resources, and counselling through online communities make a real difference. Moreover, lawyers and law students can use these networks to exchange information, discuss problems in the profession, and learn from one another.
LegallyMinded is an online forum for practising lawyers which is affiliated with the American Bar Association. Social media is also increasingly being used as a networking and collaboration arena for attorneys.
Lawyers who are active on LinkedIn might benefit from building relationships and learning new skills because of the platform's emphasis on career advancement and networking. But Twitter, Facebook, and YouTube are also beneficial for marketing purposes. For example, attorneys can upload videos, links, and different types of material and engage in conversations in online forums.
Stay Current with Technological Change
As more software, platforms, and communications technologies are introduced, the legal profession is undergoing a fundamental transformation. As a result, a growing number of legal firms are putting their faith in digital transformation.
However, the necessary transformations can only be made with the proper technical base. Therefore, your firm must work with the technology supplier to have access to the essential tools.