They may have been enormous and scary, but we're still fascinated with dinosaurs of all kinds. Maybe it's the impressive skeletons in museums that make us love these amazing creatures, or maybe it's because we can use our own imagination to decide what these creatures were really like. Either way, dinosaurs are extremely popular and we all love encountering models of them on our travels.
The good news for dinosaur enthusiasts is that more and more places are opening up that allow you to encounter dinosaurs and envisage what they may have been like if they were still alive today. From theme parks and museums to cafes and parks, there are lots of amazing dinosaurs themed places for dinosaur fans to explore. In fact, you can even encounter dinosaurs at mini golf courses. Keep reading below to find out more:
What is Mini Golf?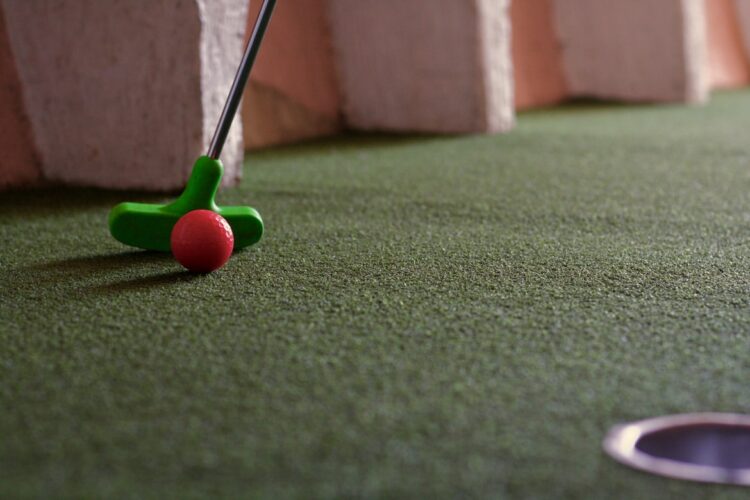 Miniature golf, also known as mini-putt, mini golf, putt-putt, or crazy golf, is a spinoff of the sport of golf, concentrating exclusively on the putting part of the sport. The aim of the game is to try and get your ball into the hole in as few shots as possible. The winner of the game is the person with the lowest number of shots overall.
Similar to golf, mini golf is played on a course made up of a number of holes. However, unlike golf, these holes are located only a short distance away from the tee. In fact, there is usually no more than 10 yards between the tee and the hole.
While some mini golf courses are fairly plain with just grass, a few bends and a few ramps, others are much more adventurous. For example, some mini golf courses have obstacles such as tunnels, ramps and tubes, and others have moving obstacles like windmills too. All of these things make the game of mini golf more interesting.
Why is Mini Golf So Popular?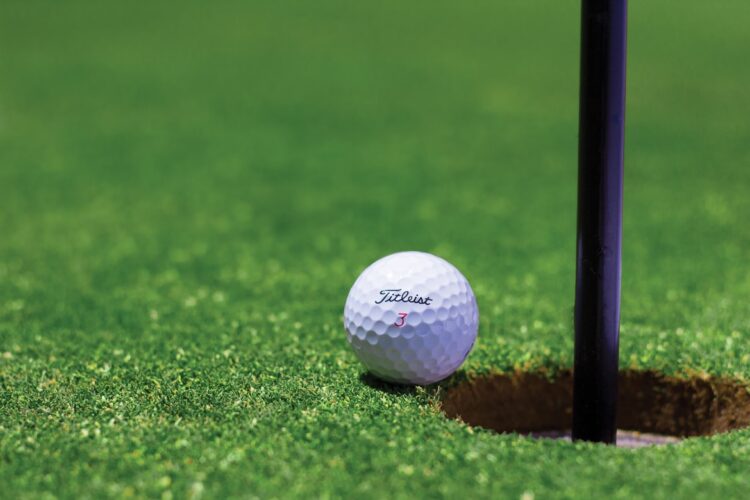 Most of us have played a round or two of mini golf at some point in our lives. The competitive, easy to learn nature of this sport and themed environments, such as dinosaur-themed mini golf, make mini golf an attraction that nearly everyone loves. But why has mini golf remained so popular for so long?
Mini golf has been around for over 100 years, and today the game is as popular as ever. One of the main reasons for this is because it is a sport that brings people together. Not only that, but it is a sport that anyone of any age can enjoy. Another reason this sport has remained so popular over the years is that there are lots of varieties of mini golf available for people to choose from. Not only is there indoor and outdoor mini golf but there are also lots of different themes too, including dinosaur-themed and pirate-themed mini golf.
Over the last few years, we've seen a huge increase in the number of different types of mini golf available for players. This has led to a huge resurgence in the sport, with teens, in particular, enjoying this sport. The reason for this is simple: teens are always looking for instagrammable environments and moments. The immersive themed environments of mini golf courses are the perfect place for these moments.
How Has Mini Golf Changed Over the Years?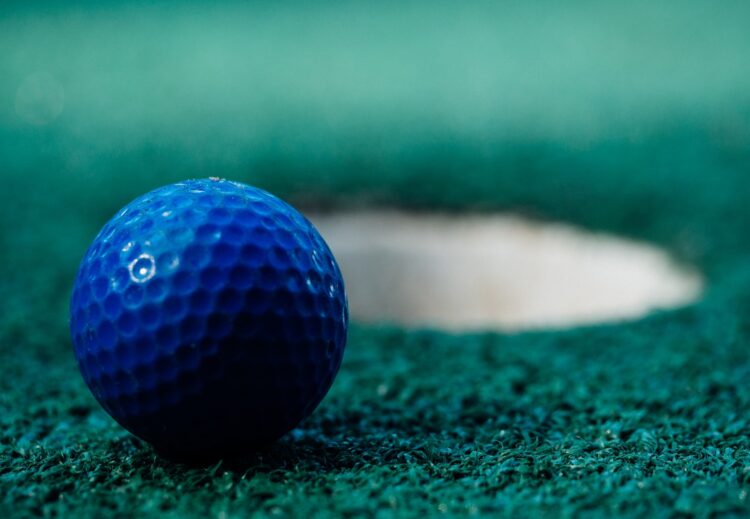 For most of its existence, the game of mini golf didn't really alter very much at all. Although the course designs were diverse, there weren't many infusions or immersive environments. However, recently we've seen several improvements in mini golf courses. Today, mini golf courses offer fully immersive environments that transport players to a whole new world. For example, some courses can transport you to an alien planet, the jungles of Africa or back to the dinosaur era.
Recently, we've also seen mini golf course developers introducing technology into their courses. They fuse all of the classic elements of the game with technology such as life-size animatronic dinosaurs, as dinosaurs.com provides, to make the game more interesting and fun for players.
The Best Mini Golf Course Themes
Here are some of the best mini golf course themes that all mini golf enthusiasts must try:
Dinosaur theme
Jungle, Tropical and Rainforest
Lost World theme
Adventure theme
Nautical theme
American theme
There are lots of exciting and interesting mini golf course themes; however, the best mini golf course theme has to be dinosaurs.
Why is Dinosaur Mini Golf the Best Type of Mini Golf?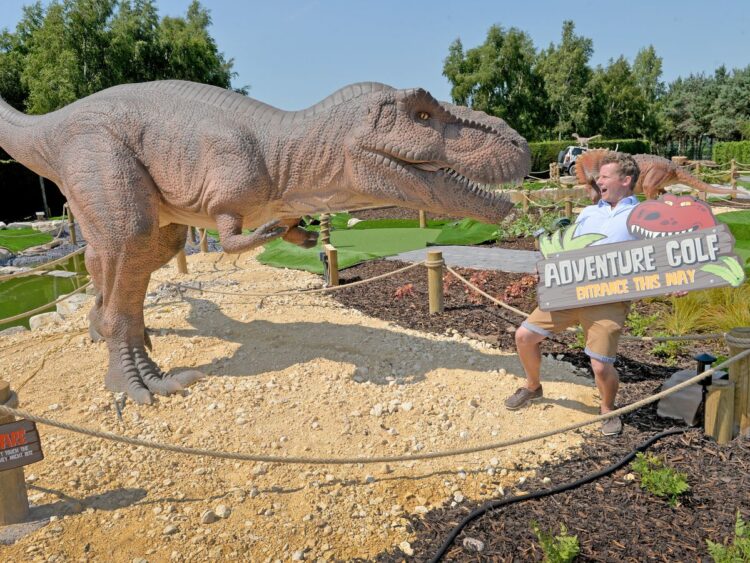 If you've played mini golf in the past, then you'll know just how good this sport is. However, in our opinion, no type of mini golf is better than dinosaur mini golf. Dinosaur mini golf brings together two of our favourite things: dinosaurs, and sport.
While you may be thinking that dinosaur mini golf is just the same as other types of mini golf, with the odd drawing or painting of a dinosaur dotted around the course, this isn't always the case. Some dinosaur mini golf courses feature animatronic dinosaurs that not only look and sound like the real thing, but they can also move like a real-life dinosaur too. In fact, the dinosaurs used at many of these courses are as realistic as the ones you see in dinosaur movies such as Jurassic Park and Jurassic World.
Another great thing about dinosaur-themed mini golf courses is that many of them also include some fun facts around the course. These fun facts and quizzes allow you to learn lots of interesting things about dinosaurs including where they lived, the type of food they ate and why they became extinct. This means that dinosaur mini golf is not just enjoyable; it's also a learning experience.
We all love dinosaurs, and the good news for dinosaur enthusiasts who love these scary, giant, impressive creatures is that you can now see them more than ever. In fact, there are dinosaur models all around us. Not only are they at dinosaur museums, but they can also now be found at other places, including mini golf courses. Dinosaur mini golf courses are amazing. Not only are they exciting and competitive but they're also enjoyable for people of all ages. If you love dinosaurs and you want to see some impressive animatronic models, why not visit a dinosaur mini golf course near you?