The festive season holds special importance in these fast modern times where there aren't many opportunities to get together with all your loved ones throughout the year. With the Christmas holidays looming just around the corner, now is the perfect time to start planning a gathering for all your closest and most significant. While many will be doing just that come December 25, why not take the festivities to the next level by organizing an outdoor party? We imagine this proposition is especially appealing to those that happen to find themselves in areas below the equator, however, thanks to current global weather patterns, even those found in the Northern Hemisphere needn't miss out.
With that in mind, it's important to note, that having a party set outdoors isn't going to be without its challenges, and some extra steps and precautions will need to be considered for it to be a success. We've put together a list of tips that will guide you through hosting a fabulous outdoor Christmas party with a minimal amount of stress, where the guests will feel loved and welcomed, and the occasion will be one that's fondly remembered by all.
Preparing the Groundwork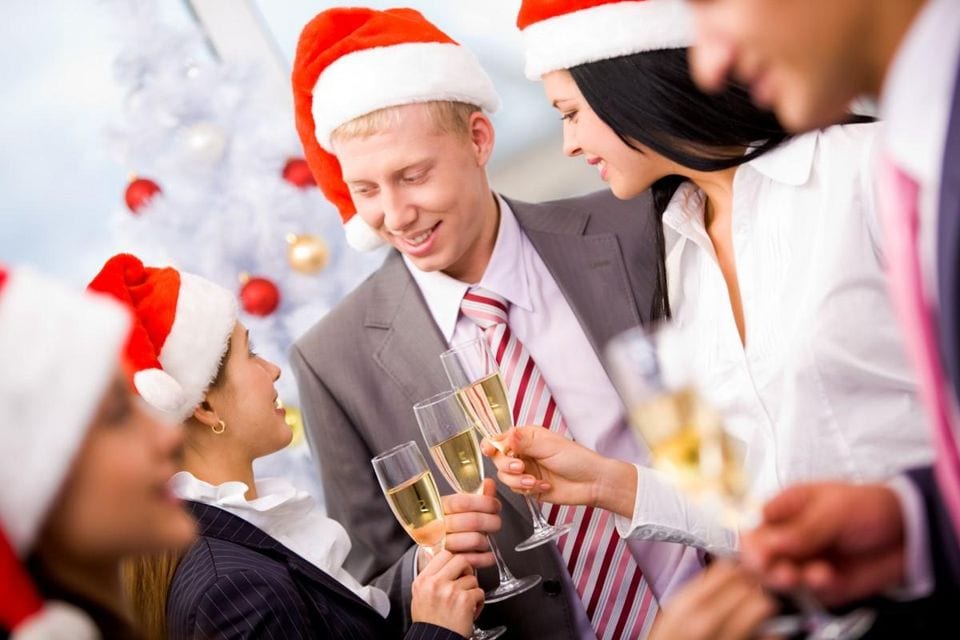 One of the first things you'd want to take care of is fairly obvious – invitations. You'd want to make sure that you assess the number of attendees as soon as possible, as this will later guide you with your choices in terms of the supplies needed to adequately provide for all those that will be coming. After you send off the invites early and gauge the attending numbers, you'll need to prepare for such high traffic. Since music and dancing are at the heart of every party, a big crowd can easily turn into a stampede. That's why, ideally, you need a designated dancefloor that will keep all the merry shakers and movers away from the tables and decorations. A paved or cemented area in your backyard would be perfect, however, there is also the option of isolating a patch of grass specifically for that purpose. Of course, you can't keep people completely secluded if you wish them to have a good time, so expect that most of your lawn will inevitably experience some dance moves, too. Be mindful that this could lead to a compacted lawn and you'll need to treat it accordingly after the fact. As the name implies, a compacted lawn result in soil that simply doesn't have enough room to breathe and as such one of the methods to bring it back into shape is through the process of aeration.
After burning up the dancefloor, your guests will want to sit down, eat, drink, and chat, so it's equally important to prepare an adequate number of seats. To make it truly fabulous, don't just settle for chairs – add some lounges and benches to the mix. Bear in mind, there's no need to purchase all these seatings, you can simply hire them for the party.
As for the food and drinks, most hosts love to prepare some of their special meals and snacks, along with some home-made Christmas cookies. However, as a host, you should perhaps focus your efforts on the social interaction you have with your guests instead of slaving over a stove or grill. Nice weather might seem like a perfect reason to spend time around the barbecue, but such a large get-together can be a bit much. Our advice is to keep your own food simple and unique and choose one of the numerous catering services to take care of the majority of the load.
Go the Extra Mile with Decorations and Entertainment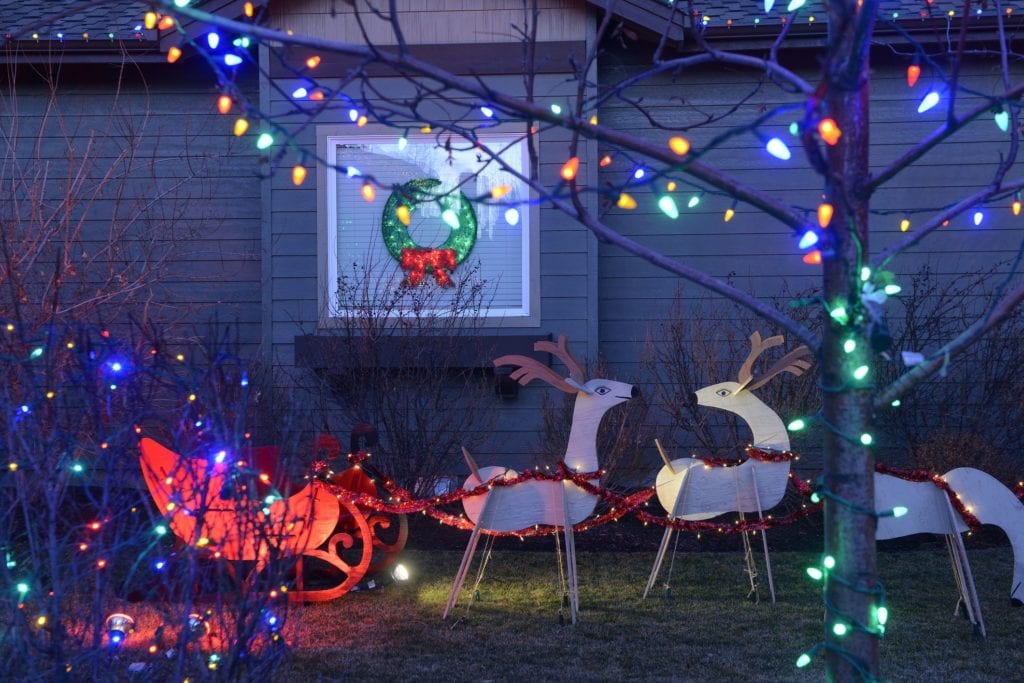 Yule classics such as candy canes, bonbons, or tinsel are an integral part of the Christmas decoration vibe, but our goal here is that your backyard is set apart from the rest. For a truly memorable experience for your guests, you need to go the extra mile and come up with some decorations of your own.
Another reason why you need to boost your party's entertainment factor are, of course, the kids. Already restless, the energy levels of these little creatures will no doubt triple in this festive atmosphere. At the first hint of boredom, they'll start to harass their parents and easily cut the time for many of your guests at the party short. Having a trampoline or renting a jumping castle is an excellent way to both focus and expend their youthful energy, but it's crucial to prepare an extensive list of games in advance to keep the young ones as equally entertained as the grownups.
Don't Take the Weather for Granted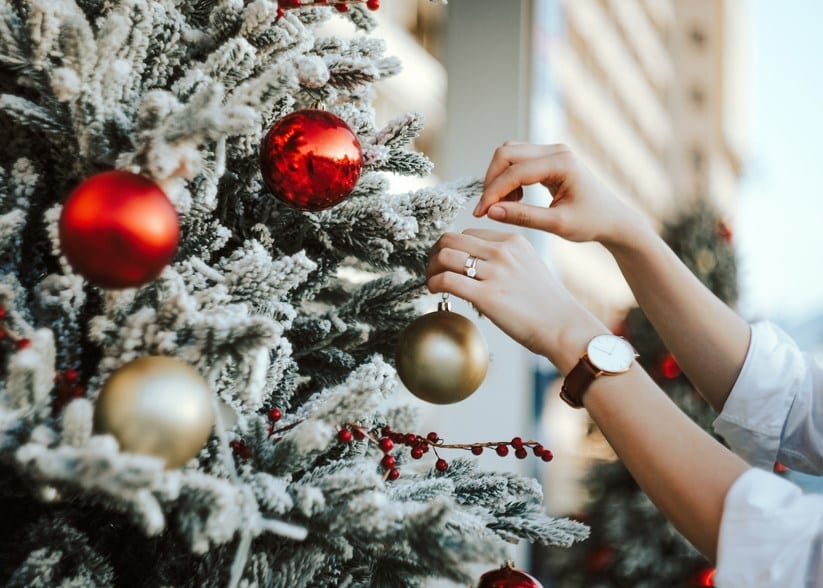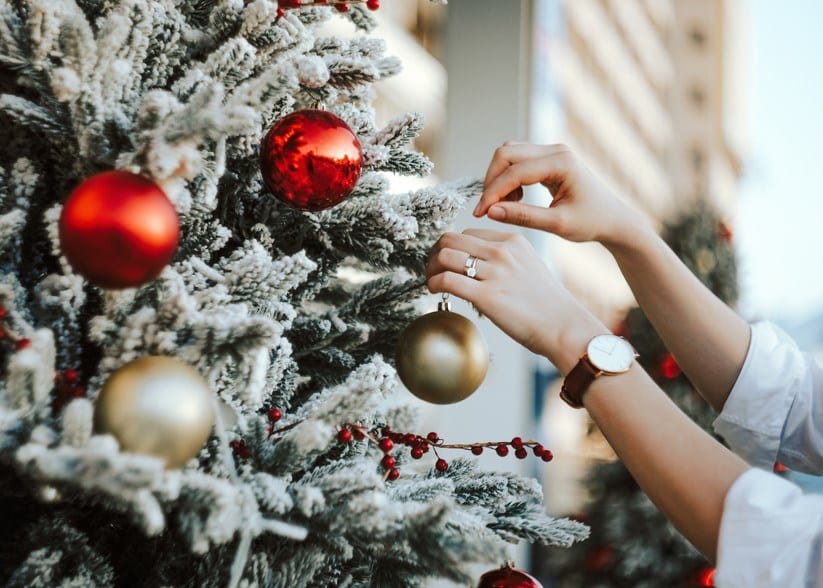 As we've stated earlier, depending on which side of the globe you live, hosting your Christmas party can involve a few additional weather-related factors that need considering. Whilst traditionally we might expect snowfall during this period, it is equally likely that this holiday is spent celebrating in shorts and flip-flops. Your guests will be able to enjoy the heat only if there's enough shade they can occasionally retreat into. If your backyard doesn't contain many shady areas don't forget to prepare some beach umbrellas that can be strategically placed throughout. If your budget allows for it, you can even hire a dedicated marquee which will make the party truly fabulous.
And since we're talking about keeping your guests cool and comfortable, it's equally important to keep them hydrated too. While eskies loaded with ice and drinks may be a classic (and most convenient) option, it might not be enough to cater to all the guests and you might consider an outdoor bar option. With many ideas to choose from, and if you're feeling the DYI bug, you can even set one up yourself. However, much like the food options mentioned earlier, you can outsource the bartending to someone else.
Lastly, don't forget that mosquitoes love the hot weather as much as you do. Remember to place citronella coils (or candles) in strategic places around the backyard so your guests don't end up covered in bites.
Into the Night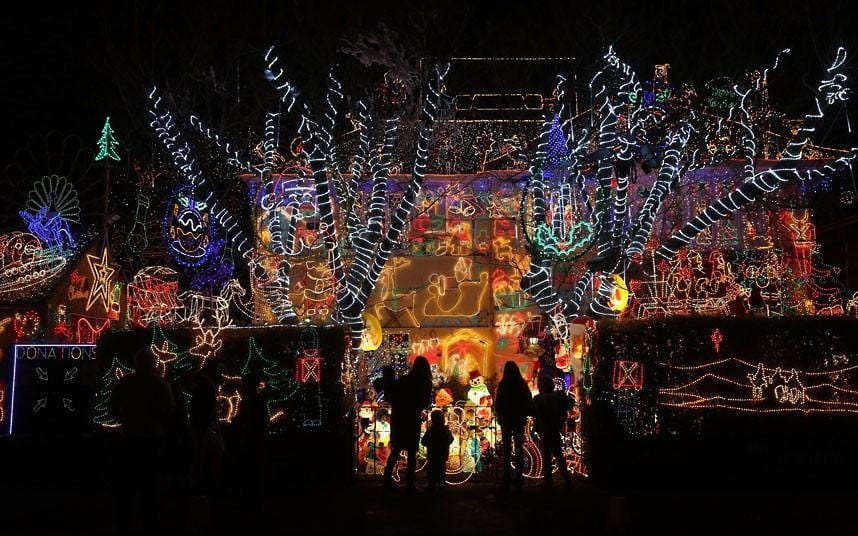 As your Christmas party carries on into the night, it's important to arrange various light sources to prevent your guests from scrambling around in low light. Themed candles and fairy lights are perfect to establish a relaxed and festive mood. If there are many kids present, flameless candles are a popular, safe, and worry-free alternative. If you aim to save electricity, you can keep the magic alive by using solar-powered units.
We've thrown a number of different options your way in which you can plan and execute a fun and memorable Christmas party in your very own backyard. Remember to start planning as early as possible, crunch the numbers when it comes to food and drink, and be mindful of all your guests' needs and wants and you're guaranteed to make your party be remembered fondly by all those that matter to you the most. Happy holidays!