Purchasing a truck camper is an excellent investment for your future camping and road trip adventures. Choosing one that suits both your wants and needs could be a challenge; aside from having a variety of camper options available on the market, there are also some critical points that you must consider before purchasing one.  
1. Truck Model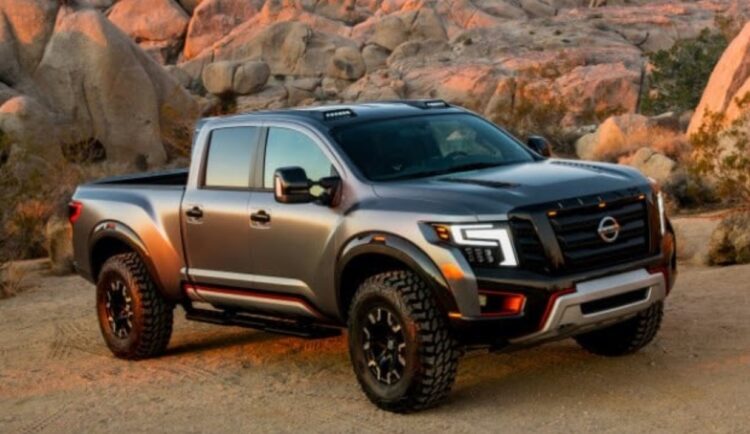 In buying your most awaited truck camper, you must take a moment to assess your truck. Manufacturers out there enable a car to carry a trailer correctly on its back, so you might want to check if yours is one of them before pushing through.
The Chevy Silverado, Nissan Titan, Toyota Tundra, GMC Sierra, Dodge Ram, and Ford F-Series are the usual truck models combined with a camper. If you own one of them, you might want to visit the official website of Camping101 to know more about the type of trailers that would perfectly suit the trailer the truck model you have.
2. Size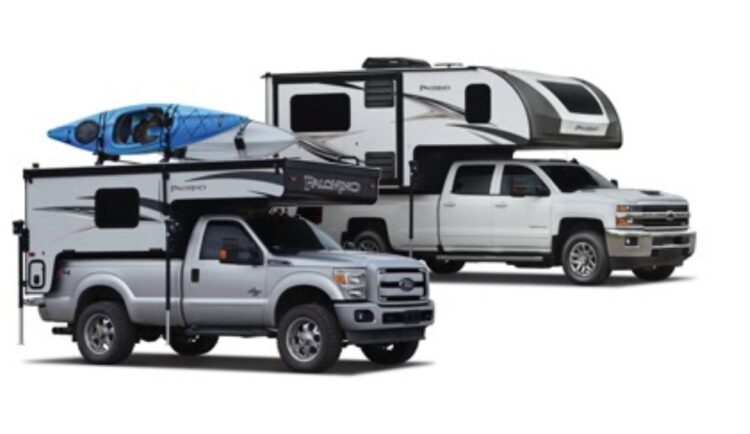 If your truck is one of the example models above, then your next step is to check the size truck bed you have. For truck campers, you would typically look for short and long bed sizes.
The weights may vary between a half-ton, three-fourth ton, one ton, and above; it is essential to make sure your truck would handle the right size camper.
3. Purpose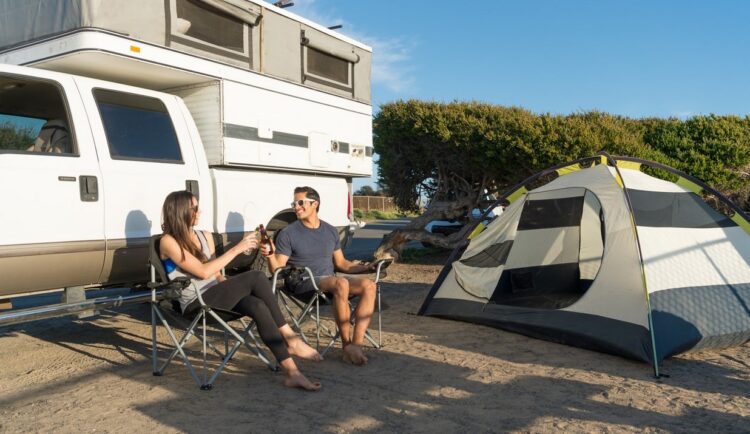 Whether for road trips or camp trips, it is essential to identify your purpose in buying a truck camper. The amenities and design of your trailer may vary on how and where you would usually use it.
4. Stabilizer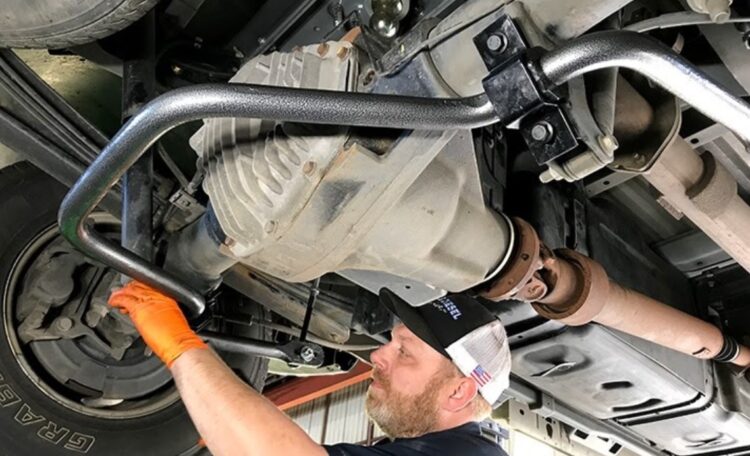 It would be best to know if your vehicle requires a sway bar or stabilizer if you tow a boat or other trailer when the camper is in place.
The improper weight distribution could damage the trailer you are towing and even your vehicle. Beefing up the suspension or adding anti-sway bars on your truck might be a great option to counter the additional load weight.
5. Storage Capacity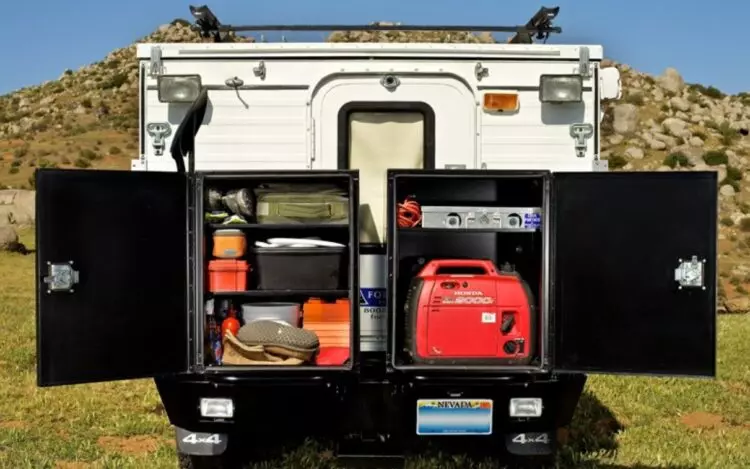 Before making a final decision to purchase, you must always check what your truck camper would and could hold.  Your particular situation and purpose would dictate what you require the trailer to keep and what equipment is not essential. However, there are basic things you should check for in terms of storage capacity.
It would help if you chose a camper that could hold items like bedsheets, sleeping bags, RV-friendly toilet paper, containers, and cooking supplies. You also need storage for other supplies such as flashlights, camping chairs, rope, tarp, and camper locks too. Some campers have a storage extension kit.
In short, you must assess what you would use the camper for, how often you would use it, and identify the things you would store in your trailer.
6. Tow capacity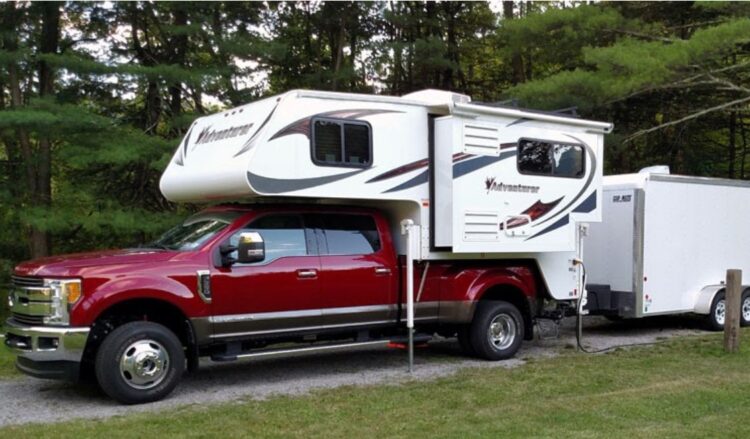 You also need to analyze your truck's hitch and tow capacity if you ate considering buying a camper. You have to make sure that your vehicle fits to handle the rig you wanted.
You could check your truck's manual and call your mechanic to get some initial advice. If your vehicle needs to modify a camper's installation, note that it could require additional costs.
7. Camper Type (Hard Side or Pop-Up)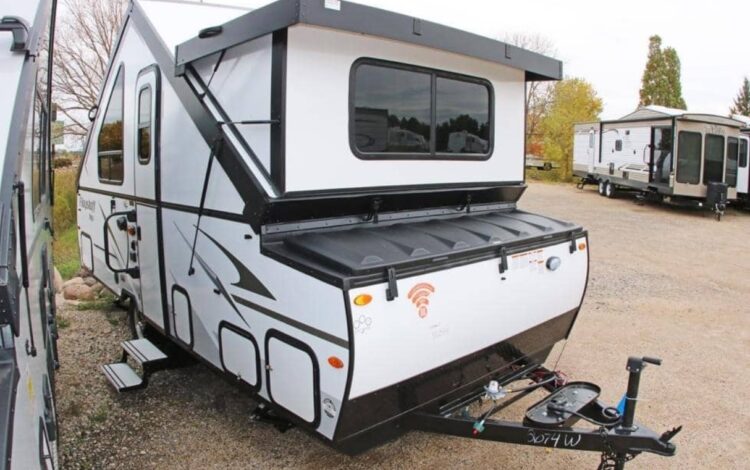 There are two traditional types of campers known as Hard side and Pop-up. Pop-ups weigh less and more comfortable to maneuver, and of course, it would cost you less. At the same time, Hard Side campers offer more storage capacity, improved insulation, and are altogether more cozy and homey. Either of the two would work best if you choose to base on your needs, destinations, and time of travel.
8. Potential Expenses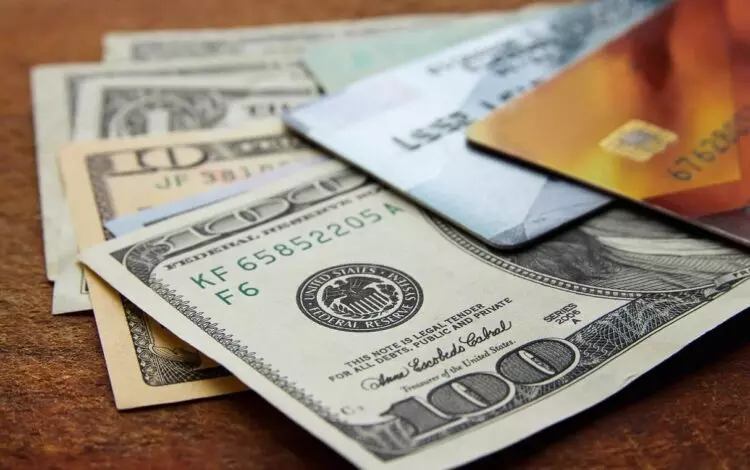 Before getting a truck camper, you might want to assess and evaluate the potential expenses you might incur. Indeed, having your trailer could allow you to save money in the long run, especially if you travel and book hotels frequently.
However, it could help if you kept in mind that there's also a need to spend money on essential things, including electricity and water connections and dumping fees for waste management of your own camper's restroom.
You might also want to examine the difference in your gas mileage for added weight, the truck or car maintenance costs, and for screens, windows, and seals on your camper.
It would be wise to determine the camper features and configurations that satisfy your requirements and even your budget.
9. Insurance and Taxes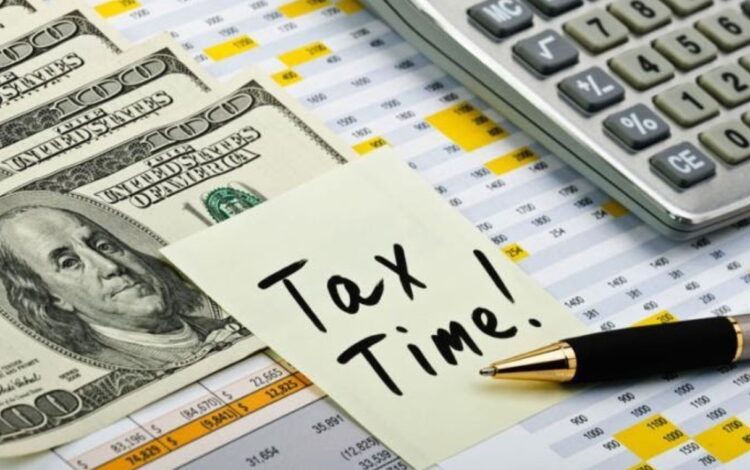 Purchasing a truck camper would never be complete without those pesky details such as taxes, insurance, and transferring the title to the rig.
Not all states require insurance, so you might want to look first at your local regulations for further details. Still, it would be a wise move to purchase insurance for your truck camper in case of an emergency.
Also, be mindful that you have to pay taxes for purchase costs and few additional fees for title transferring; these fees are quite inconsiderable along with any insurance requirements. You have to consider it in determining the costs you might have to pay.
10. Examine the Features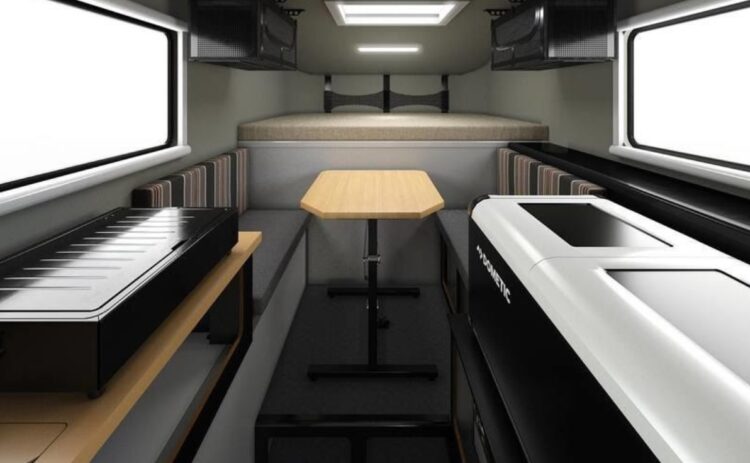 Lastly, before getting a camper, you must examine the features it is equipped with to make sure it would meet your specific needs. For example, most of the smaller camper options do not have a bathroom at all. Instead, you have to use on-site facilities or other alternatives; While most larger campers offer a full-service bathroom with a shower, toilet, and even a sink.
If you choose a slide-out camper, you have much more space to relax and rest in than you would without adjustable slides. But, you must note that slide-out campers might come at a much higher cost, and they also weigh more than non-sliding ones.
Conclusion
In purchasing not just a camper but also in anything, you must always evaluate your investment's purpose, decide how often you would use it, and what you plan to do with it.
Preparing and planning is a must; there are several things to consider to make your investment and expenses worthy.