It was the Canadian singing legend Joni Mitchell who once said, "With a painting, you don't have to go back and paint it again." It was the fool who didn't know what they got themselves into when doing some DIY at home that did have to go back and paint it again.
I am of the opinion there are two types of people in this world; those who love painting interiors & would see it as a bit of fun, and those who dread the idea of waking up on a weekend morning to throw on some old clothes and get to priming a surface. Yes, painting can be the most exciting way to spend a weekend when the working week is over, or it could be your personal idea of hell.
For many people that would see themselves as falling into the latter camp, you will want to know as much about paint as you would watching paint dry on a wall. Paint can be quite exciting though when you crack open a can lid and get the chance to work with all kinds of paint. In fact, the world of paint is full of mysterious features and formulations that can make paint work in your favour. Whether you're about to redecorate a living room, have a bedroom that needs a fresh lick of paint, or are wondering how in heavens you are going to re-paint your front door, it helps to have a few paint tricks up your sleeve.
That is why I have made a special list of four things you never knew your paint needed. Follow my advice, and you could soon see yourself having no problem at all whipping on overalls and getting to it. Let's start with my favourite piece of prime advice.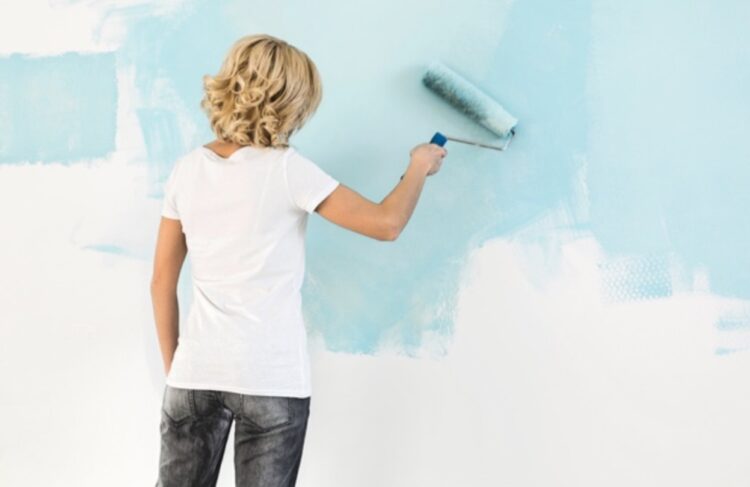 1. For your paint to look good, you need it to be primed
Imagine taking your car to the car wash, and asking the staff to wax the car without washing it first? Or imagine taking a dirty plate out of the dishwasher and putting your lunch on it because it's only going to get used again anyway? If da Vinci can prime a canvas before painting the Mona Lisa, you can prime a surface before throwing some emulsion on.
Primers and undercoats occupy a special place in my heart, as they make any paint job as easy as possible. This is due to these quasi-paints performing the difficult task of making a surface suitable to paint. Paint, by itself, can only do so much on a surface. Obviously, you want it to look as nice as possible, but if the surface isn't playing ball, the finished job will not look as good as you want it to. Imagine you have a kitchen where you have had an extension or conservatory installed to create more space. You'd like to think that you can use the same paint throughout the room. In reality, you're looking at two surfaces which have been plastered at different times and possibly with different formulations, leaving you in a situation where the paint will look different.
A reliable primer or undercoat evens the score, letting paint look unified on every surface. Then, of course, there are different primers for working on masonry and wood outside, but that's another story for another day.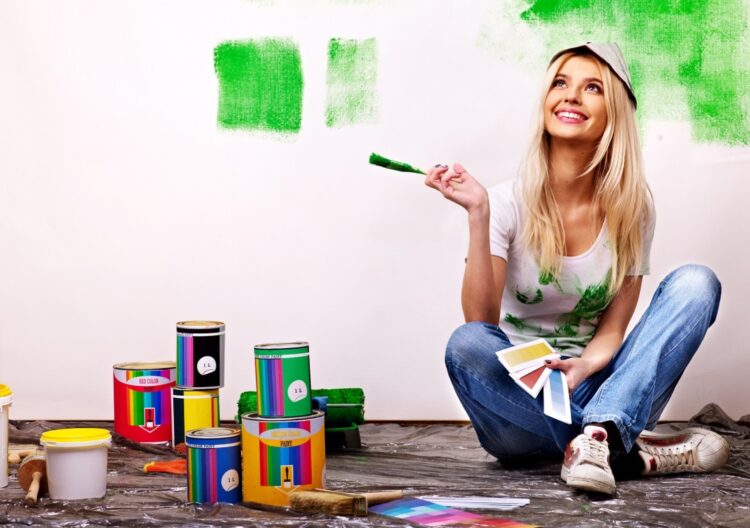 2. For paint to look right you need to know your finish
Ever walked into someone's kitchen and light is hitting off paint like you're looking directly at the sun? Or ever been in an office where the paint is so dull you actively feel your mood shift? The finish of your paint matters just as much as your colour. It can be all too easy to get confused about finishes and overthink things. You never want to be in the position where you're standing in the paint aisle trying to compare a can of satin and semi-gloss, or matte and eggshell, absolutely clueless as to which will work for you. Your paint not only needs to look good, but it needs to have a finish which is functional or, at the very least, complimentary to your space. Here's a little turn of phrase I use, which I like to think helps people know what finish to buy:
Flat to the Matte, the Egg Sat(in) Gloss.
That's the order going from the least reflective (flat and matte) to most (semi and high gloss). I will always recommend that the larger the surface area you're working with indoors, the more you should lean towards less reflective paints. An exception to this would be spaces where people move around a lot, and you want to keep clean, e.g. a school or hospital corridor where a durable satin-gloss would work better than a dull matte.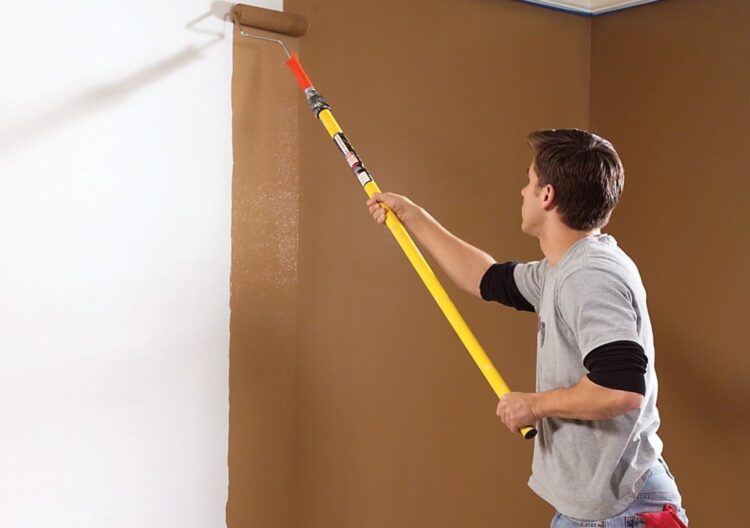 3. Gloss is your best friend when cleaning
Speaking of keeping things clean, there is a time where gloss is a must in your rooms; your skirting boards. There is pretty much a 99.99% chance that if you're sitting in your home reading this right now, the skirting boards are all gloss paint. Are you wondering why?
You might think it has something to do with colours and design, which it does, but there is one hidden secret that makes a gloss on your trim a must-have. It involves hoovers & mops. Whenever you are hoovering around the home, how often do you run the nozzle along your skirting board? I don't mean in parallel. I mean you push the nozzle along it.
Imagine if your skirting was matt paint instead. Do you think you could run the hoover along, or hit a mophead against it without leaving a mark? Gloss paint is your best friend when cleaning floors, doors, and windows. And while you might think "hey, maybe I should paint the wall behind the cooker gloss!", don't. Just get a highly scrubbable matt paint that will let you use a wet cloth to wipe off grease and sauce splatters. I would recommend a reliable acrylic matt like this one from Johnstone's for your kitchen.
For those who noticed I mentioned doors at the start of this article and have been waiting with bated breath, gloss is your best friend too for doors. Just be sure to sand it down and prime beforehand to avoid having a patchy door.
4. When painting indoors, you want it to be "wet" paint
No one likes watching paint dry, but if I ever see you using oil-based paints on your indoor walls, I am going to make you watch it dry as punishment. When painting indoors, use water-based paints as much as possible. The water formulation lets you work faster, apply more evenly, and gives you a faster drying time. Most reliable brands will have water-based paints which have a recoat time sitting around five hours at the most. In comparison, a high-quality oil-based paint can have a recoat time of anywhere from eight to 24 hours, so which would you rather do on a weekend off work?
Now get to painting!
I hope you found these tips helpful, or they at least helped you know something new about painting that you would never have considered. Just remember, as long as interior paint is Flat to the Matte, you'll have no trouble at all.