The flu bug invades homes when the weather takes a turn. It does get a nasty one, causing the flu or viral infection. Now that the coronavirus pandemic is also affecting life and peace, it becomes even more urgent to keep your property disinfected and sanitized. Here are the top home cleaning tips to sanitize your abode.
How To Clean Home After Flu
Bacteria and viruses have a different survival time on surfaces, from 24 to 48 hours. Viral infections can easily spread from one person to another through the air or by skin contact. Unfortunately, frequently touched spaces can become a potential threat since they can easily spread viruses. Therefore, cleaning the home regularly and effectively is important. If you don't have the time or the correct products you could call a top-rated cleaning service such as TucsonMaids.com. What's more important is disinfecting your property like professionals.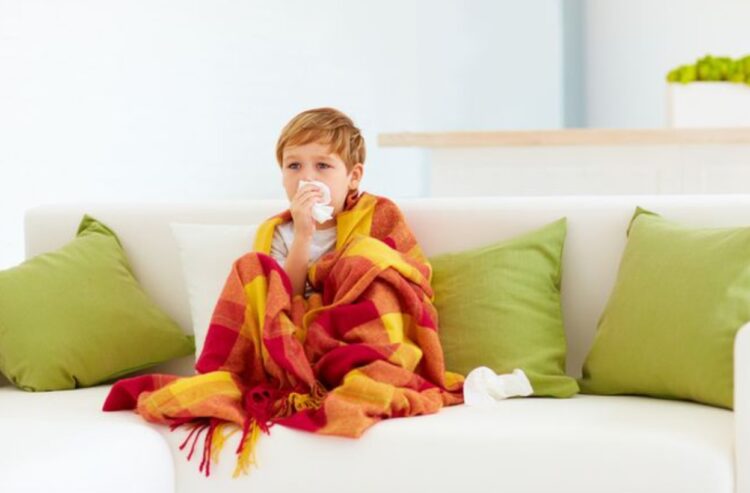 What do you need?
If you have learned how to clean your home after the flu, you will need certain things. These things include;
Disinfectant – You have to buy any chemical disinfectant from the store. If you cannot go out, you can simply use a DIY disinfectant. To make your own cleaner at home, you will need 3% concentrated hydrogen peroxide mixed with an equal quantity of water. It can be filled in a spray bottle to use conveniently. Besides this, you can also use bleach for surface cleaning. To make bleach cleaner, you have to mix half a cup of bleach in a gallon of water.
Microfiber cloth – Microfiber cloth offers complete clean-up. Therefore, it is best to use this cloth for home cleaning.
Steam cleaner – using steam is the easiest solution to prevent hard work. You will only have to turn on your home steamer and let the house get steamed. This will reduce the need of using harsh chemicals.
Essential oils – chemical cleaners have a harsh smell and that doesn't seem pleasant for most people. Therefore, after you are done with the home cleaning, you can refresh it with a natural fragrance. To do so, you have to use any of your favorite essential oil. Or you can light up scented candles that will absorb the chemical smell and will release a scent.
How To Begin Home Cleaning After Flu
No, you do not need to douse your entire property in bleach. What's necessary is to be consistent in cleaning in the cleaning and sanitizing routine. The objective is to limit the spread of the virus after a loved one had caught the infection. You want to end the cycle of illness so that the infection does not catch another family member in the house.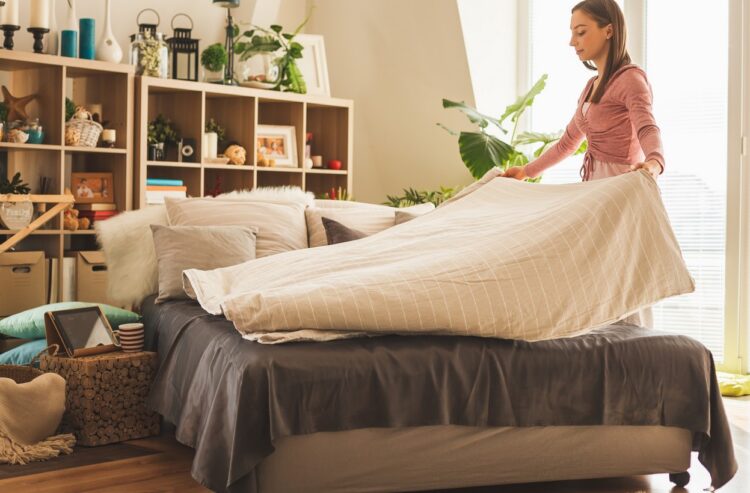 Start with bedding
A sick person tends to sweat in bed. You could place a pillow protector on the pillow and an extra sheet under the main sheet. This will absorb extra sweat. After the loved one has recovered, strip the bed, sanitize the bedding while replacing the sheets. It is a good idea to pre-soak the sheet in oxygen bleaching to remove vomit or bloodstains. Hot water is crucial to kill bacteria from linens.
Clean the bathroom
A sanitizing treatment for the bathroom cannot be ignored at any cost. Sanitize just about every item in the washroom, from bath towels to hand towels. Wash in hot water. Besides, you cannot leave other bathroom surfaces without disinfecting them. In fact, all surfaces require a nice disinfecting wipe down. The idea is to clean the toilet bowl and countertops.
Do not forget the garbage cans. For the sink, you may pour a little amount of rubbing alcohol along with vinegar, and essential oil. Leave it overnight for a crystal clear and good smelling sink.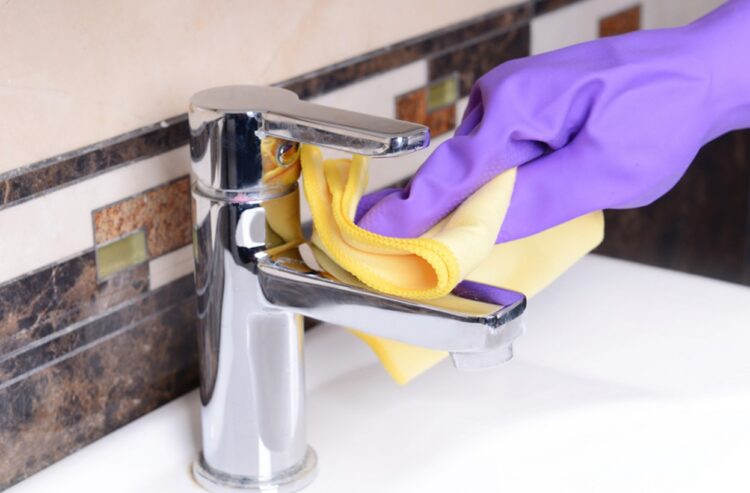 Clean and disinfect common touchpoints
When it comes to home cleaning after the flu, you cannot ignore the need for disinfecting the most frequently touched points. This will help reduce the risk of illness. Regularly clean the phone when a loved one is ill. Roughly 80 percent of phones used by an infected person have the virus. The same holds true for the remote. While it is one of the most touched items, it is likely to be the least cleaned as well. Just imagine the number of germs it could be spreading to the uninfected persons.
Regular cleaning of tables is crucial, especially when someone is down with flu. Furniture is more likely to catch dust and germs, which could easily spread to others.
Wash any stuffed animals in the infected person's room. Better still, change its location until the flu leaves. It could be an easy attraction for germs.
Door handles are a breeding ground for germs too. So wipe them clean every day with a disinfectant wipe.
Your mobile phone and remotes
The thing that you use extensively is your mobile phone. It contains a lot of germs. Therefore, while doing home cleaning, never ignore your phone, tablet and any gadget that you use. This category also includes remotes. Either it is the TV remote, AC remote or any other, they are used widely. Furthermore, people often ignore their disinfection therefore, they are highly contaminated objects. So do clean them.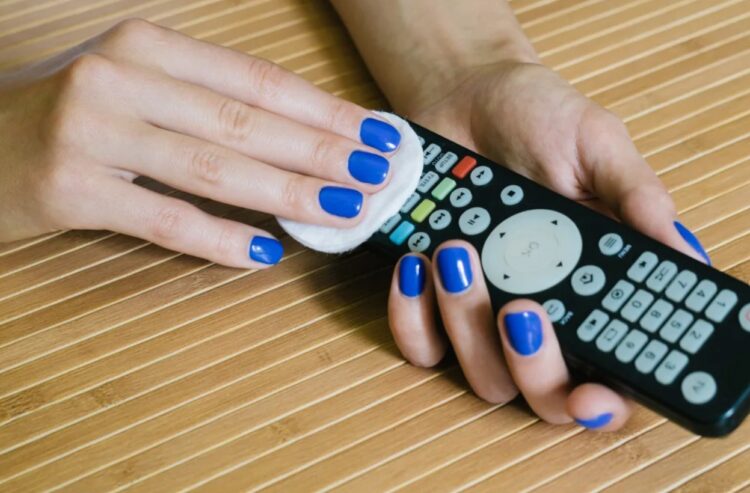 What products to use to clean home after flu
Choosing the right cleaning product holds the key to effectively eliminating viruses and germs. In these coronavirus times, the need for protecting our loved ones from flu and viruses has become even more important. Steps must be taken to keep the virus away.
You can do so by picking the right home cleaning products because preventing virus is serious business. Look for EPA-registered disinfectants, which are powerful enough against flu germs.
Bleach is the best cleaner to sterilize the bathroom. A half-cup of bleach dissolved in one gallon of water is powerful enough to wipe down toilet surfaces, door knobs, handles, faucets, sinks, and countertops.
These home cleaning tips after flu can come in handy. Cleaning, disinfecting, and sanitizing combine to make your home a better place to live in. Take back control of your health today by breathing in fresh clean air at home.