Struggling to find the perfect gift that your grandparents will love? Look no further! This list is senior-friendly with health, wellness, and fun at the forefront.
Healthy Mind
We love our grandparents and naturally want what's best for them without being intrusive. Being close to nature is one way to ensure a healthy mind and some positivity to their life. Of course, many people have a tight budget so sending grandpa on a safari or a grand nature expedition is not realistic. So how about bringing a little nature to them in the safety of their home environment?
Gifts With Safety in Mind
When we love our seniors, we want to make certain they are safe. See more, here are some gift ideas to keep their health and safety in mind.
1. Countertop Hydroponics Garden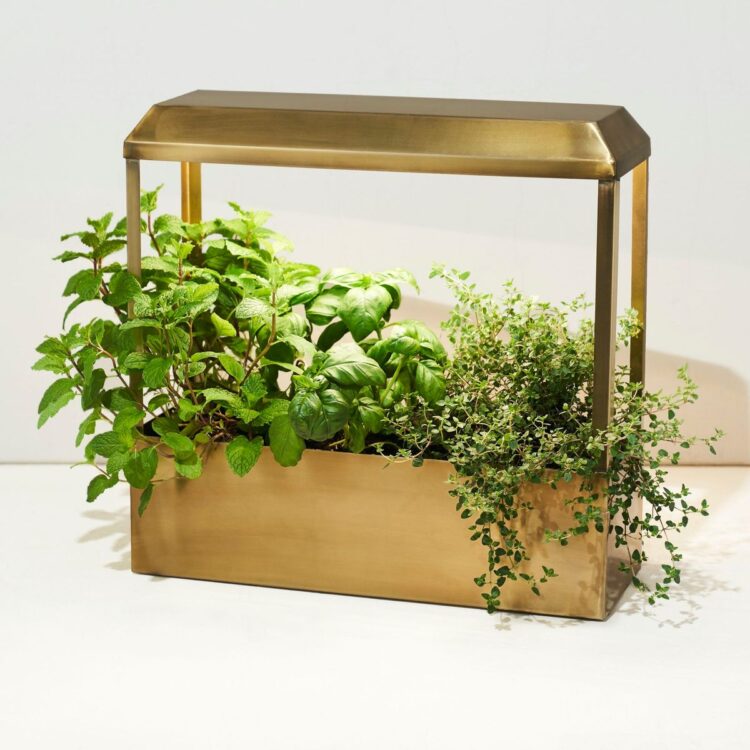 Indoor hydroponic gardens are a great way to grow herbs and leafy greens. They can also be used for pretty flowers to keep a live bouquet in the house all the time. Hydroponics requires little to no soil.
There are several countertop units of various sizes depending on how many plants or pods you want to have. Some have light options, others come with seeds. There is also a "closed-loop" ecosystem that uses a fish tank as the water source for a complete ecosystem.
Another cool thing about hydroponic gardens is that the plants can grow up to five times faster than a traditional garden. It's a gift of beauty, sustainability, and health!
2. Bird Feeders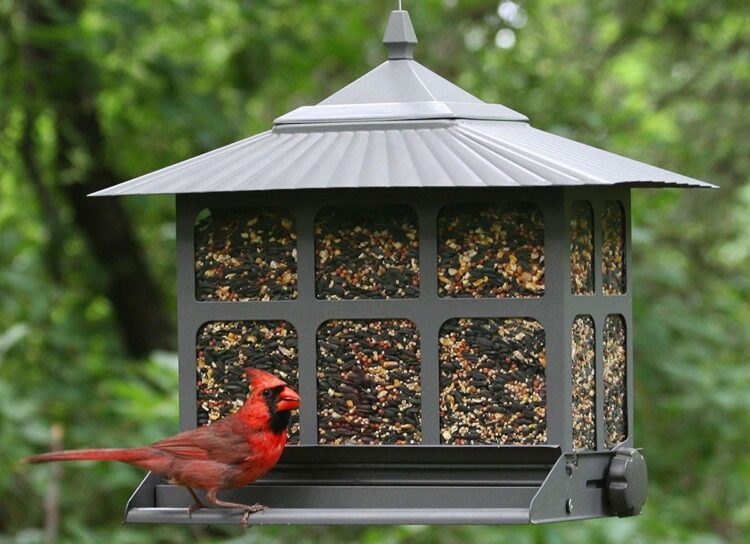 As people age, they often take more time to reflect and meditate. For nature-lovers, setting up bird feeders is a great way to watch nature instead of the television. Some people have a fascination with hummingbirds, while others love watching the cardinals and blue jays. Of course, there's a chance to watch the squirrels trying to pilfer from the feeders but that is all part of nature's show, and sometimes a good laugh.
Bird Feeders come in a variety of colors and styles, but there are plenty of DIY videos that can teach you how to build one. Grandparents love homemade items like that.
3. Fire and Carbon Monoxide Detectors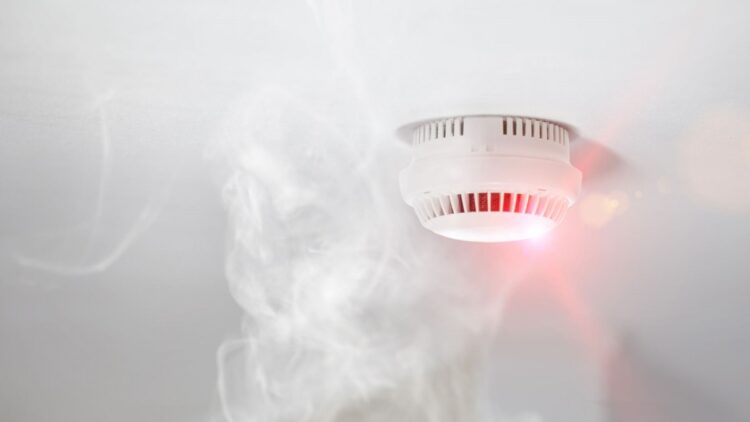 This should be a given for every household. Fire and carbon monoxide detectors save lives. When gifting this, be sure to include fresh batteries.
4. Medical Alert System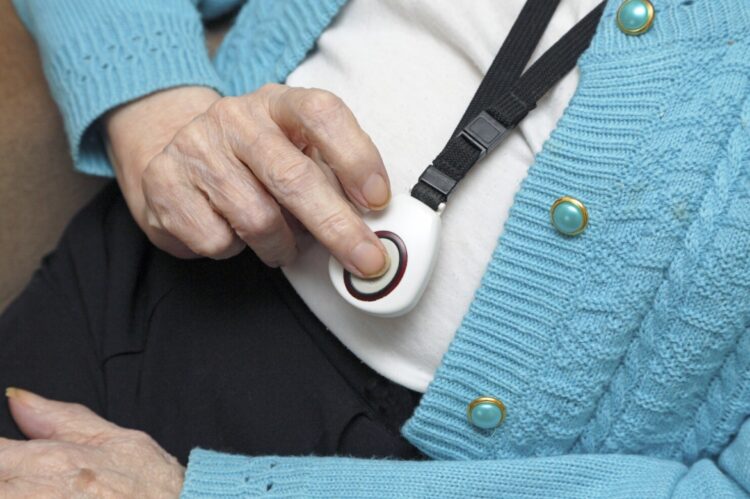 It is tragic when grandma or grandpa falls and hurts themselves, or has some other medical mishap. When you're not there to keep an eye on them, it helps to have a medical alert system installed. Have alert buttons around the house or have it incorporated into the smart home devices for easy access.
5. Siri, Alexa, or Google Assistant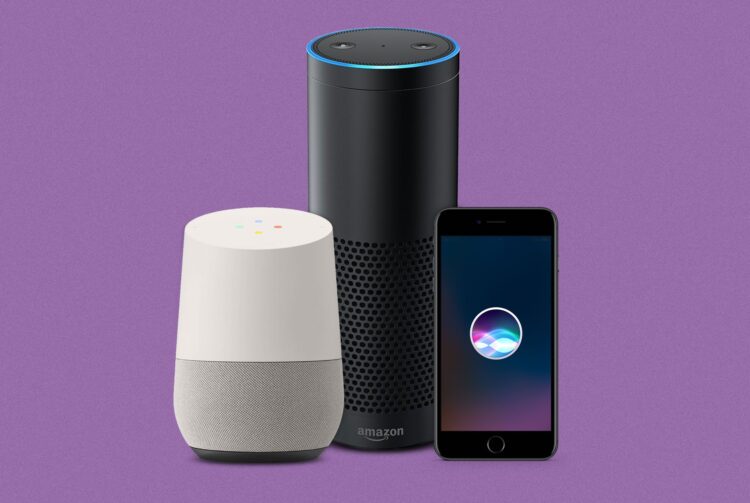 Speaking of smart home devices, a cool piece of tech is a home assistant. Siri, Alexa, and Google Assistant are the top three. These are great for setting appointments, reminders for taking medication, playing music, or asking questions and waiting for answers instead of doing an online search.
While a virtual assistant is convenient and helpful, it can also be programmed to alert family members in case of an emergency.
6. Senior-friendly Phones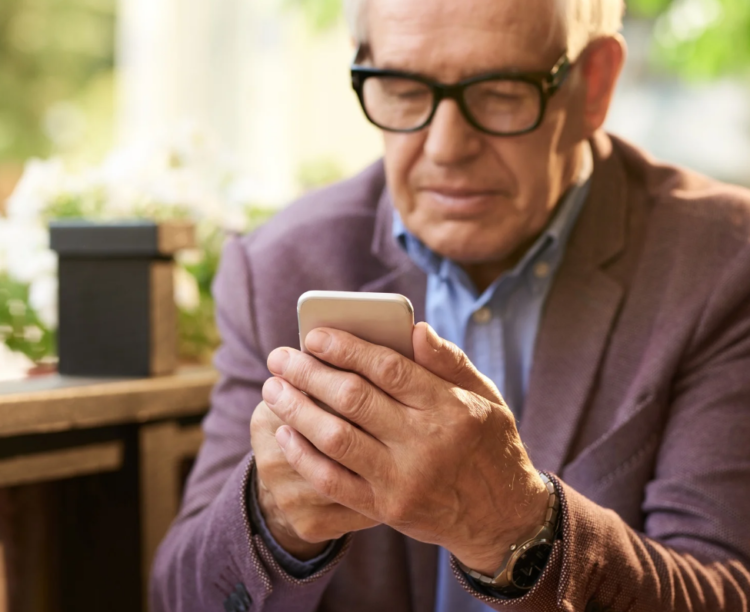 There are phone services that are geared toward the senior population because they offer big button phones and affordable monthly service plans. Two popular phones are Jitterbug and Consumer Cellular. When it comes to gifting with safety and convenience in mind, stay connected with these senior-friendly phone services.
7. Reasons to Play Together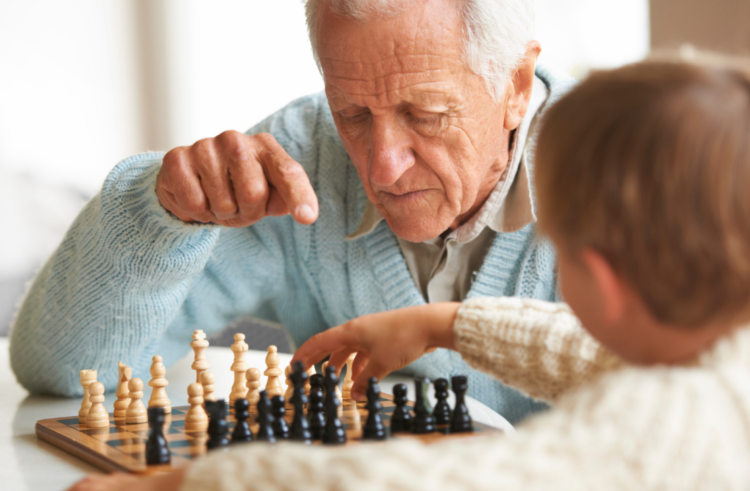 There have been a lot of studies that indicate huge benefits for seniors and playing board games. These studies suggest that recreational activities help retain cognitive function, memory, and mental clarity, which indicates preventative measures against age-related ailments like dementia or Alzheimer's. Think of board games as an exercise to keep the mind active and engaged.
Another benefit of board games is the social aspect. These games allow grandparents to communicate with their favorite humans. It hones social skills and helps build interpersonal relationships. This is vital to fighting isolation and loneliness.
Here are three senior-friendly board games that would make great gifts for your grandparents.
Chess
Chess is a timeless strategic board game that pits two people against each other using the pieces to checkmate the King. Playing chess stimulates the brain and helps exercise reasoning, logic, and problem-solving. Plus, the winner can gloat until the next time.
Some people casually play but others love competitive play with a timer. Gifting the game of chess never goes out of style, and depending on your grandparents' personality, the chess pieces come in a variety of styles.
Boom Again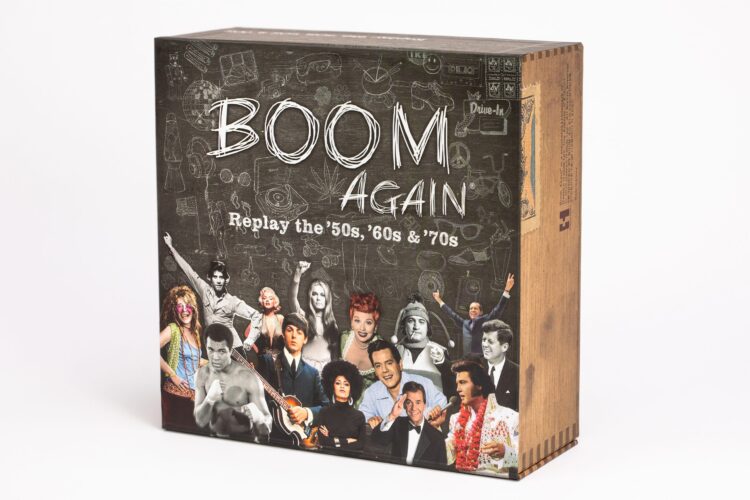 Some people will say that Baby Boomers grew up during the best times in history. This game specifically caters to the Boomer Culture from the '50s, '60s, and '70s. See more for FAQ and cool details about the game.
Two to ten people can have hours of fun testing their memory and laughing amongst friends. The "Boomer tokens" are also a blast from the past with a metal skate key, some dog tags, a 45-rpm record insert, and even a working roach clip.
Boom Again is a great gift for the seniors in your life because it encourages social engagement, memory, and laughter, which we know is the best medicine of all.
Big Letter Bananagrams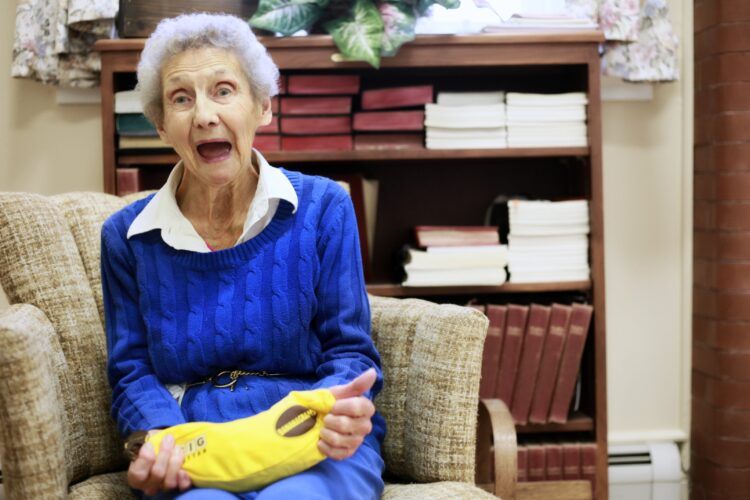 Your grandparents will go bananas over Bananagrams. This fast-paced word game comes in larger tiles for seniors who either struggle with their sight or have a problem picking up smaller items (like Scrabble tiles). No pencil or paper required and there's no board, players simply compete to be the first one to use all of their letters to build individual word grids.
Made for ages 7 and up, the game comes in a banana-shaped pouch that is as handy as it is cute.