If you are wondering what to get the kids this coming holiday, you will agree there are many potential gift items to choose from. But how about picking out some cool army toys as gifts for kids this season? I've got just the right ideas to help you with the planning.
Rewarding kids is an excellent way to get them to keep up with the good work, and if there is any better time to do this, it's during the holidays. It may not be much of a hassle, picking through some of the cool army tools I have rounded up for you, and there is every possibility that the kids will love it too. Without any further delays, let's get right into the details.
Cool Army Gift Ideas for Kids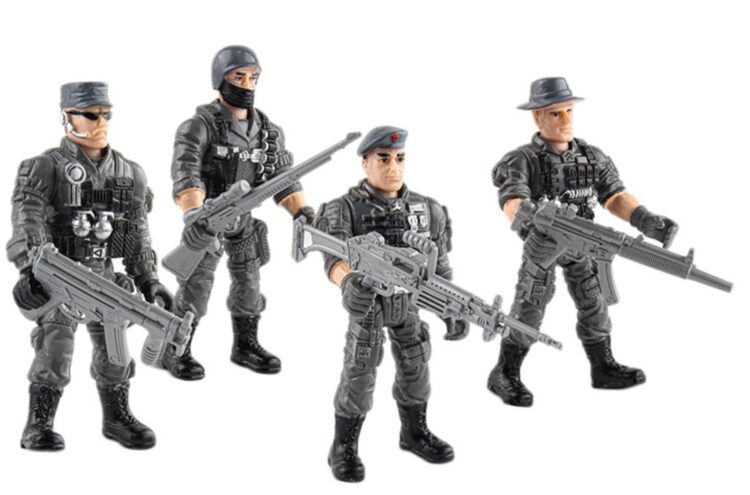 You will be browsing through a ton of items when shopping through the kiddies' category at the gift store, and if you want to pick out military-style items suitable for kids, you can be sure to find alternatives that will be just right. But you want the gift to be ideal for children and something they will enjoy playing with. It also has to impact their psychological development, and these are some of the things I have considered when planning this article.
Some of the things that I had considered cool when it comes to army gifts for children include:
Clothing
You can find army clothing that would be ideal for boys and girls interested in the military. It is a good place to start the search from. And there are bound to be a lot of exciting options to choose from in this category. Some of the options available to you are
Headgear
There are many different army headgears on sale for kids. And you can find cool options that the kids will like. One such is the military helmet, and they surely would fancy army camouflage caps and berets. You can find them in different colors that will easily complement their outfit.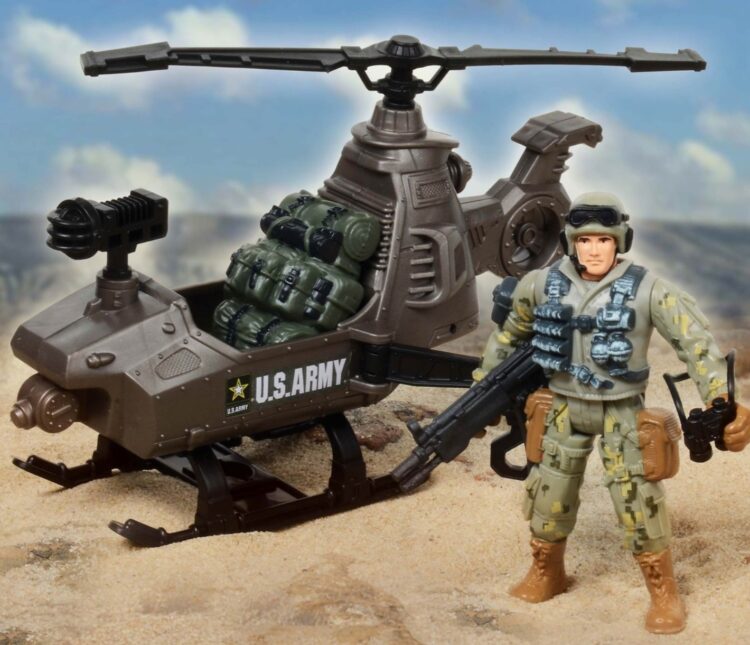 Jackets and Combat Vest
You can also find cool army jackets and combat vests for children that will get them excited about the holidays. They are different options available, and you can find those designed as a bulletproof vest with a breastplate attached. How best to get them to feel a lot cooler playing cops and robbers with some protective vest to make for more action.
Eyeglasses
Another cool army gift idea you can bet the kids will love are combat style camouflage sunglasses. Not only will it look cool on them for playtime, but they also get something to accessorize their outfit. There are many options available for you, and you want to note the size specification and ensure that it is age-appropriate.
Combat Boots
Military footwear could also be an ideal choice, and you can bet there are a lot of them for you to pick from. The sizing should be right, and you want to be on the lookout for quality material when shopping for children's boots.
Toys/Outdoor
Another alternative category you may want to browse through is the toys and outdoor sections for kids. You will find a lot of cool army gift items that will be ideal for children. It could be a challenging task to choose which to settle for when shopping in this category. There are tips here on how to select toys for children based on their age. You can take a peek at some of the popular items that top the list here below. And hopefully, you can get one or two ideas for your gift basket.
Action Toys
There are army style action toys that are suitable for children. You can find ranger figures, with military artilleries such as trucks, helicopters, guns, and all the many others you will see when browsing through the toys sections for kids. Some of the toys that would pass as a cool army toy gift for children include.
Aircrafts
You could steal the show with this one. Remote control military airplanes, helicopters, and drones are some cool ideas for you to consider in this category.
Humvees, Tanks, and Bikes
Army vehicles are also worth looking into if you want to surprise the kids this holiday with gifts. There are numerous items available to choose from, and you may want to check out those that come in a pack with other things such as ranger figures to complete the lot.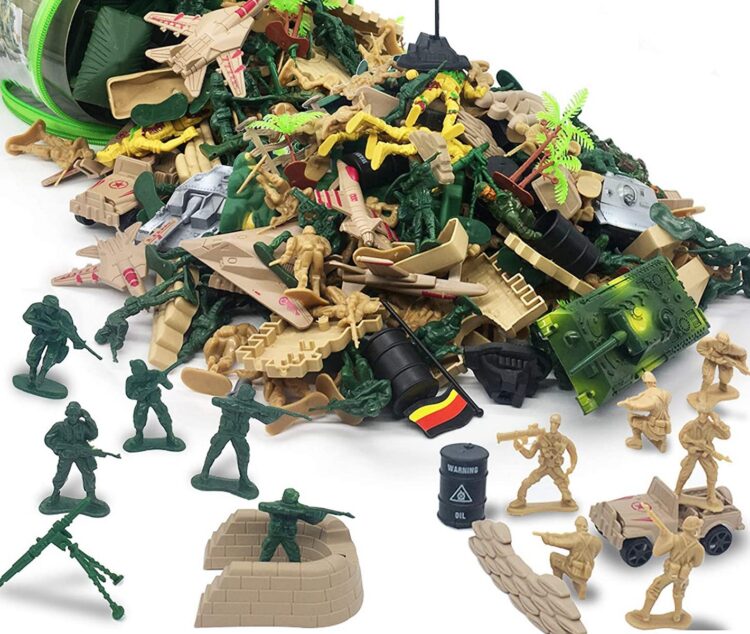 Ranger Playground
You can find army toys that are okay for kids to use in a playground. These include lookout towers, training, and marching kits that would surely make it on the list of cool gift ideas for boys.
Army Tent
Thinking of spending time outdoors with the family, you could include a military-style tent in your camping gear, and you want to pick out one for the kids as well. It would be best to watch out for the materials and design to ensure that it is comfortable and durable to use in the wild.
Firearms
Why can't you gift them a Beretta, you can find rifles and handguns that are ideal toys for children. These would likely be something boys will love to play with, but you can rule out girls too when it comes to action games around the yard. So if you've got kids who love to run around, this could be something to get them to enjoy their playtime even more.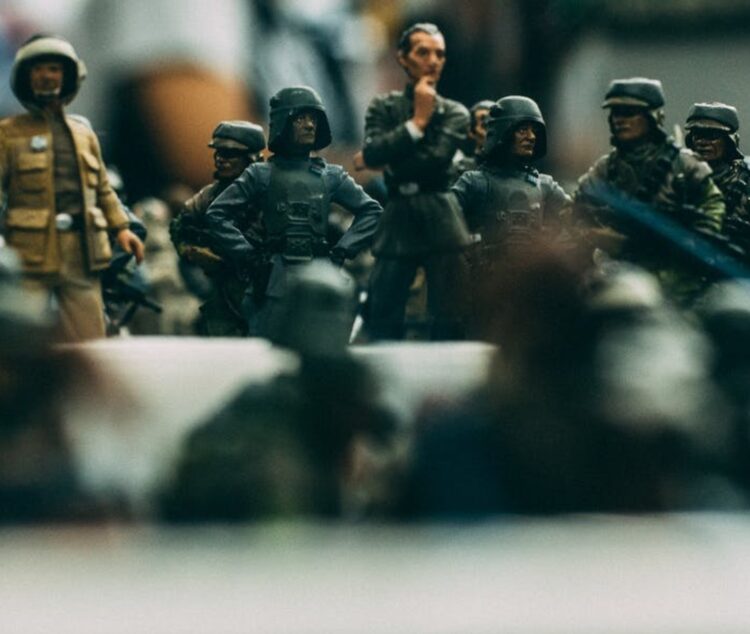 Where to Shop
There is every chance you will be shopping online for gifts this season. While there is nothing wrong with that, you can't compare visiting the store to buying online. But there are ways to guarantee that you can still get quality products delivered to you at the end of the day. You can check here https://kids-army.com/army-toys for a list of some of the top-selling options in the market.
It would help if you checked through reviews and getting an idea of what others have to say about the item before making payments.
Final Note
There are a thousand cool army gift ideas for kids, and you can check the ones listed above to help you make your choice.