For most of us, cleaning the house is a drag- we only spend 40 minutes cleaning their home on average. It doesn't have to be! Arm yourself with these handy cleaning tips from Modern Maids Dallas to make the job easier- even fun.
1. Use dryer sheets to freshen up your home
Since dryer sheets have that fresh-out-of-the-laundry scent, placing them inside small spaces in your home like closets, nooks, and use them to rub down cloth surfaces. It'll keep that worn-out scent outside of your linen closet, and make your house smell just a bit more fresh.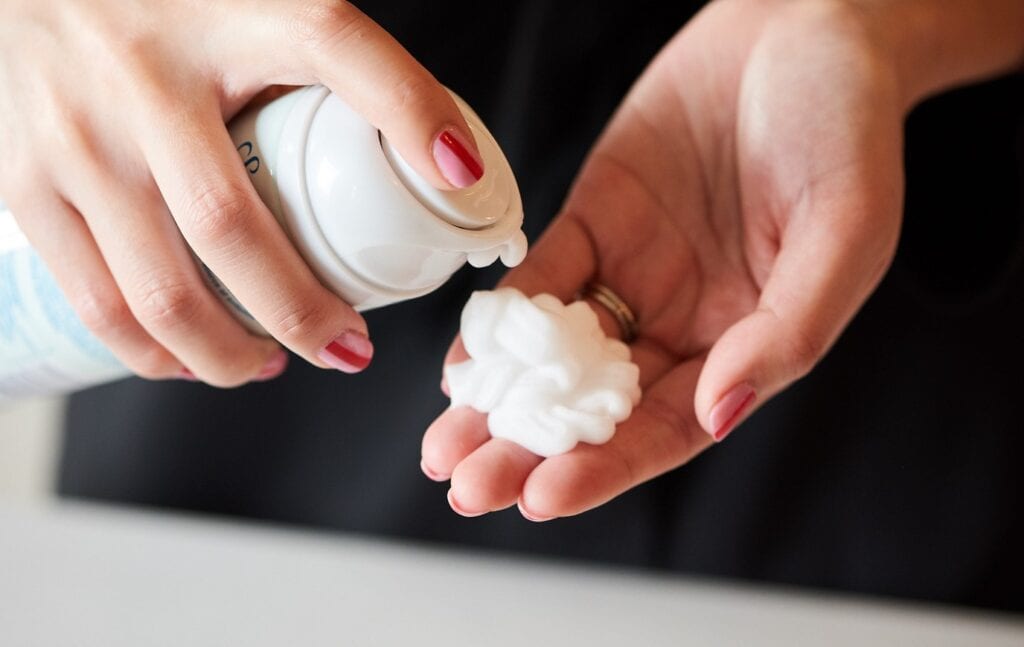 2. Use shaving cream on upholstery stains
Take some shaving cream (not the gel kind!) and rub it into a stubborn stain on your upholstery, let it sit for 30 minutes to overnight- depending on how deep the stain is- and then blot it dry. Before you do this, however, make sure to test it on a hidden area of your couch, as there's a small chance it could damage the fabric.
3. Refresh your showerhead with vinegar
Is your shower pressure just a little bit weaker lately? Clean out the buildup with a solution that's equal parts white vinegar and water, place that solution into a plastic bag, and then secure that bag around the showerhead with a twist tie. Leave it to soak for an hour, and afterward, the loose deposits should come away with a cloth and some water.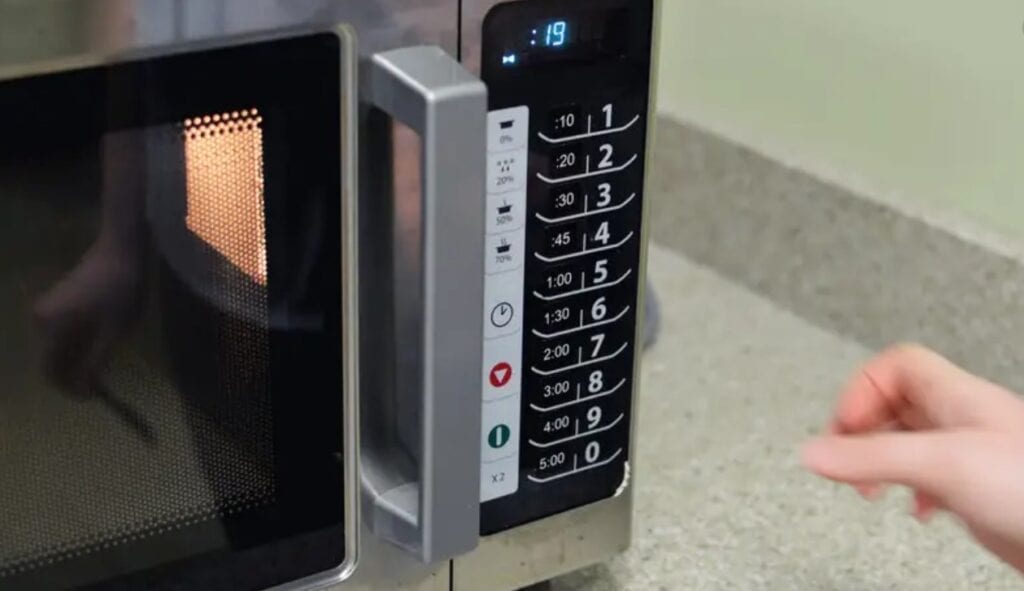 4. Use your microwave to disinfect kitchen sponges
Ironically, that little yellow sponge in your sink might be just what brings bacteria into your plates and glasses. Thankfully, there's an easy fix. Dampen your sponge a little bit, stick it in the microwave for 90 seconds, and that should kill at least 99 percent of the bacteria on it. Keep in mind this is only for foam sponges- don't go putting metal scrubbers in your microwave.
5. Freshen your mattress with baking soda
Even if you regularly wash your pillows and linens, you might be neglecting your mattress. Once it starts to smell a little funky, you can take this simple solution to get it back to sleep-ready. At least once a month, vacuum your mattress, and then rub some baking soda into it. Let the baking soda sit for a couple of hours, which will absorb any odors, and then vacuum it again.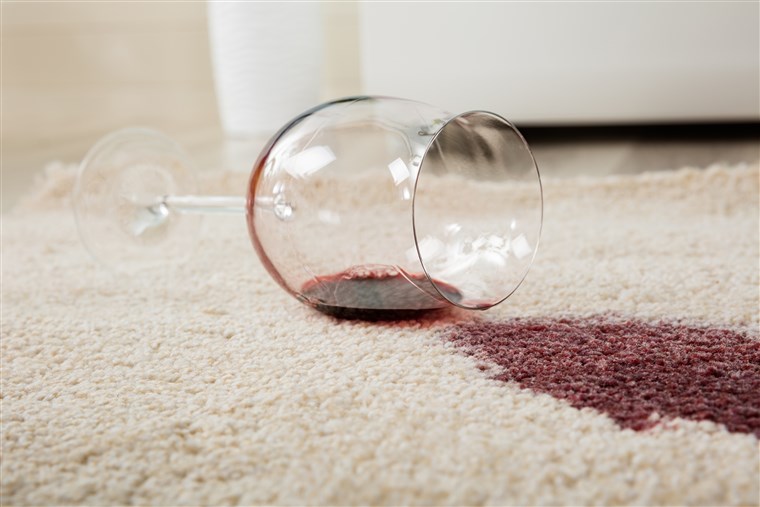 6. Fight stubborn carpet stains with vinegar
If you have pets or kids, or a fondness for wine and foods that can stain fabric, there's no avoiding carpet stains. Thankfully, they can be easy to get rid of, if you know what to do. Just take some vinegar and some water in a 1:3 ratio, apply it to the stain, and then cover the spot with a wet cloth. Then, hit it with a steam iron for about 30 seconds.
7. Use lemon on chrome fixtures to remove water stains
Of course, water spots will appear on anything with constant exposure to running water. The solution to removing them is at least, easy and cheap. You just need to rub a sliced lemon over your stained fixtures, and the spots won't stand a chance. There's the added plus of the citrus smell masking any unpleasant odors- which your bathroom might have a lot of.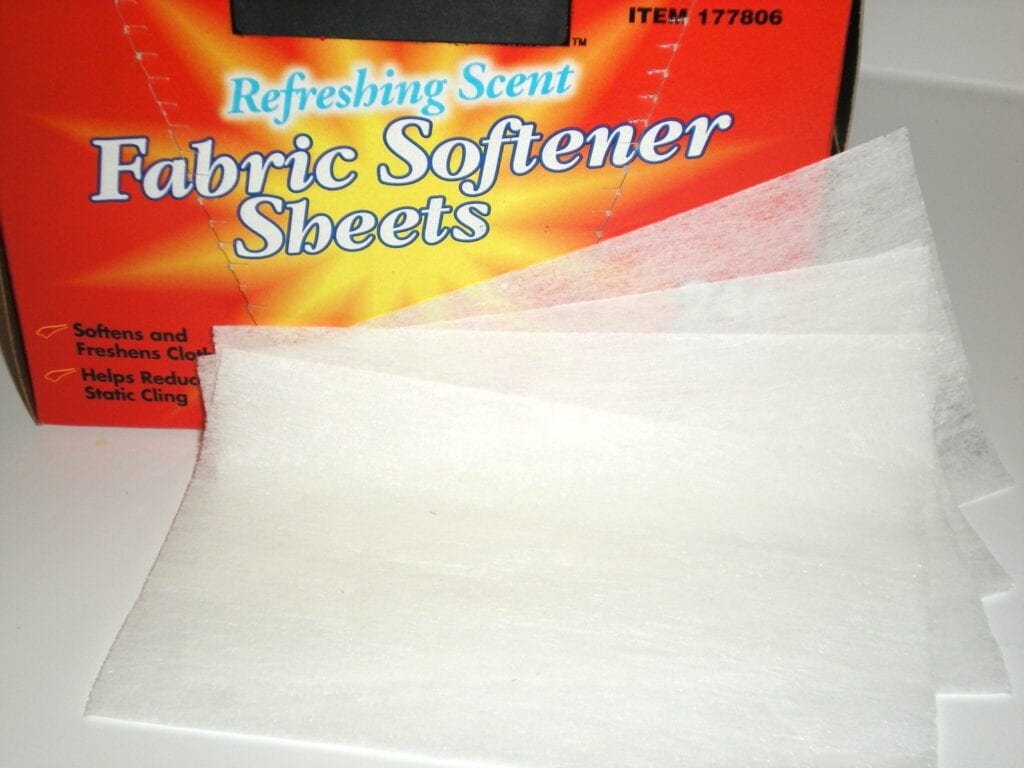 8. Get rid of 'wet dog' smell with a fabric softener sheet
With dogs, it's unavoidable to have that wet fur smell, and it definitely isn't pleasant. You can easily fix this by sticking a fabric softener sheet under your dog's bed, under the sofa, or under cushions that your dog frequents, to keep your surfaces smelling nice and clean.
9. Keep the cat's litter box with baking soda
An unfortunate fact of life is that keeping cats also means opening your home to some smells you might not want in there. Before you fill the litter box with some new sand, sprinkle a layer of baking soda on the bottom, which should absorb any and all unpleasant odors your cats can muster.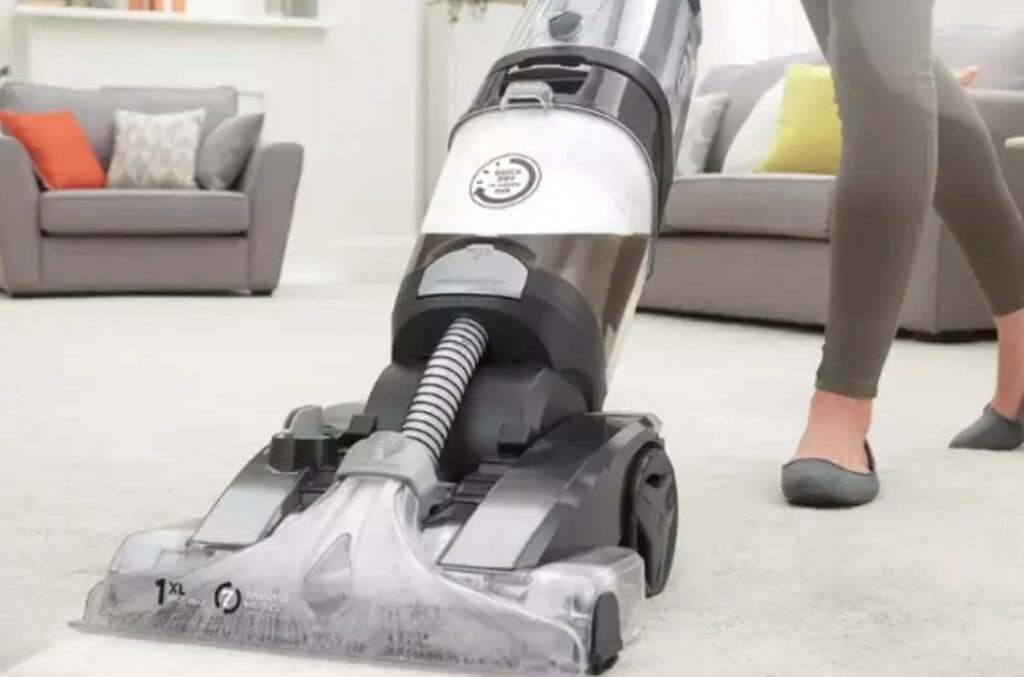 10. Work from high to low
Gravity- and common sense- dictates that what comes up, will come down. With that in mind, remember that when you do a deep clean of your home, start from the top down. Clean out cobwebs from high corners, ceiling fixtures or fans, window frames and wall hangings before you clean your floor. This is to make sure that dust you clean out from high spots won't make its way to the floor you just vacuumed.
11. Clean out blinds with a vacuum- or vinegar
Depending on the grime level of your blinds, you're going to need either a vacuum/microfiber cloth or a bit of a vinegar and water mixture. If its a layer of dust, you only need to take your vacuum or cloth, close the blinds, and clean away. No need to remove them. If the blinds are moderately soiled, you might need to make a mixture of equal parts white vinegar, warm water and dish soap, then wipe the blinds down with a sponge. Make sure not to use this on wooden blinds!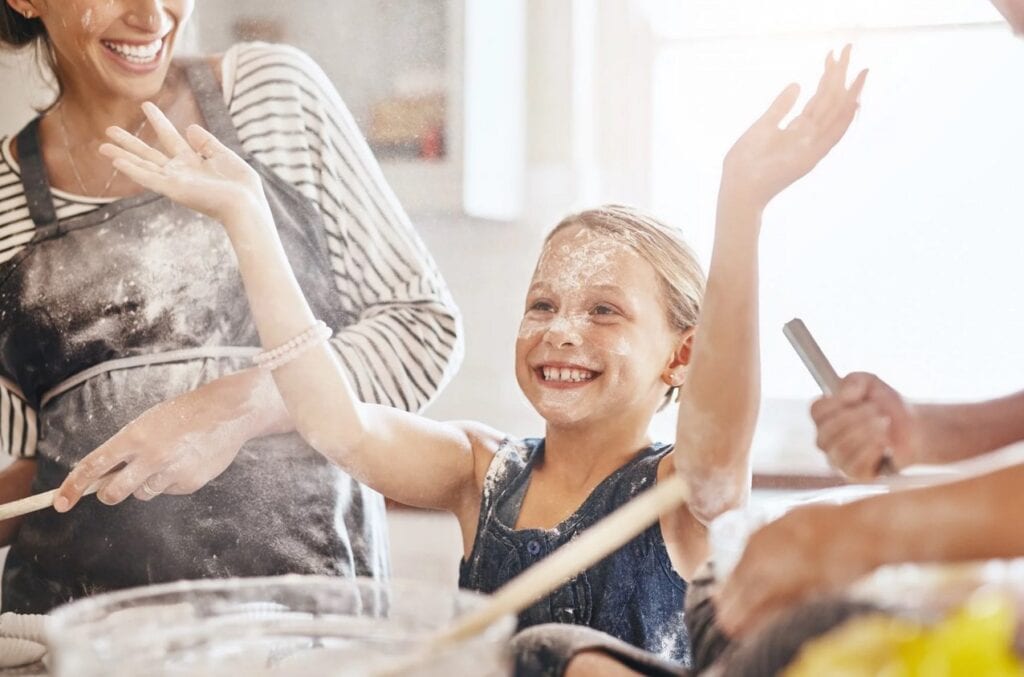 12. Reduce mess on your kitchen counters with plastic tubing
Kitchen counters are often high traffic areas that tend to accumulate a lot of food crumbs, stray peels, and general mess. If you have a counter pushed up against the fridge or wall with a gap in between that things fall into, fit the gap with clear plastic tubing. You can pick some up at your local home center, and you can choose from several widths starting from ⅛ in.
13. Keep outside shoes outside
Finally, a little bit of wisdom from Asia. Typically, Asian countries will leave their shoes outside, and use a pair of indoor slippers as they enter their homes. This is because a good amount of the bacteria and dirt that enters your home is tracked in from shoes brought inside. So, to make cleaning up easier next time, try asking your family members to leave their sneakers outside- offer them some house slippers instead.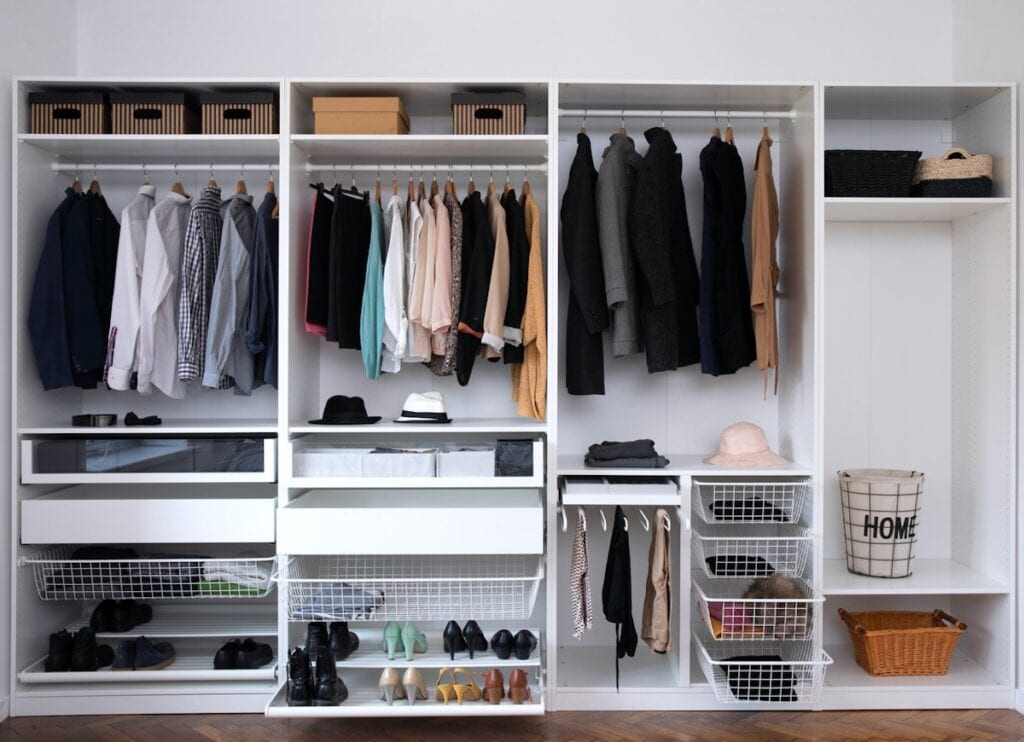 14. Clear out closets and keep them dust free
Closets can easily gather dust, quickly filling up with fibers shed from clothes, linens, or towels. There are a few ways to slow this process down. You can try to stow clothes you rarely wear, like winter coats, inside a garment bag, which will keep clothes from becoming dusty. It also helps to keep the floor of your closet clean: invest in a wire shelf to keep shoes and trinkets off the ground, and make it easier for the vacuum for the next time.