Planning a camping trip with your family is a huge responsibility and you should take it as seriously as you can. Unlike ordinary vacations, when you are going to a hotel and there are shops you can buy everything you need, on camping trips you don't have that option. That is why planning is a crucial step and you have to take everything you need with you or live without it. We have listed several key aspects that will affect your planning.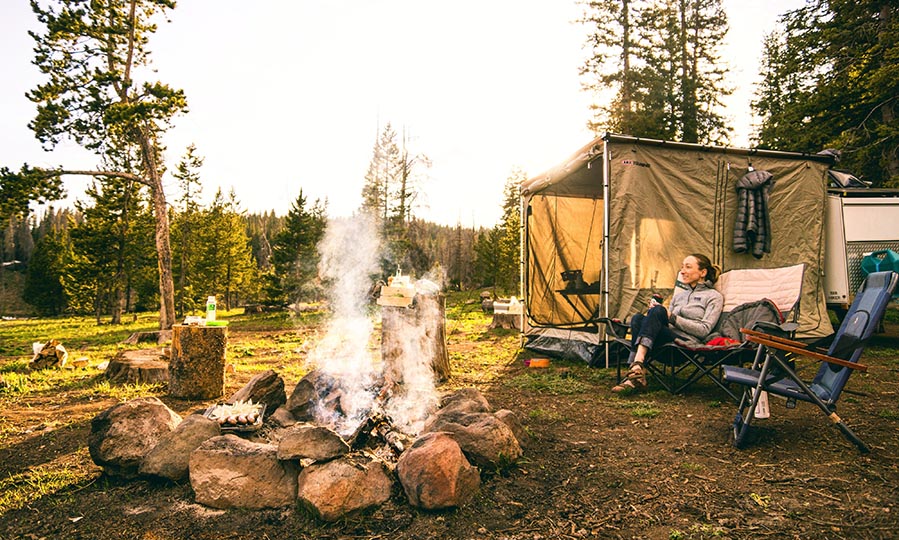 Location
Location is the thing that will affect your planning the most. That is why it is important to settle on one as early as possible. Once you know where you are going, everything else can be planned. The destination will dictate what needs to be packed and prepared for camping. If you are going to a trailer park where you can rent a trailer, you don't need to haul your own or pack a tent. Is there a body of water nearby, like a lake or a sea? You will probably need to pack toys and other stuff for the beach. If you are going to Yellowstone, chances are that you can leave that inflatable boat at home. Make sure to check the campsite's web page and see what amenities they offer. The sites vary widely and you can't assume that they offer the same kind of service. This is a great way to get disappointed once you arrive and see that your assumptions were incorrect. Also, private camping trips have become very popular recently. You can learn more about those packages on www.thrillophilia.com website.
Time
The time of the year is the second most-impactful aspect of a camping trip. Spring and summer will present you with different challenges in terms of the equipment you need to carry. Clothing is the most obvious difference. If you are going to a mountain or anywhere at a higher altitude, nights will be chilly even in summer. Long sleeves are a must in that case. Unofficially, the camping season starts during the Easter holidays. April can still be cold in some parts of the world, so you need to take that into account. Winter camping is a thing, but for obvious reasons not that popular. If you do choose to go, make sure you pick a site that has all the amenities, like heated showers and a communal cooking area. If the weather turns bad, this is a must. Also, a lounge area where you can spend some time during an unexpected storm would be handy.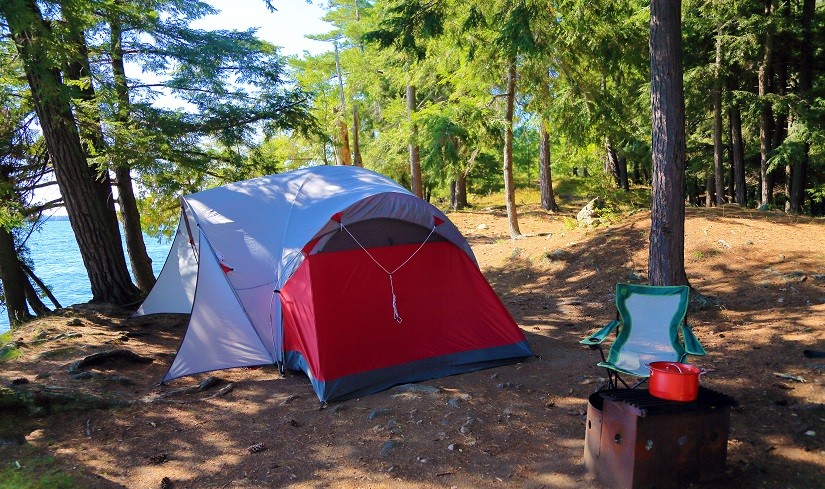 Duration
How long you plan on staying? Requirements for a short weekend trip and a two-week stay are very different. For starters, you will need a lot more clothes and food.
Check Your Gear
Make sure that all your equipment is in working order. Arriving at the campsite and discovering that you are missing some parts of a tent can be disastrous. Things like lamps and stoves also need to be checked. You can turn this into a fun activity for kids. Let them check all sleeping bags and mattresses, making sure they are clean and all zippers are working. Rain gear needs to be tested. If you have been using it on the last camping trip, check it for signs of mold. Things like first aid kit, insect repellents, and sunscreen may need replenishing. Make a list of everything that is missing and broken. You can get replacements you need at thecampinggear.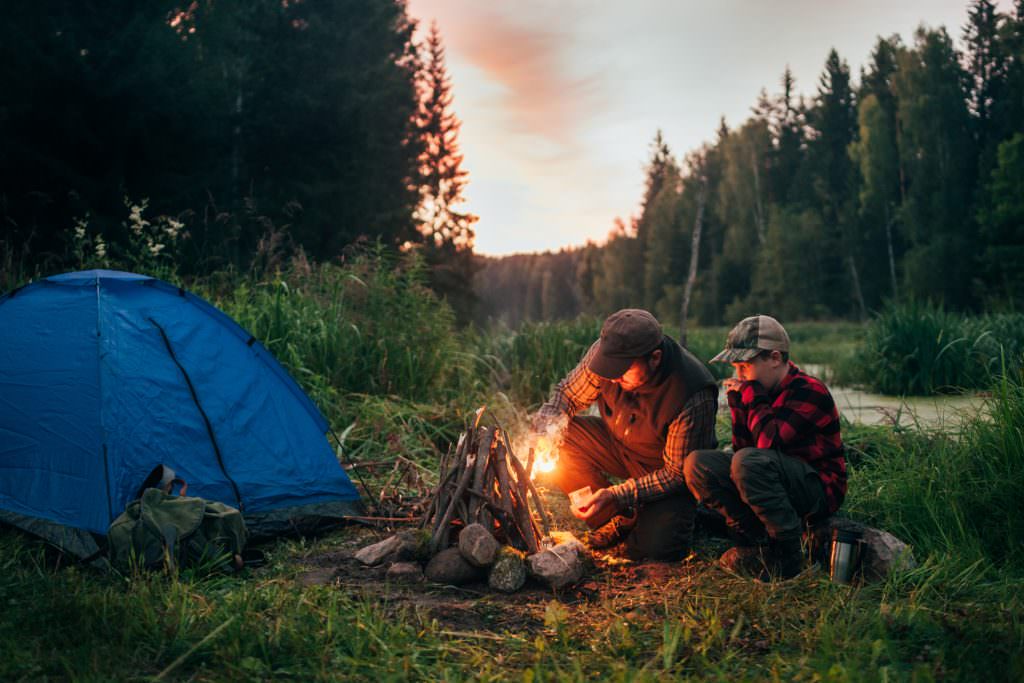 Food
Is there an option of buying the food on-site or do you have to haul everything you need? Preparing meals in camp is the traditional way, but if you have to carry meat and other perishables with you, it complicates things. Usually, there are a few shops near the campsite that sell groceries, so you don't need to drag the entire content of your fridge with you. Still, you need to verify this before setting off. You will probably pack a small fridge, but if you have to buy a week's worth of groceries in one go, you may need a bigger one. Cooking on camping trips can be one of the best experiences of your vacation. If you plan your meals thoroughly, it will turn out to be fun, instead of a chore. The focus should be on canned goods and non-perishable foods. If there is no communal cooking area on-site, your meal choices will be somewhat limited by the equipment you bring. The type of cooking stove will determine what type of meals you can prepare. If you have some extra funds in your budget, investing in one of the fancy models with grill, oven, and multiple burners can be a good idea.
Activities
Planning activities for your camping trip is a must if you are taking kids with you. Camping can be a great experience for them, but you can't let them be bored. Include them in the camp setting and every other activity to teach them responsibility. Fun activities shouldn't be neglected also. They will mostly depend on the location and the time of the year, but some are universal. Depending on the age of the children, pack appropriate toys. Also, it is a good idea to include them in planning. Simply asking what they want to do on camping can help you decide what to pack. It will also make sure that the trip is an enjoyable activity for the entire family. Things like the card and board games should always be present in case of bad weather. A kite or two won't go amiss also. You can pack supplies for activities like scavenger hunts and fishing.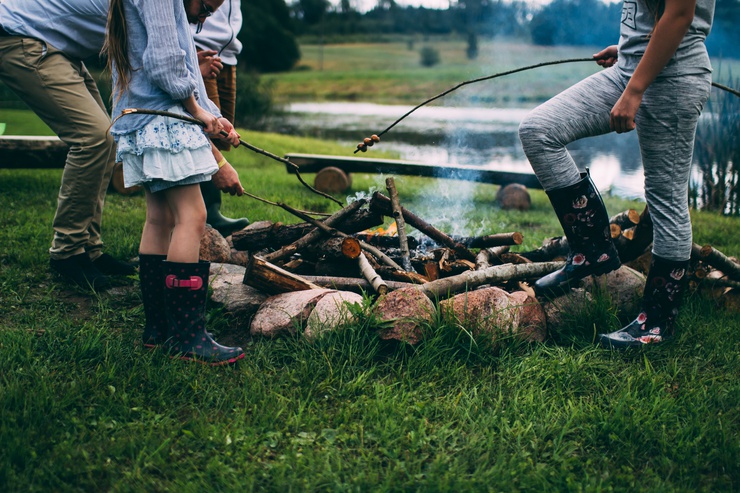 Plan Your Route
With Google Maps, planning any trip is much easier these days. Make sure you have downloaded appropriate maps on your phone, in case the coverage is spotty, so you can use them offline. You can also plan for breaks, but with kids in the car, you need to keep this schedule flexible. Make sure you have some car sickness pills, in case your children (or your partner) need them. Nothing ruins a trip like frequent vomiting.