People who enjoy DIYs around the house know how important it is to know the right materials and when to use them.
The things you've noticed surrounding the shower curtain holes and even on your rubber shoes are called grommets. They are used in so many different things and ways and chances are, you've used them before without really knowing their name.
Here we are going to talk about the rubber grommets and everything you need to know about them.
Overview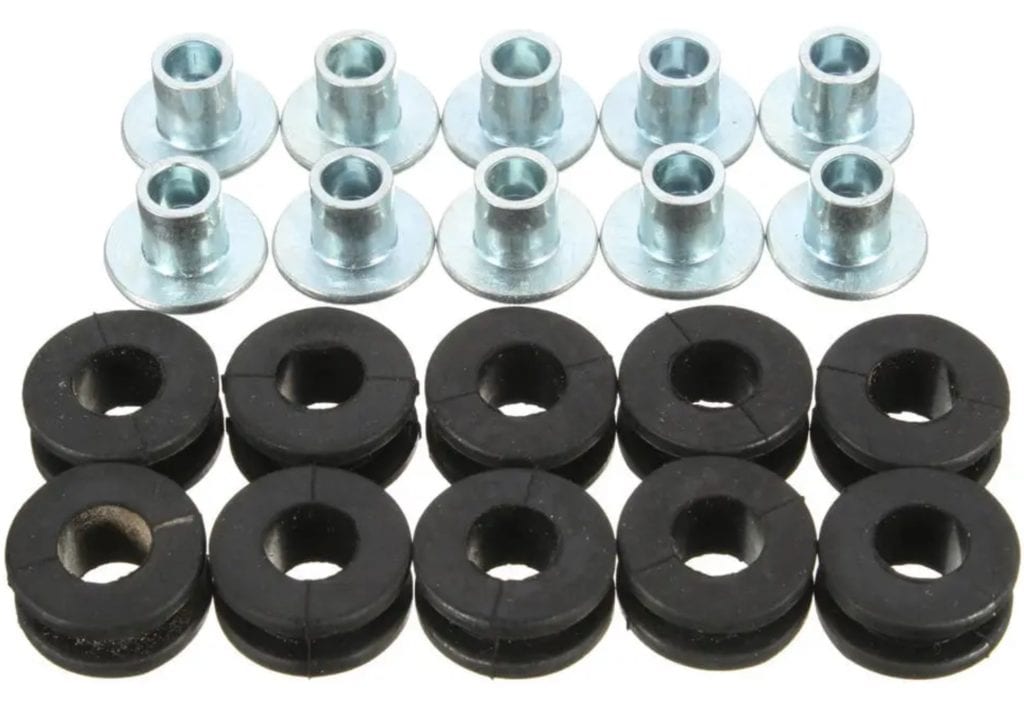 Grommets have a lot if uses and we cannot deny the fact that they serve a lot of important purposes.
As the name implies, rubber grommets are made out of rubber and they are large or small rings that are inserted in thin materials like wood, metal or plastic in order to prevent other items from getting damaged.
In production, construction and manufacturing they are used to cover the sharp and rough edges of a hole in the material. This process is done so that the material who passes through the hole is protected. For this particular type of process or application, a rubber grommet is usually used.
In cases where a wire must go through a hole in metal, a two-piece plastic grommet can be used. This type of grommet effectively and safely grips the wire and it is a very important accessory if you need to avoid pulling a power cord or wire at all cost.
In automotive applications, rubber grommets are also important. They are used to protect cables, lines and wires from grazing or chafing on rough surfaces. They can also reduce vibration and are used to seal different under-the-hood and body applications.
Rubber grommets can come in a wide range of shapes, sizes and designs. Even though they mostly come in a circular shape, it does not mean that they are produced like that.
Uses of Rubber Grommets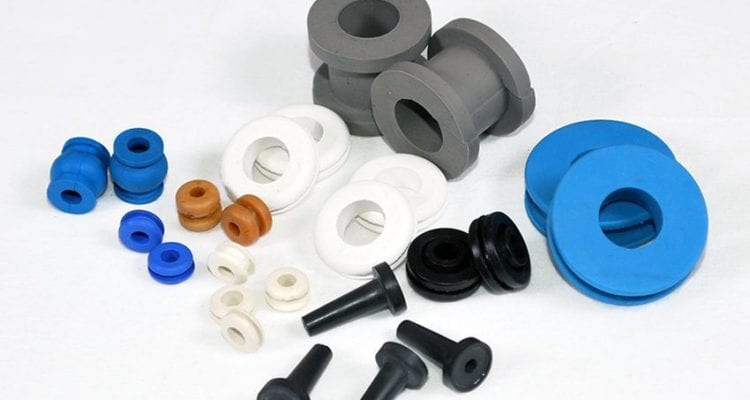 We already mentioned that these small tools are used for a wide range of things and they do have some common uses including:
Industrial Applications – there are a lot of industries that include rubber grommets in their production, manufacturing and construction process. They are used to cover the edges of the holes on metal or other surfaces. These edges are usually rough and sharp, so the other materials need to be protected. Materials that pass through that opening are exposed to those edges and if they are not covered, the second material will most likely be damaged when it's in use.
Automotive Applications – the automotive industry uses these hole protectors to safely guide cables, wires and lines through the vehicle without them getting damaged. Most of the rubber grommets are used under the hood, but they can also be used in every place of the car that has any type of wires going through.
Generally, the use of these hole protectors is to make sure that the materials going through the hole will not get damaged. The rubber grommets have a huge purpose in everyday life as well and according to rubber-grommet.com they are easy to install and apply to the materials used.
Benefits of Using Rubber Grommets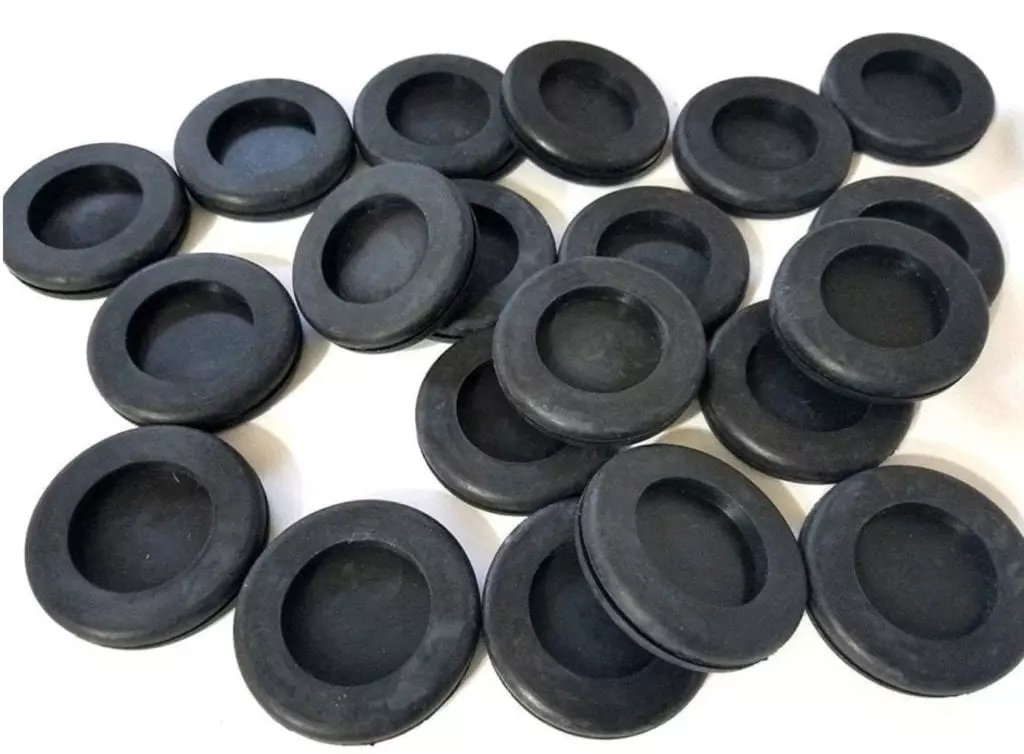 Experts and users say that there are various advantages that these hole protectors provide. These include:
Protecting materials from sharp and rough edges
Since grommets are made in a wide range of shapes, sizes and designs, they can fit in any opening with ease. Those openings need to be protected and secured so that other materials can pass through without getting damaged.
Let's take a simple example – the grommets that are used in shower curtains. They actually protect two things – the material from being ripped and the shower pole from getting damaged. By placing the grommet in the hole, you can slide the curtains with ease and unless you physically pull the curtain or rip it, it won't get damaged with use. Chances are, the pole will break before the material.
If the surface you are working on is visible, these things will not only protect the material, they will also make it look more aesthetic. For example, if you have an old car that's a bit beaten up, putting new tires will make the car better. So, no matter how scratched or rusty the car is, shiny tires will make it look good.
This is how grommets work – they have the ability to make anything look better and more sophisticated. There are fashionable grommets that come in different designs and colors, so you can bling your bathroom, bathrobe or even your favorite dress with them.
No matter what your project is, if you are making your dress look better, if you are trying to fix your car or if you work on a huge project in your company, rubber grommets will help you.
They come in so many different sizes that you will be able to find just the perfect one that will fit any need you have. They can fit holes ranging from 6.4.mm to 60.3mm.
The most important part in every project – what if it rains or what if there is water next to it? We are definitely used to things getting damaged when they are in constant contact with water.
With rubber grommets, you don't have to worry about them getting wet. They are not only 100% waterproof, but they can also withstand the most common organic acids and the chemicals used in everyday industrial processes.
This means that you won't have to worry about the grommets being damaged and with that you will be sure that your wires or anything else is protected.
Facts about Grommets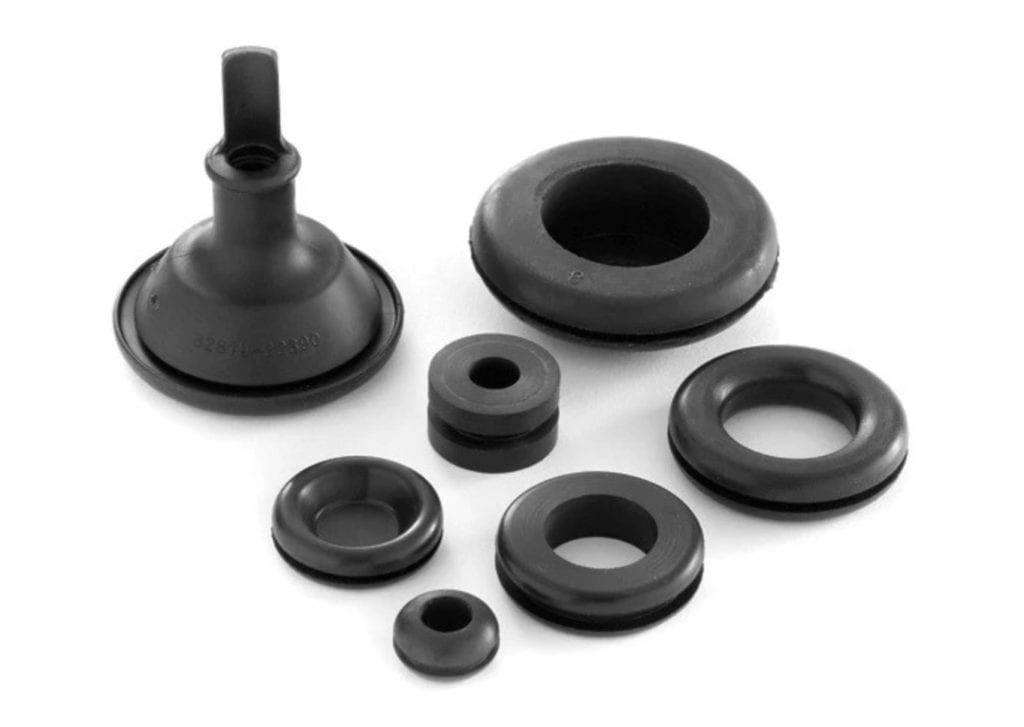 Here are some quick facts you probably didn't know before.
They are less affected by the negative effects of UV light and ozone.
They have high heat resistance.
This type of grommet is also more durable and tear-resistant.
It does not dry up, crack and come loose easily.
Rubber grommets are more resistant to phosphoric, hydrochloric, sulfuric and Saltpeter acid.
Rubber grommets are quicker and easier to install since they can be placed on one side only. It is not necessary to reach the opposite side of the installation to attach a lock nut.
Now you know a lot about grommets and you probably thought of a few ways to use them. If you have any additional questions or if you are not sure about something, you should always rely on the professionals to help you with the decision.