Jamie Dornan is a model, actor, and musician from Northern Ireland, who was the face of many successful brands and has many splendid acting works, which gained him some awards. Here we have all the things you need to know about him.
Early Life
James Dornan was born on May 1, 1982, in Hollywood, County Down in Northern Ireland. He has two older sisters; Liesa and Jessica.
His father, Jim Dornan, worked as a gynecologist; he had also considered pursuing an acting career. His mother, Lorna, died from cancer when the actor was 16 years old.
Jamie took part in drama classes while he attended Methodist College Belfast. He started studying at Teesside University but never graduated. Instead, he moved to London to train as an actor.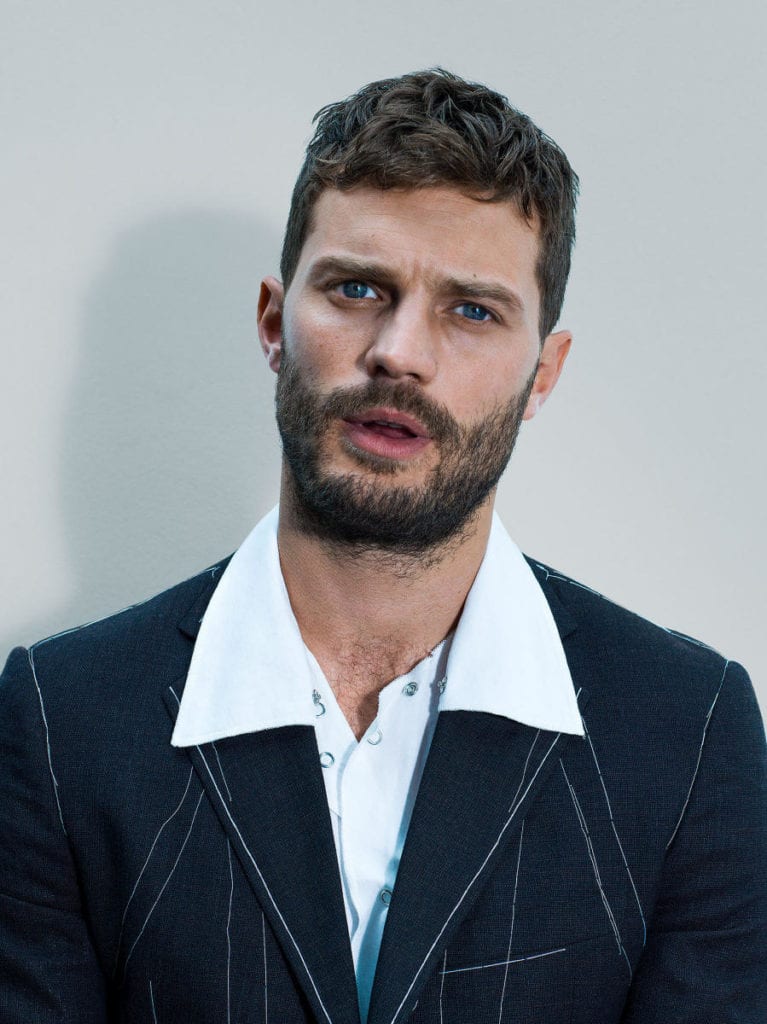 Career
The public first noticed Dornan in 2001 when he joined "Model Behaviour" which is a Channel 4 reality show. Despite the fact he was eliminated, he signed a contract with Select Model Management. Thus, he started working with many popular brands such as Hugo Boss, Armani, Dior Homme, Calvin Klein, Malin Akerman, and more.
Aside from that, he shot commercials for Dolce & Gabanna, Zara, and Banana Republic.
He was nicknamed "the male Kate Moss" and also "The Golden Torso". Also, back in 2015, he was listed as one of the "25 Biggest Male Models of All Time" by Vogue.
As for the acting part, Jamie's first appearance was in "Marie Antoinette" (2006), where he played Count Axel Fersen. After that, we could see him in "Beyond the Rave" in 2008, and "Shadows of the Sun" in 2009. He portrayed Sheriff Graham for nine episodes of "Once Upon a Time".
He won the Irish Film and Television Award for Best Actor for his acting in "The Fall", in which he played Paul Spector.
He was cast as Christian Grey for the movie adaptation of "Fifty Shades of Grey" and its two installments. It is debatable whether the franchise was a success, given that it got the actor following awards and nominations: Worst Actor and Worst Screen Combo in 2016 and in 2018. But also, The Drama Movie Star of 2018.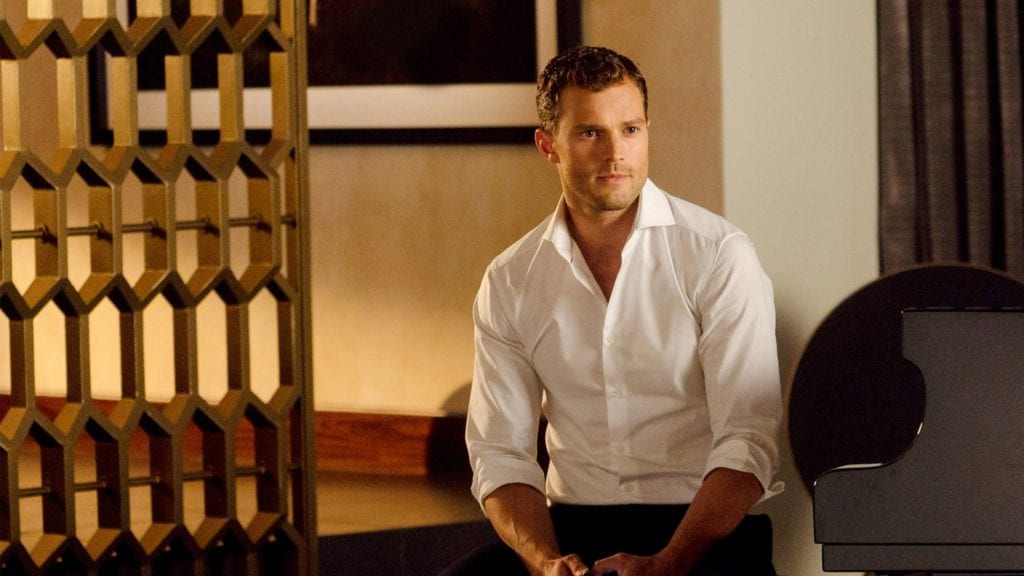 Personal Life
Jamie dated a famous English actress Sienna Miller.
Then, from 2003 to 2005, he was in a relationship with Keira Knightley, who he met in a photoshoot.
In April 2006, he started dating Kate Moss. The two parted ways around a year later, in 2007.
After Moss, Dornan started seeing Amelia Warner, an English actress and singer. The two married in 2013 and have three children.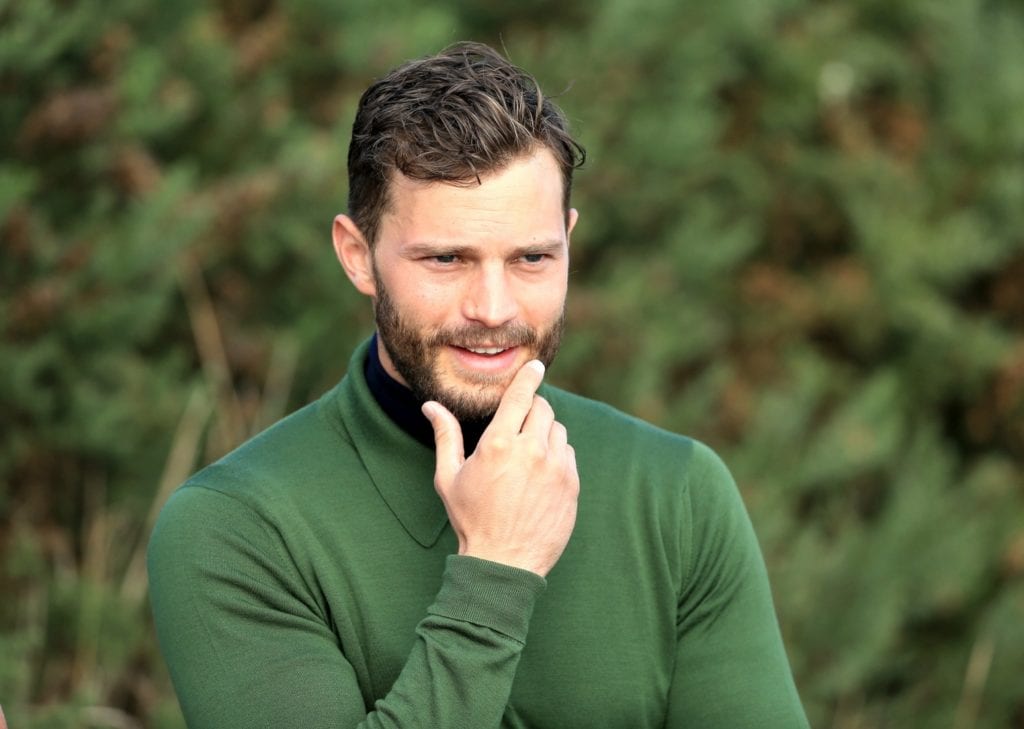 Jamie Dornan Net Worth 2019
As of 2019, this actor, who now lives with his family in Notting Hill, London, England, has his net worth estimated to be around $12 million. Whilst his on-screen spouse from the Fifty Shades series, Dakota Johnson, has $14 million.