Europe, with its rich history, diverse cultures, and excellent work opportunities, has become a desirable destination for job seekers worldwide. Explore some of the best places in Europe to move for a job, looking at factors like job opportunities, work-life balance, and quality of life.
Germany: An Engine for Innovation and Industry
Germany's reputation as an economic powerhouse is not undeserved. It successfully combines a thriving economy with a culture that values precision, efficiency, and high-quality craftsmanship. Over the years, it has proven to be a country that embraces change and innovation and drives it, making it an attractive destination for job seekers worldwide.
Strong Economy
Germany, Europe's largest economy, offers a wide range of job opportunities in industries like engineering, IT, healthcare, and renewable energy. German companies like BMW, Siemens, and Bosch are renowned for innovation and offer numerous high-quality jobs.
Great Quality of Life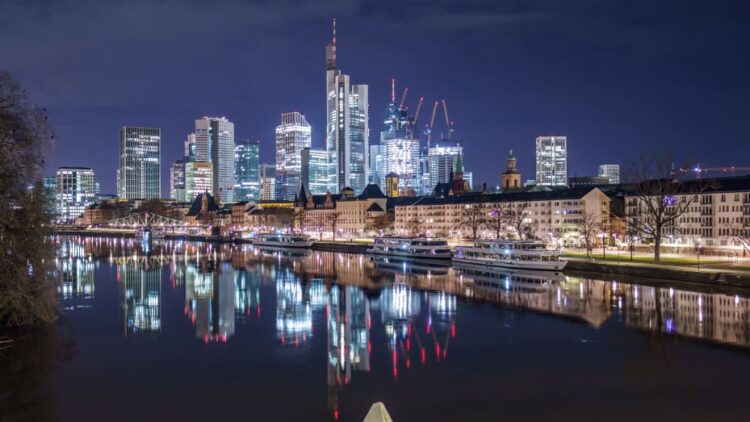 Germany also boasts a high quality of life, with robust healthcare, excellent public transportation, and numerous cultural and recreational activities. Berlin, Munich, and Frankfurt are especially known for their vibrant work and social scenes.
United Kingdom: A Global Business Hub
Steeped in history and driven by innovation, the United Kingdom is a compelling blend of the old and the new. It's a place where tradition meets modernity, creating a dynamic environment that continues to attract job seekers worldwide. As a cornerstone of global commerce and an epicenter for diverse industries, the UK offers an unmatched professional landscape.
Diverse Job Market
The UK, particularly London, is a major global business hub with a diverse job market. Finance, marketing, tech, and creative industries thrive here, offering a range of roles for international job seekers.
English-Speaking Environment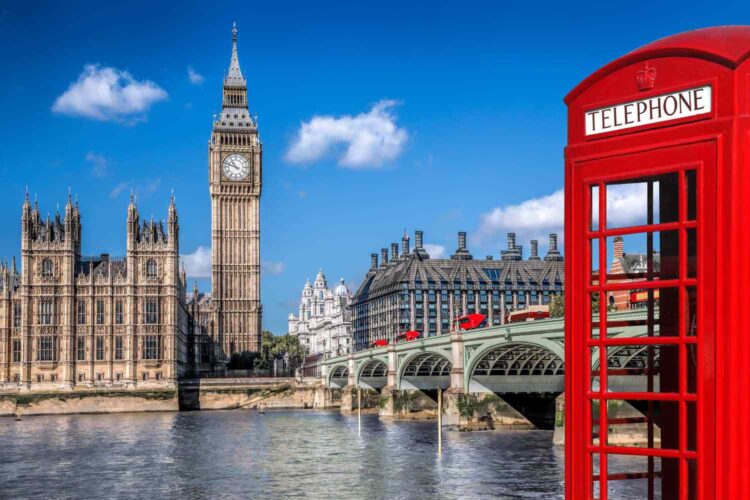 Being an English-speaking country, it's a convenient choice for those who speak the language. Despite Brexit, the UK continues to attract skilled workers with its dynamic economy and multicultural environment.
The Netherlands: Work-Life Balance Par Excellence
With picture-perfect landscapes and advanced infrastructure, The Netherlands offers a unique blend of business and pleasure. Known for a striking balance between work and personal life, the Netherlands is the best example of the good life in the European Union.
Its compact size, combined with a high level of English proficiency, makes it an accessible and appealing destination for job seekers worldwide.
English Proficiency and International Companies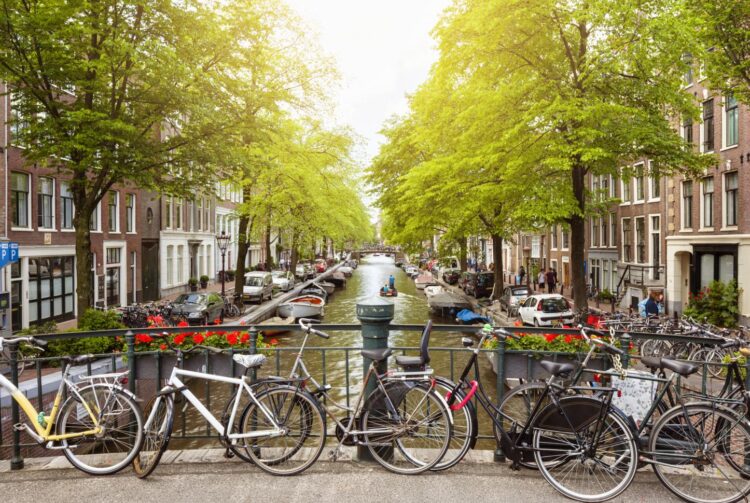 The Netherlands, home to many international corporations like Shell and Philips, offers ample job opportunities. The Dutch are also among the best non-native English speakers in the world, making it easier for English-speaking expats to adapt.
Quality of Life and Work-Life Balance
The Netherlands excels in offering a high quality of life and excellent work-life balance. Cities like Amsterdam and Rotterdam offer a mix of historical charm, modern infrastructure, and a vibrant social scene.
Switzerland: High Wages and High Standards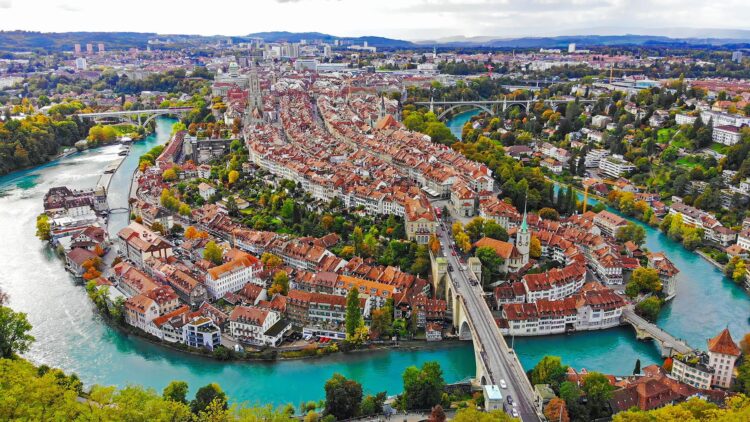 Renowned for its precision, efficiency, and commitment to quality, Switzerland has long been synonymous with prosperity and stability.
Its reputation as a world leader in various sectors and its scenic beauty make it an attractive destination for people seeking professional growth and an enviable lifestyle.
Lucrative Job Opportunities
Switzerland, known for its high living standards, also offers lucrative job opportunities. Sectors like banking, pharmaceuticals, and hospitality thrive in this country. The high wages reflect the cost of living and the high quality of services.
Swiss companies are known for their attention to detail, innovation, and dedication to producing high-quality products and services. This commitment to quality makes the country a great place to develop professionally and earn a competitive salary.
Outdoor Activities
Switzerland is also ideal for those who love outdoor activities. With its pristine lakes, towering Alps, and lush forests, it's the perfect place for those seeking work and recreation.
Whether you're a fan of hiking, skiing, or just enjoying peaceful strolls amidst stunning landscapes, Switzerland has something for every nature lover. Its well-preserved natural environment adds an extraordinary quality of life to the already rewarding work opportunities.
Sweden: Tech Innovation and Sustainability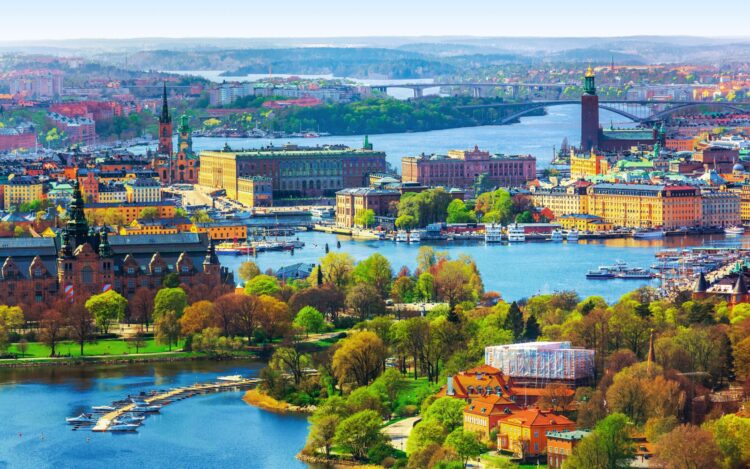 Home to some of the most innovative tech companies in the world, Sweden stands as a beacon for those looking to make their mark in the technology sector.
The nation's commitment to sustainability and social welfare, coupled with its thriving tech scene, makes Sweden an attractive destination for job seekers aspiring to contribute to and benefit from cutting-edge technological advances.
Booming Tech Industry
Sweden, especially Stockholm, has a booming tech industry. It's the birthplace of companies like Spotify, Skype, and Klarna. With its strong focus on innovation and sustainability, it provides excellent work opportunities in the tech and green sectors.
Quality of Life and Work-Life Balance
Sweden is renowned for its high quality of life, social security, and work-life balance. Swedish society emphasizes family life, leisure, and personal development, making it an excellent choice for those looking for a balanced lifestyle.
Making the Move: The Final Word
Once you've chosen your European destination based on your career goals, lifestyle preferences, and language skills, it's time to plan the move. Hiring international moving services can help facilitate a smoother transition, handling the logistics and reducing stress during the move.
Each destination offers a unique mix of job opportunities and lifestyle benefits. Europe's diverse and dynamic job market welcomes you with open arms. Whether you're an innovator, a creative, a strategist, or a specialist, there's a place for you there.