Keeping cryptocurrencies safe is no longer a luxury with many hardware wallets in the market. They do an excellent job hiding your private keys and promise you the control and security needed against the growing security breaches in the crypto market. Moreover, the vulnerabilities are at an all-time high, with over $3.18 billion lost in crypto breaches, DeFi hacks, and CEX hacks. About $7.12 billion was lost in scams, challenging the need for high-end security in their crypto wallets.
Hardware wallets are better than cloud or web-based software storage due to their high degree of control and security against cybercrime. But what is the most secure hardware wallet? In this article, you will know just that. You will read about the different ways a hardware wallet can help you and some of the top-notch brands of cold storage that work for your requirements:
How Do Hardware Wallets Work?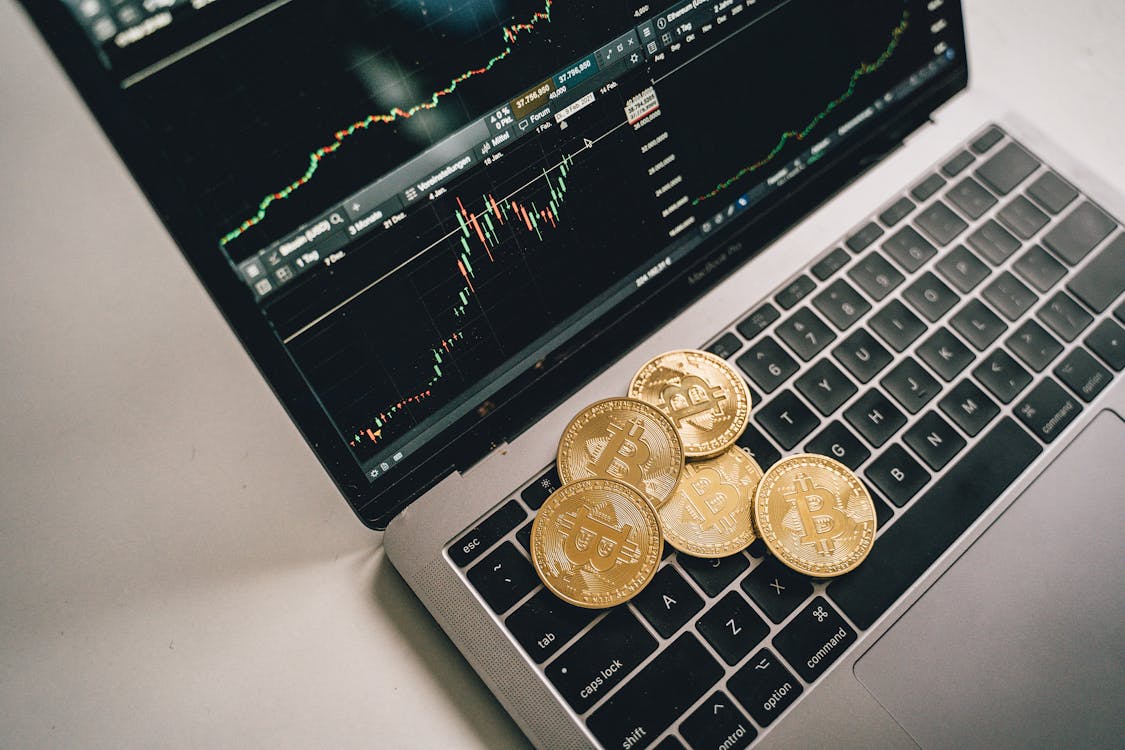 All your transactions will be accessed from the software-watching wallet that you have created previously with no private keys. The user enters the sending and receiving address and the amount they would like to transfer. Since the software wallet does not possess private keys, the transaction would be unsigned.
The software wallet connects to the hardware wallet via a USB or external connection without a signature. Since the hardware wallet consists of private keys, it can add the signature to the transaction and authenticate it. It then communicates back to the software wallet with a signed transaction. This transaction is then posted to the node network, and the transaction is confirmed.
Unfortunately or fortunately, not all hardware wallets are made equal, and their security can only be judged through the number of layers it provides. Cryptocurrencies and similar digitized assets run on blockchain technology and require special security. They possess hardware that runs on a chip, an operating system, and an anti-tampering authentication check. The lattermost is where the high-end security lies. The checking process included setting up a unique PIN and passphrase.
List Of Secured Hardware Wallet Brands
Trezor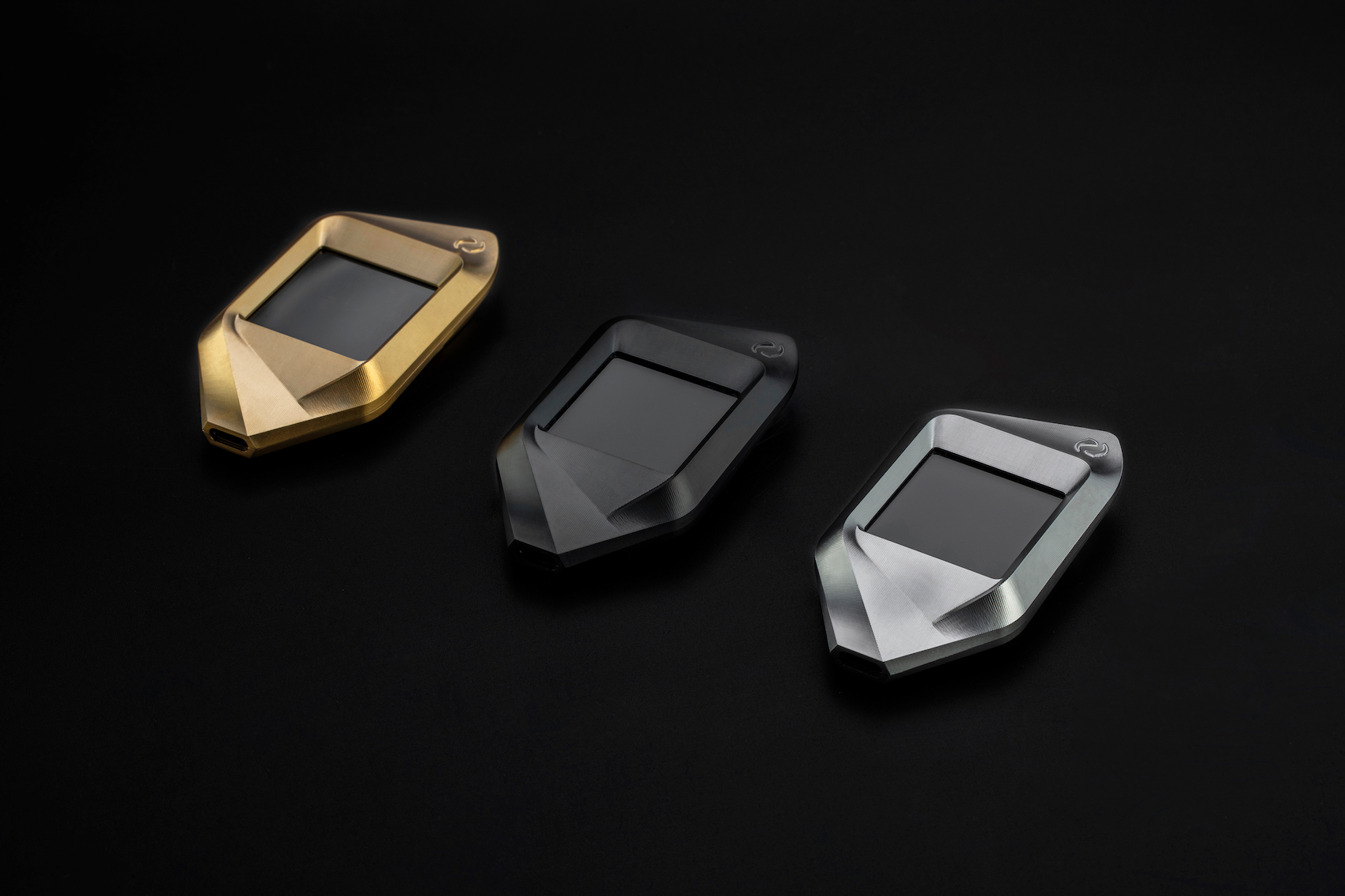 Introduction
Trezor is a brand established by SatoshiLabs, specializing in the infamous Model One and Model T wallets. Trezor products are extremely suitable for multi-trading and are the best choice for novices and professionals alike. The two competing products in their product line are the Model One series and Model T- New Generation.
The Model One was the first product launched in 2013 using the Hierarchical Deterministic key and BIP32 transfer protocol. Providing more than 1000 crypto support, RGB display, and accessible use, Model One is all-compatible with Android, OSX, and Linux, but not iOS.
Both their products are EAL5+ certified and pick between the Trezor Model T Vs. One cold storage necessitates a thorough examination of its benefits and features. For example, Trezor T has an unrivaled support mechanism for various cryptos. In terms of security, both of these products work wonders to store and secure a broad range of cryptocurrencies effectively.
The Model T also has a color touchscreen and updated USB-C hardware compatibility. While both provide excellent, sophisticated cyber security, the Trezor Model T is superior due to expanded support and enhanced hardware features. However, they are on the expensive side of the budget spectrum. Some of their salient features are as follows:
Features
Supported Coins: When looking for a quality hardware wallet, supported coins are the first factor to consider. With Trezor products, you don't have to worry about that. Both Trezor products support an exhaustive list of cryptocurrencies and tokens. The Model T supports about 1389 currencies, while the Model One supports around 1000.
Digital Security Protection: Trezor's excellent security takes the crypto trading experience to a new level. With EAL5+ protection, they are also verified and audited to have the best firmware built into their systems.
Physical Protection: One significant disadvantage of hardware wallets is the chance of destruction. However, Trezor's products easily pass the bridge with their durable stainless steel and plastic shell and easy restoration.
Operating system compatibility: It works well with Windows, Linux, Mac, Chrome OS, and Ledger Nano S compatible.
Dimensions & Weight: 98mm x 18mm x 9mm; 16.2g
Microcontrollers & Connector: USB Type Micro-B
Chips: ST31H320 (secure) and STM32F02
Products
| | | | | |
| --- | --- | --- | --- | --- |
| Products | Price | Security Interaction | Micro SD Card Slot | Micro SD Card Slot |
| Trezor Model One | $75 | Via desktop or mobile | None | Less |
| Trezor Model T | $250 | On-device | Included | More |
The Trezor Model T is more pricey than the Trezor One. However, with a higher price label comes advanced features. If you're an enthusiastic crypto user looking for a professional device with the best features, the Trezor Model T is an excellent option.
Ledger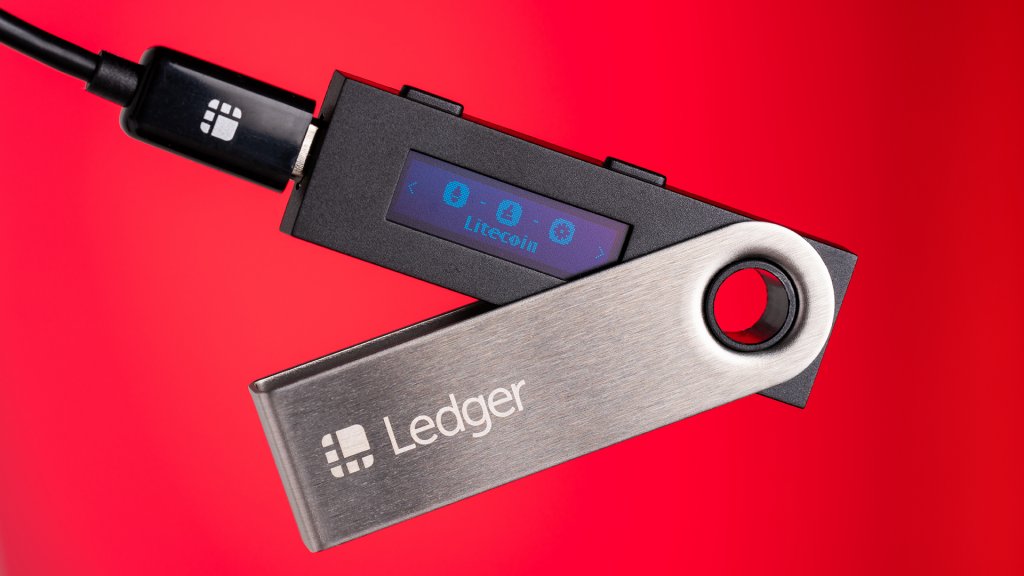 Introduction
Ledger is another renowned French company that was established in 2014. Ledger began with the Ledger Nano S, which evolved into one of the best bitcoin wallets on the market. Although updated wallets have been released, the Ledger Nano S remains among the most powerful and ranked wallets globally. While the Ledger Nano S was built for cryptocurrency holders, the Ledger Nano X was also meant for active traders. One of the reasons for this could be that the Ledger Nano X includes mobile functionality, a larger screen, Bluetooth connection (end-to-end encrypted), higher battery life, and so on.
Features
Supported Coins: Depending on the product chosen, it can support about 1000 cryptocurrencies.
Digital Security Protection: With CC EAL5+ certification, Ledger devices have won users' confidence and a reputation for security. The Ledger Nano S will protect your crypto certificates even if your computer is hacked.
Physical Protection: The device itself has a convenient and user-friendly interface. On top of the device, there is a screen and two navigation buttons. They all operate together to enable you to access the device's menu, enter a pin code, select apps, and enter recovery phrases. Although entering PINs and seed phrases requires two presses, Ledger OS assists you through the configuration of your device. You must follow the messages on the screen and in Ledger Live (the desktop client for Ledger devices).
Operating system compatibility: It works well with Windows, Linux, Mac, Chrome OS, and Ledger Nano S compatible.
Dimensions & Weight: 98mm x 18mm x 9mm; 16.2g
Microcontrollers & Connector: USB Type Micro-B
Chips: ST31H320 (secure) and STM32F42
Products
| | | |
| --- | --- | --- |
| Device | Price | Supported Cryptocurrencies |
| Ledger Nano S | $59 | 1100+ |
| Ledger Nano X | $119 | 1100+ |
Conclusion
Compared to physical wallets, hardware wallets feature "cold storage" that is disconnected without the need for internet access. As the name implies, they are physical devices that only store and transact in cryptocurrency via a private key. When used correctly, hardware wallets may do wonders, and numerous top-tier wallets are built for a certain demographic of crypto consumers. The above walkthrough of the top safest hardware wallet brands, along with their distinctive features and products, will assist you in making an informed decision.