Buying a new fashion accessory is important because you will be wearing it often and showcasing your fashion sense. It should complement your other accessories nicely and make your whole outfit stand out no matter what you wear. In terms of watches, it is also an investment and something that will be in your collection for years to come. Therefore, the purchase should not be approached lightly and you should really think what you are browsing. In case you already know the type of watch you want, you will have it a little bit easier. There are countless models out there from traditional timepieces to modern smart watches.
For those of you who are still not ready to go full gadget with your watches, have you thought about getting a gunmetal model? These never go out of style and there will always be an option for any kind of look. In this article we will go over some of the most important things to look for when buying a new gunmetal watch. If you want to learn more and browse an incredible collection of pieces, make sure to check out Nordgreen.com.
1. Style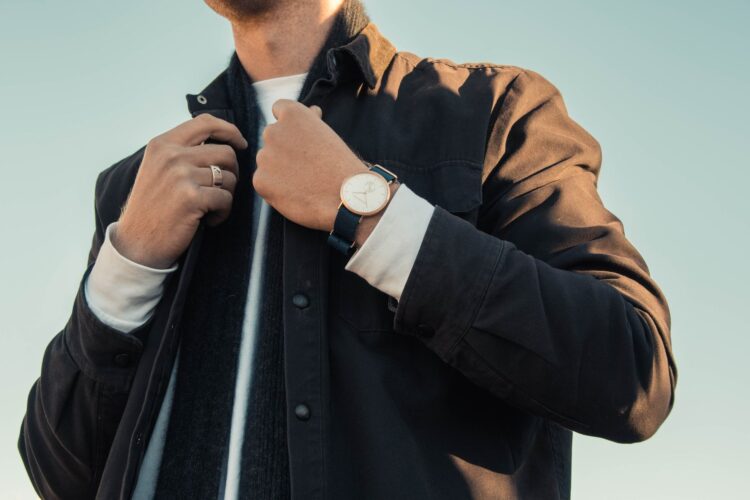 While the very term of gunmetal says a lot about the watch, mainly its color and material and therefore gives us a clear picture of its whole body, there are different styles of this type of watch worth considering. For example, the most obvious differences in styles have to do with the overall models and classes of watches. If we were to differentiate between them, we would be left with four distinct styles. These are casual, vintage, sport, and luxury.
Each of these has both big and slight differences when compared to the rest. If you see a watch advertised as sporty, it would probably go best with sportier attires like tracksuits or even summer wear. Vintage watches tend to have antique mechanisms and faces, and utilize more leather on the bands, while the casual variety are meant for everyday wearing irrelevant of where you go. Lastly, luxurious models are the most expensive, they have intricate mechanisms and advanced features, and are made of special materials. The style of the watch will dictate when and where you can wear it so make sure to base your decision on your lifestyle.
2. Analog, Digital, Smart?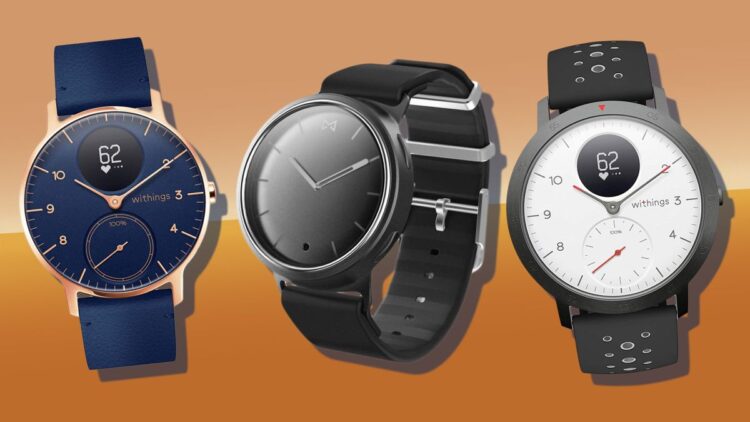 The second most important decision here is which type of watch to get based on how it tells time. Most people still prefer analog watches with hands because they are the real deal, or in other words, they are what watches (and clocks) are supposed to look like. Digital numbers across a screen are usually reserved for alarm clocks, but there is a large customer base who prefer digital watches too. It could take some time before you find a suitable gunmetal digital clock since most are analog, but it is not impossible. If you truly want a digital gunmetal watch, the best thing to do would be to go smart and get a watch with an operating system. These modern gadgets are very useful, and since they use a digital screen and smart software, you can have both analog and digital themes. Again, pick the model according to what you need and what you want to achieve with your new timepiece.
3. Material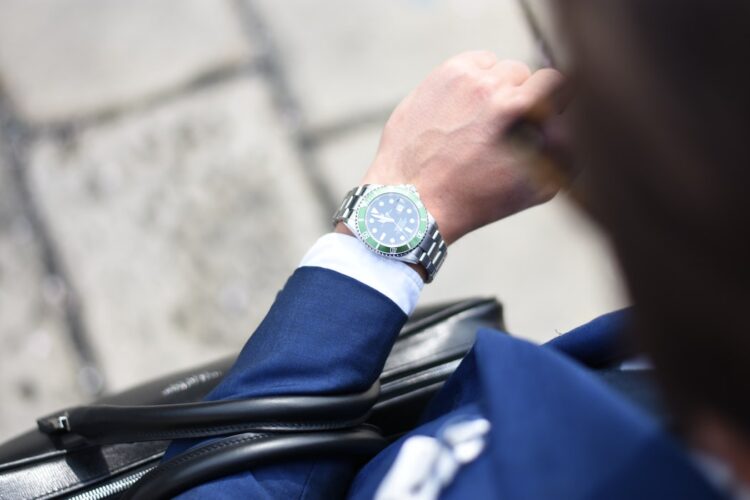 Since you are after all aiming to get a gunmetal watch, it goes without saying that it should be mostly made of metal. But what kind of metal should you go for? Can it be silver, or should you go titanium? Other than that, should the metal be glossy or matte? Then there is the question of how grey it needs to be to truly give off a gunmetal vibe. The key feature is for the main body of the watch and the area surrounding the glass face to be dark grey. If you want it to be a real gunmetal watch, matte finish does a much better job than a glossy one. Think about a desert eagle handgun and the colors and finishes it has. Apart from the black handle, this gun is almost completely dark grey or silver. Do not settle until you find a piece that resembles this famous gun in terms of color patterns and design, and only a handful of materials can give you exactly that. Lastly, the armband can be leather but for a true and complete effect, it would be much better to go for a metal band similar to the body.
4. Water Resistance and Sturdiness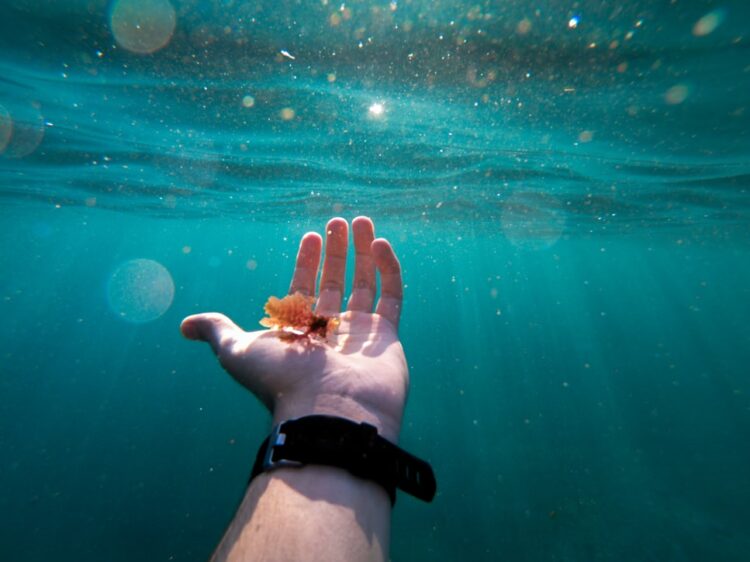 Watches are prone to all sorts of damage and the larger they are the more you will accidentally scratch them on things. It takes some getting used to because you normally do not have anything on your wrist and therefore you tend to move your arm as if there is nothing there. Because of this, the metal and the glass have to be resistant to everyday damage like scratches and drops. More expensive watches are more resistant, so based on the situations you will wear it pick the right resistance. In addition to physical damage, you will have to take into account the water resistance. If you plan to carry it without you to vacations and swim or dive while wearing it, you will surely have to pay a bit extra for better water resistance. Pressure and depth range from 3 atmospheres and 30 meters to as much as 20 atmospheres and several hundred meters.
5. Brand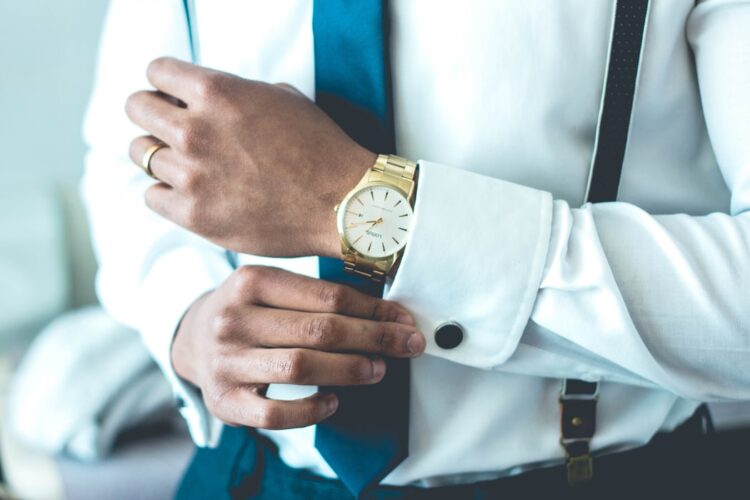 If you have a favorite brand, browse their collection for the right gunmetal model. If not, you can check the brands according to their prices and other features until you find what you like most.
6. Size and Weight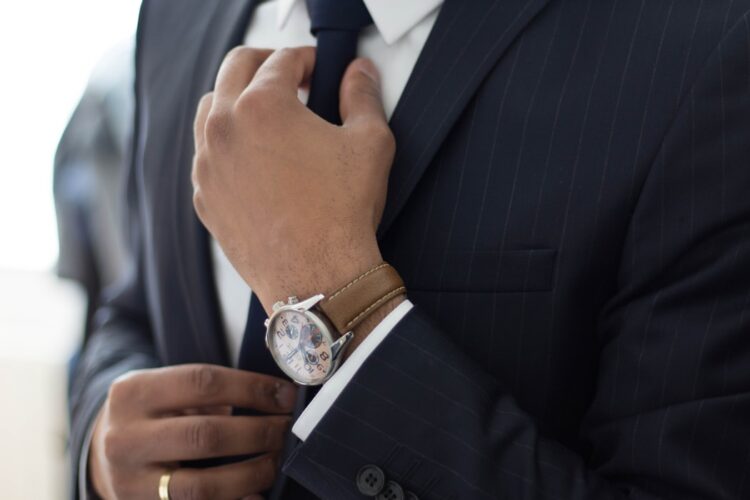 This depends on your body size and preferences. Some watches will definitely be too small for you, while others may prove too big and heavy for your wrist and limit your range of motions.
7. Power Source
Do you want a mechanical watch and wind it every other day, an automatic that winds itself as you move your arm, a quartz mechanism with a battery, or a solar power watch?