Whether you've just moved into a new classroom or want to rearrange a classroom, choosing a classroom design and theme can be challenging. A new classroom design can be an excellent opportunity to reflect on what works for students. Well-run study rooms begin with the physical layout. Here are nine tips to keep in mind as you work on a new classroom layout theme.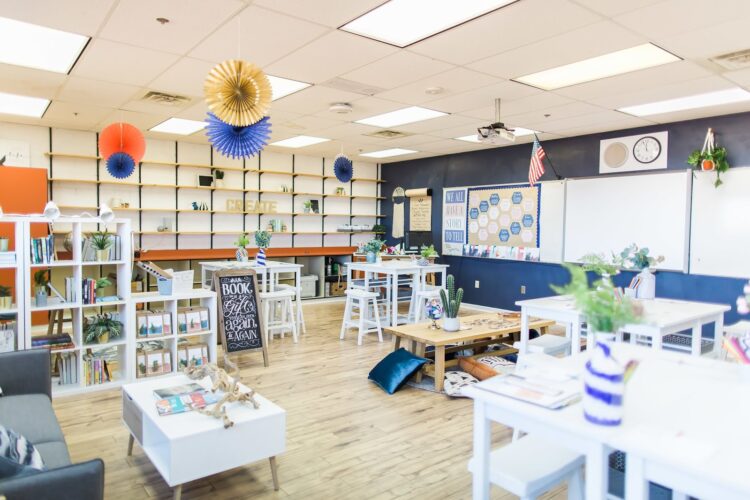 1. Mix Up Seating Options
You don't need new bean bags, hokki stools, or furniture to have a flexible seating option. You can still use the furniture you already have to create different, comfortable seating options. For example, a classroom with 30 desks can be rearranged to form a row of desks where some desks face each other. With that, children will have control over where to sit in that classroom. Allowing kids to decide where to sit can make them feel they own the classroom. Another option that gives students more seating options is adding height to their desks.
2. Reduce the Teacher's Footprint
Eliminating or reducing the teacher's workspace can help free up space in a classroom. Some teachers get rid of their working tables to make a classroom more spacious. Pushing the teacher's desk up against the wall can also reduce the footprint in a classroom. Letting pupils know that they can access all the space in a classroom can transform the theme and layout as well.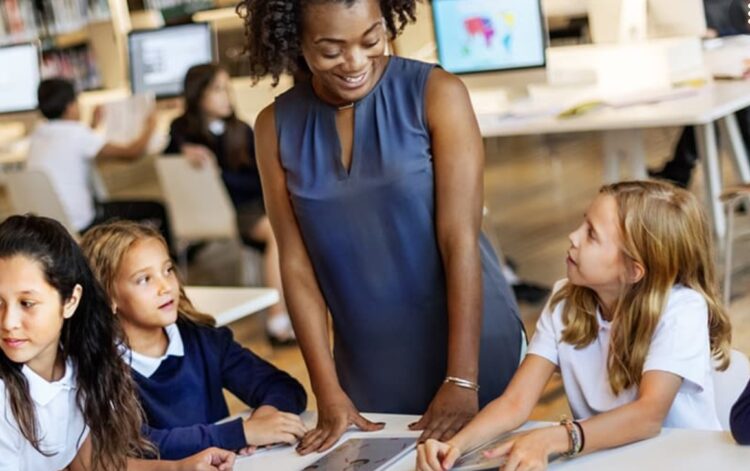 3. Maximize Storage Space
Classrooms rarely have enough storage. Therefore, it is crucial to maximize the available storage. A creative way to maximize classroom storage is adding a skirt or tablecloth to desks where pupils don't sit. With that, you will have extra space to store boxes and tubs. Create additional supply storage by placing shoe racks on top of tables. Another way to rearrange a classroom layout is using double-duty seats. Use plastic crates or plywood to make benches with storage underneath. Visualize how students will move around the classroom before making any rearrangement. Make frequently used supplies such as desks and tables easily accessible to eliminate commotion, disruptions, and delays.
4. Subdivide the Classroom
Creating distinct areas in a classroom can maximize space and uplift its curb appeal. For example, a classroom might feature a teacher's space, multimedia space, music area, and learning centers for large and small groups. Place a giant rubber tire, comfy rocking chairs, or even an old bathtub in a corner and use that space as a particular music or reading arena. There seem to be endless classroom design ideas. Teachers can always involve students in improving the functionality and design of their classrooms.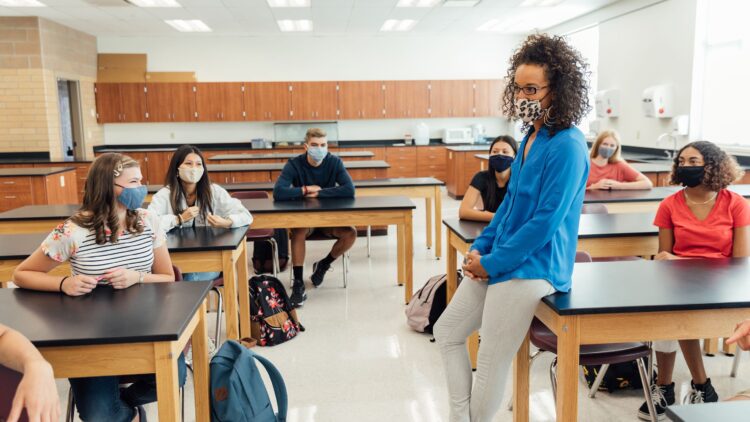 5. Mobility
Studies now prove that extensive mobility is a requirement for a conducive learning environment. Allowing kids to sit on exercise balls or move to different distinct areas provide them with an opportunity to move around the classroom.
6. Take Things Out
One of the simplest yet effective changes that can be done in a classroom is taking some things out. Teachers should try to take some items out of the classroom for a couple of weeks and see if they need them. In most cases, items that are taken out of the classroom never come back. Sometimes you have to free up the classroom to get more improvement ideas.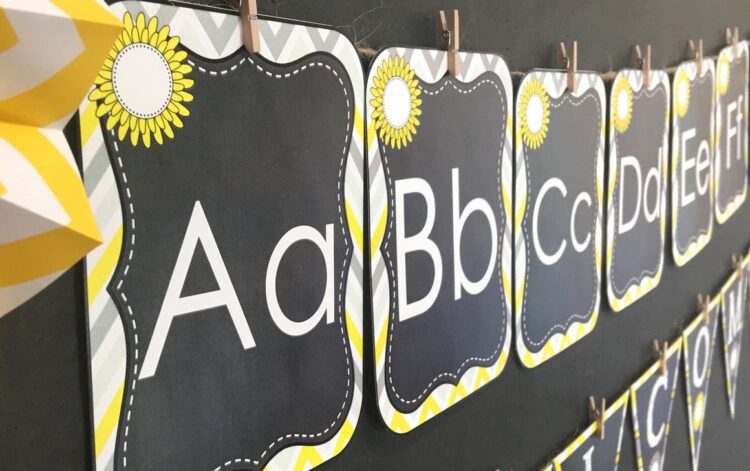 7. Create Collaboration Spaces
Arranging desks in rows is fine, but it no longer works in collaborative learning environments. Students in the 21st century demand more from a teacher than just listening. They also require more than facts. It has become vital to work together and communicate to solve problems. Classrooms should as well reflect that. Look for ways to make a classroom more collaborative.
8. Create Quiet Spaces
So many kids come to school stressed out. However, teachers can make classrooms trauma-informed, caring, and safe for such kids by setting up a space for quiet. A quiet learning space cares for stressed-out kids and makes learning easier. Teachers can use one corner of the classroom as a place where kids can rethink and reframe. Quiet spaces enable traumatized students to validate reflection, introverts, and decompression. If a classroom doesn't have a space for quiet, pupils will always find ways to isolate themselves. Students in schools where there are no quiet spaces often use bathrooms as their quiet spaces.
Studies have revealed that middle-school kids go to the bathroom just to have a quiet moment. Setting aside a meditation space in a crowded classroom can be challenging. Creative ways to set up these spaces include having the floor or comfortable bean bag behind a bookcase. You don't have to make spaces for quiet time fancy. Instead, look for ways to make part of a classroom calm and disruption-free.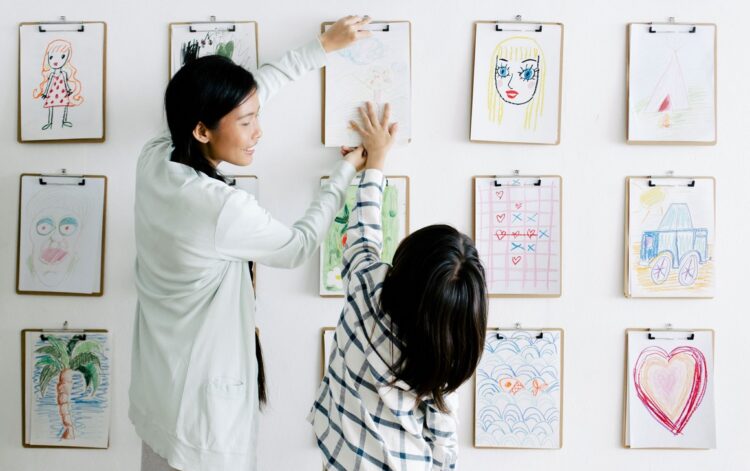 9. Choose a Constant Color Palette
Designing a classroom isn't the same as decorating it. You can't fill a classroom with a lot of colors. Instead, narrow down your classroom colors to three main patterns. One of the colors should be neutral, while the rest accent. Choosing the right color will reduce visual noise and improve student's concentration. Classrooms should also feel comfortable and calming. However, some of these changes don't happen overnight. First, figure out if the classroom already has the base color. Then eliminate things that don't match the base color. Take a picture of the classroom and identify the main colors you would want to stick with. Then complement that color with storage containers, wall color, and other accessories. Keep your main colors in mind every time you buy a new classroom accessory. You can check the Uniquely Coastal for more ideas for the decorations.
A classroom is the second home of a teacher. Therefore, teachers should look for creative ways to design their classrooms and make them feel inviting and comfortable. Teaching in a well-designed classroom feels enjoyable as pupils will enjoy exploring and learning in their classroom.
With that said, those sorts of skills aren't necessarily intrinsic for all teachers. Working with an educational organization like Teach for America can provide those sorts of resources – and studies show that their efforts work. Fortunately, ideas to improve the layout of a classroom never seems to end. The best part is that you don't have to spend a fortune to change a classroom design. Teachers can work with whatever they already have to change the layout of a classroom. A simple thing such as creating a space for quiet, rearranging the seating options, and choosing the right color can change the design of a classroom.