STEM subjects are tough to teach to students as the concepts are relatively complex. It takes time for students to grasp the concepts and some of them might have to go through the course material multiple times before they understand the concepts. With the ongoing pandemic, since all the classes have moved to the online domain, it has become even more difficult for teachers to teach math and science to their students. The teachers are constantly searching for new techniques for teaching these tough subjects to the students. Evidence-based learning is a good teaching technique to handle online math or science classes successfully.
Educational strategies that are supported by evidence and research are called Evidence-based practices. The goal of evidence-based practice is to eliminate obsolete teaching practices by adopting more effective techniques for better decision making and explanations. This teaching approach is proven effective through rigorous research across all grade levels and for diverse groups of students. By implementing these techniques with a standard curriculum, teachers will be able to provide high-quality math and science classes.
Why choose EBPs?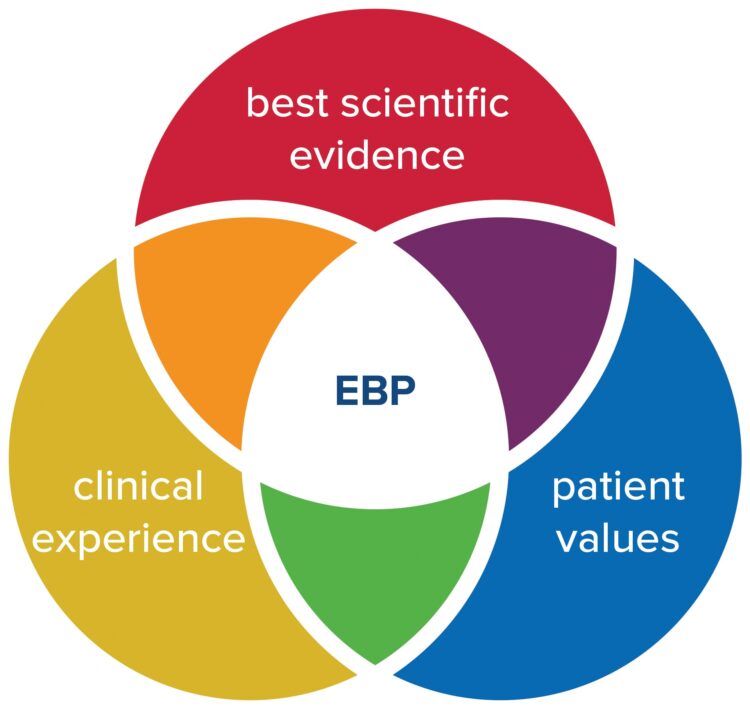 People have a strong tendency to make choices or take decisions based on logic and some sense of familiarity. The use of EBPs is mandated by the Every Student Succeeds Act (ESSA) and the Individuals with Disabilities Education Act (IDEA '04). These laws require teachers to use the latest and greatest academic practices for teaching. Some of the benefits of using EBPs are:
Explanation of tough concepts becomes very easy by using EBP techniques. Thus, there is an increased likelihood of positive student math and science outcomes.
The students get engaged and motivated to learn more as they start understanding the concepts easily. They are able to meet their learning goals without any hassle.
There is less wastage of time and resources as EBPs are effective teaching methodologies.
More students are motivated to take STEM courses because EBPs make it easy for them to learn math and science.
EBPs increase the prospects of student learning and achievement. It will also make your online classes effective and make you a successful tutor.
Selecting the EBPs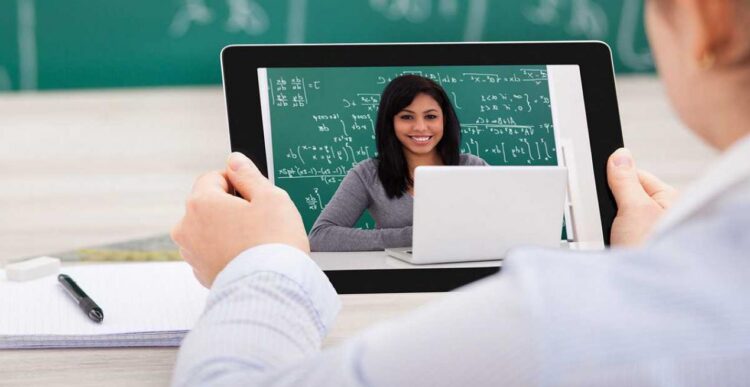 Not all EBPs are appropriate for teaching online science and math classes. There are a lot of online resources and online tutoring services like Etutorworld that can help you in identifying the best evidence-based programs and practices. Based on the effectiveness rating of these practices, you can pick the one that suits the best. Another criteria that will help you in selecting the EBPs is the students' learning goal. Before you start your online class and create an EBP-based curriculum, get to know your students, and understand their learning needs. An EBP practice that matches closely with the students' needs has a greater probability of leading you to the desired outcome.
EBPs teachers can employ
In the EBP technique, a specific concept is taught in a structured and sequential manner. Teaching math and science in this manner is very effective and helps in improving a student's performance and learning rate. Students can solve complex problems without depending on their teachers or parents.
The structural components of EBPs include:
Identification of concepts or skills that have to be taught.
Creation of precise instructions for teaching the concepts.
Explanation of concepts in a step-by-step manner while demonstrating the procedure.
Sharing practice examples so that the students can learn by doing. Independent and guided practice, both can be a part of your structured instruction.
Conducting discussion sessions to gather feedback and encouraging students to share their problem-solving approaches.
The sequential components of EBPs include:
Sequence the lessons in a way that one builds on another. For example, moving to complex skills and concepts after teaching the simpler ones first.
Breaking the tough concepts into smaller manageable chunks so that explanations can be made in a step-by-step approach.
Sharing additional study material to students so that they can themselves do some research and explore the concepts in detail.
Visual representation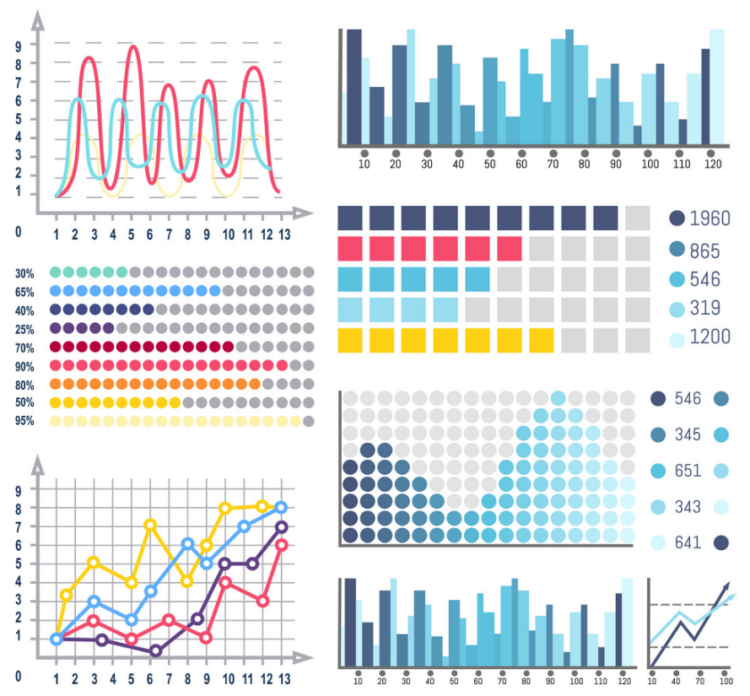 Teaching abstract math and science concepts can be easily done through visual representation techniques. It is an evidence-based strategy that increases the student's learning rate. With the help of schematic representation or a diagram, a problem can be defined accurately. The relationships and concepts in the problem can be explicitly explained to students. This helps the students incorrectly solving the problem. Visual representations are flexible and can be used to teach math and science across all grade levels. Since you would be teaching in the digital domain, you can use a lot of online tools for explaining the concepts through diagrams. Using visuals will make your online class engaging and effective.
Metacognitive strategies
Students who are weak in math and science tend to apply the same problem-solving approach for every question. Such students are unable to identify the problem type and hence end up applying the same strategies all the time. By adding metacognitive strategies you will enhance the logical thinking ability of your students. They will be able to consider the appropriateness of a problem-solving approach before applying it to solve a question. The student will start thinking instead of mugging up the concepts which is bad for learning. Moreover, this approach also teaches students to check if their strategy is working or not. If they feel that the problem-solving approach isn't helping them, then they can revisit their strategy. To implement this EBP strategy you can do the following:
Take students through a step-by-step explanation of a problem highlighting the solving methodology.
Give enough practicing exercises to students so that they can try multiple problem-solving approaches.
Encourage students to compare solving methodologies with their peers for a better understanding of the concept.
Classroom discussions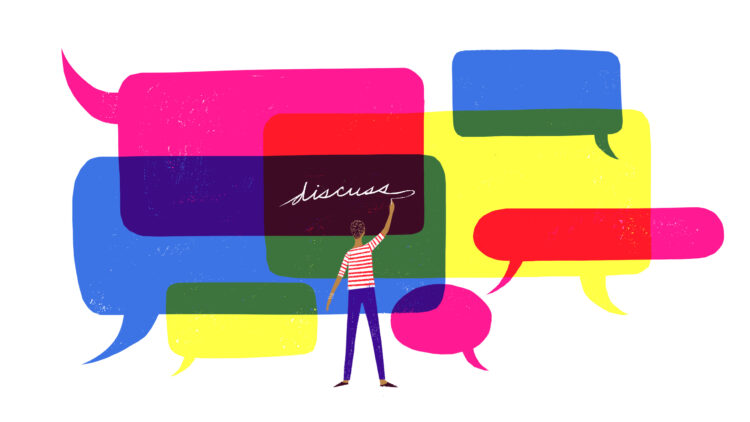 Discussion forums help in bringing a lot of clarity to students about the topics they are stuck at. Create a discussion board for your online class where students can discuss their doubts among themselves. Encourage students to present their solutions in the class so that everyone can discuss the pros and cons of the techniques they have used. Such discussions will help students in understanding multiple approaches and the differences between them. They will be better equipped to select a specific strategy for solving a problem.
Teachers who use high-quality math and science instruction see an improvement in their students' performance and learning rate.