If you are familiar with Bollywood, Kollywood and Tollywood then you probably know that none of their films would be what they are today if there weren't any scores in them, right? The soundtracks in these films are what keeps you on the edge of the seat, it is what helps you keep track of the drama or the comedy. The roles become believable when backed by the right compositions.
But, since every actor or actress cannot have a voice that is good enough for singing, many of them lip-sync the lyrics while the music is made in post-production with playback singers.
However, there are sometimes exceptions with Tamil actresses that both act and sing at the same time. To show you just how talented these people are, we have made a list of these Tamil stars.
1. Vyjayanthimala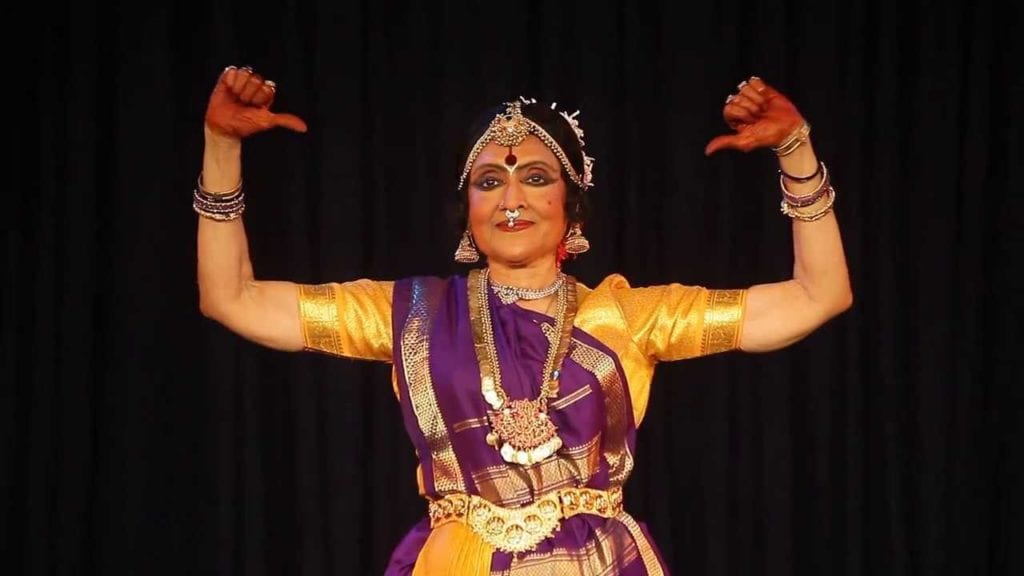 Vyjayanthimala is talented in many aspects of life. She has a beautiful voice, she can act, she can dance and she even creates her own choreography. Vyjayanthimala is truly one in a kind. During the highest moments of her career, she was considered to be one of the best stars on television and was even the highest-paid actress at the time.
Originally, Vyjayanthimala first started her career in Tamil language films such as Jeevitham and Vaazhkai during the 40s and the 50s, but after her fame spread throughout the country, she starred in many Bollywood movies too. Many people from younger generations consider her as a great inspiration.
Vyjayanthimala was born in 1936 and her first appearance on the big screen when she was just thirteen. After her first appearance, she built a career that lasted well over two decades. One of her famous roles has to be in the movie Devdas which was directed by Bimal Roy which is based on the novel by Sarat Chandra Chattopadhyay.
Sadhna was another hit for Vyjayanthimala which was produced by B. R. Chopra. It follows the life of a prostitute named Rajini (played by Vyjayanthimala) that falls in love with a very intelligent professor.
If you want to hear her voice in songs, check out Honton Mein Aisi Baat Main, Mang Ke Sath Tumhara and Reshmi Salwar. If you are interested in any of these songs, you can listen to them at masstamilan.
2. Remya Nambeesan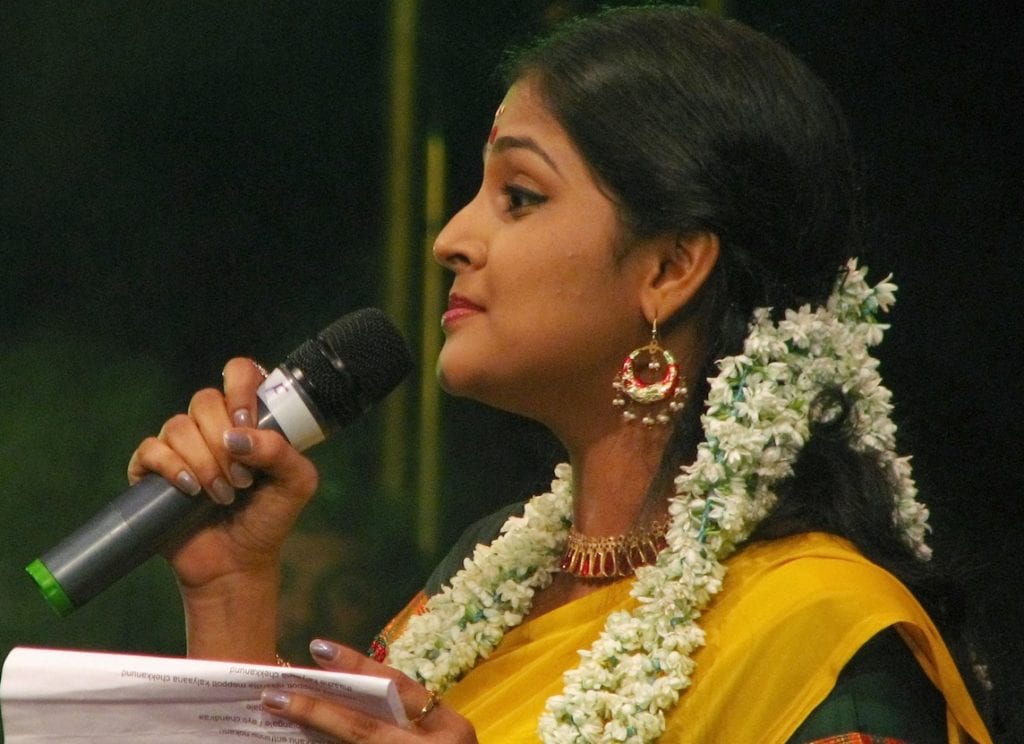 Remya Nambeesan made her first appearance in the movie Sayahnam which was in the Malayalam language, but soon after she started appearing in Tamil films too. She has had a twenty-year-long career and has starred in more than 60 movies and has sung over 20 songs. She is considered to be a multi-talent by a lot of people in India.
When she got her role in the Malayalam film Sayahnam she was just 14 years old, but the talent she had was very obvious even at that age. As a child, she took on a lot of minor roles until she finally found a place in Aanachandam, a 2006 Malayalam film which was directed by Jayaraj. It follows the plot of Krishna Prasad (played by Jayaram) who has a huge love for elephants. As a child, he experienced a horrible event where elephants started ravaging across a festival, but once the elephant faced Krishna Prasad, it spared him. This is what inspired his remarkable love towards these animals. Remya Nambeesan plays a supporting role in Aanachandam and helps Krishna throughout his adventure with these animals.
After her breakthrough with Aanachandam, Remya started accepting roles for Tamil movies such as Oru Naal Oru Kanavu, Raman Thediya Seethai, Aattanayagann, Uthamaputhiran, and many others.
But, the truth is that Remya's passion was focused on something else. In 2012, she started a career as a playback singer for Malayalam and Tamil films too. Our personal favorite Malayalam scores by Remya are Aande Londe, Vijana Surabhi, Maayumee, RAavin Cheruvil while our favorite Tamil score have to be Fy Fy Fy Kalaachify, Pogathe Pogathe, and Hit-u Song.
3. Andrea Jeremiah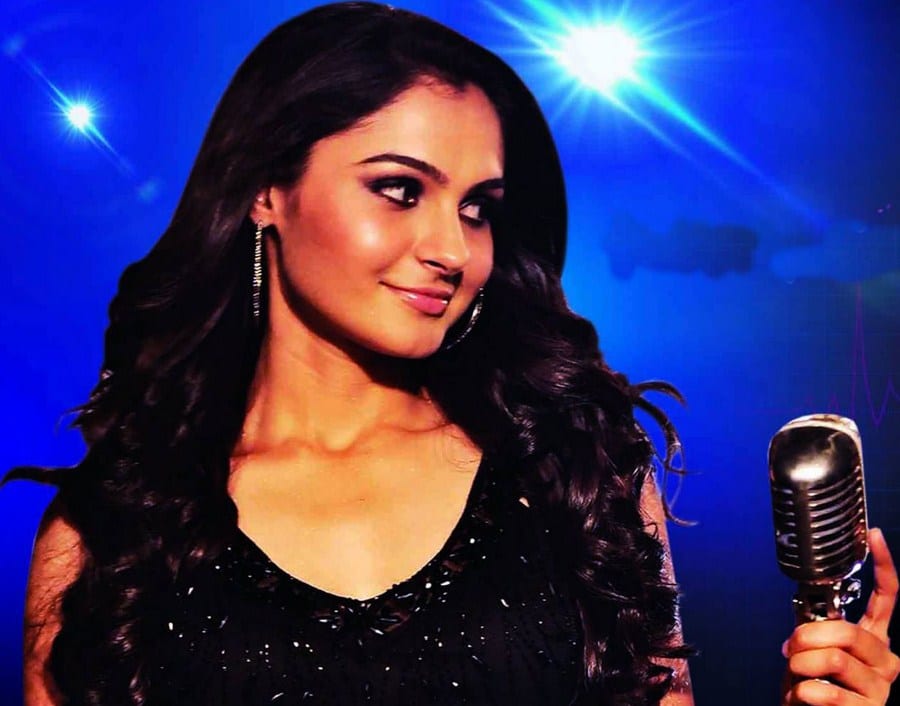 Andrea Jeremiah was born in Chennai, Tamil Nadu and is a great actress, musician, playback singer, and dancer. Her work mostly consists of Malayalam and Tamil motion pictures, but she can also be spotted in several Telugu ones too.
Unlike the other people on this list, Andrea first started her career as a composer and a lyricist and then started transitioning in the film industry.
When Andrea was just eight years old she showed great interest in piano and other key instruments. A few years she joined a junior group of singers which was called Young Stars. This group of talented children is what helped her build her career in music composing.
However, as she got older, she started showing interest in theatrical acting during her college years. She started appearing in stage plays, but she claims that she denied every single offer she got for motion pictures. She had a different plan in life at that time.
She was hired by Gautham Menon to compose a song for his movie Vettaiyaadu Vilaiyaadu. After Andrea finished her work for this project, Gautham asked her to be in his next big movie. She accepted the role and Pachaikili Muthucharam was her first breakthrough in this industry. This romantic thriller was a commercial success.
You can also see Andrea Jeremiah in Vada Chennai, Vishawaroopam II, The House Next Door, Aval and many other films. But, if you are interested in her singing talent, check out the scores Google, Nakula, Laila Laila, and Kando Kando.
4. Trisha Krishnan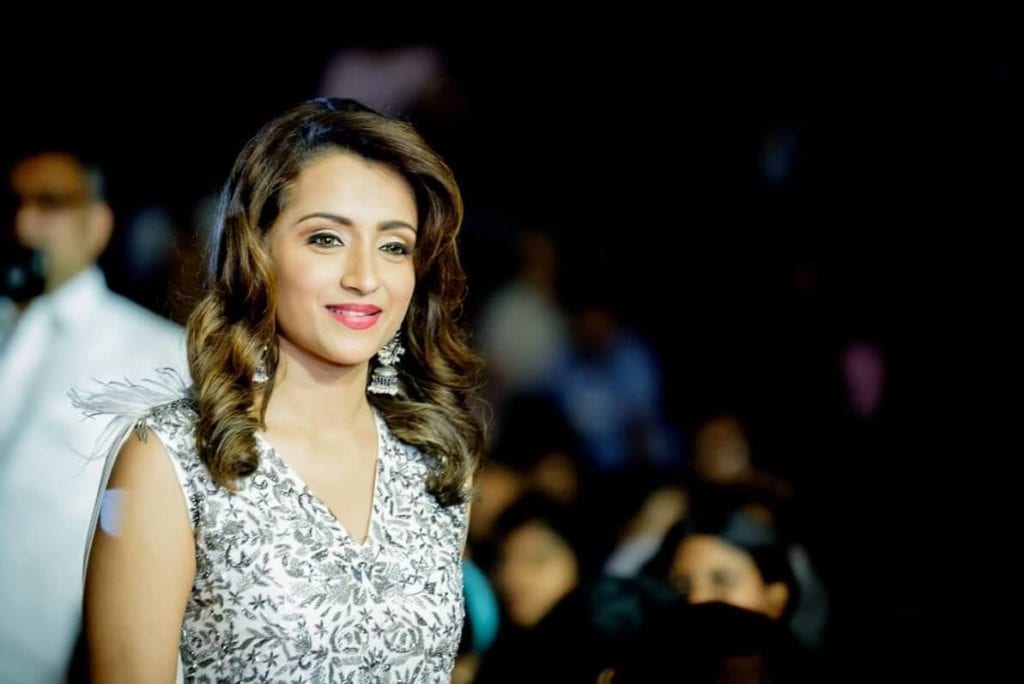 Trisha is also a famous actress that was born in Chennai, Tamil Nadu. She is well known for her work in Tamil language movies, but she has also spent some time in Telugu ones too.
Her career in the movie industry first started after she won the Miss Madras beauty contest. Her beauty caught the attention of many directors and producers and quickly got an offer for a role in the film Jodi. She accepted this supporting role which then brought her to a lead role in Mounam Pesiyadhe which was directed by Ameer Sultan.