A bathroom may not be the first thing that comes to your mind when you start thinking about working on the interior of your apartment, but it is definitely worth the attention. It needs to be functional, but also appealing. Bear in mind that besides you and your family, your bathroom will be used by your guest too. Keep reading so you make sure you won't forget anything that will be of great importance in the future.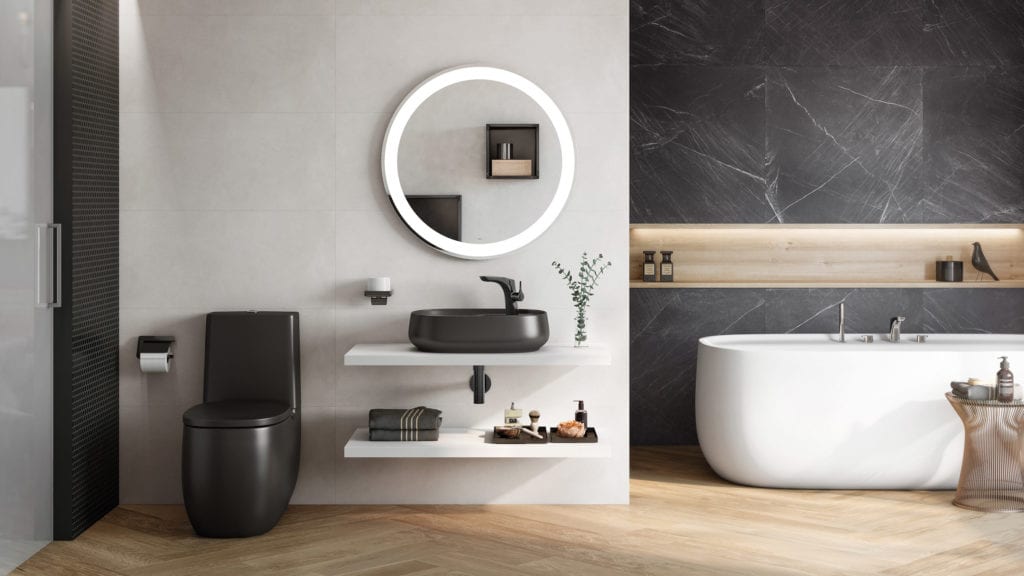 Set the budget and choose the essentials
The first thing you need to do when you start planning to build a bathroom or remodel the old one is to set the budget. With a diverse market, one can easily get confused and start spending left and right. This is not wise and won't get you anywhere. Instead, set the limit you won't go beyond and first choose between the bathtub or a shower cabin because it will take the most space in your bathroom.
A bathtub is ideal for people who like to relax after a long day at work and pour some bubble bath oil. It certainly has many benefits and it looks very nice. It gives the bathroom a little bit of retro vibe. After running around all day, soaking in the bathtub can be just what you need.
Besides the classic models, there are also luxury ones as well. Depending on the size of your bathroom, you can also choose a jacuzzi tub and enjoy the full experience like you would in a hotel. However, bear in mind that it will also increase your electricity bill because of the water heating and the mechanism that the tub itself uses. Other than those tubs above, you can get Kohler Walk-in Tub, which is yer another luxurious model. We won't get into too much details now, but you if you are interested, you can click here for more info.
On the other hand, the shower cabin is practical. It requires less space and you won't have to think about your bathroom getting wet after every shower. All the water stays inside, so your bathroom can always be neat and dry.
There are so many models on the market to choose from – basic models, luxurious models with music, hydromassage, blurry glass or clear glass. The choice is yours and it depends solely on your personal preferences.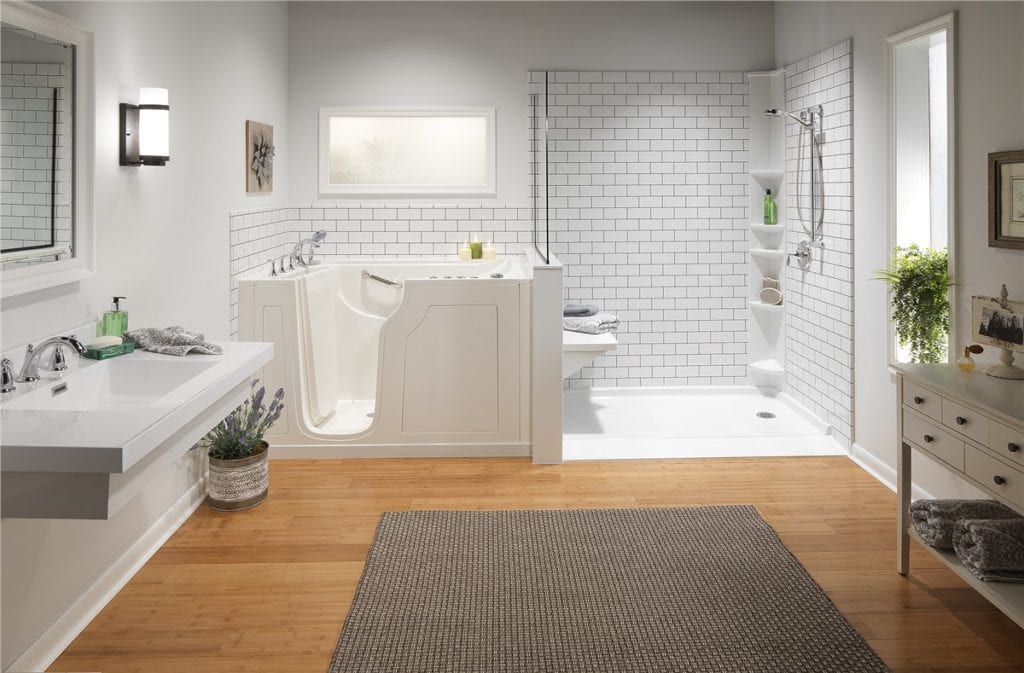 Its majesty – the toilet
The toilet is the most important item in the bathroom, so when it comes to choosing the right one, you must be very careful. It has to be the right size, color, and style, but before all that – it must be functional. This means that when you finish using it, it has enough power to flush at once, otherwise you will have a problem every time you use it. That is certainly something you don't want. In order to make the right decision, rely on reviews and learn from them so you can enjoy your bathroom as much as possible.
When it comes to choosing a model, it is important to choose the right size that will work for all the family members that will be using it. It must be comfortable and practical, not too high and not too low. The mechanism should work perfectly, so you can use just the right amount of water, so you can save up to 2,000 gallons of water per year. Considering that the ecology awareness is on a much higher level now then it was before, this is something definitely worth the attention. Here you will find the models that are top picks by the users toiletreviewer.com.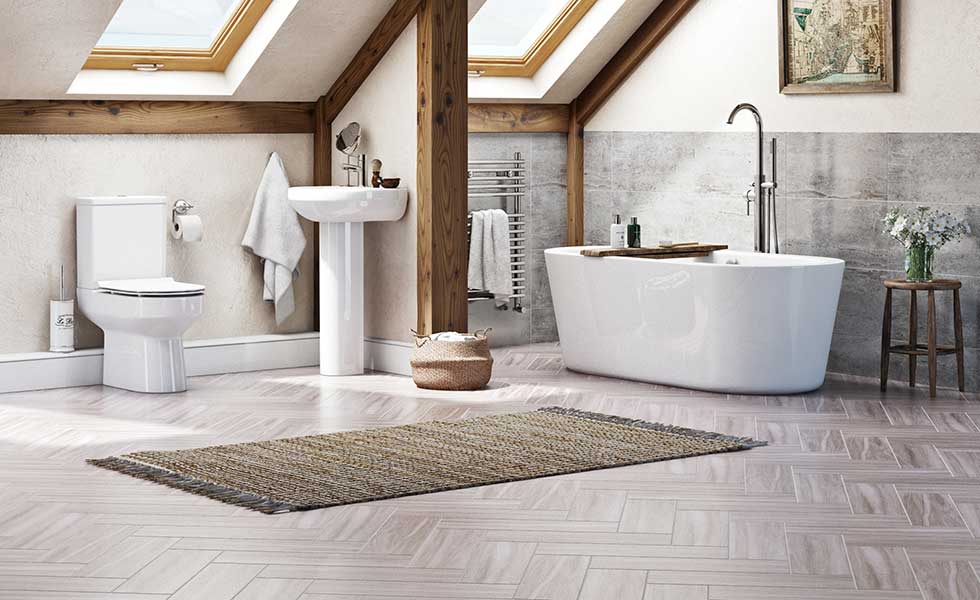 The power of accessories
In order to make your bathroom nice and cozy, you will need accessories. They will help you personalize your bathroom and make the most of it. One of the most important accessories is the mirror. It has to be nice and big, so you can have a good look when you start getting ready for your everyday obligations.
Besides that, you'll need a stylish bathroom cabinet to store the towels, cosmetics, and detergents, so they don't need to be placed in plain sight. Make sure you determine the dimensions before the final purchase, so you can be completely satisfied once it arrives.
Towel holders need to be placed strategically near the bathroom sink, so you can grab it easily when you wash your hands. Choose the durable holder, made of quality materials, but fashionable as well. Every detail in your bathroom will contribute to the overall impression it gives away. The towel itself should contribute to the style you want to achieve, so make sure you think about that too when purchasing a set of towels for your family.
Invest in a good bathroom mat. It will attract the attention and it should be in the shade similar or the same as the towels and the small details you add to make it more pleasant to the visitors. However, pay attention to the bottom side of it. It shouldn't be slippery at all. Better to pay a little more and be safe than to risk falling.
Don't forget the soap dish and toothbrush holder, since you will need that too. You can think about investing in a few shelves where you can place your perfumes, creams and other products necessary for your skincare routine.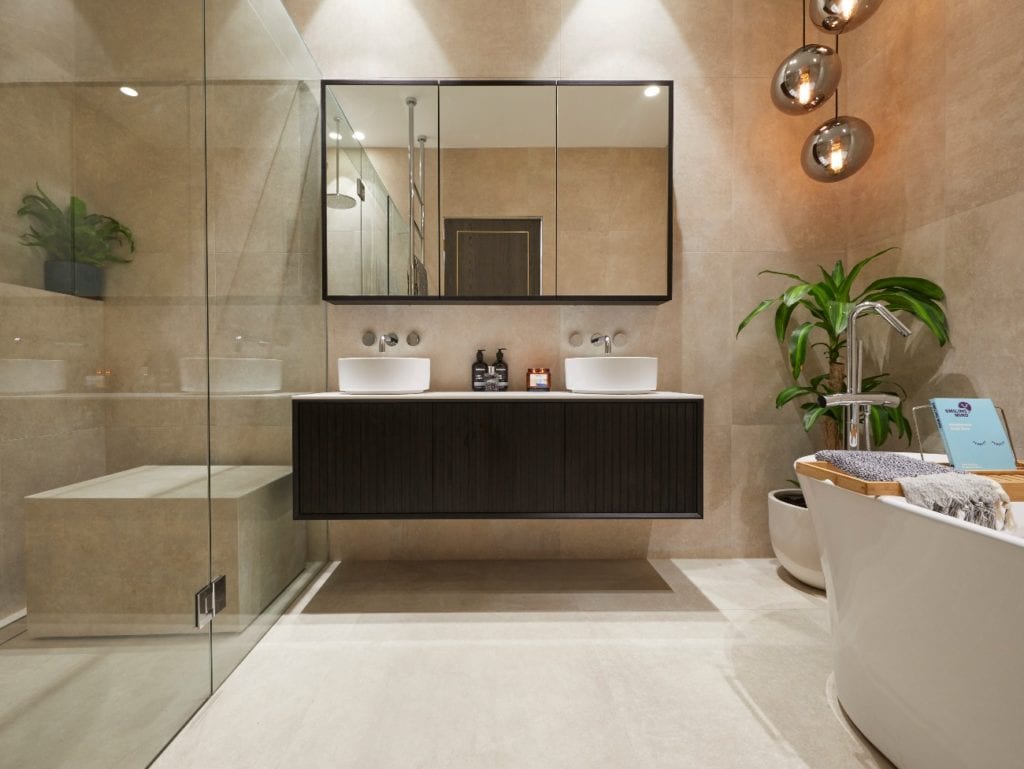 If your space allows it, you can add a plant into the bathroom to make it more appealing. Place a candle here and there, so the beautiful smell can help you relax. Other than that, the only things left to buy are the necessities that you will store in the bathroom.
Planning to work on your bathroom may sound complicated, even intimidating. However, with these tips, you will navigate through it very quickly. Create a good plan and stick to it. That will make things much easier and save you from many unnecessary expenses.
Just remember, a nice bathroom is more about the functionality, so let that be your prime goal. After everything is set and starts working perfectly, it is easy to add all the accessories you want. That is an easier and more enjoyable part.